Random selection from around 650 Facts
Click to filter results
Video
Mount Rushmore
, near Keystone, South Dakota, USA. The work will become an iconic American National Monument, recorgnised throughout the world, and it will inspire a number of music-related tributes. In 2011, musical comedy artist
Jesse Goldberg
will co-write and sing the novelty song Mount Rushmore Rocks - complete with an animated video in which the stone heads sing the song. A similar idea by The Mount Rushmore Singers, features the presidents performing a medley of Sing A Song/I'd Like To Teach The World To Sing. Other Rushmore-oriented music trivia include a 1967 psychedelic rock band from San Francisco named
Mount Rushmore
, and the fact that the cover of
Deep Purple
's 1970 album
Deep Purple
In Rock was inspired by Mount Rushmore, depicting the five band members' faces instead of the four presidents.
Work on carving the four massive heads of US Presidents Washington, Jefferson, Roosevelt and Lincoln is completed at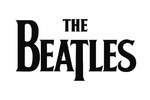 The Beatles
video-tape a performance for UK tv show
Top Of The Pops
at Studio Two, Riverside Studios, Hammersmith, London, UK.
After MTV edits secenes of semi-naked girls fondling phallic crucifixes from his
Hot In The City
video,
Billy Idol
refuses to let the channel air it, claiming they have "eliminated every scrap of meaning".
The fourteenth BRIT Awards event is held at Alexandra Palace, London, UK, hosted by
Elton John
and RuPaul. Winners include Sting for Best British Male Solo Artist,
Brian Eno
as Best British Producer,
Crowded House
as International Group and
Van Morrison
as Outstanding Contribution. Pray by
Take That
wins for Best British Single and Best British Video, and the band perfoms live doing a medley of
the Beatles
' hits. Prince wins the Best International Male Artist award.
Backstreet Boys
film the video for their debut single, We've Got It Goin' On, in Orlando, Florida, USA.
It is reported in Kerrang! magazine that Norwegian black metal band
Satyricon
has become embroiled in a censorship debate after the video for their song Fuel For Hatred is dropped from rotation by MTV and ZTV. Officially the video has been banned because of potentially harmful strobe effects, but it is felt by some that the video's explicitly sexual and violent content is the real reason.
R. Kelly
shoots a video clip for his fourth single, the reggaeton song
Burn It Up
, in Chicago, Illinois, USA.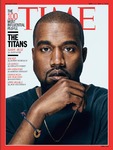 During the MTV Europe Music Awards,
Kanye West
takes to the stage, interupting an award acceptance speech by Justice And Simian, and claiming that his video for Touch The Sky should have won because it "cost a million dollars and Pamela Anderson was in it."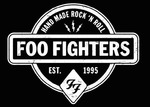 The
Foo Fighters
release the DVD
Foo Fighters
Live At Wembley Stadium, in Germany, Austria and Switzerland. It was filmed at Wembley Stadium, London, UK, on June 6 and 7.
The Beastie Boys
are presented with the Street Icon Award at the MTV Video Music Awards in Saitama, Japan.
At the 2009 Spike Video Games Awards, game developers Harmonix, owned by MTV Networks, reveal that they have
struck a deal with Green Day
to become the next act to follow in the footsteps of
The Beatles
in the Rock Band computer gaming franchise.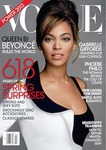 It is announced by the
R.I.A.A.
that
Beyonce
is the most successful musician of the past decade in the USA. This is based on R.I.A.A, statistics showing that since the start of the new millennium, Miss Knowles has secured 64 gold and platinum certifications for sales of albums and videos and 19 for ringtones.
Shakira
draws crowds and stops traffic when she
films a video at the famed Pla de Palau fountain,
in Barcelona, Spain, Europe. During filming,
Shakira
dances in the fountain and also rides a motor bike without wearing a safety helmet. Local authorities are reported to be considering fining the singer because she failed to get the necessary permissions to carry out filming.
Robert Fripp
[guitars] and
Theo Travis
[horns and woodwinds] are filmed live in St. Peter's Church, Newlyn, Cornwall, England, UK, Europe. The recordings will be issued on the DVD Follow in 2012.
The
Rolling Stones
longform video Some Girls - Live In Texas 1978 is certified as a gold video by the
R.I.A.A.
in the USA.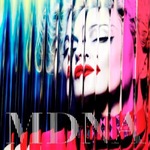 It is reported that French far right leader Marine Le Pen is considering suing
Madonna
if she uses a video
depicting the Front National president with a swastika on her face
during upcoming performances on her
MDNA Tour
in France, Europe.
Madonna
had used the imagery during a concert in Israel just a few days earlier.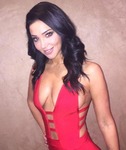 In a written statement to the High Court, London, England, UK, Europe, Jonathan Coad, lawyer for pop vocalist
Tulisa
Contostavlos, states that Chris Herbert (known for managing The
Spice Girls
, Five and Hear'Say) 'played a pivotal role in commercial exploitation of' a six-minute-long sex video tape of the singer, and acted as a middleman.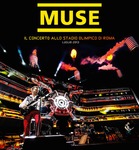 Muse released as the live LP and video
Live At Rome Olympic Stadium
in the UK. It had been filmed on July 6, 2013, during their Unsustainable Tour, at Stadio Olimpico, Rome, Italy, Europe, in front of a crowd of 60,963 people.
Colbie Caillat
premieres the music video for her new single, Hold On, via Vevo.
more than 60,000 people have signed an online petition
by devout Muslim Shazad Iqbal of Bradford, UK, calling for YouTube to remove the video for
Katy Perry
's latest single, Dark Horse. Iqbal and his supporters consider the video to be blasphemous because it shows a man being burned alive, while wearing a pendant forming the word Allah.
It is reported that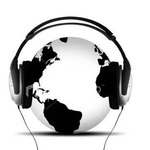 Accoring to a report, titled Observatory of Privacy and Digital Content Consumer Habits for 2013,
84% of online content consumed in Spain, Europe, is pirated
. The report is commissioned by a coalition of music, movie, publishing and videogame companies.
Real Estate
release a video for their song Crime, in the USA.
Coldplay
are filming the video for their song
True Love
in the Los Angeles theater, Los Angeles, California, USA.
Lana Del Rey
unveils the title track from her upcoming album Honeymoon and teases its accompanying video worldwide.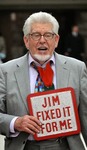 It is announced in Southwark Crown Court, London, England, UK, Europe, that entertainer and hit-maker Rolf Harris will
not give evidence at his second trial for sex offences
as he would only be able to tell jurors that he "cannot remember" being at the places where he is alleged to have carried out those offences. Harris is following proceedings at the court via video-link from prison.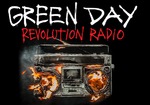 On their
Revolution Radio tour
,
Green Day
play at The Centre Videotron, Quebec City, Quebec, Canada.