Random selection from around 660 Facts
Click to filter results
Video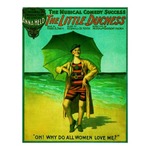 Musical comedy
The Little Duchess
, with music and lyrics by
Harry B. Smith
and Reginald De Koven, opens at
The Casino Theatre
on
Broadway
, New York City, USA, where it will run for 136 performances.
Violinist Charles D'Almaine records Ben Bolt,
Hearts And Flowers
, Shepherd's Dance, Scenes That Are Brightest, Then You'll Remember Me and other tracks for
Victor Records
in Philadelphia, Pennsylvania, USA.
Cynthia Bell of RCA recording duo The Bell Sisters records a Lux Soap commercial for the tv show
Lux Video Theatre
in Los Angeles, California, USA.
The Searchers
, opens at The State Theatre, Lubbock, Texas, USA, for three weeks. While it is there, it is seen by local musicians
Buddy Holly
and
Jerry Allison
who are so taken by Wayne's catch-phrase, '
That'll Be The Day
', that they write a song of that title when they return home. The title of the same movie will later also inspire the name of a popular Liverpool band of the 1960s.
A new John Wayne movie,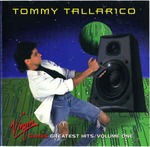 Tommy Tallarico
is born in Springfield, Massachusetts, USA. He will find success as a composer, musician, arranger, producer and sound designer, especially in the field of video games.
MTV announces that it will air Cher's video for
If I Could Turn Back Time
at night only, explaining that the singer shows a little too much of her rear end in the clip.
On their Suffer tour,
Bad Religion
play at Fabrik, Hamburg, Germany, Europe. This show is filmed and parts will appear on the band's video release,
Along The Way
.
In heavy snow,
The Cure
, with director Tim Pope, begin filming a video for the song Pictures Of You in Ballachulish, Scotland, UK, Europe.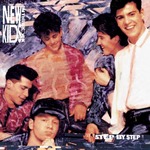 The video Step By Step by
New Kids On The Block
is certified as having achieved 6x platinum status in Canada.
When
Styx
play
at The Rosemont Horizon
, Chicago, Illinois, USA, the show is filmed in 48-track audio for release as a video later in the year.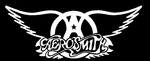 Steven Tyler of
Aerosmith
breaks his knee during a concert in Anchorage, Alaska, USA, delaying the band's Nine lives tour and necessitating camera angle changes for filming of the video for 'I Don't Want to Miss a Thing.'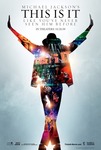 Michael Jackson
and his attorney fly by XtraJet from Las Vegas, Nevada, USA, to Santa Barbara, California, where Jackson is arrested on child abuse charges, and then freed on $3m bail. He immediately returns to Las Vegas, where he is filming a video. An unauthorised videotape of Jackson speaking with his attorney on this flight will subsequently be offered for sale to the highest bidder.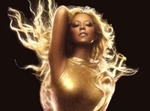 The Asian MTV Video Music Awards are held at the Tokyo Bay NK Hall, Tokyo, Japan, Asia. Okinawan hip hop group Orange Range wins three prizes, including the Best Video award. Amuro Namie becomes the first artist to pick up an award four years running, securing the Best Asian Performing Artist and the Best R'n'B Video. Visiting special guest
Mariah Carey
collects the International Video Icon award.
R. Kelly
shoots a video clip for his fourth single, the reggaeton song
Burn It Up
, in Chicago, Illinois, USA.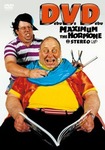 Nu metal band
Maximum The Hormone
release a DVD LP,
Debu Vs Debu
, on VAP Records in Japan, Asia.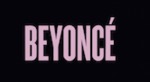 Beyonce
films a promo video for the song Why Don't You Love Me, near her home in the exclusive Mount Olympus community in the Hollywood Hills, Los Angeles, California, USA.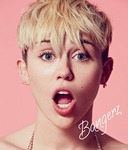 Miley Cyrus
,
Justin Bieber
, Stereos,
Katy Perry
,
Drake
, Adam Lambert and others perform at the
MuchMusic Video Awards
in Toronto, Ontario, Canada.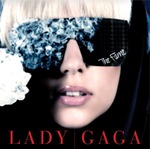 Lady GaGa
notches up
a record thirteen nominations for the MTV Video Music Awards
, ahead of
Eminem
who is nominated in eight categories. In an elated response,
Lady Gaga
Tweets, "13 VMA noms lilmonsters. Breakin records+breakin rules. I love you. You Bad Kids are a part of me."
Chicago-based fuzz-rock trio
Geronimo!
releases a music video for their song Design Yourself A Heart.
Ed Sheeran
releases his debut single,
The A Team
, with a video which cost £20 to make. It will debut at No.3 in the UK singles chart and make the Top 10 in Australia, Germany, Ireland, Israel, Japan, Luxembourg, New Zealand, Norway and The Netherlands.
Read More
Lily Allen
releases the video for her new single Hard Out Here via her website.
Sam Smith
releases a music video for his song
Stay With Me
, taken from his debut studio album In The Lonely Hour.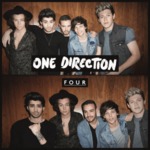 Zayn Malik of
One Direction
is filmed apparently smoking a joint while being driven through Lima, Peru, South America, en route to a gig at the Estadio Nacional. The five-minute video appears to be filmed by band mate Louis Tomlinson, who is heard saying, "So here we are, leaving Peru. Joint lit. Happy days!"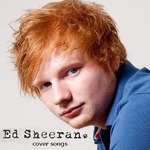 Ed Sheeran
announces his official music video for Sing, featuring
Pharrell Williams
, via his Twitter account.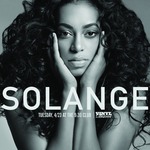 Singer and songwriter
Solange Knowles
, the sister of
Beyonce
,
marries music video director Alan Ferguson
in New Orleans, Louisiana, USA.
David Bowie
shares online a video for his recently released song,
Lazarus
, directed by sometime Breaking Bad director Johan Renck. The video, set in what appears to be a hospital ward where Bowie is bedridden and blindfolded, arrives the day before Bowie releases his next album, Blackstar.
Brooke Candy
releases the official video for her single Happy Days, which was released a few days earlier.