Random selection from around 320 Facts
Click to filter results
Very Important
A little-known and deeply troubled Dutch painter,
Vincent van Gogh
, shoots himself in the chest with a revolver in Auvers-sur-Oise, France, Europe. He will die, aged 37, two days later.
Don McLean
's 1970 song
Vincent
refers to several Van Gogh paintings, including
The Starry Night
, but the song, with lines such as "You took your life as lovers often do," is more generally inspired by Van Gogh's life, his tragic existence and his suicide.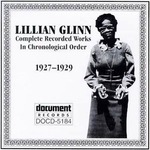 Lillian Glinn
is born in Hillsboro, Texas, USA. She will find success as a pioneering female blues and country blues singer and songwriter.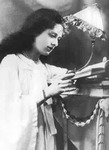 Popular English singer
Isabel Jay
gives birth to her second daughter, Pamela Stephanie.
Eartha Kitt
is born in the town of North, South Carolina, USA. She will grow up to become a acclaimed, world-renowned singer, actress and fighter for the Civil Rights movement. She will, however, not learn her date of birth until she is 71 years old and, even then, will not be able to discover the name of her father. Several real events from her extraordinary life inspired the song
Monotonous
, which she sang in the 1952
Broadway
Revue,
New Faces Of 1952
.
Popular actress
Marie Prevost
dies of acute alcoholism in Los Angeles, California, USA, at the age of 38. Her body will not be discovered until January 23, after neighbors complain about her dog's incessant barking. In her room, police will find several empty liquor bottles and a promissory note to Joan Crawford for $110. Nick Lowe will be inspired to chronicle Prevost's life and death in his song
Marie Provost
in 1978.
Jimmy Yancey records Cryin' In My Sleep, Death Letter Blues, Yancey's Bugle Call and 35th And Dearborn for
Victor Records
in Chicago, Illinois, USA.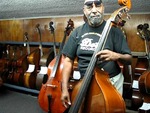 Henry Franklin
is born in Los Angeles, California, USA. Nicknamed The Skipper, he will find success as a jazz double-bass player, working with
Hugh Masekela
,
Count Basie
,
Stevie Wonder
and many others.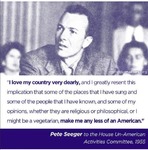 Folk musician
Pete Seeger
, under indictment for contempt of Congress for refusing to answer questions of the House Un-American Activities Committee in 1955, states to a press conference in New York City, USA, that he will continue to refuse "to answer questions as to my associations, my philosophy or religious beliefs, or my political beliefs, or how I voted in any election, or any of these private affairs."
Read More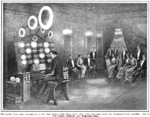 Lee De Forest
who, in 1915, invented an electronic instrument called
The Audion Piano
, the first musical instrument to use a vacuum tube, dies in Hollywood, California, USA. At the time of his death, De Forest has just $1,250 in his bank account.
Read More
Nina Simone
,
Odetta
,
Lionel Hampton
, Brock Peters, local Atilogu dancers and Natalie Hinderas perform at the American Society of African Culture (AMSAC) Festival in the King George V Stadium in Lagos, Nigeria, Africa. This is the first AMSAC event to be held on African soil.
The Case Of The Lover's Leap
, an episode of the tv detective series Perry Mason, airs for the first time in the USA. The show centres on a murderer who fakes his own suicide in order to escape justice and, years later, it will inspire
Phil Lynott
of
Thin Lizzy
to write the song
Suicide
.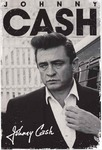 The morning after a disastrous performance at The O'Keefe Centre, Toronto, Ontario, Canada,
Johnny Cash
's manager Saul Holiff finds the singer
overdosed and close to death
in his Winnebago.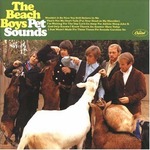 The
Beach Boys
release their classic album
Pet Sounds
on
Capitol Records
in the USA.
Read More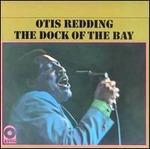 Otis Redding
and four of The
Bar-Kays
are killed when their plane crashes into Lake Monoma in Wisconsin, USA. The song I Love You More Than You'll Ever Know by Blood, Sweat And Tears will be inspired by their leader
Al Kooper
hearing about Redding's death.
Read More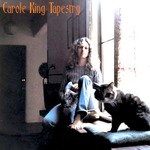 At the 14th Annual
Grammy Awards
in The Felt Forum, New York City, USA,
Carole King
wins Record Of The Year for It's Too Late, Song Of The Year for You've Got A Friend, Album of The Year for
Tapestry
, plus Best Female Vocal Performance. Ain't No Sunshine by Bill Withers is Best R'n'B Song.
James Taylor
scoops the Best Pop Vocal Grammy.
The Beatles
are given a NARAS Trustee Award in recognition of their 'outstanding talent, originality and music creativity'.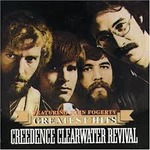 In the wake of the failure of their most recent album, Mardi Gras,
Creedence Clearwater Revival
split up.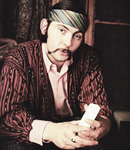 Pioneering British r'n'b bandleader
Graham Bond
dies aged 36 under the wheels of a Piccadilly line train at Finsbury Park station, London, England, UK, Europe. Most sources list Bond's death as a suicide.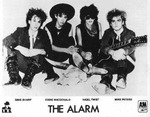 Aspiring rock star Mike Peters plays his first gig at his sister Susan's 21st Birthday Party. Peters will go on to found and lead
The Alarm
.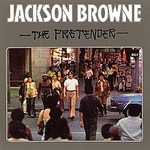 Jackson Browne
begins recording sessions for his fourth album, The Pretender, with producer Jon Landau. The sessions will, however, be abandoned on the 25th when Browne's wife Phyllis Major commits suicide.
Phyllis Major
, the wife of
Jackson Browne
, commits suicide with an overdose of barbiturates in Hollywood Hills, Los Angeles, California, USA. At least two of Browne's subsequent songs, Sleep's Dark And Silent Gate and The Shape Of A Heart, will be inspired by Major. Also, an earlier song, Ready Or Not, was written about how Browne and Major first got together after meeting in The Troubadour club in Los Angeles.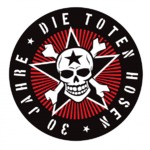 West German punk rock band Die Toten Hosen play a secret gig in Erlöserkirche, East Berlin, East Germany, Europe. The gig is organised by Mark Reeder, formerly of Manchester band The Frantic Elevators, who had moved to West Berlin in 1979.
Read More
Reverend Clarence LaVaughn Franklin (
Aretha Franklin
's father) dies aged 69, five years after being shot during a robbery attempt at his home in Detroit, Michigan, USA. The incident left him in a coma until his death.
Guitarist Alan Murphy of Level 42 dies in Westminster City Hospital, London, England, UK, Europe, of pneumonia - aggravated by AIDS.
Read More
Suicide Blonde
by
INXS
enters the ARIA Singles Chat in Australia at No6. It will peak at No2. The blues harp intro to the song is a sample from a Charlie Musselwhite track.
Conor Clapton
, the four-year-old son of guitarist and singer
Eric Clapton
, falls to his death from a 53rd-story window in Galleria Condominiums, an apartment block in Manhattan, New York City, USA. The boy was staying in the apartment block with his mother, the actress Lori Del Santo. Clapton will write the song
Tears In Heaven
, in memory of Conor.
Read More
Christopher George Latore Wallace, best known as rapper
Rapper
Nelly
and country performer
Tim McGraw
make music chart history when
Nelly
's new single,
Over And Over
, featuring McGraw, hits No1 on the
Billboard
Mainstream Top 40 Chart and debuts at Number 67 on the Hot RAndB/Hip-Hop Singles And Tracks Chart. No country artist had previously appeared on the Hot RAndB/Hip-Hop Singles And Track chart, and no country artist had ever previously been part of a chart-topping Mainstream Top 40 hit.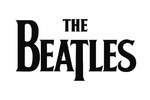 Cuban tv announces the death at 79 of Jorge Serguera, the former Cuban TV and radio boss who banned
The Beatles
' music from the country's airwaves, fearing the band's music could threaten the communist revolution.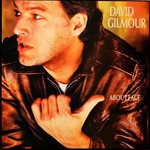 Polly
Samson
, wife of
Pink Floyd
guitarist
David Gilmour
, helps police
to rescue a man attempting to commit suicide in freezing water
near her beach-side home in Hove, East Sussex, UK. The man - who resisted being rescued - is then taken to the Royal Sussex Country Hospital, where he is arrested and sectioned.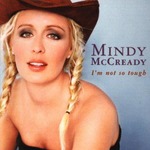 Country singer
Mindy McCready
gives birth to her second son, Zayne, in the USA.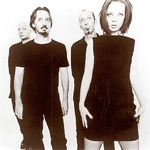 An individual going by the name of @Gunn2urhead begins sending
death threats via Twitter
to Shirley Manson, the singer with
Garbage
. On this day alone, over 200 threats are sent.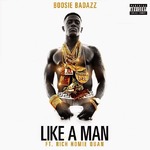 Having spent three and a half years in prison on death row, rapper
Boosie Badazz
is released early from his eight year sentence, having now been found not guilty of the murder by shooting of 35-year-old Terry Boyd in 2010.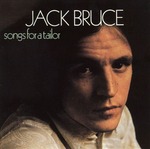 Jack Bruce
, songwriter, singer and bassist, best-known for his work with prog-blues supergroup
Cream
in the 1960s,
dies aged 71 of liver disease
at his home in Suffolk, UK.
Just days after the death of
David Bowie
, his 1972 single
Starman
re-enters the Official UK Singles Chart at No1. Also, his latest album, Blackstar, debuts at No1 with combined sales approaching 150,000, giving him his tenth chart-topping record and the fastest-selling album of the year so far.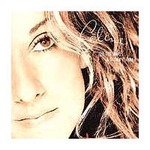 Daniel Dion, the 59-year-old brother of
Celine Dion
,
dies of brain, tongue and throat cancer in hospital
in Montreal, Quebec, Canada. Daniel's death follows just two days after
Celine Dion
's husband Rene Angelil also died from cancer.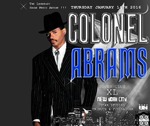 Influental r'n'b/dance singer
Colonel Abrams
dies aged 67 in New York City, USA. In the year before his death, Abrams was reportedly homeless and suffering from diabetes. A crowd-funding effort by fans and friends was launched to get him back on his feet but did not succeed.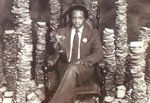 Walter Morrison
, aka Junie,
dies aged 62
in London, England, UK, Europe. No cause of death is reported. Junie first found success as keyboard player, vocalist, producer and songwriter for the Ohio Players during the early '70s, but later went on to work with Parliament-Funkadelic.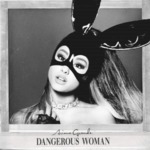 At least
22 people are killed and over 50 injured
when a bomb is exploded at a concert by Ariane Grande in Manchester Arena, Manchester, England, UK, Europe.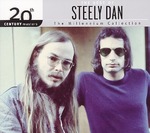 Walter Becker
, guitarist, bassist and co-founder of
Steely Dan
,
dies at the age of 67
. No cause of death is given.
Read More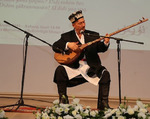 Popular Turkish Uyghur singer and musician, Abdurehim Heyit,
dies aged 55 in detention
, in the Xinjiang Autonomous Region (XUAR) of nothrthwest China, Asia, after enduring two years of brutal torture. He had been detained and held without formal charge by Chinese government for singing the song Atilar (Forefathers), which was deemed to be critical of the government.