Random selection from around 270 Facts
Click to filter results
Very Important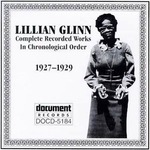 Lillian Glinn
is born in Hillsboro, Texas, USA. She will find success as a pioneering female blues and country blues singer and songwriter.
Williams And Walker
Company give a Command Performance of their hit African-American musical
In Dahomey
at Buckingham Palace, London, England, UK, in celebration of the Duke Of Windsor's eighth birthday. This is the first command performance at the Palace by a group of Negro theatrical entertainers.
The
Mamie Smith
records
Crazy Blues
and It's Right Here For You, If You Don't Get It, 'Tain't No Fault of Mine, for
Okeh Records
in New York City, USA. These are the first recordings of vocal blues by an African American singer - arguably the first blues recordings - and Crazy Blues will become an explosive best seller, selling a million copies in one year.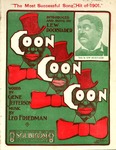 The Universal Negro Improvement Association and African Communities League
creates
The Red, Black And Green flag
as a response to the song Every Race Has A Flag But The Coon by Heelan and Helf. That song, along with Coon Coon Coon and
All Coons Look Alike To Me
were later identified by H.L. Mencken as being the songs which firmly established the derogatory term "coon" in the American vocabulary.
Popular actress
Marie Prevost
dies of acute alcoholism in Los Angeles, California, USA, at the age of 38. Her body will not be discovered until January 23, after neighbors complain about her dog's incessant barking. In her room, police will find several empty liquor bottles and a promissory note to Joan Crawford for $110. Nick Lowe will be inspired to chronicle Prevost's life and death in his song
Marie Provost
in 1978.
On the last of several days of recording in
Moe Asch
's studio at 117 West 46th Street, Manhattan, New York City, USA,
Woody Guthrie
records no less than 34 songs, including his first recorded version of
This Land Is Your Land
.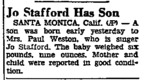 Singer
Jo Stafford
gives birth to a baby boy weighing six pounds and nine ounces in Santa Monica, California, USA.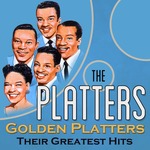 The Platters
' musical director and pianist, Rupert Branker, is beaten to death in Los Angeles, California, USA.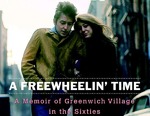 Bob Dylan
begins recording sessions for his second album,
Freewheelin'
, at
Columbia Records
Studio, New York City, USA. On this day he records Corinna Corinna, The Death Of Emmett Till,
Talking John Birch Paranoid Blues
and other tracks.
Read More
After strangling his mother to death and stabbing his wife, engineering student and former US Marine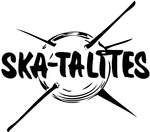 Don Drummond
, saxophonist with influential ska/reggae band
The Skatalites
, dies in Bellevue Hospital, Jamaica, Caribbean, aged 37. He had been committed to the hospital as insane, and his death (controversially) will be listed as a suicide.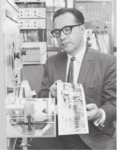 With the
Paul Is Dead
conspiracy theory at its height, Dr. Oscar Tosi, assistant professor of audiology at Michigan State University, compares voice recordings of
Paul McCartney
of
The Beatles
from before and after his alleged 1966 death date. The results prove conclusively that both voice prints are identical and, therefore, McCartney is not dead.
In the largest anti-war rally in American history, over 500,000 peace protesters take part in the March Against Death in Washington DC., USA. Performers at the rally include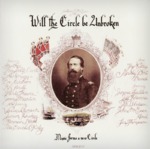 The
Nitty Gritty Dirt Band
start work on their classic triple-album set, Will The Circle Be Unbroken at Woodland Sound Studios,
Nashville, Tennessee
, USA. The album brings together several generations of country-inspired musicians by featuring The Dirt Band along side such country legends as Mother Maybelle Carter, Earl Scruggs (and his banjo too),
Doc Watson
,
Roy Acuff
,
Merle Travis
and
Jimmy Martin
.
Read More
Legendary bluesman Arthur 'Big Boy' Crudup plays his final live concert, at Hunter College, New York City, USA.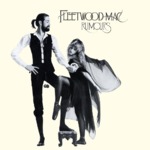 Fleetwood Mac
release the album Rumours, on Warner Brothers Records, in the USA.
Read More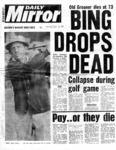 During a round of golf near Madrid, Spain, Europe,
Bing Crosby
suffers a heart attack, collapses and dies soon after, aged 74.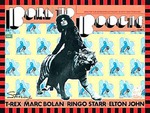 An inquest into the death of
Marc Bolan
of T.Rex is held at Battersea Coroner's Court, Battersea, London, England, UK, Europe. Registrar R.A. Hedge states that the cause of Bolan's death was "shock and hemorrhage due to multiple injuries consistent with road traffic accident. Passenger in a private motor car which collided witha tree. A verdict of accidental death is recorded.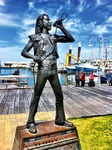 The official coroner's report on the recent death of singer Bon Scott of
AC/DC
, who passed away in a car in Overhill Road, London, England, UK, Europe, is death by misadventure – acute alcohol poisoning.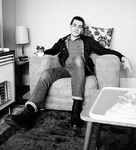 Malcolm Owen, singer with UK punk-reggae band
The Ruts
, dies aged 26 of a heroin overdose while in the bath at his mother's house. Horrified by Owen's death,
The Damned
will write their song The Limit Club.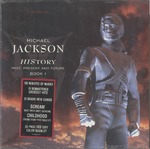 Peter Lopez, the lawyer who represented music business clients including
Michael Jackson
,
The Eagles
,
Andrea Bocelli
and
Michael Buble
, is
found dead at his home
in Encino, California, USA, apparently having committed suicide by shooting himself. Lopez was married to the actress Catherine Bach.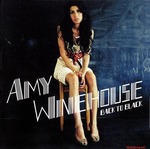 Multiple Grammy-winning singer Amy Winehouse is
found dead at her flat
in Camden, London, England, UK. The 2012 song Amy by
Green Day
will be inspired by Billie Joe Armstrong hearing of Winehouse's death.
Read More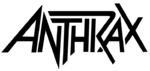 During the Earth Is On Hell tour,
Anthrax
, Death Angel and Testament play
at Expo 5
, Louisville, Kentucky, USA.
After a long battle with pancreatic cancer,
Jon Lord
, organist and co-founder of
Deep Purple
, dies aged 71 from a pulmonary embolism at the London Clinic, London, UK. The song Above And Beyond will be inspired by the band hearing about Lord's death.
Read More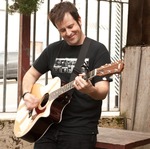 Tony Sly, best known as the front man of the punk rock band No Use For A Name,
dies in his sleep
, aged 41, in San Jose, California, USA. The cause of his death is not immediately released, but is thought to have been connected with medication he required to deal with extreme chronic back pain.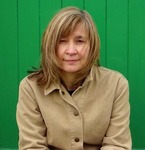 Acclaimed and successful novelist, playwright and singer-songwriter
Charlotte Greig
(aka Charlotte Williams) dies aged sixty,
by committing suicide
, nine months after being diagnosed with cancer.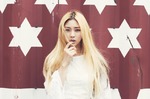 RiSe, a member of South Korean girl group
Ladies' Code
,
dies in Suwon, South Korea
, Asia, several days after being seriously injured in a
car accident which also resulted in the death of another member, EunB
.
When
The Eagles
Of Death Metal play at The Grog Shop, Cleveland Heights, Ohio, USA, they perform their version of
Duran Duran
's Save A Prayer live for the first time.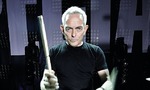 John 'Brad' Bradbury, drummer with The Specials, dies aged 62 in England, UK. No cause of death is announced.
Read More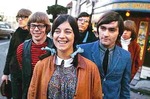 Signe Toly Anderson, the original vocalist for
Jefferson Airplane
,
dies at her home in Beaverton, Oregon, USA, aged 74
, having suffered chronic obstructive pulmonary disease for some while. Her death comes on the same day as former bandmate Paul Kantner.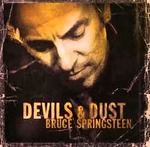 Bruce Springsteen
cancels a concert in Greensboro, North Carolina
, USA, because of a state law which has invalidated anti-discrimination measures that protected gay and transgender people. The law also requires people to use public toilets that correspond to the sex listed on their birth certificates.
Read More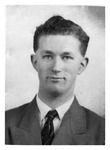 Tony Barrow
, who worked as
The Beatles
' press officer from 1962-68, dies aged 80 at his home in Morecambe, England, UK. He is perhaps best-remembered as the man who coined the term 'The Fab Four'.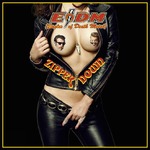 The Eagles Of Death Metal return to The
Bataclan
, Paris, France, Europe,
to complete the gig that was violently disrupted by a terrorist attack
three months earlier. After the show, the band's vocalist-guitarist Jesse Hughes, tells a French tv reporter that
guns should be available to anybody who wants them
.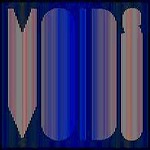 Minus The Bear
release their sixth LP,
Voids
, on Suicide
Squeeze
Records.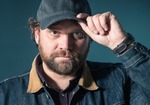 Police discover the body
of
Frightened Rabbit
singer and songwriter Scott Hutchison at Port Edgar, near South Queensferry, Scotland, UK, Europe. Hutchison had addressed mental health difficulties in his songwriting and was thought to be in a 'fragile' state of mind in the days before his death. He had talked about having suicidal thoughts in what is believed to be his final interview.