Random selection from around 340 Facts
Click to filter results
Very Important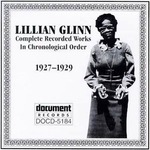 Lillian Glinn
is born in Hillsboro, Texas, USA. She will find success as a pioneering female blues and country blues singer and songwriter.
On the last of several days of recording in
Moe Asch
's studio at 117 West 46th Street, Manhattan, New York City, USA,
Woody Guthrie
records no less than 34 songs, including his first recorded version of
This Land Is Your Land
.
Elvis Presley
is recalled to Hollywood, Los Angeles, California, USA, to re-shoot the ending of
Wild In The Country
, because pre-release screening audiences did not like the original ending in which Hope Lange committed suicide.
Elvis Presley
is in Hollywood, Los Angeles, California, USA, re-shooting the ending of
Wild In The Country
, because pre-release screening audiences did not like the original ending in which Hope Lange committed suicide.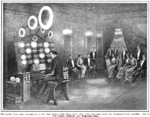 Lee De Forest
who, in 1915, invented an electronic instrument called
The Audion Piano
, the first musical instrument to use a vacuum tube, dies in Hollywood, California, USA. At the time of his death, De Forest has just $1,250 in his bank account.
Read More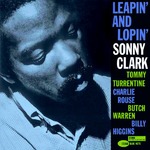 Jazz pianist, band leader and recording artist
Sonny Clark
dies, aged 31, in New York City, USA. The cause of his death is listed as a heart attack, but it is widely believed to have been caused by a heroin overdose.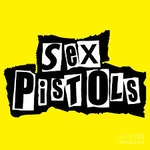 The
Sex Pistols
play their first live gig, at St Martin's School Of Art, London, UK, supporting Bazooka Joe. After ten minutes, the social secretary pulls the plugs.
Read More
Stranglers' fan
Dagenham Dave
commits suicide by jumping off Tower Bridge, London, England, UK, Europe, into the River Thames. A song of the same name, inspired by Dave, appears on
The Stranglers
' 1977 album
No More Heroes
.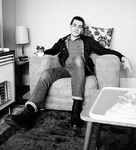 Malcolm Owen, singer with UK punk-reggae band
The Ruts
, dies aged 26 of a heroin overdose while in the bath at his mother's house. Horrified by Owen's death,
The Damned
will write their song The Limit Club.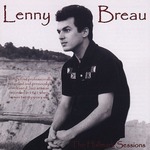 After years of drug problems, jazz guitarist
Lenny Breau
is
found dead in a swimming pool
at his apartment complex in Los Angeles, California, USA. Breau's death is first assumed to be an accident but a coroner's report reveals that he had been strangled. No-one is ever charged and the case remains unsolved.
A California appeals court upholds the decision to dismiss the lawsuit brought against
Ozzy Osbourne
by the parents of Jack McCollum, a young man who had killed himself while listening to Ozzy's song Suicide Solution.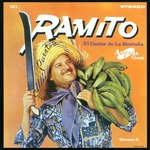 Puerto Rican singer, trovador, and composer
Ramito
, often described as the king of Jíbaro music, commits suicide by shooting himself in his in-law's house, after learning that a cancer he is suffering has metastasized.
Guitarist Alan Murphy of Level 42 dies in Westminster City Hospital, London, England, UK, Europe, of pneumonia - aggravated by AIDS.
Read More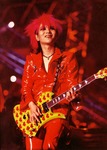 Phenomenally successful Japanese rock guitarist
Hideto Matsumoto
hangs himself in Tokyo, aged 33. 25,000 fans will attend his funeral, and three will commit suicide within days, believing life to be unbearable without him. He was best known under his stage name of Hide, as lead guitarist for X Japan.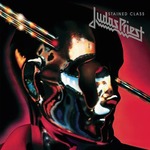 The trial of heavy metal band
Judas Priest
- based on allegations that subliminal messages in their 1978 LP Stained Class contributed to the deaths by suicide of fans Raymond Belknap and James Vance - comes to the end of its third week in Reno, Nevada, USA. Phyllis Vance, the mother of James, states, "They live off of young fans like my son, kids who invest all their money in bands like
Judas Priest
. James was my only child. He was my life. All the money in the world couldn't bring him back."
Conor Clapton
, the four-year-old son of guitarist and singer
Eric Clapton
, falls to his death from a 53rd-story window in Galleria Condominiums, an apartment block in Manhattan, New York City, USA. The boy was staying in the apartment block with his mother, the actress Lori Del Santo. Clapton will write the song
Tears In Heaven
, in memory of Conor.
Read More
Rapper Lamont Coleman, known as Big L of Tommy Boy label band Diggin' In Tha Crates, is shot dead in front of his home in Harlem, New York City, USA.
Lou Reed
appears in the New York City tv studios of
Saturday Night Live
to confirm that widespread rumours of his death from an overdose of Demerol have been somewhat exaggerated.
Innovative rock guitarist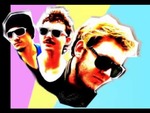 Charles Haddon, 22 year old lead singer of pop band
Ou Est Le Swimming Pool
jumps to his death
from a telecommunications mast behind the main stage onto a parking area after playing at the
Pukkelpop music festival
in Belgium, Europe. Local police treat the death as suicide.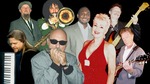 Ken Schoppmeyer
an acclaimed blues harmonica player who led the
King Biscuit Blues
band for over ten years,
commits suicide in a hotel room
in Oceanside, San Diego, California, USA, aged 60.
Michael Jackson
has
earned over $300m
since the singer's death in June 2009. This amount includes earnings from album sales, movies, licensing arrangements and licencing deals for Cirque du Soleil shows.
Newly-released legal documents reveal that the estate of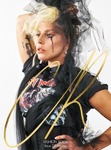 Lady Gaga
posts a Twitter message revealing that she has spent recent days "reflecting, crying and yelling" because of her grief and anger following the death of 14-year-old
Jamey Rodemeyer of Williamsville, New York State, USA, who took his own life because of bullying
. "Bullying must become illegal," she Tweets. "It is a hate crime. I am meeting with our president. This must end. Our generation has the power to end it."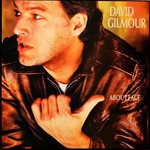 Polly
Samson
, wife of
Pink Floyd
guitarist
David Gilmour
, helps police
to rescue a man attempting to commit suicide in freezing water
near her beach-side home in Hove, East Sussex, UK. The man - who resisted being rescued - is then taken to the Royal Sussex Country Hospital, where he is arrested and sectioned.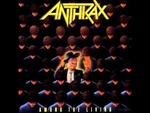 During the Earth Is On Hell tour,
Anthrax
, Death Angel and Testament play at The Egyptian Room at The Murat Centre, Indianapolis, Indiana, USA.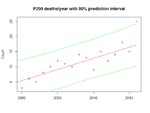 A statistical report by data analytics engineer Jason Crease confirms that, as widely believed,
2016 included an unusually high number of celebrity deaths
. According to Crease's figures the number of celebrity deaths in 2016 is likely to occur only once in every 200 years.
In Manhattan, New York City, USA,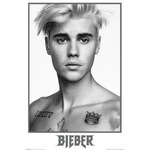 Justin Bieber
marks Easter Sunday by revealing that his Christian faith has turned his life around. Bieber now regularly visits the New York City-based Hillsong Church and is friendly with its pastor, Carl Lentz.
Read More
Professor Green
releases a new single, Photographs, in connection with which he requests that his fans should send him photographs of friends and relatives who have died. The song deals with the suicide of Green's father, and how Green wishes he had taken more photographs of his father before he died.