Random selection from around 390 Facts
Click to filter results
Very Important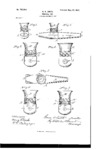 George D. Smith of Buffalo, New York State, USA, is awarded Patent No. US700986A, in respect of his invention of
an improved type of kazoo
. This is the first submarine-shaped kazoo and also the first metal kazoo.
Wenseslao Moguel is captured while fighting in the Mexican revolution. Without trial he is sentenced to be executed by firing squad and is shot nine times including a final bullet through his head at close range by an officer to ensure death. Nevertheless, miraculously, Moguel survives and manages to escape. His story will inspire the 2008 song
El Fusilado
by
Chumbawamba
.
Mamie Smith
records
Crazy Blues
and It's Right Here For You, If You Don't Get It, 'Tain't No Fault of Mine, for
Okeh Records
in New York City, USA. These are the first recordings of vocal blues by an African American singer - arguably the first blues recordings - and Crazy Blues will become an explosive best seller, selling a million copies in one year.
Jimmy Yancey records Cryin' In My Sleep, Death Letter Blues, Yancey's Bugle Call and 35th And Dearborn for
Victor Records
in Chicago, Illinois, USA.
A three-year-old girl named
Kathy Fiscus
falls into an abandoned well and, despite rescue attemps, dies of suffocation in San Marino, California, USA. Within ten days
Jimmie Osborne
will be inspired to write and recorded the song The Death Of Little Kathy Fiscus in the style of the classic 'event ballads' of the 1920's. It was Osborne's 5th single release and within eight months it sold over a million copies.
Elvis Presley
is in Hollywood, Los Angeles, California, USA, re-shooting the ending of
Wild In The Country
, because pre-release screening audiences did not like the original ending in which Hope Lange committed suicide.
Nina Simone
,
Odetta
,
Lionel Hampton
, Brock Peters, local Atilogu dancers and Natalie Hinderas perform at the American Society of African Culture (AMSAC) Festival in the King George V Stadium in Lagos, Nigeria, Africa. This is the first AMSAC event to be held on African soil.
World Welterweight Boxing Champion
Benny 'Kid' Paret
is so seriously injured in a championship fight in
Madison Square Garden
, New York City, USA, against challenger Emile Griffith III that he is taken to hospital. He will die ten days later at Roosevelt Hospital in Manhattan from massive brain hemorrhaging. The grim circumstances of his death will inspire folk singer Gil Turner to compose the song Benny 'Kid' Paret, which he will record later in the year.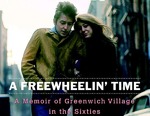 Bob Dylan
begins recording sessions for his second album,
Freewheelin'
, at
Columbia Records
Studio, New York City, USA. On this day he records Corinna Corinna, The Death Of Emmett Till,
Talking John Birch Paranoid Blues
and other tracks.
Read More
After strangling his mother to death and stabbing his wife, engineering student and former US Marine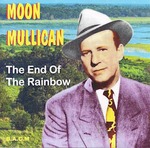 Country music star
Moon Mullican
dies of a heart attack, aged 57, in Beaumont, Texas, USA.
Read More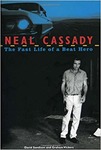 Having consumed some seconals and alcohol, Beat Generation icon
Neal Cassady
, an associate of The
Grateful Dead
, sets off from San Miguel de Allende in Mexico to walk fifteen miles to Celaya, along the railroad tracks in driving rain. He will be found in a coma the next morning, and will die the following day. His life and death will inspire several songs including Jack And Neal (1977) by
Tom Waits
, Styrofoam Plates (2001) by Death Cab For Cutie, Neal Cassady Drops Dead (2014) by
Morrissey
, Neal Cassady (1989) by The Washington Squares.
Rosemary Clooney
is playing during an engagement at Harold's Club, Reno, Nevada, USA. However, she is seriously dependent on pills and will walk out of the club before many days have passed. At some point in this residency, she will also drive her white Cadillac Eldorado up the wrong side of a winding, two-lane mountain road, hoping in her deteriorating mental state, to test God's love. If He lets her survive after courting death from Reno to Lake Tahoe, it will mean that He loves her. She survives.
Led Zeppelin
are playing at Salem Armoury Auditorium, Salem, Oregon, USA. This is the most significant rock gig of this day, heralding the birth of heavy metal music which will flourish as 1969 proceeds.
Read More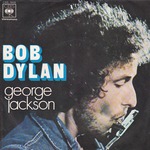 While attempting to escape from San Quentin Prison in California, USA, militant Black Panther
George Jackson
is shot dead by prison guards. Jackson's life and death will inspire the song
George Jackson
by
Bob Dylan
.
Elvis Presley
collapses while sitting on his toilet in
Graceland
, Memphis, Tennessee, USA, after ingesting a cocktail of drugs including Morphine, Demerol, Chloropheniramine, Placidyl, Valium, Codeine, Ethinamate, Quaaludes and an unidentified barbiturate.
He dies later in the day
at the Baptist Memorial Hospital.
His death will inspire numerous songs including
Elvis Ain't Dead
by
Scouting For Girls
, Elvis Is Dead by Peter And The Test Tube Babies, Elvis Is Dead by
Living Colour
, Dead Elvis by The Doug Anthony All Stars, Dead Elvis by Michael Daugherty and The Day Elvis Died by Boxcar Willie.
Read More
Anti-apartheid campaigner Steve Biko dies
shortly after arrival at Pretoria prison, Pretoria, South Africa. Police claim his death was caused by an extended hunger strike, but the autopsy will reveal that he died because of a brain hemorrhage resulting from massive injuries to the head while in police custody.
Peter Gabriel
and the hip-hop group
A Tribe Called Quest
will each write songs inspired by Biko's life and death.
Californian teenager John McCollum commits suicide while listening to the
Ozzy Osbourne
song Suicide Solution. His parents will later sue Osbourne.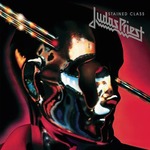 In Reno, Nevada, USA, after listening to the
Judas Priest
album Stained Class, heavy metal fans Raymond Belknap and Jay Vance attempt suicide with a sawn-off shotgun. Belknap dies instantly. Vance survives but is horribly disfigured.
Read More
A California appeals court upholds the decision to dismiss the lawsuit brought against
Ozzy Osbourne
by the parents of Jack McCollum, a young man who had killed himself while listening to Ozzy's song Suicide Solution.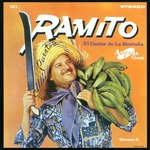 Puerto Rican singer, trovador, and composer
Ramito
, often described as the king of Jíbaro music, commits suicide by shooting himself in his in-law's house, after learning that a cancer he is suffering has metastasized.
Jeremy Wade Delle
, a student at Richardson High School, 1250 W. Belt Line Road, Dallas, Texas, USA, shoots himself in the head in front of his classmates. His tragic death will become the subject of the 1992 song
Jeremy
by
Pearl Jam
.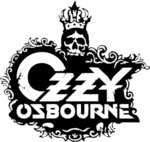 The United States Supreme Court upholds rulings that the first amendment protects
Ozzy Osbourne
against lawsuits alleging that his music encouraged suicide. This decision relates back to the lawsuit brought against
Ozzy Osbourne
by the parents of 19-year old
John McCollum
, a young man who had committed suicide after listening to Ozzy's song
Suicide Solution
.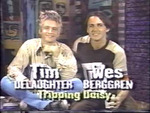 Wes Berggren
, guitarist and founding member of
Tripping Daisy
, is found dead of a drug overdose in his apartment in Dallas, Texas, USA. Traces of cocaine, propoxyphene, and benzodiazepine are found in his body. After his death, the group will disband.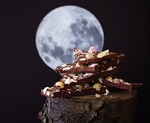 It is announced that the Country Cow Creamery in New Jersey, USA, will be
producing the ice cream flavors Ozzy's Carnivorous Carrot Cake and Death By Sharon
in honour of
Ozzy Osbourne
and his wife Sharon.
Innovative rock guitarist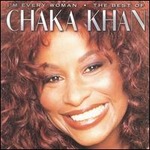 Damien Patrick Holland, the son of R'n'B vocalist
Chaka Khan
surrenders to police in Los Angeles, California, USA, after he learns that prosecutors have charged him with murder in the shooting death of a 17-year-old boy.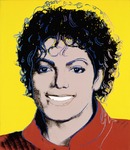 Actor
Mark Lester
, a close friend of
Michael Jackson
, claims in a
News Of The World
interview that he was the sperm-donor responsible for the birth of Jackson's daughter Paris.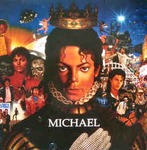 The American Film Institute
recognizes
Michael Jackson
's passing as a "moment of significance" saying, "
Michael Jackson
's sudden death in June at age 50 was notable for the worldwide outpouring of grief and the unprecedented global eulogy of his posthumous concert rehearsal movie
This Is It
.".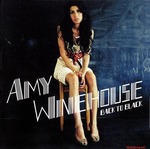 Multiple Grammy-winning singer Amy Winehouse is
found dead at her flat
in Camden, London, England, UK. The 2012 song Amy by
Green Day
will be inspired by Billie Joe Armstrong hearing of Winehouse's death.
Read More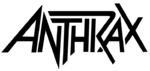 During the Earth Is On Hell tour,
Anthrax
, Death Angel and Testament play at Piere's Entertainment Center, Fort Wayne, Indiana, USA.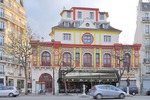 Over
80 people are killed during a horrific terrorist attack
on
The Bataclan Theatre
, Paris, France, Europe, during a gig by
The Eagles Of Death Metal
.
Read More
In Manhattan, New York City, USA,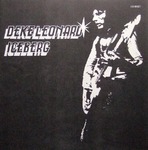 Guitarist
Deke Leonard
, who played with
Man
and Iceberg,
dies aged 72
. No cause of death is given.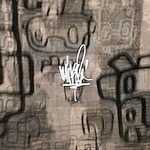 Mike Shinoda releases his second solo project, the three-track EP,
Post Traumatic
, whose songs focus on Shinoda's feelings after the death by suicide of his
Linkin Park
colleague and longtime friend Chester Bennington, on July 20, 2017.
Read More
Roky Erickson
, best-known as leader of the 60s psychedelic band The 13th Floor Elevators,
dies aged 71
in Austin, Texas, USA. No cause of death is released at this time.
Read More