Random selection from around 490 Facts
Click to filter results
Trains
Train driver
John Luther 'Casey' Jones
is killed when his train, The Cannonball Express, crashes into a stalled freight train at Vaughan, Mississippi, USA. By his quick action, Jones had managed to reduce the speed of the train from 75 to 35 miles per hour, which undoubtedly saved the lives of his passengers. His heroic action will inspire
The Ballad Of Casey Jones
, written soon after by Eddie Newton, Wallace Saunders and T. Lawrence Seibert. The song will become a folk and country music standard, recorded in at least forty different versions including the theme song from the tv series
Casey Jones
. Among the most popular other versions, are the renditions by
Johnny Cash
and
Pete Seeger
.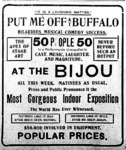 Put Me Off At Buffalo
, billed as a "hilarious musical comedy success", is playing at The Bijou Theatre, Richmond, Virginia, USA.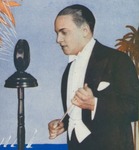 When visiting American band
Vincent Lopez and his Orchestra
arrives in London, UK, for a series of dates at
The Kit-Kat Club
, they perform God Save The King on the platform of Waterloo railway station. The station grinds to a halt, as everyone stops and stands to attention, assuming that the king himself has arrived in the station.
Greening's Dance Orchestra records
On The Midnight Special
for
Imperial Records
in London, UK. The song is thought to have been inspired by The Midnight Special train operated by the Chicago and Alton Railroad between Chicago, Illinois, USA, and St. Louis, Missouri. Lyrically, the song is similar to The Midnight Special made famous by
Lead Belly
some years later.
Ricky Nelson
sings Glory Train in an episode of US tv series The Adventures of Ozzie And Harriet.
Johnny Burnette
records Damn The Defiant, Choo Choo Train and The Fool Of The Year for Liberty Records at the United Recording Corporation studiod, 6050 Sunset Boulevard, Hollywood, Los Angeles, California, USA. Notable session players on thes tracks include guitarist Tommy Allsup, bassist
Joe Osborn
and drummer Earl Palmer.
New Orleans vocalist-songwriter
Chris Kenner
records Get On This Train, I'm The Greatest, They Took My Money and The Life Of My Little Baby, all co-written with
Fats Domino
.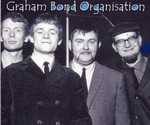 The
Graham Bond
Organisation play at
Klook's Kleek
, Railway Hotel, Hampstead, London, England, UK, Europe.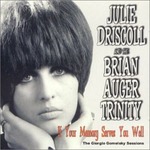 Brian Auger
, Julie Driscoll And The Trinity play at
Klook's Kleek
, Railway Hotel, Hampstead, London, England, UK, Europe.
Furry Lewis
records Grand Central Station, Waiting For A Train, Let Me Call You Sweetheart, Casey Jones,
John Henry
and other tracks at Ardent Studios, Memphis, Tennessee, USA.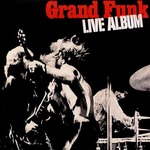 Grand Funk Railroad
and
Black Sabbath
play in The Forum, Inglewood, California, USA.
Blue Note
Records at United Artists Studios, Los Angeles, California, USA. The rhythm track of Put On Train will 'inspire' the rhythm track of What Comes Around (1989) by The
Beastie Boys
.
Gene Harris And The Three Sounds record Put On Train and You Got To Play The Game for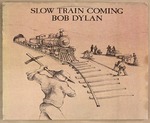 Bob Dylan
releases a new album,
Slow Train Coming
, in the USA on
Columbia Records
.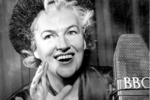 A train is named Gracie Fields
in honour of the world-famed singer and actress from Rochdale, Lancashire, England, UK, Europe. The new nameplate on the Northern Rail Class 156 train is is unveiled at Manchester Victoria Station by
Gracie Fields
' nephew, Douggie Wakefield, in the presence of the mayors of Rochdale and Manchester.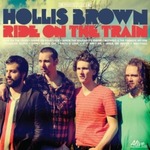 Hollis Brown
release a new LP, Ride On The Train, on Redeye Records in the UK.
Read More