Random selection from around 480 Facts
Click to filter results
Trains
Train driver
John Luther 'Casey' Jones
is killed when his train, The Cannonball Express, crashes into a stalled freight train at Vaughan, Mississippi, USA. By his quick action, Jones had managed to reduce the speed of the train from 75 to 35 miles per hour, which undoubtedly saved the lives of his passengers. His heroic action will inspire
The Ballad Of Casey Jones
, written soon after by Eddie Newton, Wallace Saunders and T. Lawrence Seibert. The song will become a folk and country music standard, recorded in at least forty different versions including the theme song from the tv series
Casey Jones
. Among the most popular other versions, are the renditions by
Johnny Cash
and
Pete Seeger
.
Put Me Off At Buffalo
, billed as a "hilarious musical comedy success", is playing at The Bijou Theatre, Richmond, Virginia, USA. The play is based on a popular song of the same name, in which a passenger is mistakenly ejected from a train at Buffalo by an inebriated negro porter, described in the song as a 'coon' and a 'nigger'.
The Illinois Central Railroad between Chicago, Illinois, USA, and New Orleans, Louisiana, re-names its premier train from The Chicago And New Orleans Limited to
The Reverend J.M. Gates records a sermon, Death's Black Train Is Coming, accompanied by female singers, for
Columbia Records
in Atlanta, Georgia, USA.
Doc Williams
, with Cy Williams, records I'm Watching The Train, Two Little Orphans, I'm Seeking A Harbour and The Heaven Express at James M. Black Studio, Wheeling, West Virginia, USA.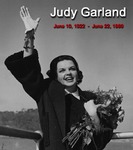 Judy Garland
and her children arrive by train in New York City, USA, to fulfil her upcoming dates at The Town And Country Club in Brooklyn. On her arrival, Garland is met by tax demands relating to earnings in prvious years in New York State.
Mrs Avis Connor and her son, Ingram Cecil Connor III, later to find fame as
Gram Parsons
, board a train in Waycross, Georgia, USA, en route to Winter Haven, Florida, for the holiday season.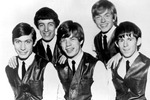 Mick Jagger
bumps into an old acquaintance,
Keith Richards
, in Dartford Railway Station, Dartford, England, UK, Europe. Together, they will go on to join a group formed by guitarist
Brian Jones
- The
Rolling Stones
.
Read More
Hank Davis
records Elijah Rock, Morning Train, Do We Mind and other tracks at Ace Studios, Boston, Massachusetts, USA.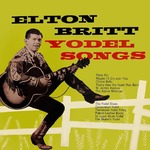 Country music guitarist and singer/songwriter
Elton Britt
records Heart Of A Clown, Bluebird Yodel, New Freight Train Blues, The Singing Hills and other tracks in Bell Sound Studios, 237 West 54th Street,New York City, USA.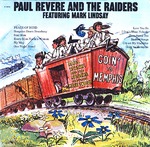 Paul Revere
And
The Raiders
release their eighth album,
Goin' To Memphis
, in the USA.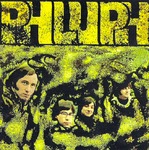 Phluph
have a recording session for
Verve Records
in New York City, USA, during which they record Girl In Tears, Elliptical Machine, Lovely Lady, Death Of A Nation, Love Eyes and the
Bob Dylan
composition, It Takes A Lot To Laugh It Takes A Train To Cry.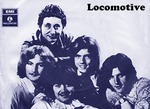 Locomotive
play at The Pink Flamingo, London, England, UK, Europe.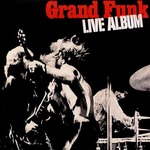 Grand Funk Railroad
and
Black Sabbath
play in The Forum, Inglewood, California, USA.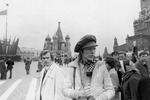 During
a three-day trip to Russia
, Europe,
David Bowie
attends the May Day Parade in Moscow. (Not being an enthusiastic flier, he made the trip by train, on his way home after a Japanese tour)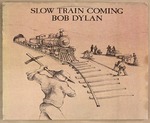 On his
Slow Train Coming Tour
,
Bob Dylan
plays the second of fourteen nights at the
Warfield Theatre
,
San Francisco
.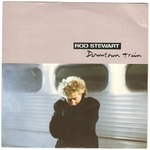 Downtown Train, a
Rod Stewart
cover version of a
Tom Waits
' song, peaks at No10 in the UK singles chart.
The Winans
appear on tv show
Soul Train
in the USA, performing Wherever I Go and (with Teddy Riley) It's Time.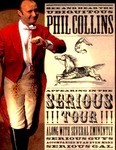 On his Seriously, Live! Tour,
Phil Collins
plays at The Sleep Train Amphitheatre, Sacramento, California, USA.
While
Mary Chapin Carpenter
is driving in her car on the first anniversary of 9/11, she hears one of the first responders tell a story on her car radio about how he felt that he and his co-responders hed somehow helped set free the spirits of people trapped in Ground Zero when the planes crashed. He also felt that some of those spirits had travelled with him to Grand Central Station, and caught their usual trains home. She is so moved by the story that she is inspired to write the song
Grand Central Station
.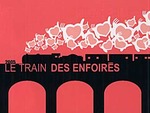 2005: Le Train Des Enfoirés by Les Enfoirés enters the swiss Albums Chart at No1.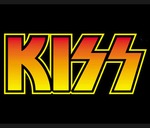 Kiss and
Def Leppard
play at The Sleep Train Amphitheatre, Wheatland, California, USA.
Bob Seger
and country superstar
Jason Aldean
collaborate on CMT's Crossroads, on tv in the USA. The two join forces for Seger's Hollywood Nights, Turn the Page, Against the Wind and Hey Gypsy, plus Aldean's Tattoo, Just Gettin' Started, She's Country and Night Train.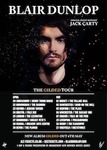 On a tour in support of his third album, Gilded,
Blair Dunlop
plays at Folk On The Pier, Cromer, England, UK.