Random selection from around 1,000 Facts
Click to filter results
Technology
Thomas Edison
is granted a patent in the USA, No 382,414, in connection with a burnishing attachment for his invention, the phonograph. He is also granted a patent, No 382,416, in connection with a feed and return mechanism for the phonograph.
Thomas Edison
is granted patent No. 648,935 in connection with his invention of an apparatus for duplicating
phonograph
records.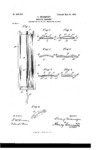 Henry Rodemeyer of Manhattan, New York City, USA, files a patent application for his invention of
an improved 'sounder' for stringed musical instruments
.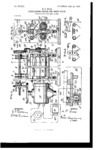 Henry Price Ball of Chicago, Illinois, USA, and Samuel Insull of New York City, file Patent Application No US736571A in respect of their invention of a new type of perforating device for automatic music-rolls.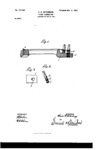 Hans G. Osterberg of Auburn, New York State, USA, applies for a patent in respect of his invention of
an improved type of piano tuning pin
.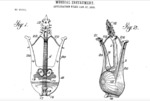 Nicola Turturro of New York City, USA, applies for a patent in respect of an improved design for an instrument of the mandolin type, intended to achieve a largely-increased volume of sound while retaining the peculiar tone quality of the mandolin. His application carries the Serial No. 140,702.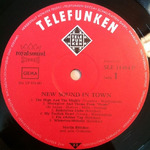 The
TELEFUNKEN
brand is established in Berlin, Garmany, Europe. The company begins as a manufacturer of radio apparatus but quickly moves into other audio-related fields.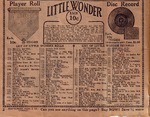 Music trade paper The Music Trade Review in the USA reports that "Henry Waterson, head of the Waterson, Berlin And Snyder Co, is sponsor for a new talking machine record that is only five and one half inches in diameter and sells to the retailer at fifteen cents." The discs will appear on the
Little Wonder
label, an early budget-priced issue, and will sell 20m copies in the next two years. (The Berlin in question is songwriter
Irving Berlin
).
Société des Phonographes Automatiques Bussoz Frères & de Vère in Paris, France, is granted a patent for a coin-operated phonograph known as a Bussophone.
The modern style
jukebox
is born when Bertram C. Kenyon, Wilmur W. Boa, and Clifford H. Green apply for a patent for a coin-operated phonograph with a record changing mechanism. As a result,
The American Musical Instrument Co [AMI]
will introduce the first coin-operated, electrically amplified, twenty-selection phonograph based on a mechanical ten-record system that plays both sides of each disc.
James Petrillo
, president of the American Federation of Musicians, bans his members from making records, which he claims is a threat to the livelihood of musical performers. The AFM demands that record producers pay a royalty for each commercial disk sold to the public. Union members are also prohibited from recording soundtracks for 'soundies', filmed performances to be played on specially adapted
jukeboxes
.
It is reported that a patent for a new type of phonograph mechanism which allows the playing of several discs in sequence has been awarded to RCA.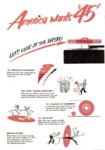 When
Capitol Records
of Los Angeles, California, USA, releases its first long-playing records, it becomes the first company to to have released recordings at three speeds - 78rpm, 45rpm and 33rpm.
Leroy Anderson
, an American composer of short, light concert pieces, finishes work on his latest composition, The Typewriter, in which the main 'musical instrument' used is a typewriter. The piece will become unexpectedly popular with recordings made by many artists, including Arthur Fiedler with the Boston Pops, guitarist Alan Hanlon,
Spike Jones
, Frederick Fennell with the Eastman Orchestra and also with the Tokyo Wind Orchestra, Leonard Slatkin with the St Louis Symphony, Pinchas Steinberg with the Cologne Radio Orchestra, pianist Marco Rizo, and the 101 Strings.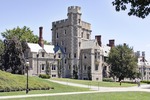 The House Committee of
Princeton University
, Princeton, New Jersey, USA, meets to discuss the installation of a new hi-fi in the music room.
Read More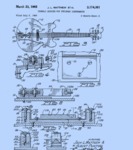 A new type of tremolo device for stringed instruments is patented in the USA by Jack L. Matthew and Albert Punturi of Detroit, Michigan.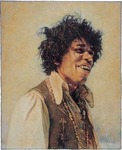 The
Jimi Hendrix
Experience visit the Marshall Amplification factory in Hanwell, London, UK.
Read More
A Russian language version of
Conway Twitty
's 1970 hit,
Hello Darlin'
is broadcast worldwide as part of the Apollo-Soyuz Test Project. Twitty had worked with a University of Oklahoma language professor to record a phonetic Russian version of the song, with the Russian title Privet Radost. The song is perceived as a "gesture of goodwill" from the Apollo crew to the Soviet Union's Soyuz crew.
Radio station WDRC AM in Hartford, Connecticut, USA, installs automated systems to handle overnight music programming.
Scottish scientist Ian Wilmut announces that an adult
sheep named Dolly has been successfully cloned
at The Roslin Institute, near Edinburgh, Scotland, UK, Europe. Dolly was the first mammal to have been successfully cloned from an adult cell. This scientific breakthough will inspire the song
Dolly
by
Shonen Knife
.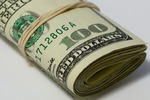 It is reported that sales of legally downloaded songs increased more than tenfold in 2004, reaching a total of 200m tracks bought online in the USA and Europe during the twelve month period.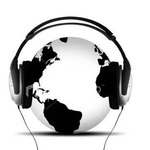 It is announced, while the industry wrestles with copyright infringement problems created by file sharing, that the
Warner Music Group plans to launch a digital-only record label
(aka an eLabel) intended as a boon to new artists who might not have enough material for an entire album.
Read More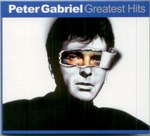 During the three-day long
WOMAD Festival
begins at Charlton Park
,
Malmesbury
, Wiltshire, England, UK, Europe,
Peter Gabriel
, does a live link-up from his dressing room to an astronaut on the International Space Station.
Read More
The US Department of Justice defends and upholds a $1.92m fine demanded from Minnesota, USA, woman Jammie Thomas-Rasset for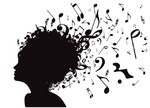 A study by researchers at The University of Minnesota is published in the Journal Of Broadcast And Electronic Media, claiming to show that listening to rock music, [examples given include
Bruce Springsteen
and The
White Stripes
], can make
white listeners favour white ethnic groups over other ethnic groups
when sharing out funds. White students who were being played Top 40 pop - made by artists such as
Gwen Stefani
and Akon - distributed the funds more fairly among the other ethnic groups.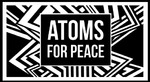 Thom Yorke of
Atoms For Peace
(and
Radiohead
) and his producer/colleague Nigel Godrich,
remove their music from Spotify
, claiming that the service is "bad for new music.. The reason is that new artists get paid fuck all with this model.. It's an equation that just doesn't work."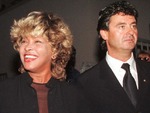 When
Tina Turner
marries her partner of 27 years, Erwin Bach,
on her estate at Lake Zurich, Switzerland, Europe, papparazzi photographer Claudio Meier launches an airborne drone camera in hopes of filming the event, but the attempt is foiled by police. Guests at the wedding include Oprah Winfrey and
Bryan Adams
.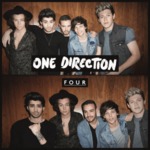 In the early hours of the morning, after playing a gig in Santiago, Chile, South America, Liam Payne of
One Direction
posts
several emotional Tweets which fuel speculation
that he has split up with his girlfriend Sophia Smith.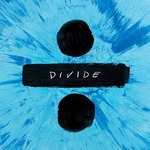 Ed Sheeran
makes his return to social media after a year away by tweeting a plain blue square, with no text. The colour is later revealed to be the colour theme of his upcoming singles and album.
Read More
European Space Administration astronaut Alexander Gerst has his
first interaction with a new artificial intelligence device, CIMON
(short for Crew Interactive Mobile CompanioN), in the Columbus Lab aboard the International Space Station. During their interaction, Cimon plays the
Kraftwerk
song The Man Machine at Gersh's request, but does not stop playing the music when Gersh tells him to. Instead Cimon says, "I love music you can dance to." Later, Cimon tells Gersh, "Be nice to me."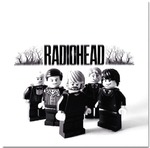 Radiohead
foil a blackmail plot by
publishing 18 hours of music
which had been recorded during the making of their 1997 album OK Computer, on the Bandcamp website. The music had been hacked from
Radiohead
frontman Thom York's personal minidisc archive, and then became the subject of a blackmail threat, with the blackmailer threatening to release the music unless the band paid him $150,000. Instead, the band simply released all of the disputed music with all profits from the release going to the Extinction Rebellion campaign.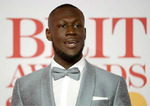 Wiley
begins a Twitter feud
with
Stormzy
by posting the following message, "I'm old but you was tryna work with
jay z
who Ed brought in the room Cos if it wasn't for Ed that session would not of happened lol your not with us your with them #Pagan I am 10 years younger than
jay z
and I will merc you everyday of the week #YourEasy #TooEasy (sic)." The message is a criticism of
Stormzy
for having bteamed up with
Ed Sheeran
on their recent track Own It.