Random selection from around 940 Facts
Click to filter results
Technology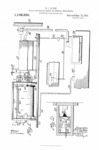 Herbert J La Joie of New Jersey, USA, files a
patent for a Speed-controlling device for musical instruments
, intended to improve regulation of the speed of the note sheets in automatic musical instruments.
Thaddeus Cahill
is granted another patent in respect of an apparatus for generating and distributing music electrically. Cahill was an electronic music innovator, best-known as the inventor of
The Telharmonium
.
Enea Flavio Giacardi of Milan, Italy, is granted a patent for his 16-selection 'Fonografo Giacardi Automatico' - a coin-operated phonograph.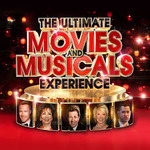 In Schenectady, New York, USA, the General Electric Company demonstrates its new sound-on-film process, the first capable of synchronizing recorded sights and sounds on a single strip of film. This product of six years research opens a new era in movies, taking the world from silent films to the 'talkies' and, of course, musicals.
In his year-end statement, David Sarnoff, Chairman of RCA, hails the newly-developed
transistor
as a scientific marvel which is likely to revolutionise electronics and communications.
Bill Evans
records Spartacus and Blue Monk for his
Verve Records
LP
Conversations With Myself
, in New York City, USA. The album uses what was then a controversial method of recording, by overdubbing three different yet corresponding piano tracks for each song.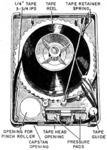 The Ford Motor Company takes the innovative step of offering 8-track music players as an option on all of their new vehicles.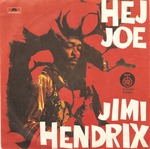 The
Jimi Hendrix
Experience tape
Hey Joe
for the popular British TV show Ready, Steady Go! Watching that performance is effects wizard Roger Mayer, who'd already built custom fuzz boxes for
Jimmy Page
and
Jeff Beck
, and would soon give Hendrix the Octavia octave-doubling device heard at the end of Purple Haze.
Read More
Atlantic Records
in the USA stops accepting returns of monaural discs from dealers. They had ceased production of mono records several months earlier.
From this date,
At the Tinker Street Cinema, Woodstock, New York State, USA,
Jimi Hendrix
first uses his Uni-Vibe guitar effects unit.
Read More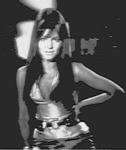 Popular German tv show
Beat Club
, hosted by Uschi Nerke, transmits its 50th edition, which is also the occasion of the show's switch from black and white to colour.
The new
Billboard
No1 R'n'B single in the USA is Ain't Nobody by Rufus with Chaka Khan.
Read More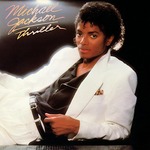 The videocassette The Making Of
Michael Jackson
's Thriller, goes on sale in the UK with advance orders of 80,000 units.
British duo Hurts upload their amateur video for the song Wonderful Life to YouTube. Featuring a female dancer who had responded to an advert in a shop window and was paid
Kodak announces the end of production of
Kodachrome
film, because demand for the product has declined.
Paul Simon
's song,
Kodachrome
, which appeared on his 1973 album
There Goes Rhymin' Simon
, included the line 'Mama, don't take my Kodachrome away'. Mama didn't but, on this day, Kodak did.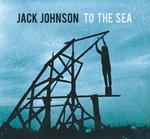 Jack Johnson
releases a new album,
To The Sea
, on
Island Records
in the USA. The album was recorded in Johnson's native Hawaii using 100% solar power.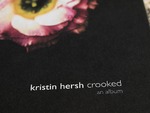 In what is claimed as a music and publishing industry first, singer and songwriter
Kristin Hersh
releases her new studio album,
Crooked
, as a book. The book contains full colour artwork, lyrics, exclusive essays by Hersh on each song and a digital code which unlocks online content.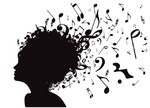 A study by researchers at The University of Minnesota is published in the Journal Of Broadcast And Electronic Media, claiming to show that listening to rock music, [examples given include
Bruce Springsteen
and The
White Stripes
], can make
white listeners favour white ethnic groups over other ethnic groups
when sharing out funds. White students who were being played Top 40 pop - made by artists such as
Gwen Stefani
and Akon - distributed the funds more fairly among the other ethnic groups.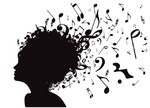 Canada's Supreme Court ends the collection [by Canada's performing rights society SOCAN] of fees for music downloaded via the internet. The court rules that
downloading is merely a delivery mechanism, much like a courier, and does not justify a performance fee
. The court states, however, that music streamed from a website constitutes a performance and therefore fees must continue to be paid.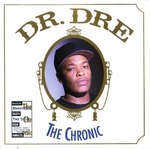 Forbes magazine announces that with $110m in pre-tax earnings,
Dr. Dre
is
now the biggest earner in Hip-Hop
. Huge sales of his range of headphones, Beats By Dr. Dre, account for a significant chunk of his wealth.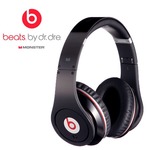 Forbes magazine publishes its
annual list of the most successful entertainers of the past year
, with
Dr. Dre
in the top position. Most of his $110m is not because of his music but because of his top-selling
Beats headphones
brand. The full Top Ten list is as follows : 1. Dr Dre $110mrn2.
Roger Waters
$88mrn3.
Elton John
$80mrn4.
U2
$78mrn5.
Take That
$69mrn6.
Bon Jovi
$60mrn7.
Britney Spears
$58mrn8.
Paul McCartney
and
Taylor Swift
(tie) $57mrn10.
Justin Bieber
and Toby Keith (tie) $55m
According to Official Charts Company sales data released by British music industry trade body, The BPI,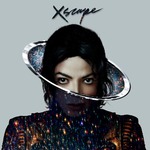 The title track from
Michael Jackson
's posthumous LP, Xscape, is
leaked online in advance
of the album, which is set for a May 13 release. However, it is quickly revealed that this is not the version of the track which will appear on the album.
According to research carried out by The Museum of Science and Industry, Manchester, UK, the
most recognisable pop song ever
is announced as
Wannabe
by The
Spice Girls
. The complete Top 10, with the lengths of time required to recognise them, is as follows :
1.
Spice Girls
, Wannabe - 2.29 seconds
2. Lou Bega, Mambo No. 5 - 2.48 seconds
3. Survivor, Eye of the Tiger - 2.62 second
4.
Lady Gaga
, Just Dance - 2.66 seconds
5.
Abba
, SOS and
Roy Orbison
, Pretty Woman - 2.73 seconds
6.
Michael Jackson
, Beat It - 2.8 seconds
7.
Whitney Houston
, I Will Always Love You and The
Human League
, Don't You Want Me - 2.83 seconds
8.
Aerosmith
, I Don't Want to Miss a Thing - 2.84 seconds
9.
Lady Gaga
, Poker Face - 2.88 seconds
10. Hanson, Mmmmbop - 2.89 seconds
Robbie Williams
releases a new album,
Under The Radar Volume One
excusively through his website. Variously described as a "surprise release" and "low-key", it features b-sides, demos and some tracks that failed to make official releases.