Random selection from around 900 Facts
Click to filter results
Technology
Thomas Edison
is awarded patent No 394,105, in connection with a phonograph-recorder. He is also granted a patent, No 394106, in connection with his invention the phonograph-reproducer.
Adolf Adam Riggenbacher and his parents leave Basel, Switzerland to start a new life in the USA. In the 1920s, after having adapted his name to
Adolph Rickenbacker
, he will found The Rickenbacker Manufacturing Company and, with vaudeville musician
George Beauchamp
, he will design and patent the world's first electric guitar, known as
The Frying Pan
, because of its long neck and round body.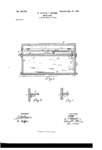 Gustav Otto and Ferdinand Schaub of Jersey City, Jersey, USA, apply for a patent for their invention of a
new and improved type of mechanical music box
.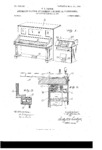 Theodore P. Brown of Worcester, Massachusetts, USA, applies for a patent in respect of his invention of an
automatic playing attachment for pneumatically-operated pianos
.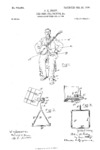 Peter H. Foley of Boston, Massachusetts, USA, files a US patent application for his
invention of a new type of banjo leg rest
, intended to free the performer from having to use both arms to support the instrument while playing.
Enea Flavio Giacardi of Milan, Italy, is granted a patent for his 16-selection 'Fonografo Giacardi Automatico' - a coin-operated phonograph.
The modern style
jukebox
is born when Bertram C. Kenyon, Wilmur W. Boa, and Clifford H. Green apply for a patent for a coin-operated phonograph with a record changing mechanism. As a result, the
Automatic Musical Instrument Co (AMI)
will introduce the first coin-operated, electrically amplified, 20-selection phonograph based on a mechanical ten-record system that plays both sides of each disc.
Gibson sound engineer and master luthier
Lloyd Loar
dies aged 57 in Chicago, Illinois, USA. Loar is famed for his F5 model mandolin, L5 guitar, H5 mandola, K5 mandocello, and A5 mandolin, and he was also one of the first people to design an electric pickup for acoustic instruments.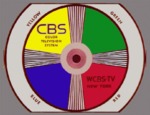 The first commercial
colour telecast
- an hour-long musical variety special titled Premiere - is transmitted by CBS from New York City, USA, to four other cities.
Lennie Tristano
records Ju-ju and Pastime for East Wind Records in
Van Gelder Studio
, Hackensack, New Jersey, USA. Tristano will be widely criticised for using multi-track studio techniques to add extra piano parts to his compositions on this and other albums.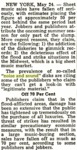 It is reported that consternation is being caused in the music business by so-called 'noise and sound' records. These are records on which modern recording techniques such as echo chambers, speeded up and reversed tapes are being used to create new sounds. Traditional songwriters and publishers are reported as being concerned that their efforts are being ignored in favour of 'noise and sound' releases.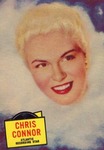 Vocalist
Chris Connor
records her first sides with The
Stan Kenton
band, including And The Bull Walked Around, Ole, in Capitol Studios, Melrose Avenue, Hollywood, Los Angeles, California, USA.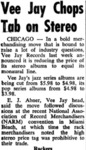 It is reported that
Vee-Jay Records
of Chicago, Illinois, USA, is reducing the price of its stereo releases to match the price of its mono releases. Stereo jazz albums will be cut from $%.98 to $4.98, while pop LPs will be reduced from $4.98 to $3.98. High prices for stereo releases are felt to be restricting sales of those albums.
The relevance of stereo to the existing music market place is debated in a special session conducted by NARAS in The Great Northern Hotel, New York City, USA. Participants in the session include Enoch Light (musician and businessman), Bill Miltenburg (sound engineer), Dave Kapp (Kapp Records) and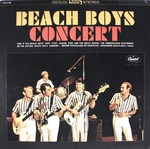 The
Beach Boys
release a new album,
Beach Boys
'
Concert
, in the USA on
Capitol Records
. Unfortunately, many of the tracks are studio recordings doctored to mske
them
sound live.
The New York Times publishes a feature reporting that two Russian scientists, Gnady Sholomitsky and Nikolai Kardashev, have concluded that radio emissions from the distant quasar
CTA-102
might indicate the existence of intelligent life in that region of space. Inspired by this story,
The Byrds
will record the song
CTA-102
in 1967, speculating on the possibility of life in outer space.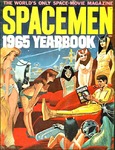 As astronauts James Lovell and Frank Borman hurtle back to earth aboard Gemini 7, NASA asks if there's any music they would particularly like to hear. Their answer is I'll Be Home For Christmas by
Bing Crosby
, making it the first song request to be transmitted to outer space.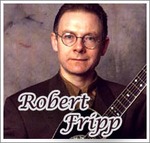 Guitarist
Robert Fripp
performs a live Frippertronics concert at The Sound Warehouse in Chicago, Illinois, USA.
Cher enters the UK singles chart at No1 with
Believe
. Noted for its use of
Antares Auto-Tune
pitch-correction software on her vocals, it will become one of the best-selling singles of all time, selling over 10m copies worldwide.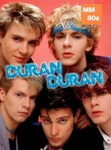 Cornell Zachary of Los Angeles, California, USA, files a lawsuit against
Duran Duran
claiming that, because his phone number was mistakenly given out as their contact number, he has been flooded with calls, resulting in invasion of privacy and emotional distress. More specifically, Zachary claims to have suffered "life-threatening high blood-pressure episodes" and developed a sleeping disorder.
The highest new entry in the UK singles chart is
'N Dey Say
by
Nelly
, entering at No6. The Crazy Frog remains at No1 with Axel F. 'N Dey Say makes use of a significant sample taken from True by
Spandau Ballet
.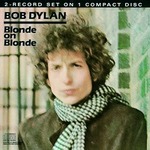 A 'carbon neutral' CD edition of
Bob Dylan
's classic 1966 album Blonde On Blonde is released in the UK.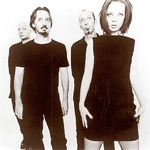 An individual going by the name of @Gunn2urhead begins sending
death threats via Twitter
to Shirley Manson, the singer with
Garbage
. On this day alone, over 200 threats are sent.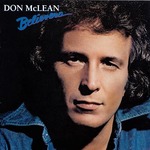 Singer-songwriter
Don McLean
posts a statement on Twitter declaring, "This last year and especially now have been hard emotional times for my wife my children and me. What is occurring is the very painful breakdown of an almost 30-year relationship." The statement is in response to his recent
arrest on charges of domestic violence
in Camden, Maine, USA, where he has a home with his wife, Patrisha.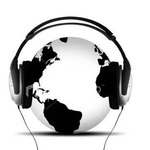 Billboard
magazine reports that SoundExchange, an organisation which collects and distributes digital royalties for labels and artists for non-interactive transmissions (Pandora, SiriusXM and others),
may lose $200m in revenue in 2017
, because some major satellite, digital radio and cable music players are moving away from using compulsory licenses for recorded music, signing direct deals with record labels.
Selena Gomez
's Instagram profile, after seeing pictures on the internet of her former boyfriend
The Weeknd
and Ms Gomez kissing, cuddling and holding hands in the restaurant Giorgio Baldi in Santa Monica, California, USA.
Model Bella Hadid hits the 'unfollow' button on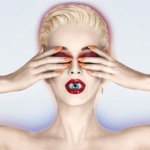 During a Television Critics Association panel discussion for American Idol,
Katy Perry
reveals that she has problems deciding how much and what kind of information to share with her fans. "It's like walking a tightrope," she says. "You don't have to answer any question. You're not under oath. You don't have to leave bread crumbs all over social media if you don't want to. But some people do that and need that and it's a
tool
. Listen, all the fame stuff is just a by-product of what I do, it's not what I sought out to do. I just wanted to tell stories and sing and connect with people." Perry, at this point, has over 170m followers across Twitter and Instagram.