Random selection from around 1,000 Facts
Click to filter results
Technology
Thomas Edison
is granted a patent, No 400646, in connection with his invention the phonograph-recorder and reproducer.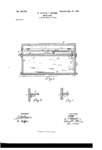 Gustav Otto and Ferdinand Schaub of Jersey City, Jersey, USA, apply for a patent for their invention of a
new and improved type of mechanical music box
.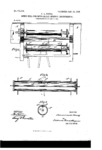 Francis Lincoln Young of London, UK, files patent application NoUS718410A in respect of his invention of a new type of music-roll for mechanical musical instruments.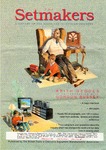 The first West-East transatlantic radio transmission takes place between Glace Bay, Nova Scotia, Canada and Poldhu, Cornwall, England, UK, Europe, at a frequency around 182 kHz.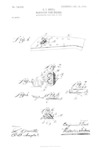 Benjamin F. Knell of Philadelphia, Pennsylvania, USA, registers a
patent application for his invention of a Mandolin Pick Holder
, designed to be mounted on the headstock of a mandolin as a convenient means of holding a supply of mandolin picks.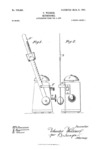 Theodor Weisser of Neustadt, Schwarzwald, Germany applies for a US Patent for an improved metronome which he has invented. It is described as a metronome, "in which hammerstrokes on a fixed bell are regulated by means of a sliding lever, one end of which I form or provide with a toothed or notched scale to indicate the different measures to which the mechanism for operating the bell is set and at the same time to lock said lever in position."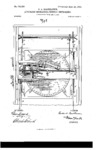 US
patent number 723,235
is awarded to G.A Brachhausen of The Regina Music Box Company, Rahway, New Jersey, USA, for his invention of a novel design for an automatic mechanical musical instrument.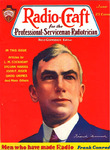 Radio broadcasting pioneer
Frank Conrad
makes his first transmission using phonograph records from a low-power tube transmitter in a shed at the rear of his home at Wilkinsburg, Pennsylvania, USA.
The modern style
jukebox
is born when Bertram C. Kenyon, Wilmur W. Boa, and Clifford H. Green apply for a patent for a coin-operated phonograph with a record changing mechanism. As a result, the
Automatic Musical Instrument Co (AMI)
will introduce the first coin-operated, electrically amplified, 20-selection phonograph based on a mechanical ten-record system that plays both sides of each disc.
Leonarde Keeler
tests the first
Keeler Polygraph
machine for the Scientific Crime Detection Laboratory at Northwestern University, Chicago, Illinois, USA. Although earlier polygraphs existed, Keeler's improved device is legally regarded as the first modern lie detector. The invention, although regarded by some as pseudo-science, will capture the public imagination and will inspire the writing of several songs including
Lie Detector
[1996] by
Sleeper
,
Lie Detector
[1988] by
The Reverend Horton Heat
,
Lie Detector
[2000] by
Mya
.
RCA announce the launch of "The Prompter", a new portable
Craig Douglas
advertises a new kind of
juke box
called the
Scopitone
, which features colour film clips to accompany each disc. The idea, invented in France, does not catch on.
The UK's singing milkman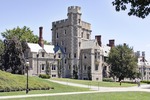 The House Committee of
Princeton University
, Princeton, New Jersey, USA, meets to discuss the installation of a new hi-fi in the music room.
Read More
The New York Times publishes a feature reporting that two Russian scientists, Gnady Sholomitsky and Nikolai Kardashev, have concluded that radio emissions from the distant quasar
CTA-102
might indicate the existence of intelligent life in that region of space. Inspired by this story,
The Byrds
will record the song
CTA-102
in 1967, speculating on the possibility of life in outer space.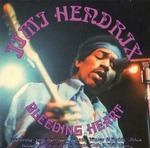 During a
B.B. King
gig at The Generation Club, New York City, USA,
Jimi Hendrix
jams with
B.B. King
,
Paul Butterfield
,
Elvin Bishop
, David Sanborn, Buzzy Feiten and
Al Kooper
. Hendrix records the jam using his personal Sony two-track reel-to-reel recorder, and some tracks will appear on the posthumous LP
Jimi Hendrix
- Bleeding Heart.
Read More
Jerry Butler
records
Hey, Western Union Man
and Can't Forget About You, Baby, at Cameo-Parkway Studios, Philadelphia, Pennsylvania, USA, with production duo Kenny Gamble and Leon Huff.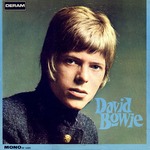 David Bowie
plays at the College of Technology, Ealing, London, England, UK, Europe.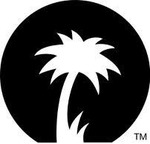 British music paper Record Mirror reports that
Island Records
has stopped releasing singles in mono. All future releases on the label will be in stereo.
Motown
Records enter the CD age with their first eight releases in the new format.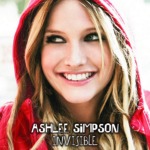 Ashlee Simpson
is distraught when the accidental transmission of her pre-recorded vocal during a supposedly live appearance on tv show Saturday Night Live in the USA makes it obvious that she isn't live at all. She quits the stage, leaving her band to finish the song without her.
Read More
The new 50 Cent album, Massacre, appears online before its scheduled release date, forcing the rapper to bring release forward from 7 March to 3 March.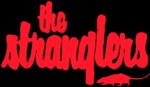 Former Stranglers leader Hugh Cornwell sounds off against record companies' efforts to stop illegal downloading of music. "The internet is the perfect delivery system for music, so why not use it?," he demands. "I don't see it as being exploited at all - I think we are exploiting the internet."
Kodak announces the end of production of
Kodachrome
film, because demand for the product has declined.
Paul Simon
's song,
Kodachrome
, which appeared on his 1973 album
There Goes Rhymin' Simon
, included the line 'Mama, don't take my Kodachrome away'. Mama didn't but, on this day, Kodak did.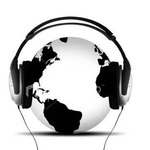 China's Ministry of Culture issues a notice
listing 68 online music sites which have violated the
ministry
's regulations and failed to obtain the necessary operating license. Before the end of the month, more than twenty of the sites listed will close down.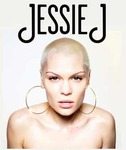 Jessie J
posts a
statement on her Twitter page declaring that she will not tolerate racist comments
on the page. She had noticed racist remarks from some of her fans, and immediately blocked the offending comments from her page.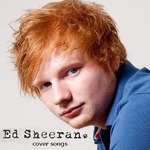 Spotify publishes a list of the top five acts who have seen the biggest increase in streams as a result of their appearances at this year's
Glastonbury Festival
, as follows :
1.
Ed Sheeran
- 195% increase
2.
Metallica
- 165% increase
3.
Arcade Fire
- 148% increase
4. Rodrigo y Gabriela - 123% increase
5.
Dolly Parton
- 95% increase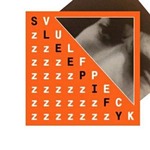 It is reported that a silent LP called
Sleepify
, released by a Los Angeles funk band called Vulfpeck, has been
streamed 5.5m times which has earned the band almost $20,000
. The band says the cash will be used to fund a live tour. The album was intended as a protest against Spotify as well as a means of raising tour funding.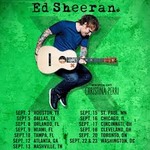 On his x (pronounced Multiply) Tour,
Ed Sheeran
plays at The MTS Centre, Winnipeg, Manitoba, Canada. He later reveals that the concert brought the first-ever complaint he'd had at a live show, when a member of the audience demanded their money back claiming that Ed clearly had a secret band and backing track that the crowd couldn't see. (In fact, Sheeran's shows are all performed entirely by himself, using a looping pedal to create multi-layered backing tracks over which he sings.)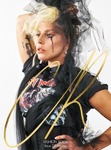 Lady Gaga
Tweets that she has just worn "my own personal
Iron Maiden
"NUMBER OF THE BEAST" tee-shirt on a major fashion cover" (for the magazine Fashion Book, Issue 7).