Random selection from around 820 Facts
Click to filter results
Technology
Anthony Faas, of Philadelphia, Pennsylvania, is granted a patent for a new musical instrument which he calls an accordion.
Emile Berliner
is awarded his second patent, No 382,790, relating to a new sound recording and playback invention which he calls the Gram-O-Phone.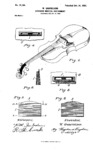 William Gabrielson of Kansas City, Missouri, USA, files a patent application for a "hollow bridge" device for stringed instruments which will, he claims, greatly improve "the volume of sound and the quality of the tone."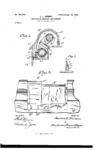 C.L. Emmons of Oranford, New Jersey, USA, is granted Patent No. US698480A for his invention of
a new mechanical musical instrument
in which a number of mechanical sounds are reduced in volume.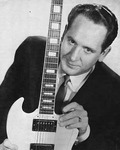 Lester Polfus is born in Waukesha, Wisconsin, USA. He will find fame as
Les Paul
, the innovative guitarist often credited with inventing
the first electric guitar
. He will also enjoy a successful recording career, as half of the husband and wife duo
Les Paul And Mary Ford
.
Read More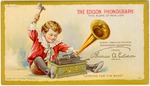 Three hundred
Edison Phonograph
dealers arrive in West Orange, New Jersey, USA, to attend the first Edison Dealers Convention. The two day event includes a demonstration in which soprano Alice Verlet is accompanied by music played on an Edison Gramophone using an Edison Diamond Disc. Her performance wins a standing ovation, illustrating how realistic the music produced by the Edison technology seemed to the listeners. (Given that the audience were all Edison dealers, their enthusiasm is perhaps not too surprising). The demonstration will be repeated many times on a promotional tour of the USA.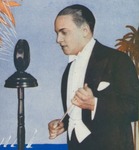 Vincent Lopez
And His Orchestra begin broadcasting on the newest medium of entertainment - radio. The band's weekly 90-minute show on Newark, New Jersey station WJZ will boost the popularity of both himself and of radio. His first words on air, "Hello everybody - Lopez speaking," will be repeated for 45 years, becoming the most enduring sign-on of any major American bandleader.
Voyager 1
spacecraft is launched from
Cape Canaveral
, Florida, USA, to begin a
Grand Tour of the Solar System
and beyond. On board is the
Voyager Golden Record
, carrying a collection of 116 images plus a variety of natural sounds, including surf, wind, thunder and animal sounds.
Examples of music
by Bach, Mozart, Beethoven,
Chuck Berry
,
Louis Armstrong
,
Blind Willie Johnson
and others are also included.
The
Promoted as 'the first laser-etched single' The Best Of Times by
Styx
is released in the UK.
ZZ Top
make advance bookings for seats on the first passenger flight to the Moon.
The Durutti Column release their new album The Guitar And Other Machines on Digital Audio Tape in the UK, despite the fact that DAT players are not yet being marketed to the British public.
Cher enters the UK singles chart at No1 with
Believe
. Noted for its use of
Antares Auto-Tune
pitch-correction software on her vocals, it will become one of the best-selling singles of all time, selling over 10m copies worldwide.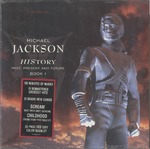 Superior Court Judge Rodney Melville, presiding over
Michael Jackson
's child molestation trial in Santa Maria, California, USA, rules that adult material from Internet sites found on Jackson's computers, is not admissible as prosecution evidence because it may have been automatically stored by the computers and because "there wouldn't be any way of knowing if anyone looked at the material."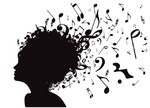 It is reported that Daniel Bendor and Xiaoqin Wang of the Johns Hopkins University in Baltimore, Maryland, USA, have
identified neurons in the brain which are pitch-sensitive
. This discovery might help to explain how the mind grasps and appreciates music.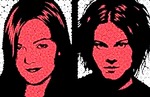 White Stripes
do their first live webcast from Merriweather Post Pavilion, Columbia, Maryland, USA.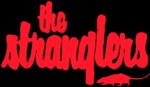 Former Stranglers leader Hugh Cornwell sounds off against record companies' efforts to stop illegal downloading of music. "The internet is the perfect delivery system for music, so why not use it?," he demands. "I don't see it as being exploited at all - I think we are exploiting the internet."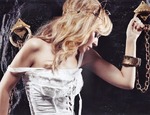 Kylie Minogue
posts a rebuttal on Twitter denying recent reports that she is a lesbian. The diminutive gay icon fumes "OMG such a load of hype and nonsense ... misquotes and an interview that never HAPPENED!!! Grrrrr!!!."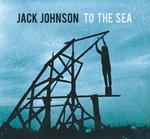 Jack Johnson
releases a new album,
To The Sea
, on
Island Records
in the USA. The album was recorded in Johnson's native Hawaii using 100% solar power.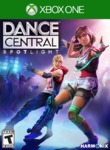 Microsoft launch a new dance-teaching game,
Dance Central
, for their new
Kinect
console. The game, made by
Harmonix/MTV Games
, features contemporary songs including
Poker Face
by
Lady Gaga
.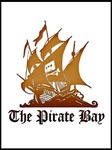 A court in Amsterdam, Netherlands, Europe, rules that the three Swedish owners of
The Pirate Bay must block traffic
between it and the Netherlands within ten days or face legal action.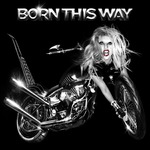 At the stroke of midnight on New Year
Lady Gaga
posts
a photograph of her naked posterior
on her Twitter site in order to promote the imminent arrival of her next single, Born This Way.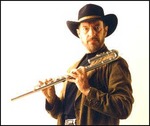 Ian Anderson
of
Jethro Tull
takes part in a duet with American astronaut Colonel Catherine Coleman to celebrate the 50th anniversary of Russian astronaut Yuri Gagarin's first manned space flight in 1961. While the pair play an excerpt from Bouree from Tull's
Stand Up
album, Anderson is live on stage in Perm, Russia, and Coleman is in orbit around the world aboard the International Space Station.

Built To Spill
play a concert in Seattle, Washington, USA, as part of the 10-year anniversary celebrations of music streaming service
Rhapsody
.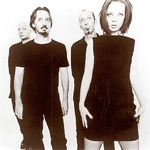 An individual going by the name of @Gunn2urhead begins sending
death threats via Twitter
to Shirley Manson, the singer with
Garbage
. On this day alone, over 200 threats are sent.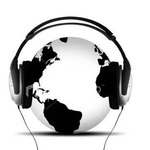 Accoring to a report, titled Observatory of Privacy and Digital Content Consumer Habits for 2013,
84% of online content consumed in Spain, Europe, is pirated
. The report is commissioned by a coalition of music, movie, publishing and videogame companies.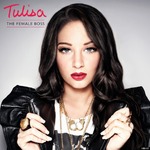 Tulisa
rush-releases her new single, Living Without You, in the UK, because the track has been leaked online. The original intended release date was December 7.
Ed Sheeran
begins the day by visiting SiriusXM in New York City, USA, to promote Jamie Lawson, the first signing to his new Gingerbread Man label. The rest of the promo-oriented day includes stops at Buzzfeed, Spotify, Extra,
Atlantic Records
, The Charlie Rose Show on PBS, and a guest slot with Rudimental at Webster Hall.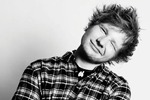 In an Instagram posting,
Ed Sheeran
announces his temporary withdrawal from social media, declaring that he has become disenchanted with the way it has intruded on his life.
Read More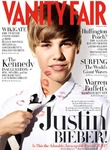 Having previously denied that model Hailey Baldwin is his girlfriend,
Justin Bieber
unexpectedly posts pictures of the pair kissing and canoodling on his Instagram account.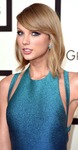 Taylor Swift
makes her music catalogue
available on streaming services again
, bringing an end to a high-profile music business feud which begin in 2014. Swift had removed her catalogue from Spotify because she felt it did not fairly compensate the creative people who made music. She now claims that she ""wants to thank her fans by making her entire back catalog available to all streaming services tonight at midnight."