Random selection from around 1,100 Facts
Click to filter results
Soundtrack
Bernie Green is born in New York City, USA. He will find success as a 'Space age pop maestro' working in radio, tv and movies, often creating music of a satirical or humourous bent.
Read More
Max Pohlig and Ernst Gottschalk, of Hannover, Germany, Europe, file a
patent application on an improved "spring-action hopping stilt"
. Once approved, the hopping stilt will eventually be re-named the
Pogo Stick
, in recognition of the first two initials of the inventors' surnames. The invention will provide inspiration for the soundtrack song
Hop On Your Pogo Stick
in the 1943 Disney short Victory Vehicles, and also for the instrumental Pogo Stick by The Larks on Stacy Records in October 1963, and also for the 2005 musical animation Pogo Sticks by Animusic.
Asha Mangeshkar is born in Sangli, India, Asia. She will find international fame as Bollywood playback vocalist
John Barry
Prendergast is born in York, Yorkshire, England, UK, Europe. He will find fame as bandleader, musical arranger and filmscore composer
John Barry
.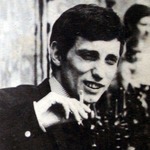 Alan Klein
is born in Clerkenwell, London, England, UK. He will become a successful musician and composer, first coming to notice in 1963 as the main composer of the soundtrack to the film What a Crazy World. (He should not be confused with music business entrepreneur
Allen Klein
).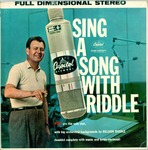 Nelson Riddle
arrives in London, England, UK, Europe, to prepare for a tour with a specially-assembled British orchestra. He is also expected to be working on film scores during his visit.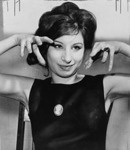 Barbra Streisand
plays the twenty-fourth of twenty-seven nights at
The Caucus Club
, Detroit, Michigan, USA.
Cashbox
magazine mono LP chart published on this day in the USA is as follows :
1. PORTRAIT OF JOHNNY -
JOHNNY MATHIS
2. Judy At
Carnegie Hall
-
Judy Garland
3. Something For Everybody -
Elvis Presley
4. Great Motion Picture Themes - Various Artists
5. Goin' Places - Kingston Trio
6. Sinatra Swings -
Frank Sinatra
7. Yellow Bird -
Lawrence Welk
8. Astronaut - Bill Dana
9. Come Swing With Me -
Frank Sinatra
10. Jump Up Calypso -
Harry Belafonte
11. Quarter To Three -
Gary U.S. Bonds
12. Four Preps On Campus - Four Preps
13. Never On Sunday - Soundtrack
14. Camelot - Original Cast
15. TV Sing Along With Mitch - Mitch Miller
16.
Paul Anka
- Sings His Big 15 Volume II
17. Knockers Up - Rusty Warren
18. Stars For A Summer Night - Various Artists
19. Ebb Tide - Earl Grant
20. Your Request Sing Along With Mitch - Mitch Miller
The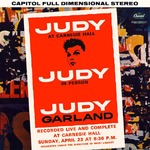 Judy Garland
signs a contract to play two performances in December 1961 at the O'Keefe Center in Toronto, Canada.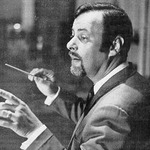 The Muppets Theme
, written by
Billy Goldenberg
is copyrighted. This theme will be used until 1976, at which point a new one will be composed by Sam Pottle and Jim Henson.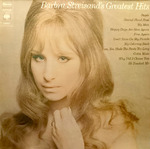 Barbra Streisand
and
Liberace
play during a ten-day season in The South Shore Room, Harrah's, Lake Tahoe, Nevada, USA.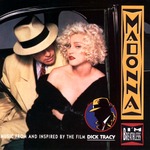 I'm Breathless (Dick Tracy Soundtrack LP) by
Madonna
peaks at No2 in the UK albums chart.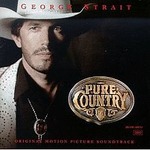 The Pure Country movie soundtrack by
George Strait
is awarded double-platinum status by the
R.I.A.A.
in the USA.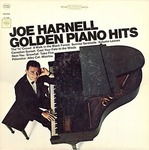 Easy listening composer and arranger
Joe Harnell
dies of heart failure in Sherman Oaks, California, USA. Harnell worked as an accompanist for
Judy Garland
,
Maurice Chevalier
,
Marlene Dietrich
and
Peggy Lee
, but is best known for his 1963 arrangement of
Fly Me to the Moon
, which won a Grammy Award for Best Pop Instrumental Performance. Harnell also composed music for numerous tv series including The Bionic Woman, The Incredible Hulk, Alien Nation, and V.
A 20ft tall golden-painted statue of Dame
Shirley Bassey
by artist Marc Rees, in a Boudicca pose is unveiled at Caernarfon Castle, Caernarfon, Gwynedd, north-west Wales, UK, Europe, marking the start of a three-day celebration of arts, culture and creativity in Wales.