Random selection from around 1,100 Facts
Click to filter results
Racism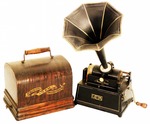 The Union Club Annual Concert is held in the Town Hall, Alston, Cumberland, UK. Entertainment includes violin solos, recitations, and the following songs :
The Dandy Coloured Coon, Down By The Sea and In The Pale Moonlight by Mr. D.R. Denard; Little Cotton Dolly and Ambolena Snow [an Afro-American military ballad] by Miss Dora Whaley; Tomorrow Will Be Friday and Father O'Flynn by Mr. Gibbs; All Souls' Day and Curly Headed Baby by Miss Logan; Bonnets Of Blue by Miss James. A report in the local newspaper, The Northern News, notes that, 'A new feature was the gramophone, which was manipulated by Mr. Cyril Millican of Newcastle.'
Clarice Vance
, billed as "The Best Singer Of Coon Songs", plays at The Palace Theatre, New York City, USA.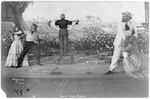 Uncle Tom's Cabin
, a play with music, is presented at The Academy Of Music,
Broadway
, New York City, USA, during a run of 88 performances.
Chicago-based minstrel show star
Col Jack Haverly
dies in Salt Lake City, Utah, USA.
William H. West's Big Minstrels are playing at The California Theatre, San Francisco, California, USA.
Turner's Music House of Winnipeg, Canada, advertises for sale, in the Winnipeg Free Press, the sheet music to the song Mammy, recommending it as 'A new darky song, as pretty and catchy as Little Black Me'. N.B. This is presumably not the same song made famous by
Al Jolson
many years later.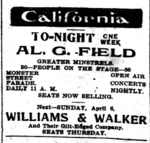 Al. G. Field's Greater Minstrels play at The California Theatre, San Francisco, California, USA.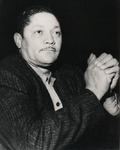 John Grayton Dolphin is born in Beatrice, Alabama, USA. He will find success as jazz, Doo-woop, R'n'B and Rock'n'Roll music producer John Dolphin, aka Lovin John and The Toast of the Coast. He will work with, among others,
Sam Cooke
, Jesse Belvin,
Charles Mingus
, Pee Wee Crayton, Major Lance, Scatman Crothers, Harry Caesar, Tony Allen, Gene Forrest , Percy Mayfield,
Damita Jo
, Marvin Phillips, Jesse Belvin,
Illinois Jacquet
and Linda Hayes. Dolphin will also become a political activist, organising campaigns against racial intimidation in the music business.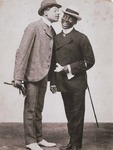 Williams And Walker
are starring in their musical show Sons Of Ham at The California Theatre, San Francisco, California, USA. (A popular song and dance duo, Bert Williams and George Walker are often cited as the first African-American superstars.)
Florence Greenberg
is born in New Jersey, USA. She will achieve success as a record label owner, music executive and record producer. Greenberg will found and own Tiara Records, Scepter Records, Hob Records and Wand Records. She will become best known for her work with several popular singers in the 60s including
Dionne Warwick
,
The Shirelles
,
Tammi Terrell
, Chuck Jackson, B.J. Thomas and others. She will also become active in the Civil Rights movement.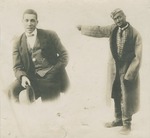 African-American comedian, songwriter and singer
Sherman H. Dudley
is playing at The Empress Theatre, Des Moines, Iowa, USA.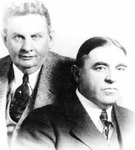 Collins And Harlan
, a comedy duo specialising in 'coon songs', record On The Good Ship Whip-Poor-Will for
Columbia Records
in New York City, USA.
outrage
over the erotic content of several recent 'race' recordings, the United States Congress in Washington DC, USA, tries but fails to pass a bill forbidding distribution of any "obscene, lewd, lascivious, or filthy publication, picture, disc, transcription, or other article capable of producing sound."
Due to public
Inspired by reading Black Panther leader George Jackson's book Soledad Brother,
Bob Dylan
releases a new single, George Jackson, in the USA on
Columbia Records
.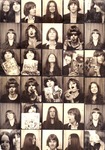 The Clash
,
Tom Robinson
Band, Steel Pulse, The Ruts and X-Ray Specs play at the Anti-Nazi League Carnival, sponsored by Rock Against Racism in London, UK.
Read More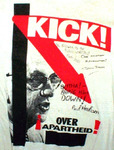 On their Kick Over Apartheid tour,
The Redskins
play at Sussex University, Brighton, England, UK, Europe, supported by The Boothill Foot-Tappers.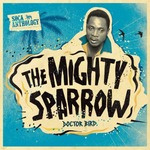 Judy Collins
, Richie Havens,
Tracy Chapman
,
The Mighty Sparrow
and others play at
a rally and concert for Nelson Mandela
in Yankee Stadium, New York City, USA.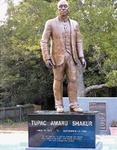 Rapper
Tupac Shakur
(aka
2Pac
Shakur) is denounced by US Vice President Dan Quayle, who declares that Shakur's album 2Pacalypse Now "has no place in our society".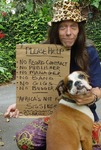 Syd Kitchen
, who found success as a folk, jazz and rock musician, much admired for his uncompromising attitudes toward the music business as well as for his music, dies aged 60 of lung cancer, in Durban, South Africa.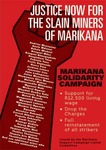 Marikana: The Musical
premieres at The Graeme College Theatre during
The National
Arts Festival in Grahamstown, South Africa. Based on the book We Are Going To Kill Each Other Today, the show tells the story of
the police
massacre of 34 striking mine workers at Marikana in 2012.