Random selection from around 1,200 Facts
Click to filter results
Racism
Having run for more than nine years, the minstrel show Bryant's Minstrels, stages its last performance at the Mechanics Hall, 472
Broadway
, New York City, USA.
The Suburban Minstrels are playing at The Suburban Theatre, St. Louis, Missouri, USA.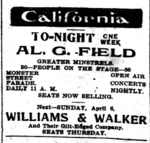 Al. G. Field's Greater Minstrels play at The California Theatre, San Francisco, California, USA.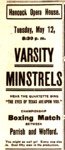 The Varsity Minstrels debut the newly-composed parody song
The Eyes Of Texas Are Upon You
during a show at Hancock Opera House, Austin, Texas, USA. The show is an event at which white University of Texas students mocked Black people.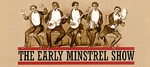 Local troupe The College Minstrels play at Whitley Opera House, Emporia, Kansas, USA.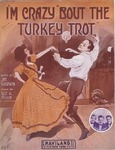 A poem is published in The Tacoma Times, Washington State, USA, stating, "When you're in Walla Walla, friends, / You must not 'bunny hug' /Or 'turkey trot,' or likeas not, / They'll slam you in the jug; / And, girls, don't romp with 'Texas Tom'; / To do so's taking chances, / For the cops have put the kibosh on / Those naughty, naughty dances." The poem is a reference to legal action being taken over the popularity of 'animal' dances such as The Bunny Hug and Turkey Trot, usually performed to ragtime or jazz music.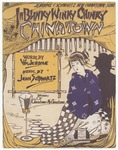 The Peerless Quartet record In Blinky, Winky, Chinky Chinatown for
Victor Records
in Camden, New Jersey, USA.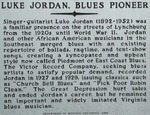 Blues vocalist and guitarist
Luke Jordan
records Cocaine Blues, Traveling Coon, Church Bells Blues and Pick Poor Robin Clean, for
Victor Records
in Charlotte, North Carolina, USA.
Ernest Krenek
's opera
Johnny Strikes Up The Band
[Jonny Spielt Auf] opens in Vienna, Austria, Europe. It will
outrage
the Nazi right wing in Austria and Germany because the central character, Johnny, is an American negro jazz fiddler who emerges as the winner in a combat between traditional and modern music.
The short musical film
Black And Tan
is released in the USA. It is the first film to feature
Duke Ellington
and His Orchestra performing as a jazz band, and is thought to express the emergence of African-American artists in New York City during the Harlem Renaissance.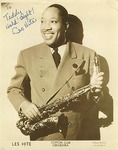 Les Hite
And His Orchestra play at The Chatterbox, Mountainside, New Jersey, USA, during an extended engagement . Hite's band are the first black musicians to have played at this venue.
Pima Native American
Ira Hayes
is one of the American soldiers who help raise the US flag at the battle of Iwo Jima, Japan, Asia. His tragic story - he died of alcoholism - will serve as the basis for the
Johnny Cash
hit
The Ballad Of Ira Hayes
, written by Peter La Farge.
Today is declared
Josephine Baker
Day by
The National
Association for the Advancement of Colored People (NAACP) in honour of the much-loved singer, dancer and actress who spent much of her life fighting racism.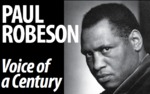 Paul Robeson
speaks at The Conference For Equal Rights For Negroes In The Arts, Sciences And Professions, in New York City, USA.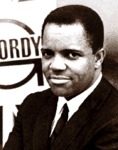 It is reported that young entrepreneur
Berry Gordy Jr
of Detroit, Michigan, USA, has announced plans to start his own recording label. The label will become the
Motown
Records empire.
UK pop weekly
Melody Maker
reports that the BBC's entry for the International Festival of Television Arts and Sciences is
The Black And White Minstrel Show
- in which white performers appear in blackface. Many consider this to be extremely bad taste.
Chuck Berry
,
James Brown
,
Ben E. King
,
Sugar Pie DeSanto
and others fail to show for a late-night gig at The
Flamingo Club
, Greenwich Street, Savannah, Georgia, USA, 1200 patrons go on a rampage which effectively destroys the venue. The same set of artists had, earlier in the evening, played a show at the local whites-only club, Bamboo Ranch, in the same town.
When
Read More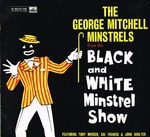 The LP The Black & White Minstrel Show by the George Mitchell Minstrels reaches No1 in the UK's NME Popular Albums chart. It will remain at No1 for a total of seven weeks.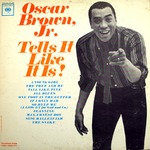 Singer-songwriter and civil rights activist
Oscar C. Brown
is playing at The Gate Of Horn, Chicago, Illinois, USA.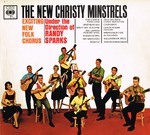 The New Christy Minstrels play at Kresge Auditorium, Cambridge, Massachusetts, USA.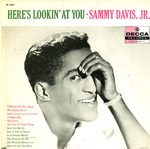 Martin Luther King sends a telegram to Dr. Clinton Warner advising him of an upcoming concert in Atlanta, Georgia, USA, by
Sammy Davis Jr
, who he describes as "one of the world's greatest entertainers".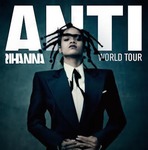 During her concert in Commerzbank-Arena, Frankfurt, Germany, Europe,
Rihanna
dedicates her song Diamonds to the memory of those who died in the recent terrorist incident in the city of Nice, France, when Mohamed Lahouaiej Bouhlel drove a lorry into a crowd celebrating the country's national
Bastille
Day holiday.
Rihanna
had been in Nice on the day of the attack.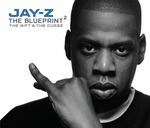 Jay-Z
joins hundreds of marchers in Miami, Florida, USA, at the sixth annual Peace Walk And Peace Talk, organised by officials at The Trayvon Martin Foundation.
JAY-Z
gives an emotional speech at the event, which is held in memory of Trayvon Martin, the teenager shot dead in Sanford, Florida, in 2012.
Read More
Taylor Swift
announced that she would be voting for Democratic candidates in her home state of Tennessee, USA, Prsident Donald Trump Tweets that he now likes her music about 25% less.
One day after an Instagram posting in which
Read More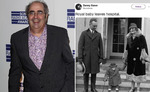 BBC Radio 5 Live host and former NME journalist
Danny Baker
is fired after having posted an image to Twitter showing a well-dressed man and woman holding hands with a monkey wearing a suit, with the caption 'Royal baby leaves hospital.' The image is widely perceived as a racist comment on the Royal Couple, Price Harry and Meghan Markle and their newborn baby Archie.