Random selection from around 4,200 Facts
Click to filter results
Prog Rock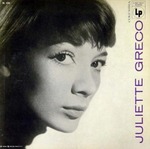 Juliet Greco
is born in Montpelier, France, Europe. She will become a major poltically-conscious singing star, known as 'the muse of Saint-Germain-des-Pr's'.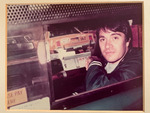 Michael John Wilmot Appleton is born in Cliftonville, Kent, England, UK, Europe. He will find success as BBC-tv producer
Mike Appleton
and is perhaps best-remembered for helming The
Old Grey Whistle Test
throughout its entire history from 1971 to 1988.
Tony Clarke
is born in Coventry, UK. He will find success as a music producer, working with Pinkerton's Assorted Colours,
The Moody Blues
,
Clannad
, Rick Wakeman, Nicky Hopkins and others.
Lucas Sideras is born in Athens, Greece. He will find success as the drummer in internationally-successful Greek prog-rock band Aphrodite's Child.

Muddy Waters
, with
James Cotton
on harmonica, plays at The Museum Of Modern Art, New York City, USA.
Singles reviewed in today's edition of UK music weekly NME (New Musical Express are as follows :
The Toys
: A Lover's Concerto (Stateside)
The Searchers
: When I Get Home (Pye)
Billie Davis : No Other Baby (Piccadilly)
Val Doonican : A Million Miles from Nowhere (Decca)
Jackie Trent
: It's All in the Way You Look at Life (Pye)
Bobby Darin
: Gyp The Cat (Capitol)
Lou Johnson : A Time To Love, A Time To Cry (London)
P.F. Sloan
: Sins of a Family (RCA)
Ivan Meads : Sins of a Family (
Parlophone
)
Roger Miller
: Kansas City Star (Philips)
The Fortunes
: Here It Comes Again (Decca)
Swinging Blue Jeans
: Crazy 'bout My Baby (HMV)
The Spokesmen : The Dawn of Correction (Brunswick)
Moses K. and the Prophets : I Went out with My Baby Tonight (Decca)
Professor Longhair : Baby Let Me Hold Your Hand (Sue)
The Sunrays : I Live For The Sun (Capitol)
Doug Kennedy : Julie (Columbia)
The Meddyevils : Find Somebody to Love (Pye)
The Action
play at
the Middle Earth
, London, England, UK, Europe, supported by Mabel Greer's Toyshop, which includes two future members of Yes, Peter Banks and Chris Squire.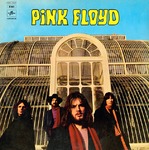 Pink Floyd
play at Pannenhuis, Antwerp, Belgium, Europe.
Jethro Tull
,
Fairport Convention
and The Attack play at Brighton Federation of Students Field Day Dance, Falmer House, Sussex University, Brighton, England, UK, Europe.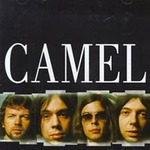 Responding to a small ad in the Surrey Advertiser, bass player Doug Ferguson auditions to join Guildford, England, UK, band Strange Brew. He impresses the group with his Fender jazz bass played through a pair of Vox T-60 speakers with amps and is offered the gig on the spot. Soon after they change their name to The Brew, before eventually becoming
Camel
.
Island Records
in London, UK, moves its offices from 108 Cambridge Road, NW6, to a new location.
EMI Records launches its new progressive rock label,
On the Drama tour, Yes play at The
Cow Palace
, Daly City, California, USA.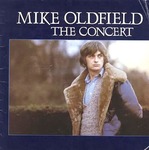 On his
The Concert
tour,
Mike Oldfield
plays at The Konserthuset, Stockholm, Sweden, Europe.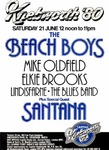 The
Beach Boys
,
Mike Oldfield
,
Santana
,
Elkie Brooks
,
Lindisfarne
and The Blues Band play at Knebworth 80 Festival, Knebworth, England, UK, Europe.
Read More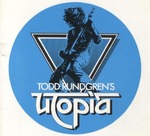 Todd Rundgren
's
Utopia
play
at Pine Knob Music Theatre
, Clarkston, Michigan, USA.

Marillion
play
at The Roxy
, Atlanta, Georgia, USA.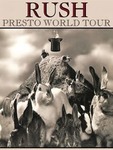 On their
Presto Tour
,
Rush
play at The Alpine Valley Music Theatre, East Troy, Wisconsin, USA.