Random selection from around 1,000 Facts
Click to filter results
Papparazzi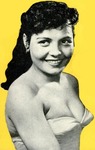 A front-page feature in Jet magazine declares
Nellie Hill
to be a singer who "sets sex appeal to music so sensationally that when she sings, men's hearts do flip-flops."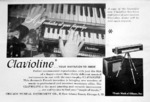 A feature in UK music paper
Melody Maker
reports that the Musicians' Union is calling for a ban on newly created electronic instruments, such as the
Selmer Clavioline
, on the grounds that they will put traditional musicians out of work.
South African newspaper The Star describes rock'n'roll music as sounding like "beating on a bucket lid". Fans of the music are characterised in the article as "hordes of sloppy, aggressive, be-jeaned louts and their girlfriends who cause so much trouble in South Africa."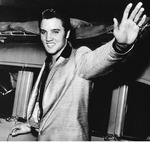 Elvis Presley
shocks his audience by
simulating sex with a stuffed dog called Nipper
when he plays the first of two nights at the
Pan-Pacific Auditorium
, Los Angeles, California, USA. After the show, local police caution Elvis about his on-stage behaviour. The following day, local press run headlines saying Elvis would have to clean up his act, and that night the Los Angeles Vice Squad films his entire concert, to study his performance.
It is reported in the press in the USA that
Jerry Lee Lewis
has come to an agreement with the American Federation Of Musicians, to which he owes $10,000. The agreement will enable him to play in many union-controlled venues from which he had been banned because of his debt.
Noel Stookey (later to become Paul of folk trio
Peter, Paul And Mary
) reads a New York Herald Tribune newspaper story in
The Gaslight Cafe
,
Greenwich Village
, New York City, USA, about a Father's Day boat cruise up the Hudson River to Bear Mountain. The trip had gone awry due to counterfeit tickets and overcrowding. Stookey shows the story to his young acquaintance
Bob Dylan
who had arrived in New York from Minnesota the previous winter. Inspired by the story, Dylan returns the next day with Talkin' Bear Mountain Picnic Disaster Blues, composed in the style of his idol,
Woody Guthrie
.
Read More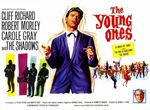 Weekly UK pop newspaper the NME [
New Musical Express
] reports that
Cliff Richard
will tour the world promoting his latest movie.
Duke Ellington
's season at the Golden Key Club, 641 Euclid Ave, Cleveland, Ohio, USA, comes to an end. A local press report later says, "The
Duke Ellington
-Golden Key honeymoon came to an abrupt and not entirely amicable ending over money matters."
The Beatles
touch down
in Darwin, Australia
, then fly on to Sydney where they hold a press conference in the Sheridan Hotel. Meanwhile, in London, UK, their drummer
Ringo Starr
is discharged from University College Hospital and will shortly re-join the group.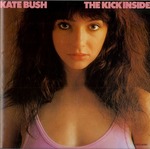 A readers poll in UK pop paper Sounds votes
Kate Bush
the No1 singer of the past year.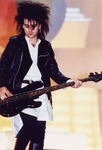 It is reported in the UK music press that bassist Simon Gallup has left
The Cure
.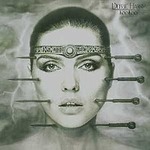 A photo-call for Debbie Harry of
Blondie
is held at The Ritz Hotel, London, England, UK, Europe.
Morrissey
of
The Smiths
holds an indie fanzine press conference at the offices of his record company, Rough Trade, in London, England, UK, Europe, to promote the release of the new album Meat Is Murder.
Read More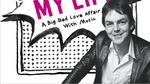 It is announced that
Mark Ellen
is standing down as editor of
Smash Hits
magazine in the UK, and will be replaced by Steve Bush.
China Crisis are featured on the cover of
Smash Hits
magazine in the UK.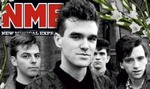 Johnny Marr
, guitarist of UK band
The Smiths
, confirms a recent NME report that the group is in the process of splitting up.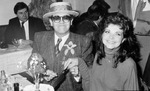 Elton John
issues a press announcement confirming rumours that he and his wife Renate Blauel are to divorce.
Read More
It is reported that the UK's Press Council has told tabloid newspaper The Daily Star to remedy an inaccurate story about
Elton John
spending £4.5m on a house in Palm Beach, Florida, USA.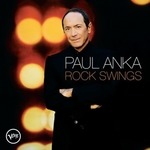 Paul Anka
is photographed while passing through Los Angeles International Airport in Los Angeles, California, USA.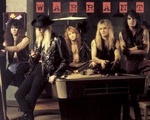 When
Warrant
play at the Astoria, London, England, UK, Europe, Jani Lane's solo acapella version of the Queen song Bohemian Rhapsody is so bad that, according to respected music journalist
Dave Ling
, it "just had to be heard to be believed ... the ultimate act of musical masochism".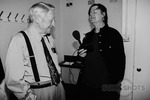 When Scotty Moore and D.J. Fontana play at Ronnie Scott's Club, Birmingham, England, UK, Europe,
Robert Plant
turns up to see the show. After the gig, Scotty is interviewed by Johnny Black for Mojo Magazine, and photographed by Glenn Powell of SonicShots.

Former FBI agent Ted Gunderson tells American tabloid newspaper The Globe that Sonny Bono of
Sonny And Cher
fame did not die in a ski-ing accident. His death, claims Gunderson, was
an assassination ordered by an international drug and weapons ring
which feared that the singer-turned-politician was about to expose their criminal acts.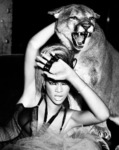 A report from the Pan-Malaysian Islamic party (PAS) declares that
Rihanna
's sexy onstage performance would be an insult to Asian values. As a result, Islamic leaders in Malaysia press ahead with calls to ban
Rihanna
from performing in Kuala Lumpur on 13 February.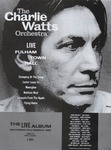 It is reported on Australian music website Undercover News that a source within the
Rolling Stones
' inner-circle has declared that, '
Charlie Watts
has quit the band. He will never tour with the band again'.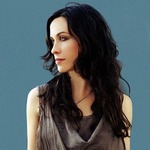 Alanis Morissette
begins her regular weekly
advice column in The Guardian Weekend magazine
in the UK.
Read More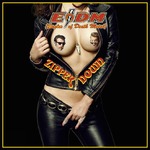 The Eagles Of Death Metal return to The
Bataclan
, Paris, France, Europe,
to complete the gig that was violently disrupted by a terrorist attack
three months earlier. After the show, the band's vocalist-guitarist Jesse Hughes, tells a French tv reporter that
guns should be available to anybody who wants them
.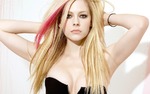 Avril Lavigne
is
seen out partying with girlfriends
at Dan Taneau's restaurant, Hollywood, Los Angeles, California, USA, without wearing her wedding ring. She is married to Chad Kroeger of Nickeback.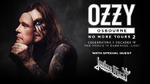 Ozzy Osbourne
announces, during a press conference at his home in Los Angeles, California, USA, that his next tour will be his last. The tour, whimsically titled
No More Tours 2
, is set to last for two years, and will begin in May 2018 with shows in South America.