Random selection from around 760 Facts
Click to filter results
Papparazzi
The Recorder newspaper of Rising Sun, Ohio, USA, reports that, "The large crowds that have thronged W.H. Clark's department store this week have been regaled with delightful music furnished by an
Edison phonograph with horn attachment
. Mr. Clark's enterprise in furnishing such choice entertainment for his customers is to be commended."
The Abilene Daily Reporter carries an advertisement by the Hall Music Company announcing, "Shake hands with Jimmie Rodgers at our store Monday morning from 11 to 11:45. He will personally autograph any of his
Victor Records
purchased from us at this time. You have heard his Records now we invite you to see Jimmie in person."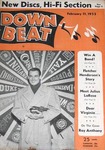 Bandleader
Ray Anthony
appears on the cover of Downbeat magazine in the USA.
In UK pop newspaper the
NME
[New Musical Express], Geoffrey Everitt reviews
Elvis Presley
's
Heartbreak Hotel
with the words "... if you appreciate good singing, I don't suppose you'll manage to hear this all the way through."
Flamboyant US pianist
Liberace
wins '8,000 damages in the High Court, London, against UK newspaper the Daily Mirror, which had published an article implying that he was homosexual.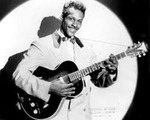 Chess Records
of Chicago, Illinois, USA, releases a statement to the press declaring that
Chuck Berry
has been acquitted of all charges, relating to the transportation of a 14-year-old Indian girl from El Paso, Texas, to St. Louis, Missouri, for immoral purposes.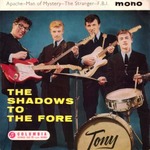 UK rock weekly
New Musical Express
(NME) reveals the reasons why drummer
Tony Meehan
recently quit hit-making group
The Shadows
.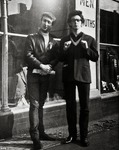 John Lennon
of
The Beatles
places four personal ads in Merseybeat magazine in Liverpool, England, UK, Europe. The four messages read "Happy XMAS - Jurgen.", "Hello from Norman Lennon Vollmer.", "FROLICHE FUSSBODEN - Herr Vollmer." and "GOOD MORNING, Jurgrow, from George." They are taken to be humourous messages to Jurgen Vollmer, the young German who gave the group their famed Beatle-cut hairstyles.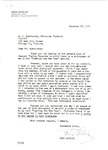 Fred Astaire
writes to A.C. Spectorsky, Editorial Director of Playboy magazine,
stating his objection to a picture of him in the latest edition of the magazine
which shows him toasting the New Year with a glass of champagne in his hand. Astaire had been approached several times by Playboy to pose for such a photograph but declined each time. In the end, Playboy used a still from one of Astaire's movies, The Pleasure Of His Comapny, showing him with a glass in his hand. Astaire's objection, as he makes clear in his letter, is that, "I really do not happen to like champagne."
UK pop weekly newspaper Disc reports that
Alexis Korner
's
Blues Incorporated
is to appear on the BBC radio programme Jazz Club, at The Paris Theatre, London, on July 12. This appearance prevents Korner's band from appearing in their weekly Thursday session at
The Marquee
Club, London, as a result of which, their place will be taken by a new rhythm and blues group,
The Rolling Stones
.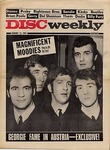 The Moody Blues
appear on the cover of Disc Weekly in the UK.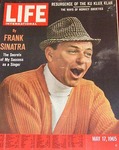 Frank Sinatra
appears on the cover of Life International magazine, alongside the headline "The Secrets Of My Success As A Singer".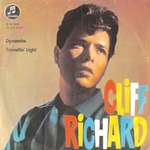 Cliff Richard
admits in the UK press that he buys records by
The Beatles
, but not by The
Rolling Stones
.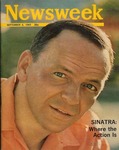 With his 50th birthday imminent,
Frank Sinatra
appears on the cover of the influential Newsweek magazine in the USA.
Read More
British tabloid newspaper The Daily Mirror reports that Liverpudlian pop vocalist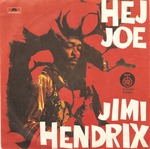 UK pop newspaper Record Mirror reports that, "Never one to let a good thing pass, Chas Chandler has signed and brought to this country a 20 year old Negro called Jim Henrix (
Jimi Hendrix
) who – among other things – plays the guitar with his teeth and is being hailed in some quarters as main contender for the title of 'the next big thing.'"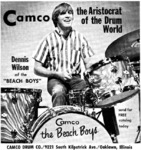 In today's issue of Downbeat, the drummmers' magazine, in the USA, an advert appears in which Dennis Wilson of The
Beach Boys
promotes Camco Drums.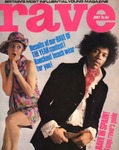 Jimi Hendrix
does a phone interview with Peter Goodman of Beat Instrumental.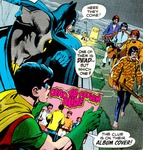 Tim Harper, in the
Drake
University, Iowa, USA, newspaper, the Times-Delphic, writes a feature entitled 'Is
Paul McCartney
Dead' which reports Californian college gossip that
Paul McCartney
of
The Beatles
had died in a car crash in 1966 and was replaced by a lookalike. This is the first published account of what will become known as the 'Paul Is Dead' myth.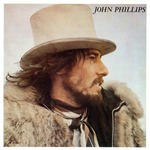 At a press conference in Los Angeles, California, USA, John Phillips, leader of
The Mamas and The Papas
, accuses
Dunhill Records
of defrauding its artists of $60m over a seven year period.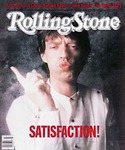 Victor Bokris interviews
Rolling Stones
' vocalist
Mick Jagger
over dinner at William Burroughs' home in The Bowery, New York City, USA. Also in attendance is Andy Warhol.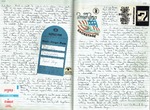 The
Beach Boys
play at Eckeberghallen, Oslo, Norway, Europe. The image with this entry consists of two pages from the diary of Johnny Black who was their press officer at the time.
Bo Diddley
and The Associates are both interviewed by Johnny Black in London, England, UK, Europe.
Read More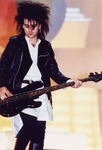 It is reported in UK music weekly
Melody Maker
that Simon Gallup, former bassist with
The Cure
, has joined forces with
The Cure
's former Keyboardist, Matthieu Hartley, in a new band called Cry.
UK tabloid newspaper the Daily Star reports that the proposed joint-tour of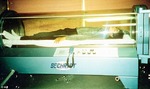 UK tabloid newspaper The Sun publishes a picture on its front cover purporting to show
Michael Jackson
in the £85,000 hyperbaric oxygen-enriched bed which he reportedly believes will help him live to be 150.
Pepsi Cola
hold a press conference to announce that they have signed up
Michael Jackson
to appear in a string of their tv commercials for a fee of $10m.
A young girl suffering from memory loss is prevented from committing suicide by jumping from the Severn Bridge, Bristol, England, UK, Europe. A newspaper report of the incident will provoke Fish of UK prog-rock band
Marillion
to write the songs which will be released as the album Brave.
Michael Jackson
issues a press statement in which he looks forward to his forthcoming show in Tunisia, declaring, "I am particularly delighted that this concert will be in Tunisia, a peaceful and tolerant nation which cares equally for men, women and children."
Associated Press reports that an accountant for
Andy Summers
, former guitarist of
The Police
, has pleaded guilty to forging the musician's signature on two checks for $25,000, and now faces a possible thirty years in jail.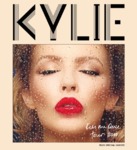 Kylie Minogue
tells the Sun Herald newspaper in Melbourne, Australia,
Oceania
, that she is considering a move away from pop into a jazzier direction.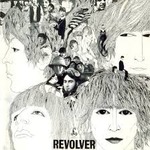 The album Revolver by
The Beatles
is chosen as the
top rock album of all time by The Vatican's official newspaper
, L'Osservatore Romano, in Rome, Italy, Europe. The full Vatican Top Ten is :
The Beatles
: Revolver
David Crosby
: If I Could Only Remember My Name
Pink Floyd
: Dark Side Of The Moon
Fleetwood Mac
: Rumours
Donald Fagen: The Nightfly
Michael Jackson
: Thriller
Paul Simon
: Graceland
U2
: Achtung Baby
Oasis
: (What's the Story) Morning Glory?
Carlos
Santana
: Supernatural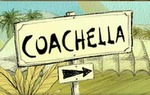 Actor Alexander Skarsgard is restrained by police at the
Coachella Music and Arts Festival
in Indio, California, USA, after he threatens paparazzi who are continuously taking pictures of him and his female companion Kate Bosworth.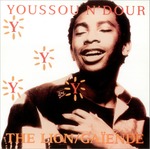 With a press conference at his Thiossane nightclub in Dakar, internationally successful Senegalese musician
Youssou N'Dour
launches a partnership
with opposition politician Mansour Sy Djamil, which prompts speculation that he may be planning to run for the presidency of Senegal.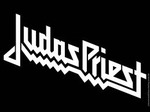 Judas Priest
hold a press conference at the Renaissance Hotel in Hollywood, Los Angeles, California, USA, to announce details of their
forthcoming farewell tour
.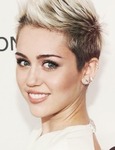 Miley Cyrus
goes sky diving
at Perris Valley Skydiving in Los Angeles, California, USA, as part of an interview for the front cover of Rolling Stone magazine with interviewer Josh Eells.