Random selection from around 910 Facts
Click to filter results
Papparazzi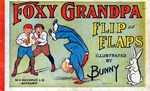 The musical comedy
Foxy Grandpa
, based on a popular newspaper cartoon strip, is playing at Haverley's 14th Street Theatre,
Broadway
, New York City, USA, during a run of 125 performances.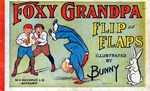 The musical comedy
Foxy Grandpa
, based on a popular newspaper cartoon strip, plays at Haverley's 14th Street Theatre,
Broadway
, New York City, USA, during a run of 125 performances.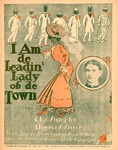 Sheet music for the song I Am De Leadin' Lady Ob De Town, as sung by Morris S. Silver, is published as a free supplement with today's edition of the New York American And Journal.
Geronimo
is photographed at the wheel of a luxury roadster during a press show at a ranch located southwest of Ponca City, Oklahoma, USA. In 1972, the image will inspire singer-songwriter
Michael Martin Murphey
to write
Geronimo's Cadillac
, because, "the two images together, Geronimo and a Cadillac, just struck me as a song title. It was every irony I could ever think of about our culture in two words. Their attempt to make of him what we would define as a civilized person. That was the reason they put him in a Cadillac in the first place. He was actually in jail at the time." (For the record, the vehicle in the photograph was a Locomobile, not a Cadillac). An entirely different song with the name
Geronimo's Cadillac
(1986) will be recorded by German rock duo
Modern Talking
.
Apache Indian chief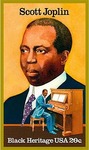 Scott Joplin
announces in The Indianapolis Freeman newspaper that he has composed music for a vaudeville show, Syncopated Jamboree, set to open soon in New York City, USA, but the project never appears.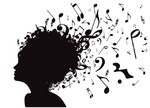 A report in The Optimist newspaper
of Abilene, Texas, USA, states that a survey conducted among girls at Zellner Hall (a local Christian educational establishment) has revealed that "the girls in love prefer the popular tenor
Gene Austin
", whereas girls with romantic woes prefer Art Gillham - The Whispering Pianist. The girls' favourite crooner is
Nick Lucas
and their favourite bandleader is
Ted Lewis
. The feature also reports that "Nearly every afternoon and night, one or more of the sixteen portables in the hall can be heard grinding out the popular tunes of the day."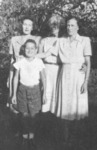 Three-year-old
Buddy Holly
attends the birthday party of a four-year-old neighbour girl, Marla Kay Fortenberry, at 1512 18th Street, Lubbock, Texas, USA. A local newspaper report of the event states that young buddy sang a song during the party.
Academic Professor Carl Sauer, founder of the New South Wales Junior Orchestra And Choir, is reported in Australia's Barrier Miner newspaper as stating that
jazz and swing music are on the way out
. "These kinds of music certainly are not taking Sydeney's youth away from serous musical work." Professor Sauer's opinion is said to be based on sales figures given to him by music warehouses.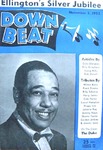 Jazz magazine Downbeat in the USA publishes a special edition devoted to the Silver Jubilee of
Duke Ellington
, featuring tributes from
Cole Porter
,
Frank Sinatra
,
Harry James
,
Billy Eckstine
,
Johnnie Ray
,
Sammy Kaye
,
Peggy Lee
, Gordon Jenkins and more.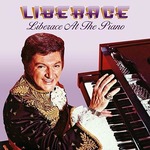 Flamboyant American pianist
Liberace
wins £8,000 damages in the High Court, London, England, UK, Europe, against UK newspaper the Daily Mirror, which had published an article implying that he was homosexual.
The UK's official singles chart is now the Top Fifty published by music trade newspaper
Record Retailer
.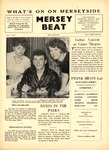 The Beatles
' college friend
Bill Harry
publishes the first edition of a new Liverpool, England, UK, Europe, pop newspaper,
Mersey Beat
, with a front cover story featuring
Gene Vincent
.
Read More
UK weekly pop newspaper the NME [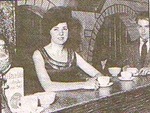 Today's edition of Mersey Beat pop music newspaper in Liverpool, England, UK, Europe, includes a feature about girl singers, which highly recommends young local vocalist
Cilla Black
, and tips her for stardom.
Read More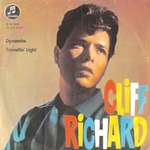 Cliff Richard
admits in the UK press that he buys records by
The Beatles
, but not by The
Rolling Stones
.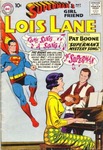 The Vatican's weekly magazine, published in Rome, Italy, Europe, compliments American MOR pop crooner
Pat Boone
on the dignity of his private life, and adds, "It even pleased us, the way you sing. No shouting, no facial gestures, no contortions…"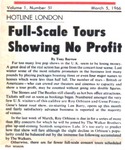 A feature by Tony Barrow in US magazine KRLA Beat reports that major tours in the UK are "showing no profit".
During his first Australian tour,
Bob Dylan
holds a press conference in Adelaide, SA.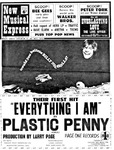 The front cover of today's edition of UK music weekly NME is dominated by an advert for the new single Everything I Am by
Plastic Penny
. The paper also features interviews with The
Bee Gees
, The
Walker Brothers
and Peter Tork of
The Monkees
.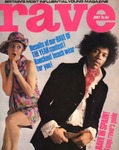 Jimi Hendrix
does a phone interview with Peter Goodman of Beat Instrumental.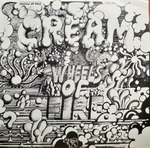 Rolling Stone magazine runs a feature which is heavily critical of UK power-trio Cream, describing
Eric Clapton
as "the master of the blues cliché" and, unwittingly, contributing to the demise of the band.
Read More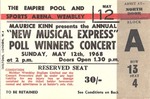 The
Rolling Stones
,
Dusty Springfield
,
Scott Walker
,
Cliff Richard
,
Status Quo
,
The Association
,
Love Affair
, Don Partridge,
Amen Corner
,
The Herd
,
The Move
,
The Tremeloes
, and Dave Dee, Dozy, Beaky, Mick And Tich play at the NME Poll Winner's Concert, Empire Pool, Wembley, London, England, UK, Europe.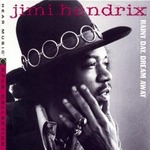 At the office of ANIM management in London, England, UK, Europe,
Jimi Hendrix
is interviewed by Alan Walsh of
Melody Maker
.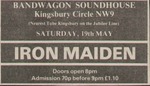 A feature by Geoff Barton in weekly UK rock newspaper Sounds
sparks
an interest in a genre which is becoming known by the somewhat clumsy name of The New Wave Of British Heavy Metal (NWOBHM).
Read More
Billy Joel
appears on the cover of the influential People magazine in the USA, alongside the headline,
Billy Joel
Rocks Cuba.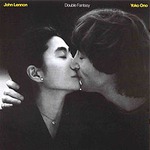 In New York City, USA,
John Lennon
finishes recording his comeback album,
Double Fantasy
, and agrees to a series of interviews with David Sheff of
Playboy
.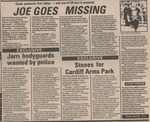 UK music weekly the NME (New Musical Express) reports that
Joe Strummer
of
The Clash
has gone missing and, as a result, the first two dates of their imminent tour have been cancelled.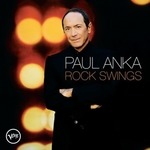 Paul Anka
is photographed while passing through Los Angeles International Airport in Los Angeles, California, USA.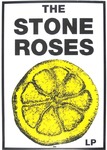 It is reported in the UK press that The
Stone Roses
have parted company with Silvertone Records.
Boy band
Shinee
hold a press conference before playing the second of two shows at Olympic Park Stadium, Seoul, South Korea.
Ronnie Wood
, guitarist of
The Rolling Stones
hosts the press launch of A Major Retrospective Of 50 Years Of Rock and Roll at the Symbolic London pop-up showroom, Bruton Street, London, UK. The exhibition features paintings by Wood and artefacts from the history of The
Rolling Stones
.
British national tabloid newspaper The Sun runs the headline "Ramadan A Ding Dong" after tv station Channel 4 broadcasts a controversial Muslim call to prayer. The headline is a reference to the 1961 hit single
Rama Lama Ding Dong
by
The Edsels
.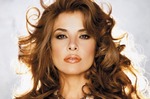 Gloria Trevi
attends "The Love" World Tour press conference in Mexico City, Mexico, North America.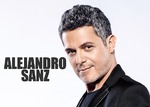 Spanish singer-songwriter
Alejandro Sanz
holds a press conference at The Presidente Intercontinental Hotel, Mexico City, Mexico, North America.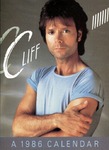 Sir
Cliff Richard
attends the High Court in London, England, UK, Europe, for the start of a court case in which he is
suing the BBC over coverage of a police raid
at his apartment in Sunningdale, Berkshire, in August 2014 following an allegation of sexual assault, said to have taken place in 1985.