Random selection from around 830 Facts
Click to filter results
Papparazzi
New Zealand newspaper The Star reports on the increasing popularity of banjo music in Christchurch, particularly commending
The Christchurch Banjo Band
.
Wing Lee's Rag-Time Clock, written and composed by Al Trahern, is given away with the music supplement of Hearst's Chicago American newspaper.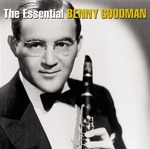 A feature in the California Eagle newspaper, headlined Leaders Protest Dance Hall Ban, reports that the Los Angeles Police Department has refused to issue a Mexican American social organization called La Fiesta Club a permit to host a concert featuring the
Benny Goodman
Orchestra at LA's Shrine Auditorium, because the police, along with conservative Los Angeles City Council members, are afraid that whites, blacks, Mexicans, and Filipinos might be allowed to dance together.
Billboard
publishes a Disc Jockey Popularity Chart in which deejays chose their favourite artists.
Frank Sinatra
and
Doris Day
come tops, with
Elvis Presley
showing up at No8 in the 'Most Promising Country And Western Artist' category.
In the USA, trade magazine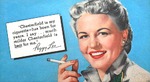 In an interview published in the New York Daily News,
Peggy Lee
declares that, "Rock'n'roll is fading; the ballads, fine jazz, the melodious standards - which have never died - are being played and sung more and more."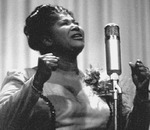 Mahalia Jackson
headlines
The National
Press Club's Black Tie Ball in Washington DC, USA. Also on the bill are
Sammy Kaye
's Swing And Sway Band and torch singer Elvira Rios.
Duke Ellington
's season at the Golden Key Club, 641 Euclid Ave, Cleveland, Ohio, USA, comes to an end. A local press report later says, "The
Duke Ellington
-Golden Key honeymoon came to an abrupt and not entirely amicable ending over money matters."
On arrival in Washington, DC, for their first live concert in the USA,
The Beatles
give a brief press conference.
Read More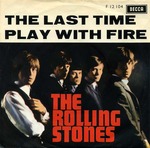 The
Rolling Stones
have a day of media interviews, including Danish tv, in Copenhagen, Denmark, Europe.
The Chicago Tribune reports that attitudes to Western-style popular music are changing in East Germany, Europe. After decades of resisting Western influences, there are now over twenty guitar-based rock'n'roll bands in the Leipzig area, and the newspaper Neues Deutschland has recently declared, "dance music cannot be divided into imperialist and socialist but only into waltzes, tangos, twists etc, and into such categories asbig beat, old time jazz and the like."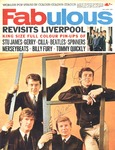 Fabulous magazine runs a special edition dedicated to Liverpool music, featuring
The Searchers
on the front cover and features about
The Beatles
,
The Mojos
,
Gerry And
The Pacemakers
,
Cilla Black
,
Billy Fury
,
The Merseybeats
, The Spinners and
Tommy Quickly
.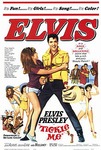 A
feature headlined 'Presley As Top Money Star'
in Variety magazine in the USA estimates
Elvis Presley
's income from motion pictures this year at $2.7m, easily surpassing the earnings of such established Hollywood heavyweights as Cary Grant, Elizabeth Taylor and Audrey Hepburn.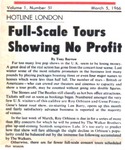 A feature by Tony Barrow in US magazine KRLA Beat reports that major tours in the UK are "showing no profit".
Bob Dylan
holds a press conference in the King's Cross Hotel, Sydney, New South Wales, on the eve of his first tour of Australia.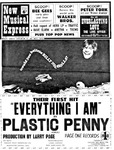 The front cover of today's edition of UK music weekly NME is dominated by an advert for the new single Everything I Am by
Plastic Penny
. The paper also features interviews with The
Bee Gees
, The
Walker Brothers
and Peter Tork of
The Monkees
.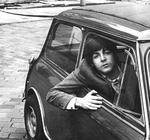 After being doorstepped by Leicester Student Arts Festival Organiser John Eades,
Paul McCartney
of
The Beatles
attends a press conference in London, England, UK, Europe, at which the students protest against the lack of backing from Leicester City Council for their event.
Read More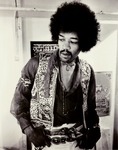 A feature in the New York Times refers to
Jimi Hendrix
as 'the black Elvis.'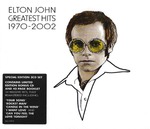 An advert in NME declares
Elton John
to be 1968's greatest new talent.
Tetragrammaton Records in the USA begins a major press advertising campaign for the LP You Can't Beat People Up And Have
Them
Say I Love You by stand-up comedian
Murray Roman
. The reason for the campaign is that the LP's controversial subject matter, frankly covering sex and drugs, will preclude it from receiving any radio or tv exposure.
Bo Diddley
and The Associates are both interviewed by Johnny Black in London, England, UK, Europe.
Read More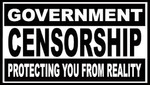 During a crackdown an jazz musicians in Prague, Czechoslovakia, Europe, jazz journalist Vlasimil Marek is arrested on a charge of "damaging the interests of the Republic abroad."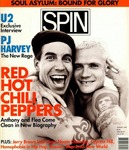 America's Spin magazine, set up two years earlier by Penthouse boss Bob Guccione, as a rival to Rolling Stone, ceases publication, having been hit by bans in major retail outlets related to the publication's 'explicit sexual content'.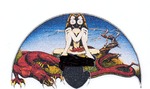 Virgin Records
is reported to be furious that its name has been linked in the press with a Mafia
payola
scandal in America.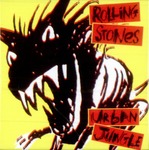 The
Rolling Stones
announce their upcoming Urban Jungle tour with a press conference at The Tabernacle, Powis Street, London, UK, which is broadcast live on MTV.