Random selection from around 1,200 Facts
Click to filter results
Papparazzi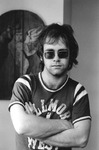 A+R man Ray Williams of Liberty Records places an advert in weekly UK music paper the New Musical Express, reading, "Liberty wants talent. Artists/composers/singers/musicians to form a new group." Among those who respond will be aspiring singer/songwriter/pianist Reg Dwight, laster to find global success as
Elton John
.
Read More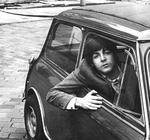 After being doorstepped by Leicester Student Arts Festival Organiser John Eades,
Paul McCartney
of
The Beatles
attends a press conference in London, England, UK, Europe, at which the students protest against the lack of backing from Leicester City Council for their event.
Read More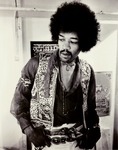 A feature in the New York Times refers to
Jimi Hendrix
as 'the black Elvis.'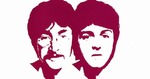 In the St Regis Hotel, New York City, USA,
John Lennon
and
Paul McCartney
of
The Beatles
give interviews to American media.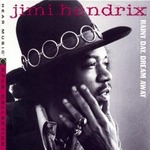 At the office of ANIM management in London, England, UK, Europe,
Jimi Hendrix
is interviewed by Alan Walsh of
Melody Maker
.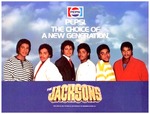 The Jacksons hold a press conference at Tavern On The Green, Central Park, New York City, USA, to announce their upcoming Victory Tour, sponsored by Pepsi.
Read More
Morrissey
of
The Smiths
holds an indie fanzine press conference at the offices of his record company, Rough Trade, in London, England, UK, Europe, to promote the release of the new album Meat Is Murder.
Read More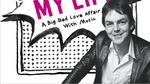 It is announced that
Mark Ellen
is standing down as editor of
Smash Hits
magazine in the UK, and will be replaced by Steve Bush.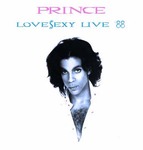 Prince plays the fifth of seven non-consecutive nights at Wembley Arena, London, England, UK, Europe, on his Lovesexy tour. UK pop paper Record Mirror hails it as "the greatest show on Earth."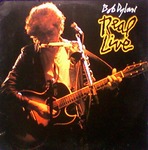 Bob Dylan
starts the new decade with a small club date at Toads, New Haven, Connecticut, USA. He plays a four hour long set.
Read More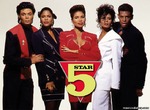 The front page of tabloid newspaper The Sun reveals that teen pop sensations
5 Star
have been evicted from their £2.5m Sunningdale, UK, mansion for not paying their mortgage.
Read More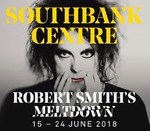 In an
interview in The Times
, Robert Smith of
The Cure
expresses his disagreement with
Radiohead
's strategy of allowing fans to decide how much to pay for their album In Rainbows. "The
Radiohead
experiment of paying what you want - I disagreed violently with that," he says. "You can't allow other people to put a price on what you do, otherwise you don't consider what you do to have any value at all, and that's nonsense. If I put a value on my music and no one's prepared to pay that, then more fool me, but the idea that the value is created by the consumer is an idiot plan. It can't work."
Readers of St Louis, Missouri, USA, newspaper the Riverfront Times choose singer
Erin Bode
as the Best Jazz Artist in the weekly newspaper's
2008 Music Awards
.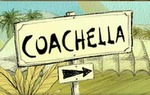 Actor Alexander Skarsgard is restrained by police at the
Coachella Music and Arts Festival
in Indio, California, USA, after he threatens paparazzi who are continuously taking pictures of him and his female companion Kate Bosworth.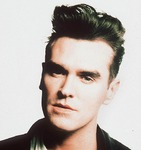 During an interview with poet
Simon Armitage in UK newspaper The Guardian
,
Morrissey
describes the Chinese as "a sub-species", thus
provoking a row about his attitudes to other races
.
Morrissey
has been accused of racism several times in his career.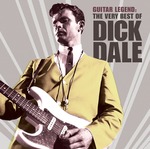 Surf guitar pioneer
Dick Dale
plays at The Press Club, Sacramento, California, USA.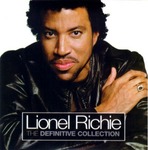 As he leaves the Madeo restaurant in Los Angeles, California, USA,
Lionel Richie
denies (to a TMZ reporter) rumours that he is
secretly the father of Khloe Kardashian.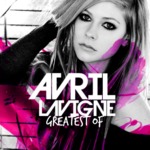 Avril Lavigne
announces on Instagram that she and her husband Chad Kroeger of
Nickelback
are
splitting up after two years together
.
apologises publicly for having recently criticized
Lady Gaga
's Academy Awards mention for collaborating with Diane Warren on the song Til It Happens to You. Perry had claimed to have it on good authority that Gaga simply performed the song, and did not deserve a writing credit. However, after Diane Warren confirmed Gaga's involvement, Perry decided to retract her comment.
Singer/songwriter Linda Perry, formerly of 4 Non Blondes,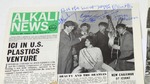 A 1963 copy of newspaper Alkali News with autographs of all four of
The Beatles
, three of which were actually forged by
John Lennon
,
sells at auction in the UK for £2,000
.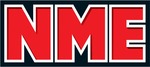 After 66 years as a leading music newspaper, the NME (New Musical Express) publishes its
last print edition
, although it will continue online.