Random selection from around 3,000 Facts
Click to filter results
Organ
The Trimdon Colliery Disaster
in Trimdon Grange, County Durham, England, UK, Europe. The incident will inspire a popular folk song, Trimdon Grange Explosion, which will be recorded by, among others, Alan Price (1969), Martin Carthy (1974), The Mekons (1987) and
The Unthanks
(2012).
Seventy-four people die in an explosion which will come to be known as
Country music songwriter Tommy Brasfield is born in Jasper, Alabama, USA. His best-known songs include Angel In Your Arms, There's No Gettin' Over Me, Holding Her and Loving You and Once In A Blue Moon.
Johnny Cash
and The Tennessee Two release a new single, I Just Thought You'd Like To Know / It's Just About Time, on
Sun Records
in the USA.
The Granada
, Maidstone, England, UK, Europe. Featured artists include
Billy Fury
,
Eden Kane
,
Joe Brown
, Tommy Bruce,
The Allisons
, The Viscounts,
The Karl Denver Trio
,
Peter Jay
And The Jaywalkers, Terry Hale and newcomer
Georgie Fame
.
Impresario Larry Parnes' package tour, Star Spangled Nights, plays at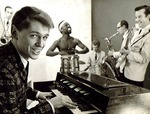 Georgie Fame
And The Blue Flames play at The Town Hall, Worthing, UK.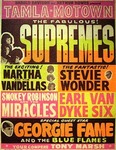 The
Motown
package tour featuring
The Supremes
,
Stevie Wonder
,
The Miracles
and
Martha And The Vandellas
, plus UK band
Georgie Fame
And The Blue Flames
plays at The Odeon, Birmingham, UK.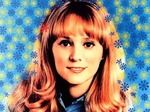 The Bash! Pop Music Special
, a ninety minute tv show featuring
Jackie De Shannon
, Lori Parker, Frankie Randell, Eddie Cano, Nino Tempo And April Stevens,
Cannibal And The Headhunters
, Freddie Cannon and Rick And The Ravens, is broadcast on KCOP-TV Channel 13, Hollywood, Los Angeles, California, USA. Ray Manzarek, keyboardist of Rick And The Ravens, will find greater success when he becomes a co-founder of
The Doors
.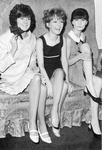 Cilla Black
,
Sandie Shaw
,
Petula Clark
,
The Searchers
,
Georgie Fame
and others attend a Variety Club luncheon at
The Dorchester Hotel
, London, England, UK.

Rick and The Ravens, a group including Ray Manzarek, later to play for
The Doors
, plays the first of two weekend shows at Turkey Joint West, Santa Monica, California, USA.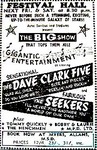 The
Dave Clark Five
play at Centennial Hall, Adelaide, Australia,
Oceania
.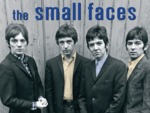 In his
Carnaby Street
, London, England, UK, offices, rock manager
Don Arden
offers The
Small Faces
a management contract, giving
them
the option of a weekly wage or a percentage of profits.
Read More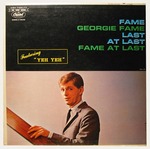 Georgie Fame
And The Blue Flames play at The Winter Gardens, Banbury, England, UK.
Jim Morrison of
The Doors
is arrested and charged with public drunkenness, after harassing a security guard at an adult movie theatre in Las Vegas, Nevada, USA.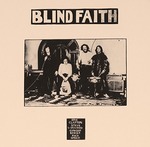 The British supergroup
Blind Faith
releases its first and last album -
Blind Faith
, in the USA. The group includes
Eric Clapton
on guitar and
Steve Winwood
on keyboards.
Deep Purple
begin a week-long tour of Scandinavia at The Que Club, Gothenburg, Sweden, Europe.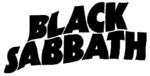 Black Sabbath
play at Henry's Blues House, Birmingham, UK, as support to Climax Chicago, Duster Bennett and
Graham Bond
.
Shorty featuring
Georgie Fame
, The Jerry Hahn Brotherhood and Fourth Way play the last of three nights at The Family Dog, San Francisco, California, USA.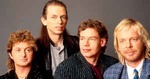 Anderson, Bruford, Wakeman, and Howe (known to their fans as Yes) play at the Civic Center, Hartford, Connecticut, USA.
Jazz pianist Nat Pierce, best known for his work in the
Woody Herman Herd
, dies in Los Angeles, California, USA, of complications from a bleeding ulcer, aged 66.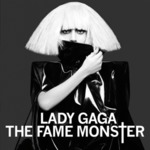 When
Lady Gaga
plays in Central Park, New York City, USA, for the tv show Good Morning America, she arrives dramatically on stage by zip-line.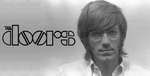 Ray Manzarek
, keyboardist and founding member of
The Doors
,
dies aged 74
, at The RoMed Clinic in Rosenheim, Germany, Europe, after a lengthy battle with bile duct cancer.
James Younger
releases his debut album, Feelin' American, on Light Organ Records in the UK.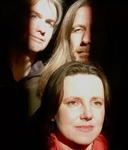 Lightgarden
play at The Town Hall, Trowbridge, Wiltshire, England, UK, Europe.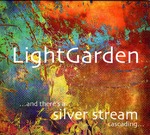 Lightgarden
launch their new LP, ...and there's a Silver Stream Cascading..., with a gig at The Bell Inn, Bath, England, UK, Europe.