Random selection from around 220 Facts
Click to filter results
Nirvana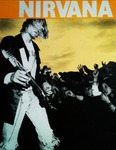 Kurt Cobain
, future leader of Nirvana, gets his first guitar.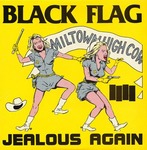 Selling his record collection to raise $12 for a ticket,
Kurt Cobain
[later to form Nirvana] goes with Buzz Osborne and Matt Lukin of
The Melvins
to see
Black Flag
at The Mountaineer Club, Seattle, Washington, USA.
Read More
Kurt Cobain
, later to lead Nirvana, sends a tape of demos he had recorded the previous day to a number of record labels in the USA. None of
them
will even reply.
Read More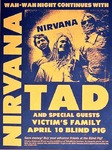 Nirvana and Tad play at the School of Oriental and African Studies, London, England, UK, Europe.
Read More

Nirvana play
at The Milestone
, Charlotte, North Carolina, USA.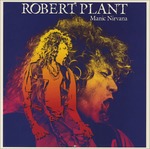 Manic Nirvana by
Robert Plant
is certified as a platinum album in Canada.
Off The Deep End
in the USA. The album cover is a parody of the underwater baby shot on the cover of Nirvana's Nevermind, with Yankovic pursuing a doughnut replacing the baby pursuing a dollar bill.
Comedy rocker Weird Al Yankovic begins recording tracks for his album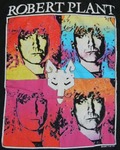 On his Manic Nirvana tour,
Robert Plant
plays the second of two nights at Great Woods Amphitheatre, Mansfield, Massachusetts, USA.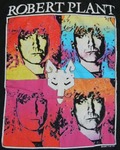 On his Manic Nirvana tour,
Robert Plant
plays at at The Omni, Atlanta, Georgia, USA.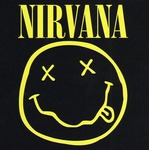 Dale Crover takes over on drums with Nirvana for a very short tour until the band finds a permanent replacement drummer in the wake of Chad Channing's departure. On this day, Nirvana earn $300 playing as support to
Sonic Youth
at Calamity Jayne's, Las Vegas, Nevada, USA.
Read More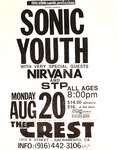 Sonic Youth
, supported by
Nirvana
and STP play at The Crest Theater, Sacramento, California, USA.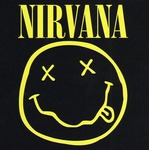 Dave Grohl
lands at Sea-Tac Airport, in Seattle, Washington, USA, where he is to
audition as the drummer for grunge-rock pioneers Nirvana
. He stays with
Kurt Cobain
in his 'Hellhole' apartment in Olympia, and a few days later he gets the job.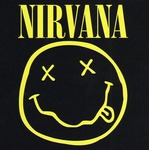 At the Dutchman rehearsal room, Seattle, Washington, USA,
Dave Grohl
auditions to become the new drummer in
Nirvana
. Later in the day, while playing an acoustic solo spot on KAOS radio,
Kurt Cobain
announces that Grohl is the band's new drummer.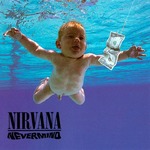 The cover photograph for the Nirvana album Nervermind is
shot by photographer Michael Lavine
at Jay Aaron Studios in Los Angeles, California, USA.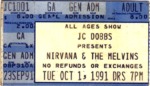 Nirvana play
at JC Dobbs
, Philadelphia, Pennsylvania, USA, with
The Melvins
.
Nirvana play at the Maritime History Museum Park, Stockholm, Sweden, Europe.
Read More
When police arrest repeat offender criminal
Richard Allen Davis
on the Coyote Valley Indian Reservation near Ukiah, California, USA, for parole violation, he is subsequently identified as the kidnapper and killer of 12-year-old
Polly Klaas
of Petaluma, California, USA. The song Polly, by Nirvana, is not about Polly Klaas but the 1994 song Kidnapped by
Arcade
is.
Veteran British pop star
Cliff Richard
goes to Buckingham Palace, London, to collect a knighthood. On the same day, Hole singer Courtney Love and former Nirvana members
Dave Grohl
and
Krist Novoselic
are sued by a German promoter over Nirvana's failure to perform concerts after
Kurt Cobain
's suicide in April of the previous year.