Random selection from around 1,300 Facts
Click to filter results
New Orleans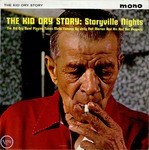 During a violent confrontation between jazz trombonist/trumpeter
Kid Ory
and Charles Montrell, in Economy Hall, New Orleans, Louisiana, USA, Ory draws out a .38 Hopkins And Allen revolver and shoots Montrell in the head, killing him. It is reported that the killing was occasioned by Montrell having stepped on Ory's toes earlier in the evening.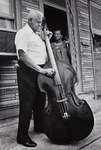 August Lanoix
is born in the garden district of New Orleans, Louisiana, USA. He will become proficient in violin, trombone and string bass and, starting in 1919, will play in numerous bands including The Kid Clayton Jazz Band, Peter Bocage's Creole Serenaders, The Oriental Serenaders, The Martin Gabriel National Jazz Band, The Black Diamond Orchestra and The Preservation Hall Jazz Band.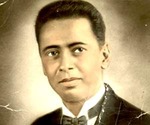 Jazz trumpeter
Buddy Bolden
, increasingly paranoid from his addiction to alcohol, sets off to play in the Labor Day annual parade in New Orleans, Louisiana, USA, but walks away from the parade and returns home. He will never play his trumpet in public again.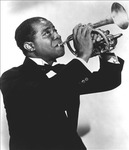 At the age of twelve,
Louis Armstrong
is arrested for disturbing the peace by firing off a pistol while busking on the corner of Rampart and Perdido in New Orleans, Louisiana, USA. He will spend several months in the Colored Waif's Home where he will become leader of the prison's marching band.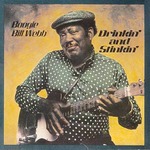 William Webb is born in Jackson, Mississippi, USA. He will find some success as blues and R'n'B guitarist, singer and songwriter
Boogie Bill Webb
.
Blind Willie Johnson records You'll Need Somebody On Your Bond, God Moves On The Water and other tracks for
Columbia Records
in New Orleans, Louisiana, USA.
Louis Armstrong
, backed by Luis Russell And His Band, plays for 1,400 people at a midnight dance in the New Albert Auditorium, Baltimore, Maryland, USA.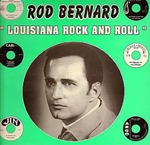 Rod Bernard
is born in Opelousas, Louisiana, USA. He will find success as a pioneering swamp-pop singer, scoring hits including This Should Go On Forever, Colinda, One More Chance and Pardon Mr. Gordon.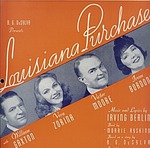 The
Irving Berlin
musical
Louisiana Purchase
is presented at The Imperial Theatre,
Broadway
, New York City, USA, during a run of 444 performances.
The Illinois Central Railroad introduces the City of New Orleans train on the 934 miles (1,503 km) line between Chicago, Illinois, USA, and New Orleans, Louisiana. Inspired by the train,
It is reported that jazz giants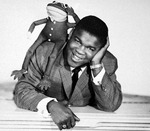 Clarence 'Frogman' Henry
appears on tv pop show
American Bandstand
at WFIL-studios, Philadelphia, Pennsylvania, USA.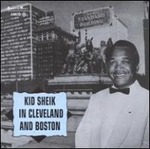 When
Kid Sheik
's Storyville Ramblers play in The Empress Room at the Tudor Arms Hotel, Cleveland, Ohio, USA, the concert is recorded and tracks will appear on the album
Kid Sheik
in Cleveland and Boston.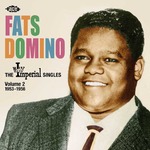 Fats Domino
plays at a rodeo performed by the inmates at Texas State Prison, Huntsville, Texas, USA.
Bob Luman
records Louisiana Man, Rocks Of Reno, Red River Rose and Belonging To You in RCA Victor Studio, 1611 Hakwins Street,
Nashville, Tennessee
, USA.
Jazz bandleader
Jack Teagarden
dies aged 58 in New Orleans, Lousiana, USA.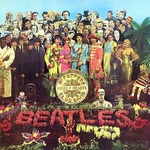 Sgt. Pepper's Lonely Hearts Club Band
by
The Beatles
reaches No1 on the
Billboard
Albums chart in the USA. This album includes the song Lucy In The Sky With Diamonds, whose title will be misheard by
John Fred
Gourrier as Lucy In Disguise With Diamonds, which will inspire him him to write the song
Judy In Disguise With Glasses
- a major hit single later in the year for
John Fred
And The Playboy Band.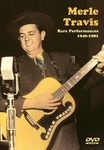 Merle Travis
, with Kelso Herston as producer, records Cuddle Up A Little Closer, Way Down Yonder In New Orleans and Lazy River, in Columbia Recording Studio, 804 16th Avenue South,
Nashville, Tennessee
, USA.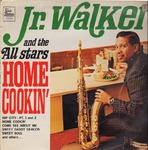 Jr. Walker
And The All Stars play at The Royal Orleans Hotel, New Orleans, Louisiana, USA.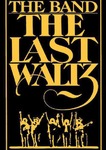 In the early hours of the morning, the final concert by
The Band
, comes to an end at
Winterland Ballroom
in San Francisco, California, USA. Guest performers at the show have included
Bob Dylan
,
Paul Butterfield
,
Eric Clapton
,
Neil Diamond
,
Emmylou Harris
,
Ronnie Hawkins
,
Dr. John
,
Joni Mitchell
,
Van Morrison
,
Ringo Starr
,
Muddy Waters
,
Ronnie Wood
, Bobby Charles and
Neil Young
. The entire event is filmed by
Martin Scorsese
and will be released as the movie
The Last Waltz
, in cinemas worldwide.
Paul Young plays at the Saenger Arts Center, New Orleans, Louisiana, USA, supported by Nik Kershaw.
On his first All Starr Band tour,
Ringo Starr
plays the second of two nights at The Garden State Arts Center, Holmdel, New Jersey, USA. The band includes
Billy Preston
,
Dr. John
,
Joe Walsh
, Levon Helm, Jim Keltner, Nils Lofgren, Clarence Clemons and Rick Danko.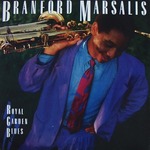 Saxophonist
Branford Marsalis
plays at Sydney Opera House, Sydney, Australia,
Oceania
.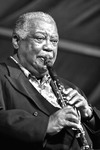 Jazz clarinettist
Alvin Batiste
dies in New Orleans, Louisiana, USA. In a long career, he was revered as a sideman with
Ray Charles
,
Cannonball Adderley
and others.
Influential rocker
Alex Chilton
, famed for his work with
The Box Tops
and
Big Star
,
dies of a heart attack
in New Orleans, Louisiana, USA, aged 59. Affected by the news of Chilton's death, Maura Kennedy of The Kennedys will be inspired to write
Big Star
Song for their 2012 album Closer Than You Know. The earlier song, Alex Chilton, by The Replacements is also, it hardly needs saying, about Chilton.
Read More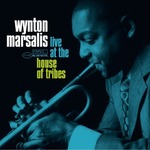 During a five-date UK tour, The
Jazz at Lincoln Center Orchestra
, under the direction of
Wynton Marsalis
, plays at
Symphony Hall
, Birmingham, England.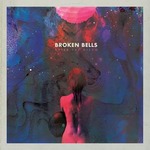 Broken Bells
play at The Civic Theatre, New Orleans, Louisiana, USA.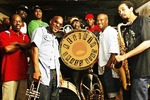 The
Rebirth Brass Band
plays at The Great American Music Hall, San Francisco, California, USA.