Random selection from around 1,400 Facts
Click to filter results
Mississippi
Walter Vincson
[also known as Walter Vinson, Walter Vincent and Walter Jacobs] is born in Bolton, Mississippi, USA. He is best-remembered as guitarist of the black country-blues string band
The Mississippi Sheiks
.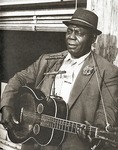 Delta blues singer, guitarist and harmonica player
J.D. Short
is born in Port Gibson, Mississippi, USA.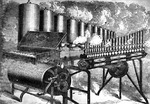 Inventor Joshua C. Stoddard dies in Springfield, Massachusetts, USA. He was the inventor of the steam calliope or steam piano, used on Mississippi steamerboats. He also founded The American Steam Piano Company. His first instrument, consisting of a steam boiler, a set of valves, and fifteen graded steam whistles played from a pinned cylinder, reportedly could be heard for a range of five miles. Worcester City Council banned him from playing it within the city limits because it was so loud.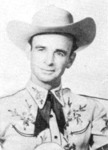 Hillbilly and honky-tonk singer, bandleader and recording artist
Jimmy Swan
is born in Birmingham, Alabama, USA.
Freddy Bienstock is born in Vienna, Austria. He will become one of the world's most powerful music publishers, working closely with
Elvis Presley
and many others.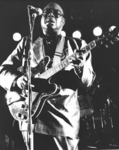 Jay Arthur Lane is born in Ruleville, Mississippi, USA. As
Jimmy Rogers
he will play with The
Muddy Waters
Band, and record for
Chess Records
in his own right.
Read More
Tommy Johnson
records Cool Drink Of Water Blues and Big Road Blues at Memphis Auditorium, Memphis, Tennessee, USA. Big Road Blues will inspire Chicago bluesman
Floyd Jones
to record Dark Road (aka On The Road Again) in 1951. This will, in turn, inspire
Canned Heat
to record their 1967 song,
On The Road Again
, which is almost identical apart from a couple of new lyric lines and the addition of an Eastern instrument called a tamboura to give the song a psychedelic feel.
Guiraist and singer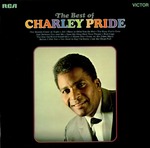 Charley Pride
is born in Sledge, Mississippi, USA. He will become the first African-American to score consistent success as a country singer, notching up more than fifty hit records and entering the Country Music Hall of Fame.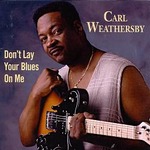 Carlton Weathersby is born in Jackson, Mississippi, USA. After moving to Chicago, he will find success as electric blues vocalist, guitarist and songwriter
Carl Weathersby
, working as a solo artist and with Albert King and Billy Branch.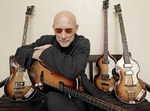 Michael Rhodes is born in West Monroe, Louisiana, USA. He will become a respected session musician, playing bass on records by
Trisha Yearwood
,
Lady Antebellum
,
Conway Twitty
, Alabama,
Brooks and Dunn
, Toby Keith,
Darius Rucker
and
George Strait
, among others.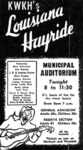 Elvis Presley
plays on the Louisiana Hayride radio show, Municipal Auditorium, Shreveport, Louisiana, USA. Also on the bill are
Slim Whitman
,
Jim Reeves
, J.E. And
Maxine Brown
, Johnny Horton, Jimmy Newman, The Lump Lump Boys, Betty Amos, Jack Ford, The Circle 6 Ranch Boys, Jeanette Hicks, Buddy Attaway, Hoot And Curley and Jerry And D ido Rawley. Elvis is listed in fifth position on the bill.
Smooth r'n'b pianist Sonny Thompson Sonny Thompson and vocalist Lula Reed play at
Springbrook Gardens
, Lima, Ohio, USA.
The EP Jailhouse Rock by
Elvis Presley
enters the UK Pop Singles Chart, where it will peak at No18 during a five-week run.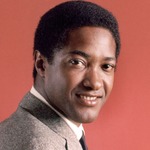 Sam Cooke
plays the last night in a week of shows at the
The Howard Theater
, Washington DC, USA.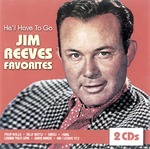 Jim Reeves
And The Blue Boys play in Jackson, Mississippi, USA.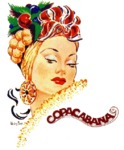 Sam Cooke
continues his two-week long engagement at
The Copacabana
Club, New York City, USA.
Read More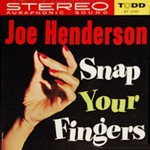 R'n'B and gospel vocalist Joe Henderson dies aged 27, of a heart attack. He is found in his apartment by his friend, soul singer Arthur Alexander.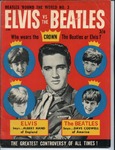 The Beatles
meet
Elvis Presley
at his house on Perugia Way, Bel Air, Hollywood, California, USA.
Read More
The
James Cotton
Blues Band records Somethin' You Got in the USA. It will be released on their album Pure Cotton.
The Top Ten Singles being played on Radio WKNR in Detroit, Michigan, USA, for the week ending on this date, are as follows :
Kentucky Rain by
Elvis Presley
enters the
Billboard
US Best-Selling Singles chart, where it will peak at No16 during an eight-week run.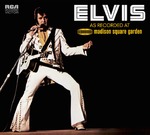 Bob Dylan
,
John Lennon
and
George Harrison
are in the audience at
Madison Square Garden
when
Elvis Presley
plays his first concert in New York City, USA.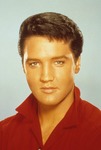 Elvis Presley
is at home in Graceland, Memphis, Tennessee, USA, entertaining Captain Jerry Kennedy of the Denver police force, and Ron Pietrafeso, head of Colorado's Strike Force Against Crime, in the jungle room. During the evening, Elvis decides to fly to Denver to buy a sandwich.
Read More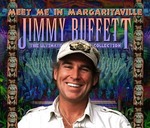 Jimmy Buffett plays at
Syria Mosque
, Pittsburgh, Pennsylvania, USA.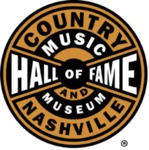 Cranes hoist
Elvis Presley
's gold Cadillac,
Webb Pierce
's gaudy Pontiac and Nudie's business sign onto the third floor of the new 130,000-square-foot Country Music Hall of Fame and Museum in
Nashville, Tennessee
, USA, before the last wall is sealed.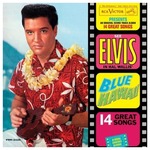 Elvis Presley
's fourteenth album,
Blue Hawaii
, is certified as a triple Platinum Disc by the
R.I.A.A.
in the USA.