Random selection from around 3,100 Facts
Click to filter results
Medical
Chas Hodges
, one half of the popular British duo
Chas And Dave
. Prior to this, he had also played with Mike Berry And The Outlaws,
Cliff Bennett
And The Rebel Rousers and Heads, Hands And Feet.
Charles Nicholas Hodges is born in North Middlesex University Hospital, Edmonton, North London, England, UK, Europe. He will find success as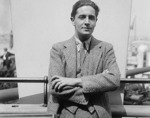 The renowned Welsh songwriter
Ivor Novello
dies unexpectedly aged 58, of a coronary thrombosis, just a few hours after completing a performance in the run of his successful musical King's Rhapsody in London, UK.
The Tommy Whittle - Keith Christie Quintet records Lullaby In Rhythm, Lullaby Of
Birdland
, Lullaby Of The Leaves and
Lullaby Of Broadway
, for Esquire Records in London, UK. The group line-up is Keith Christie (tb, v-tb), Tommy Whittle (ts), Derek Smith (p), Arthur Watts (b) and Eddie Taylor (d).
When pianist
Winifred Atwell
begins a UK tv series, it is estimated that one quarter of the population watches the first show.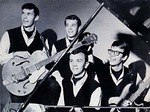 The Squires, including singer-guitarist
Neil Young
, play at The Cellar, Winnipeg, Canada.
British pop idol
Billy Fury
is admitted to The London Clinic, London, UK, suffering what the media describes as "a mystery illness."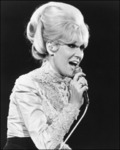 An exhausted
Dusty Springfield
visits a Harley Street, London, England, UK, specialist, and is declared unfit to open in her upcoming summer season. Instead she flies to the Virgin Islands to recover.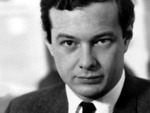 Although under doctor's orders to remain for a complete rest at The Priory private hospital,
The Beatles
' manager
Brian Epstein
slips out to host a launch party for the Sgt. Pepper album at his Chapel Street, London, England, UK, Europe, apartment.
Blues pianist and recording artist
Curtis Jones
dies aged 65 of heart failure in Munich, Germany, Europe.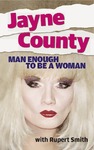 Glam punk rocker
Jayne County
opens her British tour at the Music Machine, Camden, London, England, UK, Europe. On her previous North American tour, she was a he – under the name of Wayne County.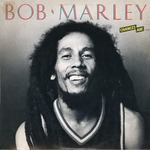 Bob Marley
, suffering from terminal cancer, is undergoing treatment at the Issels Clinic in the Bavarian Alps, Germany, Europe.
Linkin Park
, breaks his wrist in a fall from the stage of Rod Laver Arena, Melbourne, Australia,
Oceania
. Despite the injury, he continues to perform the entire show, before heading to the emergency room, where he receives five stitches.
Chester Bennington, vocalist of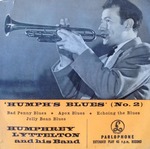 British jazz trumpeter, bandleader and broadcaster
Humphrey Lyttelton
dies aged 86 in Barnet General Hospital, London, England, UK, Europe, following surgery to repair an aortic aneurysm. Lyttelton was regarded not just as a great musician but as a national treasure.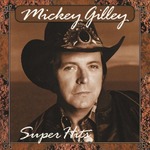 Mickey Gilley is left temporarily paralyzed from the neck down when a 'love seat' falls on top of him, crushing four vertebrae, in Branson, Missouri, USA. The 73 year-old is helping a neighbor move some furniture when the accident occurs.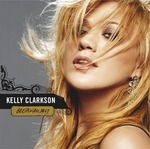 Kelly Clarkson
plays at the Tennis Indoor Senayan, Jakarta, Indonesia, Asia. The show makes a loss because cigarette company LA Lights are forced to pull their sponsorship by protests from the Campaign For Tobacco-Free Kids.
Broadcaster
David Jacobs
, best remembered by music fans as the host of the long-running 60s tv series
Juke Box Jury
, dies aged 87. He had been fighting liver cancer for two years, and also suffered from Parkinson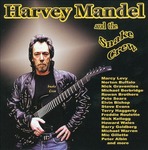 It is reported that guitarist
Harvey Mandel
, currently with
Canned Heat
, has had
surgery for nasal cancer
and is slowly recovering. A
Help Harvey Mandel website
has been set up to help him pay his $50,000 medical costs.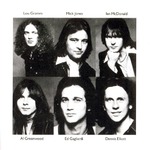 Ed Gagliardi
, the original bassist for Foreigner from 1976 to 1979,
dies aged 62
in New York State after eight years of battling cancer.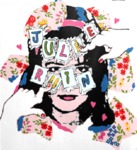 Former Bikini Kill and Le Tigre singer, Kathleen Hanna, currently playing with
The Julie Ruin
, announces via Facebook that she
must cancel the remainder of her 2014 tour
to pursue immediate treatment for Lyme disease.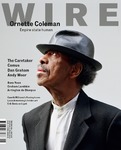 Ornette Coleman
, one of the major innovators of the
Free Jazz
movement of the 1960s,
dies of a cardiac arrest, aged 85
in Manhattan, New York City, USA.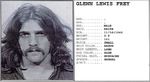 Glenn Frey
, a founding member of
The Eagles
,
dies aged 67
in New York City, USA, of complications from rheumatoid arthritis, acute ulcerative colitis and pneumonia, while recovering from intestinal surgery.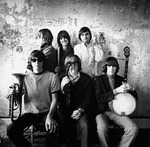 Paul Kantner
, a founding member of
Jefferson Airplane
and
Jefferson Starship
,
dies aged 74 of organ failure and septic shock
after having been admitted to hospital in San Francisco, California, USA, when he fell ill earlier in the week.
Read More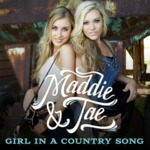 Maddie And Tae
play
a live show at Northwest High School
in Germantown, Maryland, USA, to raise awareness for the Listen Carefully competition, sponsored by the Starkey Hearing Foundation which works on behalf of the hearing-impaired.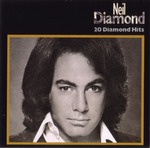 Neil Diamond
announces his retirement from live touring after having been diagnosed with Parkinson's Disease.
Read More