Random selection from around 2,800 Facts
Click to filter results
Medical
Although having been diagnosed as schizophrenic,
Woody Guthrie
is released from Bellevue hospital. He goes home and almost immediately attacks one of his children.
Robert L. Carleton, composer of Ja-Da, Doo-Wah-Ditty, Where The Blues Were Born In New Orleans, and 500 other songs, dies following an 'exploratory operation', aged 60, at St. Joseph's Hosital, Burbank, California, USA.
David Vetter
, a child known to be suffering from a rare life-threatening genetic disease [severe combined immune deficiency syndrome (SCID)], is born in Houston, Texas, USA. Less than ten seconds after being removed from his mother's womb, David is placed into a plastic germ-free environment which will be his home for most of the twelve years of his life. He will become internationally-famous as
The Boy In The Bubble
, and the phrase will inspire the title of a 1986
Paul Simon
song to indicate the many and varied ways in which science interacts with contemporary society.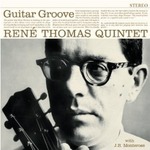 Jazz guitarist and recording artist Rene Thomas dies aged 47, of a sudden heart attack in Spain, Europe, while on tour with Lou Bennett.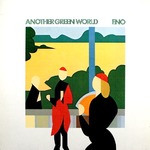 While walking home to Maida Vale, London, UK, from a Phil Manzanera recording session at
Island Records
' Basing Street studio,
Brian Eno
is hit by a taxi and has to be hospitalised for several weeks.
Read More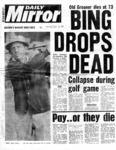 During a round of golf near Madrid, Spain, Europe,
Bing Crosby
suffers a heart attack, collapses and dies soon after, aged 74.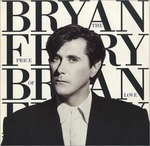 Bryan Ferry
collapses from a kidney infection in a French hotel, and has to be flown home to England, UK, Europe.
Police officer Daniel Faulkner and journalist/cab driver Mumia Abu-Jamal are involved in an altercation in Philadelphia, Pennsylvania, USA, during which both are shot.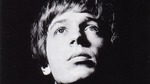 Scott Walker appears on UK tv show The Tube to promote his new album, Climate Of Hunter, but the interview is cut short when he is clearly unable to deal with such difficult questions as "Are you glad to be back?"
Ricky Wilson of the
B-52s
dies of AIDS, aged 32, in hospital in New York City, USA.
Doug Weston
, owner of LA's legendary
Troubadour Club
dies of pneumonia, aged 72, in Midway Hospital Centre, Los Angeles, California.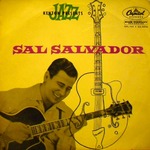 Be-bop jazz guitarist
Sal Salvador
dies
of cancer in Stamford
, Connecticut, USA. As well as pursuing an acclaimed solo career, he worked with
Stan Kenton
,
Sonny Stitt
and others.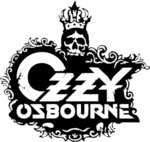 Sharon Osbourne, wife of
Ozzy Osbourne
of
Black Sabbath
, undergoes surgery for colorectal cancer, in Los Angeles, California, USA.
Read More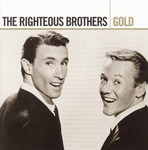 Bobby Hatfield
, one half of 60s hitmakers The
Righteous Brothers
, dies when an overdose of cocaine causes a heart attack in The Radisson Hotel, Kalamazoo, Michigan, USA.
Legendary jazz saxophonist
Illinois Jacquet
dies in New York City, aged 81. On the same day, French heart-throb singer
Sacha Distel
dies, aged 74, after a long illness.
Irish singer-songwriter
Brian Kennedy
publishes his first novel, The Arrival of Fergal Flynn, through Hodder Headline books.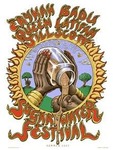 The Sugar Water Festival
, featuring
Erykah Badu
, Queen Latifah and
Jill Scott
, plays the first of two nights at The Greek Theatre, Los Angeles, California, USA. The festival is designed to bring awareness of health issues to African-American women.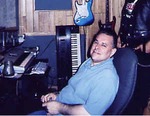 Jerry Soto
the founder/owner of Soto Sound Studios in Chicago, Illinois, USA, dies of a heart attack, aged 53. In his acclaimed career, he worked with artists including
Buddy Guy
, Fred Anderson, Peter Tork (of
The Monkees
), Walter "Sweetness" Payton, Eddie "The Chief" Clearwater, Lefty Dizz and Carey Bell.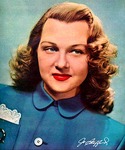 Jo Stafford
, jazz and popular vocalist,
dies aged 90 of congestive heart failure
in Century City, Los Angeles, California, USA.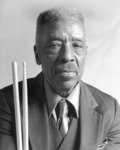 Jazz drummer
Edgar Bateman Jr
, who played with
Herbie Hancock
,
Eric Dolphy
,
Booker Ervin
and others, dies aged 81 following a heart attack, in Philadelphia, Pennsylvania, USA.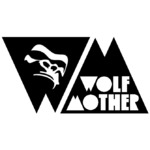 It is reported that Australian rock band
Wolfmother
have cancelled their imminent European tour, including
Rock Werchter 2010
, because singer Andrew Stockdale is not allowed to fly "for medical reasons".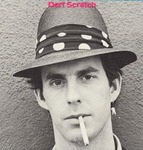 Derf Scratch
, bassist of the Los Angeles-based punk rock band
Fear
dies aged 58 from liver disease in Camarillo, California, USA.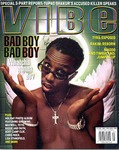 Francesca Spero, a former executive at
P. Diddy
's Bad Boy Records company,
files a $12m lawsuit in New York City
, USA, against her ex-employer, claiming that after she told him she needed hip surgery, he froze her out of her position at the company and eventually sacked her.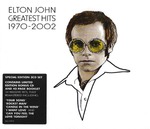 The
Elton John
AIDS Foundation (EJAF)'s
13th annual benefit, entitled An Enduring Vision
, is held at Cipriani, Wall Street, New York City, USA. During the event, Sir Elton performs solo versions of some of his hits at the piano.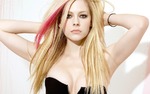 Avril Lavigne
makes her first singing appearance in a year when she performs Fly at the Special Olympics Opening Ceremony in Los Angeles, California, USA.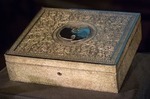 Online auction company Paddle8 announces that the
Wu-Tang Clan
has
sold the only copy of their album
Once Upon A Time In Shaolin
to a private investor for a record figure "in the millions". It later transpires that the buyer is controversial pharmaceutical company boss
Martin Shkreli
who stumped up $2m.