Random selection from around 630 Facts
Click to filter results
Manager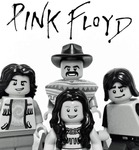 Steve O'Rourke
, who will become the manager of
Pink Floyd
in 1968, is born in Willesden, London, England, UK.
Gussie Oscar
, pianist, conductor and controversial general manager of the
Waco Auditorium
, Waco, Texas, USA, dies. After becoming manager in 1915 she brought nationally known performers to the town, including
John Philip Sousa
, Will Rogers and
The Marx Brothers
. During the 1920s, for financial reasons, she defied Waco's Sunday closing law and censorship board to schedule increasingly racy acts on Sundays. As a result, she was arrested and the auditorium was closed in 1928.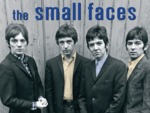 When The
Small Faces
rehearse at The Starlight Rooms in Central London, England, UK, they are seen by a talent scout who immediately recommends the quartet to rock manager
Don Arden
.
Read More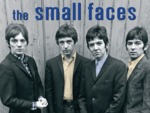 The
Small Faces
play at
The Cavern In The Town
, off Leicester Square,
London
, UK, where they are seen by two influential rock managers,
Don Arden
and
Kit Lambert
. Arden invites
them
to his
Carnaby Street
office for discussions.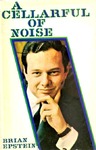 Brian Epstein
, manager of
The Beatles
, announces the NEMS artists who will be in pantomime in 1965, including
Cilla Black
(Little Red Riding Hood),
Gerry and
the Pacemakers
(Cinderella) and Billy J Kramer and
The Dakotas
(Mother Goose).

The NME reports that
Rolling Stones
' manager
Andrew Loog Oldham
has formed his own record label,
Immediate Records
, to be distributed by Phillips.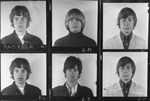 The
Rolling Stones
announce that music biz entrepreneur
Allen Klein
, who they met three days earlier, is now to be their co-manager, working alongside
Andrew Loog Oldham
.
Read More
Bill Collins, manager of
The Iveys
, meets
The Beatles
' road manager, Mal Evans, and is invited to a Beatles' recording session for Within You, Without You in
Abbey Road
, London, England, UK, Europe. Collins talks to Paul during the session, and Paul expresses an interest in hearing
The Iveys
.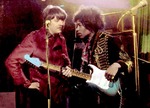 During recording sessions at
The
Record Plant
, New York City,
Jimi Hendrix
's relationship with co-manager Chas Chandler continues to deteriorate.
Read More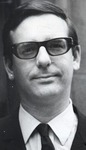 ANIM management, the company run by
Jimi Hendrix
's co-manager
Mike Jeffery
, is closed down.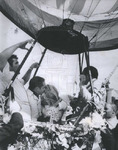 Florence LaRue, lead singer of
The Fifth Dimension
, marries the group's manager Marc Gordon, in a balloon floating over California, USA.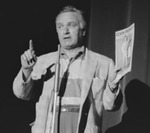 Country music promoter and manager
Oscar Davis
dies in the USA. In a long and acclaimed acclaimed career he worked with
Roy Acuff
,
Hank Williams
,
Minnie Pearl
,
Ernest Tubb
, The Hoosier Hot Shots and others.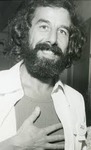 Lou Adler
, record producer and president of
Ode Records
, is kidnapped from his home in Malibu, California, USA, by three men, but is released the same day after handing over $25,000 to the kidnappers.
US country music star
Mel Street
takes his own life on the morning of his 43rd birthday. On the same day,
The Clash
sack their manager
Bernie Rhodes
, claiming he has 'mismanaged' their finances. He is replaced by former
Melody Maker
journalist Caroline Coon.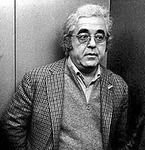 A court case in which
Bob Dylan
's former manager
Albert Grossman
is suing him for more than $1m of unpaid royalties and other payments, begins.
Beach Boys
' manager Stephen Love (Mike Love's brother) is sentenced to five years' probation for embezzling more than $900,000 from the group.
Former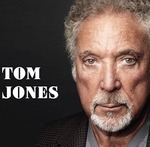 The manager of ageing pop singer
Tom Jones
bans him from wearing tight leather trousers.

Danny Sugarman
, former manager of
The Doors
, dies of lung cancer at home in Los Angeles, California, USA, aged 50.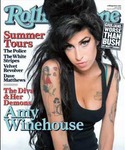 While attending a performance of Cinderella at Milton Keynes Theatre in Milton Keynes, England, UK, Europe, Amy Winehouse
becomes involved in a scuffle
with front-of-house manager Richard Pound when he attempts to eject her from the audience for her foul-mouthed heckling of the cast.
John Rich of Big And Rich earns $20,000 for St. Jude Children's Research Hospital as the winning project manager for a four-page Donald Trump Collection advertising presentation on NBC tv's The Celebrity Apprentice in the USA.
Barbara Orbison
, the widow and manager of
Roy Orbison
, dies aged 60 of pancreatic cancer, in Los Angeles, California, USA, on the 23rd anniversary of her husband's death.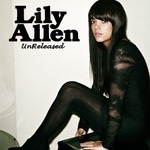 It is announced that
Lily Allen
has
parted ways with her manager
Todd Interland, who had looked after her career since her debut in 2006.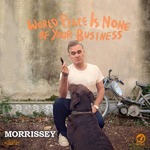 It is reported that Bradley Steyn, a security man on
Morrissey
's current tour of the USA, has
filed a legal suit in Los Angeles, California, USA, against Morrissey for unfair dismissal
. Steyn claims that
Morrissey
asked him to cause injury to fan website operator David Tseng. Steyn further alleges that when he refused,
Morrissey
sacked him. Soon after,
Morrissey
denies the allegations.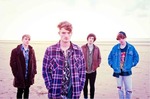 Four members of the British band
Viola Beach
and their manager, are
killed when their Nissan Qashqai smashes through a barrier
on a bridge and plunges 25m (82ft) into the Södertälje canal in Stockholm, Sweden, Europe.