Random selection from around 590 Facts
Click to filter results
Manager
Coal miner
Harry Lauder
marries Ann Vallance, the daughter of a colliery manager at Hamilton, Lanarkshire, Scotland. He will go on to become internationally famed as singer
Sir Harry Lauder
.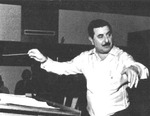 Vic Lewis
is born in Brent, North London, England, UK, Europe. He will become a prominent jazz guitarist, bandleader and recording artist.
Gordon William Mills is born in Madras, India, Asia. After moving to the UK, Gordon Mills will become a successful London-based music industry manager and songwriter, best-remembered for guiding the careers of
Tom Jones
,
Engelbert Humperdinck
and Gilbert O'Sullivan.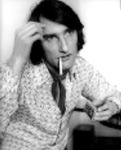 Rock manager
Tony Secunda
is born in London, England, UK. He will manage the careers of The Move,
Procol Harum
,
The Moody Blues
, T.Rex and many others.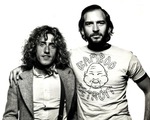 Bill Curbishley
is born in London, England, UK, Europe. He will find success in the 70s as a manager of rock bands, including The Who and
Judas Priest
, and later looking after artists
Jimmy Page
and
Robert Plant
.
Brian Ferriman
is born in London, Ontario, Canada. He will become a powerful artist manager and president of Savannah Music. In September 2008 he will be inducted into the Canadian Country Music Hall of Fame.
Don Randall, manager of the Radio And Television Equipment Company in Santa Ana, California, USA, which distributes Fender Broadcaster guitars, informs his sales staff that the company is abandoning the Broadcaster name, because of a possible lawsuit based on an infringement of the Gretsch company's Broadkaster drum kits. Randall requests suggestions for a new name and will be rewarded with
Telecaster
.
Elvis Presley
meets his future manager
Col Tom Parker
- an illegal immigrant from Holland, for the first time. On the same day Elvis appears at the bottom of the bill for a show at The Auditorium, Memphis, Tennessee, USA, whose stars are
Faron Young
, Martha Carson, Ferlin Huskey and The Wilburn Brothers.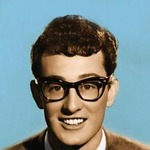 Nashville-based music business manager Eddie Crandall writes to Lubbock, Texas, USA, radio deejay Dave Stone : "I'm very confident I can do something as far as getting
Buddy Holly
a recording contract. It may not be a major, but even a small one would be beneficial to someone who is trying to get a break. And he's got to start somewhere. Anyway, I'll see what I can do. Col Parker suggested I try and help Buddy as he's pretty well tied up - And with your friendship, I'll try my darndest to help him."
Backstage at The Apollo Theater, Harlem, New York City, USA, after a series of disputes over money and a fistfight with the venue's manager,
The Drifters
' manager George Treadwell fires the entire group and installs another group, The Five Crowns, in their place, simply renaming
them
The Drifters
. This lineup, featuring lead tenor
Ben E. King
, will prove to be the most popular critically and commercially, releasing hits including There Goes My Baby, This Magic Moment, and Save the Last Dance for Me.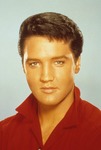 Elvis Presley
's manager,
Col Tom Parker
, secures a contract with MGM for another four movies.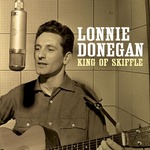 While in New York City, USA, on a business trip, Lonnie Donegan and his manager Cyril Berlin are staying at The Hotel Plaza.
Impresario Larry Parnes' package tour, Star Spangled Nights, plays at The Granada, Grantham, England, UK, Europe. Featured artists include
Ron White, General Manager of EMI Records in London, England, UK, Europe, writes to
When
The Beatles
play at Heswall Jazz Club, in the Barnston Women's Institute, Wirrall, Cheshire, UK, manager
Brian Epstein
has smartened up their appearance, changing their clothing from leather and denim to smart suits.
Read More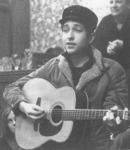 Bob Dylan
signs a management contract with music business entrepreneur
Albert Grossman
in New York City, USA. Grossman will take care of business for Dylan for the next eight years.
The Beatles
' manager
Brian Epstein
writes to Thom Keyes of Christ Church, Oxford, UK, advising him of the group's current rate of charges for shows as follows, "
The Beatles
' fee at present is, for midweek appearances, '50, and weekends '60. Their playing time is one hour which can be divided into two half-hour sessions."
On the occasion of manager
Brian Epstein
's 30th birthday,
The Beatles
take a one-day break at a remote ranch in The Ozark Hills, Missouri, USA. When the visit ends, their plane is prevented from taking off by a deputation of local dignitaries requesting autographs.
Read More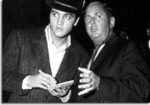 As arranged by
Elvis Presley
's manager Col. Parker, a special Elvis-themed Mother's Day radio show is broadcast on radio stations across the USA.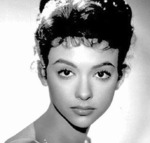 Actress/singer
Rita Moreno
marries cardiologist Dr Lenny Gordon, who is also her manager.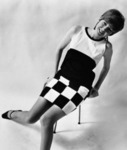 Brian Epstein
, manager of
The Beatles
, flies to New York City, USA, to attend
Cilla Black
's debut at The Persian Room in The Plaza Hotel.

The
Rolling Stones
' manager,
Andrew Loog Oldham
, launches his own record label,
Immediate
.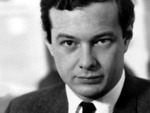 Manager
Brian Epstein
takes out a £1m insurance policy on each member of
The Beatles
to cover eventualities on their forthcoming tour of the USA.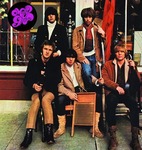 The members of
San Francisco
band
Moby Grape
each sign an addendum to their individual management agreements with manager Matthew Katz in which they relinquish their right to use the band name unless they have the consent of Katz. This will cause considerable problems for the band in later years.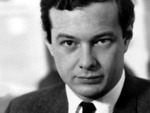 A memorial service is held for
The Beatles
' recently deceased manager,
Brian Epstein
, at the
New London Synagogue
,
Abbey Road
,
London
, England, UK, Europe.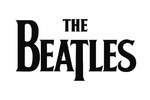 In the plagiarism suit about the song
My Seeet Lord
copying
The Chiffons
' tune
He's So Fine
, former Beatles' guitarist
George Harrison
is ordered by court to pay $587,000 damages to publishing company
ABKCO
, owned by
The Beatles
' former manager
Allen Klein
.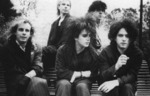 When Wire play at London Polytechnic, London, England, UK, support band
The Cure
turn up too late to play.
Read More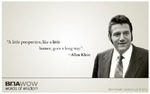 Allen Klein
, former manager of both
The Beatles
and The
Rolling Stones
, begins a two-month jail term at New York City's Metropolitan Corrections Center, for income tax evasion.
Beach Boys
' manager Stephen Love (Mike Love's brother) is sentenced to five years' probation for embezzling more than $900,000 from the group.
Former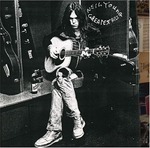 Neil Young
's management legally block the transmission in the USA of a tv commercial which uses a soundalike version of Young's song Hey Hey My My (Into The Black).
Pop Will Eat Itself are banned from Irish TV's Late Late Show after abusing former
Sex Pistols
' manager Malcolm McLaren in the hospitality suite and trashing a drum kit live on air.
The Verve release a new single, Bittersweet Symphony, in the UK. The use of a sample from a track by
Rolling Stones
' manager Andrew Loog Oldham will involve
them
in a costly battle with rock entrepreneur
Allen Klein
.
Read More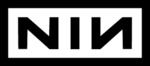 Trent Reznor of
Nine Inch Nails
is awarded US$2.95m in damages, at the end of a breach of contract lawsuit against his former manager John Malm.
Windsor, UK, coronor Peter Bedford reports that the
Pink Floyd
's former manager Bryan Morrison died an "accidental death". The millionaire died in Sept 2008 after falling from a polo pony during a tournament. (2009).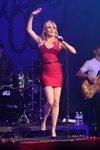 At the Music Week Awards in London, Polydor wins record company of the year, Bella Union wins best independent label, Nick Raphael and Jo Charrington of Epic Records win the A&R award, and Nick Detnon collects manager of the year for his work with Dizzee Rascal. Celebrity guests attending the event include Duffy, Dizzee Rascal,
Gary Barlow
of
Take That
and
Lemar
.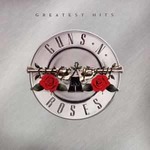 It is reported that
Axl Rose has filed a $5m lawsuit
against Irving Azoff, former manager of Guns N' Roses. Rose claims that Azoff deliberately sabotaged the solo careers of Rose and the other band members, so that they would be forced to re-unite.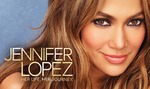 It is reported that
Jennifer Lopez
has filed a countersuit against her former chauffeur Hakob Manoukian, claiming that he is trying to extort money from her. Manoukian had filed a lawsuit in April 2012 against Lopez, Nuyorican Productions and her manager Benny Medina, alleging that he was hired to be the superstar's full-time driver, but the defendants failed to pay him his previously agreed yearly salary of $72,000.