Random selection from around 4,600 Facts
Click to filter results
Legal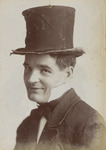 R. G. Knowles
records Dreamy Eyes, Silence Reigned, Love Marriage And Divorce and Time Is Money, for G And T Records in London, England, UK, Europe.
The Radio Burglar
. When finally arrested, Hilton was asked why he stole only radios. He replied, "I like music."
Patrolman Jacob Biegel of Queens, New York, USA, is shot in the leg by a fleeing housebreaker, Paul Hilton, who had been caught in the act of stealing a radio. Hilton would go on to shoot two more officers, killing one, while stealing yet more radios. He was given the nickname
Dessa Foster And
Howling Smith
[aka The Howling Wolf, Howling Paper Smith and Funny Papa Smith] record Tell It To The Judge Nos 1 and 2 for Melotone Records in Chicago, Illinois, USA.
Maybelline by
Chuck Berry
peaks at No5 on the
Billboard
Top 40 Singles Chart in the USA. On the same day, I Hear You Knockin' by
Smiley Lewis
enters the
Billboard
R'n'B singles chart. Meanwhile, over in London, rock'n'roll fan Sidney Turner is fined £3 10s for "creating an abominable noise" by blasting out
Bill Haley
's Shake Rattle And Roll, much to the annoyance of his neighbours, for two and a half hours during an otherwise quiet afternoon.
Elvis Presley
borrows $134,000 to buy land, using his mansion Graceland, in Memphis, Tennessee, USA, as collateral.
Judy Garland
files for divorce from her third husband, Sid Luft.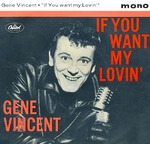 Gene Vincent
's recording contract with
Capitol Records
expires, and is not renewed.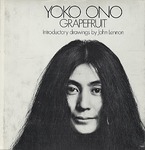 Yoko Ono marries Anthony Cox, an American jazz musician, film producer, and art promoter, for the second time. (Her first marriage to Cox had been annulled on March 1, 1963, because she had neglected to finalize her divorce from her first husband Toshi Ichiyanagi.)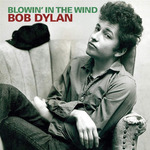 The Daily Princetonian runs a feature re-iterating the claim that a student called
Lorre Wyatt
, not
Bob Dylan
, wrote the song
Blowin' In The Wind
.
Read More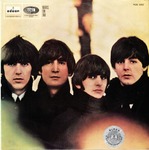 When violence erupts among female fans of
The Beatles
who have been waiting all night to buy tickets for the band's upcoming concert in
Cleveland
, Ohio, USA, police have to be called in to quell the public disturbance.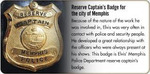 Elvis Presley
is
awarded the status of Captain in the Memphis Police Reserve
, in Memphis, Tennessee, USA.
Campus policeman Terry Marker at Northwestern University, Chicago, Illinois, USA, is injured when he opens a suspicious package addressed to materials engineering professor Buckley Crist. This will prove to be the first of many bombs sent by
Ted Kaczynski
, later known as The Unabomber. Over the next 17 years, Kaczynski will mail or hand-deliver a series of increasingly sophisticated explosive devices that will kill three people and injure 23 more. Kaczynski's bombings will provide inspiration for songs including
I Wanna Be A Unabomber
by
The Donnas
, Unabomber by The Acacia Strain and
Killer Kaczynski
by
Mando Diao
.
Two top executives of the Sam Goody record retailing chain in the USA are indicted on charges of selling bootleg records and tapes.
Fania
Records sues Ruben Blades, hoping to recover $95,000 of what the label considers to be over-payments.
The Ronettes
appear in the Appellate Division of the Supreme Court of New York, New York City, USA, in pursuance of their lawsuit against record producer
Phil Spector
. The case charges that Spector, his record label, and successor labels are in breach of contract by having not paid royalties since 1963. 1998
Blues singer and guitarist Lawyer Daniel Houston, a.k.a.
Soldier Boy Houston
, dies in Lancaster, California, USA.
Motley Crue
bassist Nikki Sixx is arrested on charges of having incited a riot during an October 1997 concert in Greensboro, North Carolina, USA.
Liam Gallagher
of
Oasis
turns down the invitation to a boxing contest against
Robbie Williams
on the grounds that, "It's not what rock'n'roll is about. It's all got very childish and pathetic and I'll just let our music do the talking. A boxing match would be illegal to start off with. I'm not having anything to do with it."
Vince Gill
sings When Love Finds You during the ceremony when Jay DeMarcus of
Rascal Flatts
' marries Allison Alderson in
Nashville, Tennessee
, USA. Guests include fellow band members Gary LeVox and Joe Don Rooney, plus comedian Cledus T. Judd.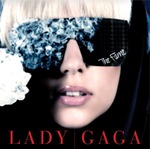 Producer
Rob Fusari
files a
$35m breach of contract lawsuit
in New York City, USA, against
Lady Gaga
.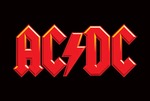 Phil Rudd, drummer of
AC/DC
pleads
guilty to a charge of marijuana possession
at Tauranga District Court, New Zealand. He is fined $186 and and ordered to pay $99 in court costs.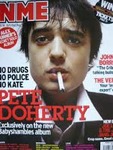 Three men break into a record shop in Regensburg, Germany
and steal a guitar and a record. A local woman who watched the incident later claims that one of the three was
Pete Doherty
, who is later questioned by police about the incident.
Sly Stone makes a plea deal that will allow him to avoid jail and instead send him to rehab, following his April arrest in Los Angeles, California, USA, when
LAPD officers found freebase cocaine
on the 68-year-old during a vehicle search.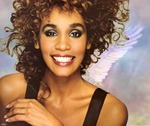 Newark police announce that six square blocks around the New Hope Baptist Church, where
Whitney Houston
began singing as a child, will be cordoned off during her upcoming funeral and that fans will not be allowed in.
Newark police director Samuel DeMaio advises fans to stay home to watch the funeral
, which is to be broadcast on TV and streamed online.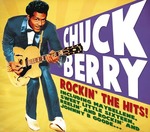 When
Chuck Berry
plays at Finlandia-talo, Helsinki, Finland, Europe, his performance is well-below his usual standard because the octogenarian rocker is suffering from a bad cold. He takes the trouble to apologise to the crowd for his singing. The show's promoter will end up regretting having booked Berry when, two years later, he is made to refund 50% of the ticket sales by Finland's Consumer Disputes Board for putting on a concert at which an artist's performance was well below what the audience reasonably expected.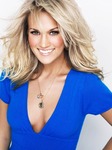 19 Recording, founded by tv pop mogul Simon Fuller,
files a lawsuit against Sony Music seeking royalties said to be due to former American Idol contestants
including
Carrie Underwood
and
Kelly Clarkson
. The lawsuit asserts that Sony has deprived the singers of royalties relating to lucrative streaming deals with Google, Apple and Spotify.