Random selection from around 4,100 Facts
Click to filter results
Legal
Coal miner
Harry Lauder
marries Ann Vallance, the daughter of a colliery manager at Hamilton, Lanarkshire, Scotland. He will go on to become internationally famed as singer
Sir Harry Lauder
.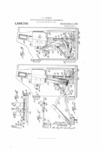 Frank A. Decker of New York City, USA, is granted a patent relating to his
improved driving mechanism for musical instruments
which make use of pedals and bellows.
Popular
Broadway
singer
Julia Sanderson
marries songwriter, performer and recording pioneer
Frank Crumit
. Within a year they will be performing together on radio as 'The Singing Sweethearts of the Air'.
Dick McDonough
And His Orchestra record He Ain't Got Rhythm, The Girl On
The Police
Gazette, Can't Lose That Longing For You and The Goona Goo in New York City, USA.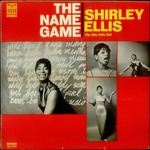 The Hullabaloos, The Detergents,
Shirley Ellis
,
Little Richard
(whose backing group includes
Jimi Hendrix
], The Vibrators,
The Exciters
,
The Hollies
, The Uniques, Dee Dee Warwick, Roddy Joy,
Sandie Shaw
and
King Curtis
play at
The Paramount Theater
, Brooklyn, New York City, USA.
Read More

Rick And The Ravens
, a group including
Ray Manzarek
, later to play keyboards for
The Doors
, plays at Ports O'Call, San Pedro Marina, California, USA. Because the contract calls for a six-piece group, Manzarek's friend
Jim Morrison
stands in with the band, pretending to play guitar.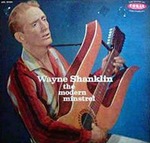 California-based singer, songwriter and producer
Wayne Shanklin
has a son, Edward Windsor Shanklin, with his wife Victoria.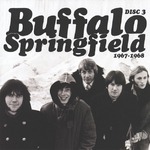 Buffalo Springfield
and
Canned Heat
play at the Campus Hall, University of California, Irvine, California, USA. After the concert,
Buffalo Springfield
bassist Bruce Palmer is arrested for possession of drugs and is subsequently detained at an immigration camp in El Centro for two weeks before being deported to Canada. Within a few days
Buffalo Springfield
will replace Palmer with recording engineer/bassist Jim Messina.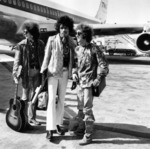 In New York City, USA, The
Jimi Hendrix
Experience sign legal documents relating to the PPX court action, and others transferring financial control from Yameta to co-managers Chas Chandler And
Mike Jeffery
.
Read More
In Phoenix, Arizona, USA,
Jim Morrison
of
The Doors
is charged with "assault, intimidation and threatening a flight attendant on an interstate flight."
David Milgaard is wrongfully convicted of the murder and rape of nursing assistant Gail Miller in Saskatoon, Saskatchewan, Canada. Milgaard is sentenced to life imprisonment. He will spend 23 years in prison, only having his conviction overturned in 1992. Milgaard's story is told in the 1992 song
Wheat Kings
by
The Tragically Hip
.
John Lennon
and his attorneys win the right to inspect Lennon's U.S. Immigration and Naturalization Service files in an attempt to prove that the Richard Nixon administration had interfered in John's case.
The Police
play at Stages, Madison, Wisconsin, USA.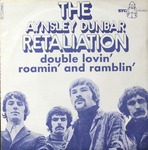 Drummer Aynsley Dunbar, currently with
Jefferson Starship
, begins a $3.25m unfair dismissal legal action against his former band, Journey.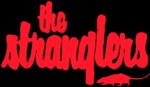 Charged with inciting a riot during a university concert,
The Stranglers
are arrested in Nice, France, Europe.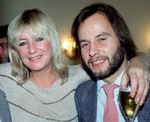 Christine McVie
of
Fleetwood Mac
marries Portuguese musician Eduardo Quintela de Mendonca in London, England, UK, Europe.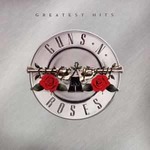 Duff McKagan of
Guns N'Roses
marries his first wife, Mandy Brixx.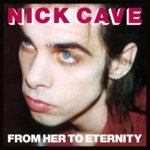 Nick Cave
appears at Marlborough Street Magistrates Court, London, England, UK, Europe, and admits possession of heroin. He is discharged on condition that he enters a rehabilitation clinic.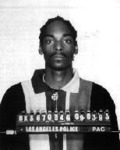 Calvin Broadus, better known to the world as rapper
Snoop Dogg
, is convicted on a narcotics possession charge, for trying to sell cocaine.
Twenty-five historically-significant music recordings are
added to the 2006 National Recording Registry at the US Library Of Congress
. These include singles such as Black Bottom Stomp by Jelly Roll Morton's Red Hot Peppers [1926], Wildwood Flower by The Carter Family [1928], Pony Blues by Charley Patton [1929], Peace in the Valley by Red Foley and the Sunshine Boys [1951], Blue
Suede
Shoes by
Carl Perkins
[1955], Be My Baby by
The Ronettes
[1963],
We Shall Overcome
by Pete Seege [1963], [I Can't Get No] Satisfaction by The
Rolling Stones
[1965] and A Change is Gonna Come by
Sam Cooke
[1965]. The additions also include complete albums such as The
Velvet Underground
and Nico by The
Velvet Underground
[1967], The Eighty-Six Years of
Eubie Blake
by
Eubie Blake
[1969], Burnin' by The Wailers including
Bob Marley
[1973], Live in Japan by
Sarah Vaughan
[1973] and Graceland by
Paul Simon
[1986]. This brings the number of recordings named in the registry to 225.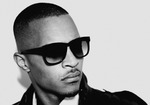 Rapper
T.I.
and his wife are
arrested on charges related to possession of marijuana
in Los Angeles, California, USA.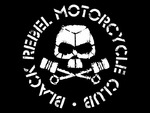 Robert Levon Been, bassist of
Black Rebel Motorcycle Club
, is fined 18,500 euros and given a three month suspended sentence in Germany, Europe, because of an incident in which he accidently injured a fan at a gig in Munich earlier in the year.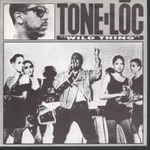 In court in Burbank, California, USA, rapper
Tone-Loc
pleads not guilty at Burbank Superior Court, Burbank, California, USA, after being
charged with possessing an assault weapon and domestic violence
.
Said The Whale
release their third album, Little Mountain, in the USA.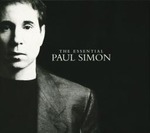 Disorderly conduct charges against
Paul Simon
and Edie Brickell are
dropped by the court in Norwalk
, Connecticut, USA. The couple were arrested in April following a domestic dispute.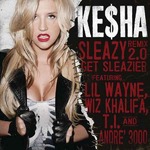 Ke$ha's former record producer
Dr. Luke
(real name Lukasz Sebastian Gottwald) files a
lawsuit against the singer's mother, Pebe Sebert
, claiming that she orchestrated a smear campaign of sexual lies against him and also extorted him.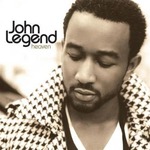 John Legend
and his wife Chrissy Teigen pay for several food trucks to go to Lincoln Square in New York City, USA, to
provide free food for protesters demonstrating against the death of Eric Garner
, racism and police brutality.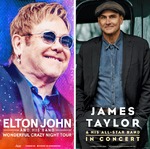 Elton John
and
James Taylor
come to the end of a tour of South America, with a show at Movistar Arena, Santiago, Chile. While in South America,
Elton John
has contracted a "rare and potentially deadly" bacterial infection.