Random selection from around 4,600 Facts
Click to filter results
Legal
Wilbert Rich, who had raped eleven-year old Eleanora Gough, later known to the world as
Billie Holiday
, is sentenced to three months in a House Of Correction.
In court in New Philadelphia, Ohio, USA, a disc recording made by a woman dying after having been badly beaten, is permitted by the judge as evidence. The jury hears the woman, in short feeble gasps, accusing her husband of having administered the beating which led to her death.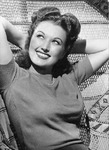 Popular vocalist and recording artist
Ginny Simms
marries 33-year-old millionaire oilman, Robert Calhoun, at The Flamingo Hotel, Las Vegas, Nevada, USA.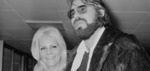 Kenny Rogers
marries his third wife, Margo Gladys Anderson, in Houston, Texas, USA.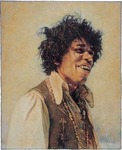 Jimi Hendrix
, charged with violent behaviour while drunk, attends court in Gothenburg, Sweden, Europe.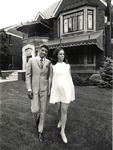 Florence Ballard
, a former member of
The Supremes
, is married to Thomas Chapman in a civil ceremony with no guests in Hawaii, USA.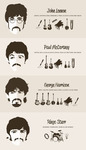 During a meeting between
The Beatles
and their accountant/manager
Allen Klein
at
Apple Records
, London, England, UK, Europe,
John Lennon
says, "I want a divorce, just like the divorce I had from Cyn. I mean the group is over. I'm leaving." Tactfully, though, he agrees to keep his feelings private for the time being.
Read More
Jim Morrison
of
The Doors
, wanted on public obscenity charges, turns himself in to the authorities in Dade County, Florida, USA. He is bailed and almost immediately released.
Jimmy Ruffin, Jackie Lomax, Nanette,
Bruce Springsteen
's group Steel Mill a $1,000 recording contract after they make a three song demo at his Fillmore Recording Studio in San Francisco, California, USA. They turn it down.
Powerful promoter Bill Graham offers
Read More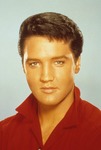 Elvis Presley
signs a new seven year contract with RCA Records and a new management deal with Col Tom Parker, agreeing a 50-50 split on income earned from recordings.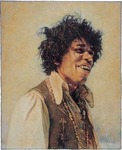 Five gold discs awarded to the
Jimi Hendrix
Experience are stolen from Electric Ladyland Studios, New York City, USA.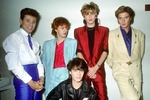 Duran Duran
sign their first recording contract, with EMI Records in London, England, UK, Europe.
Read More
Mickey Thomas of
Jefferson Starship
marries Sara Kendrick in San Francisco, California, USA.
The Police
begin their Synchronicty tour with the first of two nights at The Nippon Budokan, Toikyo, Japan.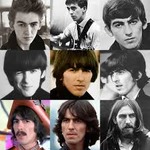 George Harrison
, former guitarist of
The Beatles
, is released from hospital in north London, England, UK, Europe, after recovering from stab wounds suffered when an intruder broke into his Henley-on-Thames mansion two days earlier.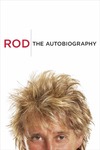 In a British newspaper interview,
Rod Stewart
calls for
marriage vows to be changed to bring them into line with modern times
. His specific suggestions include the notion that marriage vows should be renewed annually and that their wording should be simplified to be more like a dog licence.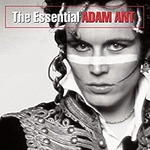 Adam Ant
is arrested at The Prince Of Wales pub, Kentish Town, London, England, UK, Europe, after he pulls a pistol on the doorman.
Doug Supernaw
is arrested for having attacked five police officers during a scuffle outside a bar in Brenham, Texas, USA. He is held on an $11,150 bond on charges of assault, public intoxication and resisting arrest.
While out celebrating his 42nd birthday, country singer
Supreme Court Judge Lawrence W. Crispo dismisses a lawsuit in the USA, accusing rap star
Snoop Doggy Dogg
of including a message left on his answering machine without permission in a song.

Big Kenny Alphin, of Big And Rich, marries wardrobe stylist Christiev Carothers on a mountaintop in Deadwood, South Dakota, USA.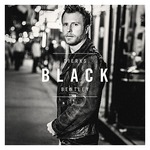 George Strait
plays at the MGM Grand Garden Arena in Las Vegas, Nevada, USA, with Dierks Bentley as his opening act. In the audience is Cassie Black, a former schoolmate of Bentley's. The pair will fall in love and marry before the year is out.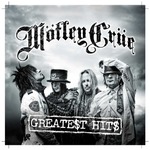 It is reported that
Motley Crue
guitarist Mick Mars is being sued for $10m by his ex-girlfriend, Robin Mantooth, who claims that he broke a promise to provide financial support for her if they broke up.
Twenty-five historically-significant music recordings are
added to the 2006 National Recording Registry at the US Library Of Congress
. These include singles such as Black Bottom Stomp by Jelly Roll Morton's Red Hot Peppers [1926], Wildwood Flower by The
Carter Family
[1928], Pony Blues by Charley Patton [1929], Peace in the Valley by Red Foley and the Sunshine Boys [1951], Blue
Suede
Shoes by
Carl Perkins
[1955], Be My Baby by
The Ronettes
[1963],
We Shall Overcome
by Pete Seege [1963], [I Can't Get No] Satisfaction by The
Rolling Stones
[1965] and A Change is Gonna Come by
Sam Cooke
[1965]. The additions also include complete albums such as The
Velvet Underground
and Nico by The
Velvet Underground
[1967], The Eighty-Six Years of
Eubie Blake
by
Eubie Blake
[1969], Burnin' by The Wailers including
Bob Marley
[1973], Live in Japan by
Sarah Vaughan
[1973] and Graceland by
Paul Simon
[1986]. This brings the number of recordings named in the registry to 225.
A helicopter belonging to Tommy Lee of
Motley Crue
is ordered to land at Los Angeles' Van Nuys airport after reports claim it is flying erratically. Lee, who is not at the controls, is told to land after Los Angeles Police Department (LAPD) alert airport officials.