Random selection from around 3,900 Facts
Click to filter results
Legal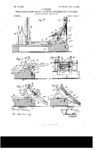 Joseph Wieser of Brooklyn, New York City, USA, is granted Patent No.US719926A for his invention of a pedal mechanism for self-playing attachments for pianos.
A revival of the musical comedy extravaganza
Babes In Toyland
opens at Jolson's 59th Street Theatre,
Broadway
, New York City, USA, where it will run for 32 performances.
Bill Haley
's contract with Essex Records comes to an end, enabling him to sign with Decca.
Chuck Berry
is convicted by a jury in the United States District Court, St Louis, Missouri, of transporting a 14-year-old Indian girl from El Paso, Texas, USA, to St. Louis, Missouri, for immoral purposes. Sentence is deferred by Judge George H. Moore until March 18.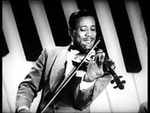 Trumpeter, violinist and singer
Ray Nance
of The
Duke Ellington
band begins a sixty-day jail sentence in Paul County Jail, Las Vegas, Nevada, USA, following his arrest in February on drugs charges.
When
The Four Pennies
arrive to play a one-nighter gig in Altringham, UK, they find that the gig has been cancelled because, according to a local police spokesman, "We didn't have enough reinforcements."
Nelson Mandela
is sentenced to life imprisonment on Robben Island, South Africa, for the crime of sabotage. The charge sheet at his trial listed 193 acts of sabotage in total. Inspired by Nelson Mandela's life and his plight,
The Special AKA
will release a single,
Free Nelson Mandela
, in 1984 on
2 Tone Records
in the UK. The song will peak at No9 in the UK singles chart, and is widely credited with having helped achieve Mandela's release from prison.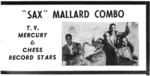 Jazz and blues saxophonist
Sax Mallard
posts an indefinite contract with The Profile Club, Chicago, Illinois, USA, on the Local 208 musicians' union list.
London-based band
The Spectres
sign a five-year deal with Piccadilly Records. They will release release two singles in 1966, I (Who Have Nothing) and Hurdy Gurdy Man (written by Alan Lancaster), and one in 1967, We Ain't Got Nothing Yet, but all three will sink without trace. The band will achieve greater success after a name change to
Status Quo
.
The contract to design and build
Spacelab 1
- a re-useable science laboratory for space flights - is given by the European Space Agency (ESA) to a consortium of companies from eight European countries under the leadership of the German space company ERNO Raumfahrttechnik in Bremen.
Kraftwerk
's 1978 song
Spacelab
is a celebration of this major technical step forward. Spacelab will first be launched successfully in 1983 from Kennedy Space Center, Merritt Island, Florida, USA, aboard the Space Shuttle Columbia.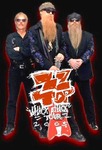 Police are called in when three hundred
ZZ Top
fans go on the rampage in San Francisco, California, USA, because they cannot get tickets for the band's upcoming show.
When
Spandau Ballet
play at The Blitz Club, Great Queen Street, London, UK, they are seen by Chris Blackwell of
Island Records
who offers
them
a recording contract on the spot.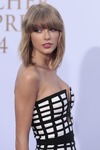 Before a concert in Denver, Colorado, USA,
Taylor Swift
attends a
meet-n-greet during which KYGO radio presenter David Mueller gropes her bottom
. Mueller will lose his job because of the incident and will, unsuccessfully, sue Swift for $3m, blaming her for his loss of employment.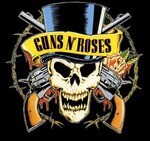 Assault charges against Axl Rose of Guns N' Roses are dropped when he and a neighbour he allegedly hit with a wine bottle agree to try to avoid each other.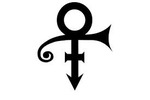 The Artist (better known as
Prince
) celebrates "Freedom Day" at Paisley Park, Minneapolis, Minnesota, USA, to celebrate his release from his Warner Brothers Records contract.
R. Kelly
issues yet another public denial that he is not the man who appears in the pornographic videotapes which have embroiled him in a major sex scandal.
Percy Miller, aka Master P, label boss of No Limit Records, and his younger brother Silkk The Shocker (real name Vyshonn Miller), are arrested on gun charges when their car is pulled over by police outside UCLA, Los Angeles, California, USA.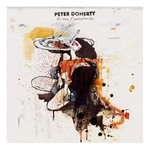 Pete Doherty
, troubled former frontman of
The Libertines
, appears at Highbury Corner Magistrates Court in London, UK, on charges of robbery and blackmail. Unable to raise bail money, Doherty is set to spend the weekend in jail.
A temporary restraining order
against
Britney Spears
is lodged - allegedly - in the District Court of Tampa, Florida, USA by Christopher Federline, brother of Spears' ex-husband Kevin Federline. The legal action is reported to claim, among other things, that Christopher Federline slept with Britney while she was married to his brother and he is thus the biological father of her son Sean Preston.
An application for the
UK trademark for 'Pussy Riot' is submitted
by OOO Kinokompania Web-Bio, a film production company set up and run by Natalia Kharitonova, the wife of the band's former attorney Mark Feygin. If the band itself does not contest the trademark application within three months, the right to market lingerie, beachwear and other clothing, along with miscellaneous media devices branded with the band's name will be owned by their former attorney's wife.
Rapper
Gucci Mane
is released [again] on bail from prison in Atlanta, Georgia, USA, where he was incarcerated for assaulting a man in an Atlanta nightclub with a bottle, and also for a parole violation.