Random selection from around 4,100 Facts
Click to filter results
Legal
Nat 'King' Cole
, just seventeen years old, marries his girlfriend, the dancer Nadine Robinson, in Michigan, USA.
Jazz violinist Eddie South signs a contract to record
Honeysuckle Rose
, On The Sunny Side Of The Street, Fiddleditty and Black Gipsy two days later at Vara Studios, Hilversum, Holland, with producer
Ed Crommelin
.
UK jazzman Ronnie Scott is among those arrested when forty police officers raid Club Eleven,
Carnaby Street
, London, UK, and find him in possession of illegal drugs.
Actress, singer and dancer Shirley Temple marries her second husband, Charles Alden Black.
Willie Nix records Prison Bound Blues, Truckin' Little Woman, Just One Mistake, Take A Little Walk With Me, Ridin' In The Moonlight and Mighty Showers Of Rain at
Sun Studios
in Memphis, Tennessee, USA.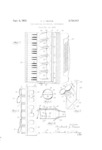 Frederick J. Troppe of Joliet, Illinois, USA, applies for a US Patent in respect of his
invention of a tone modifier for musical instruments
of the accordion type.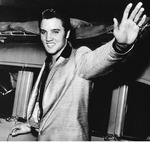 Elvis Presley
shocks his audience by
simulating sex with a stuffed dog called Nipper
when he plays the first of two nights at the
Pan-Pacific Auditorium
, Los Angeles, California, USA. After the show, local police caution Elvis about his on-stage behaviour. The following day, local press run headlines saying Elvis would have to clean up his act, and that night the Los Angeles Vice Squad films his entire concert, to study his performance.
Jimi Hendrix
] is sent to Rainier Vista 4-H Youth Centre, Seattle, Washington, USA, for seven days.
After being charged with car theft by Seattle Police, Jimmy Hendrix [later known to the world as guitar-god
Read More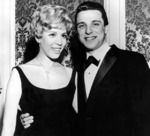 Hit songwriting team
Barry Mann
and
Cynthia Weil
are married in a church on Central Park West, New York City, USA.
A thirteen year old girl is caught by police on the outside of the eighth floor of The Sheridan Hotel, Sydney, Australia, hotel, trying to climb up to
The Beatles
' penthouse suite.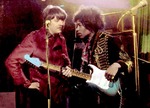 A meeting is held in New York City, USA, about the complex legal suit between Ed Chalpin's PPX Records and
Jimi Hendrix
(about his recording contracts).
Read More
John Lennon
, music publisher Morris Levy and Lennon's attorney Harold Seider meet for lunch at Club Cavaliero, 58th Street, New York City, USA, to discuss why Lennon had failed to record three songs owned by Levy on his recently released LP Walls And Bridges. Lennon explains to Levy that he had indeed recorded three Big Seven songs for what he thought would be his "next" LP, Rock'n'Roll, but that producer
Phil Spector
had disappeared with the tapes.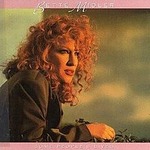 When seven members of Bette Midler's band are arrested for possessing cocaine and pot, they are bailed out by Miss Midler.
Abraham Beame, mayor of New York City, USA, hosts a luncheon for The
Bee Gees
at Gracie Mansion, to mark their charitable donations to
the Police
Athletic League Organisation.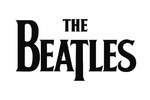 In the plagiarism suit about the song
My Seeet Lord
copying
The Chiffons
' tune
He's So Fine
, former Beatles' guitarist
George Harrison
is ordered by court to pay $587,000 damages to publishing company
ABKCO
, owned by
The Beatles
' former manager
Allen Klein
.
A mother, wearing a traditional white headscarf, goes to the Plaza de Mayo in Buenos Aires, Argentina, South America, to hand in a letter to the country's military leader, Videla, asking about her '
disappeared
' son. She is sent away but, moments later, she links arms with another woman and begins walking in silence around the square. Eventually, a small group of women are walking round the square in pairs. At the time, a government order banned assemblies of more than three people so, by walking in pairs, they could not be broken up by police. Every Thursday since that day the Mothers of The Disappeared have walked around Plaza de Mayo carrying photographs of their lost loved ones. The white headscarf, worn on that April day 35 years ago, became the symbol of the unity of the group. The songs
They Dance Alone
by
Sting
and
Mothers Of The Disappeared
by
U2
are about this protest.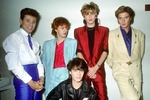 Duran Duran
sign their first recording contract, with EMI Records in London, England, UK, Europe.
Read More
The film
The Jazz Singer
, starring
Neil Diamond
as a young Jewish cantor with a secret life as a jazz singer, is premiered in Century City, California, USA. The film is a re-make of an
Al Jolson
movie, originally released in 1927.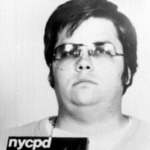 John Lennon
's killer,
Mark Chapman
, pleads insanity in court in New York City, USA.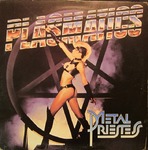 In the Palms Bar, Milwaukee, Wisconsin, USA, Wendy O. Williams of
The Plasmatics
is seen, according to a police report, "fondling her breasts, buttocks, and vaginal area with her hand, While subject was fondling her vaginal area, with her hand, she did it in a manner which simulated masturbation, Subject also was observed simulating masturbation and sexual intercourse using the handle of a sledgehammer." She is arrested but charges are later dropped.
Madness enter the UK singles chart with Cardiac Arrest, which will peak at No14.
Read More
Alan Jackson
becomes the first artist to sign with the Arista Nashville record label in
Nashville, Tennessee
, USA. The deal is also Jackson's first recording contract.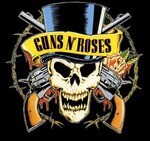 Assault charges against Axl Rose of Guns N' Roses are dropped when he and a neighbour he allegedly hit with a wine bottle agree to try to avoid each other.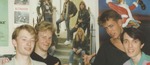 On A Friday
(later to become
Radiohead
) sign a recording contract with
EMI Records
in London, England, UK, Europe.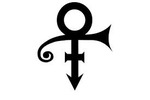 The Artist (better known as
Prince
) celebrates "Freedom Day" at Paisley Park, Minneapolis, Minnesota, USA, to celebrate his release from his Warner Brothers Records contract.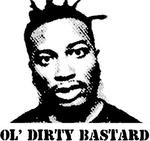 Rapper
Ol' Dirty Bastard
of the
Wu-Tang Clan
is arrested for failing to keep up with child support payments to his wife and their three children. Subsequently released on $4,500 bail, Ol' Dirty returns home to discover that his wife has filed for divorce.
Sweden, Europe, returns its
first Pirate Party MEP
, Christian Engstrom from Stockholm, with 7.4% of the Swedish vote. The result comes in the wake of a high-profile filesharing trial in which four heads of the Piratebay website were jailed for breaking copyright law.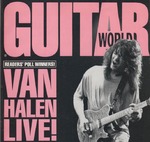 Eddie
Van Halen
files a lawsuit
against Nike in Los Angeles, California, USA, alleging that the company used the trademarked striped design from his guitar on their new line of 'Dunk Lows' sneakers.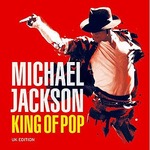 Michael Jackson
's nurse and nutritionist, Cherilyn Lee, is served with a subpoena as investigators into Jackson's death continue to seek out all medical records pertaining to the singer.
Billy Ray Cyrus files divorce from his wife Tish. The couple, who were married for seventeen years, are the parents of teen superstar
Miley Cyrus
.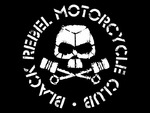 Robert Levon Been, bassist of
Black Rebel Motorcycle Club
, is fined 18,500 euros and given a three month suspended sentence in Germany, Europe, because of an incident in which he accidently injured a fan at a gig in Munich earlier in the year.
Former reggae singer
Finley Quaye
slaps Jobely Flores and spits in her face during a racially-motivated altercation on Leith Walk, Edinburgh, Scotland. Quaye will be arrested and charged with having committed the offence.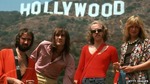 Bob Weston, who played guitar with
Fleetwood Mac
in the early 70s,
is found dead, aged 64
, by police at his home in Brent Cross, London, England, UK, Europe. The cause of death is reported to have been a gastrointestinal hemorrhage.
File-sharing website Megaupload.com is shut down by the FBI in the USA for violating music download piracy laws. The FBI describes the dispute as one of "the largest criminal copyright cases ever brought by the United States" and says it "directly targets the misuse of a public content storage and distribution site to commit and facilitate intellectual property crime."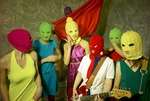 Three members of all-female Russian band
Pussy Riot
are
convicted of hooliganism
motivated by religious hatred, in Tagansky District Court, Moscow, Russia, Europe.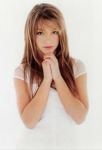 District Court Judge Steven Merryday of Tampa, Florida, USA, denies a request by Christopher Federline for a restraining order against
Britney Spears
, and closes the case. This bizarre tale began two days earlier when
A temporary restraining order
against
Britney Spears
was lodged - allegedly - in the District Court of Tampa, Florida, USA by Christopher Federline, brother of Spears' ex-husband Kevin Federline. The legal action is reported to have claimed, among other things, that Christopher Federline slept with Britney while she was married to his brother and he was thus the biological father of her son Sean Preston.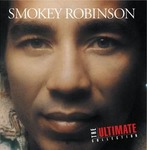 Claudette Robinson, the former wife of hitmaking songwriter/performer
Smokey Robinson
, begins a
court action to pursue her claim to half of the royalties earned by her husband
during the period of their marriage.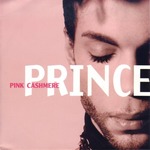 A hearing is held in Chaska, Minnesota, USA, to
determine whether to declare Prince's siblings as his heirs
, and who should manage the rock superstar's estate going forward. No will has surfaced since Prince died.