Random selection from around 1,100 Facts
Click to filter results
India
Christopher Columbus
's expedition seeking a Western route from Europe to India,
makes landfall in The Bahamas
, thus accidentally discovering the 'new world' of North America. In 1936, Chu Berry and Andy Razaff will be inspired to write the song
Christopher Columbus
, which will be recorded by
Fats Waller
, Fletcher Henderson, Andy Kirk,
Benny Goodman
, The
Ink Spots
,
Duke Ellington
and many others. Adherents of the Rastafarian religion, however, see Columbus as an oppressor, thus the Burning Spear reggae song Christopher Columbus castigates the explorer for claiming to have discovered the West Indies when, in fact, they were already inhabited by the Arawak tribe. Another song inspired by Columbus is Christopho Columbo, performed by
Bing Crosby
and
Louis Armstrong
in the 1951 movie Here Comes The Groom. The 1960 Jimmy Jones hit,
Good Timin'
, also refers to Columbus' achievements, with the lines "Who in the world woulda ever known what Columbus could do, If Queen Isabella hadn't hawked her jewels in 1492".
British record producer and composer
Norrie Paramor
is born in London, UK. He will become particularly well known for his lengthy working association with
Cliff Richard
at EMI Records.
Jazz critic
Steve Race
writes a feature in UK pop music weekly
Melody Maker
celebrating what he believes to be the demise of rock'n'roll. When teenager
Ian Samwell
reads it, he is inspired to write the song
Move It
, which will become the first genuine British rock'n'roll hit, sung by
Cliff Richard
.
British pop idol
Cliff Richard
appears in a UK tv show, Birthday Honours, which compares his '1,000 a week lifestyle with that of a student living on '6 a week.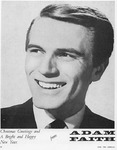 The 9th annual New Musical Express (NME) Poll Winners concert, held at The Empire Pool, Wembley, London, England, UK, Europe, is televised for the first time by ABC to an audience estimated at 15 million.
Connie Francis
presents awards to
Adam Faith
,
The Shadows
and skiffle king
Lonnie Donegan
. Performing live are
Bert Weedon
,
Billy Fury
, Emile Ford And The Checkmates,
Adam Faith
and The
John Barry
Seven, and
Cliff Richard
And
The Shadows
.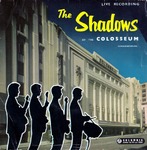 Cliff Richard
And
The Shadows
play a show for black audiences only in The Alhambra Theatre, Cape Town, South Africa. Box office receipts go to local charities.
Cliff Richard
is in the Canary Islands filming his next movie, Wonderful Life.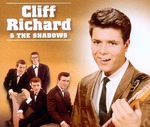 Cliff Richard
and
The Shadows
end an 80-date Scandinavian tour in Gothenburg, Sweden, Europe.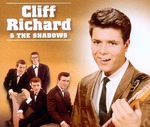 Cliff Richard
and
The Shadows
begin a European tour in Frejus, France, Europe.
Prudence Farrow
, along with her actress sister, Mia Farrow, travels with the Maharishi Mahesh Yogi from New York City, USA, to India, Asia, where she begins studying the Maharishi's transcendental meditation techniques at his Ashram in Rishikesh. When
The Beatles
arrive at the ashram in mid-February, they notice that Prudence has become obsessed by her meditative practice, and virtually never leaves her room.
John Lennon
and
George Harrison
of
The Beatles
undertake to help her return to something closer to normality. Inspired by her dilemma, Lennon writes the song
Dear Prudence
, encouraging her to realise that there is more to life than meditation.
Read More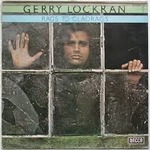 Gerry Lockran
plays at The Barnet And Whetstone Folk Club, Totteridge, London, England, UK, Europe.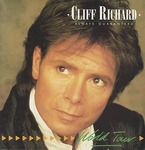 Cliff Richard
begins a UK tour during which he performs gospel music.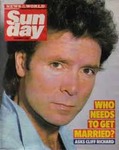 Cliff Richard
is playing during four nights at The International Centre, Bournemouth, England, UK, Europe.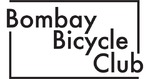 Bombay Bicycle Club
play
at The Albert Hall
, Manchester, England, UK.