Random selection from around 870 Facts
Click to filter results
Guns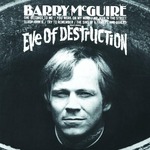 Barry McGuire
, formerly of the
New Christy Minstrels
, releases a new single,
Eve Of Destruction
, on
Dunhill Records
in the USA.
Read More
The Tremeloes
are the musical guests on ATV television show The Goilden Shot in the UK.
John Lee Hooker
records I Don't Wanna Go To Vietnam, Messin' Round With The Blues and Hold On Baby, at Vault Recording Studios, Los Angeles, California, USA.
Earl Hooker
plays guitar on these tracks.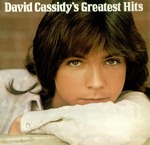 David Cassidy
plays at Maine Road Football Stadium, Manchester, UK.
Read More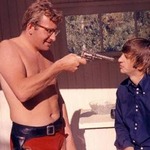 Mal Evans
, long-term roadie for
The Beatles
, is shot dead when he threatens police officers in Los Angeles, California, USA, with an unloaded air rifle during a domestic dispute. (According to close friend
Harry Nilsson
, later, when Evans' body was being sent home to England, it became mislaid and - bizarrely - ended up in the Dead Letter Office. Eventually, Evans was cremated in Los Angeles.)
Read More
The Clash
begin the day at the Screen On The Green cinema in Islington, London, UK, building the stage for tonight's Midnight Special concert in which they will play with The
Sex Pistols
.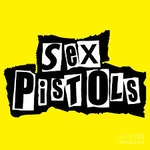 In the afternoon, The
Sex Pistols
sign a management contract with Glitterbest Ltd, owned by Malcolm McLaren. That night, they earn £438 for playing at the first of two days of the Punk Festival at London's 100 Club, along with
The Clash
,
Siouxsie
and the Banshees, and Subway Sect.
The Buzzcocks
enter a recording studio for the first time, at Revolution Studios, Stockport, UK. The results are eventually released on the bootleg EP,
Time's Up
.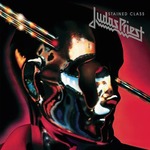 In Reno, Nevada, USA, after listening to the
Judas Priest
album Stained Class, heavy metal fans Raymond Belknap and Jay Vance attempt suicide with a sawn-off shotgun. Belknap dies instantly. Vance survives but is horribly disfigured.
Read More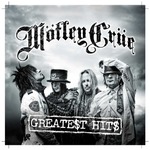 Following their arrest the previous night in Tokyo, Japan, Asia, Nikki Sixx of
Motley Crue
and manager Doc McGhee are freed at 5am after their Japanese promoter Mr Udo convinces the miscreants to sign an apology. The pair had been arrested for violent and abusive behaviour aboard the Oaska to Tokyo Bullet Train.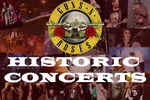 Guns N'Roses
play at Pocono Downs, Wilkes-Barre, Pennsylvania, USA.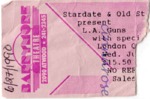 L.A. Guns play at The Barrymore Theatre, Madison, Wisconsin, USA, supported by The London Quireboys.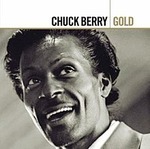 St. Charles County, Missouri, USA, police hold a press conference to announce that their
drug agents recently found and seized several plastic bags of marijuana
, an unspecified quantity of hashish, two rifles, a shotgun, $122,000, and pornographic videotapes, slides and books, at Berry Park, a liesure complex owned by
Chuck Berry
. Unexpectedly, Berry himself turns up at the press conference and denies ever having used cocaine (none of which had been found at Berry Park, although that was what the Drug Agents had been searching for).
Scott Weiland of
Stone Temple Pilots
and
Velvet Revolver
is given three years probation by a court in Los Angeles, California, USA, after being convicted of driving under the influence.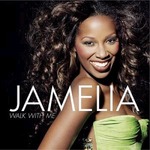 R'n'B vocalist
Jamelia
is seen hanging out at the BRIT Awards with the Birmingham-based Burger Bar Boys gang. She also makes gestures as if shooting a gun, and calls out 'Big up to the Blood Brothers' – a reference to a gang which includes her two brothers, one of whom was recently jailed for murder.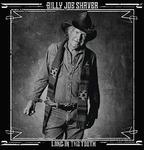 Police in Lorena, Texas, USA, issue two warrants for the arrest of country music singer and songwriter
Billy Joe Shaver
who
recently shot Billy Bryant Coker
, in the face with a handgun, following a confrontation in Papa Joe's Texas Saloon.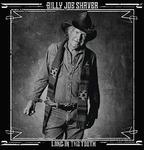 Country music singer and songwriter
Billy Joe Shaver
is indicted on felony charges by a grand jury in McLennan County, Texas, USA. The indictment relates to a 2007 charge of aggravated assault with a deadly weapon, after Shaver had
shot Billy Bryant Coker
, in the face with a handgun, during a confrontation outside Papa Joe's Texas Saloon in Lorena.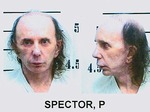 Legendary record producer
Phil Spector
is
sentenced to a minimum of 19 years in jail
, by Judge Larry Paul Fidler of
Los Angeles County Superior Court
, for the 2003 murder of actress
Lana Clarkson
at his Los Angeles mansion in Alhambra, Los Angeles, California, USA.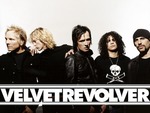 Scott Weiland of
Stone Temple Pilots
and
Velvet Revolver
launches his book Not Dead And Not For Sale in New York City, USA.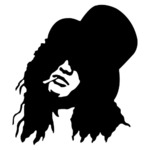 Former
Guns N' Roses
guitarist
Slash
is awarded a star on the Hollywood Walk of Fame at a ceremony in front of The Hard Rock Cafe on Hollywood Boulevard, Los Angeles, California, USA.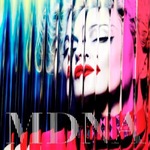 On the North American leg of her World Tour 2012,
Madonna
plays at Philips Arena, Atlanta, Georgia, USA.
David Bowie
releases Valentine's Day, the fourth single from his 24th studio album The Next Day, in the USA. the song is widely perceived as being critical of American gun laws.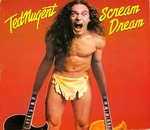 Shemane Deziel Nugent, the wife of heavy metal guitarist and notorious 'Wild Man Of Rock'
Ted Nugent
is
arrested after security officers find a gun in her carry-on luggage
at Dallas/Fort Worth International Airport, Dallas, Texas, USA.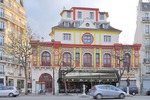 Over
80 people are killed during a horrific terrorist attack
on
The Bataclan Theatre
, Paris, France, Europe, during a gig by
The Eagles Of Death Metal
.
Read More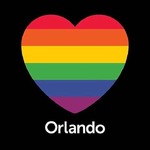 A
mass shooting takes place inside Pulse
, a gay nightclub in Orlando, Florida, USA. The shooting results in fifty deaths, including the gunman, 29-year-old
Omar Mateen
, who is killed by police after a three-hour standoff. A further 53 people are injured.