Random selection from around 970 Facts
Click to filter results
Guns
Police Superintendent David Hennessey is shotgunned to death on
Basin Street
, New Orleans, Louisiana, USA. Hennessey's death will be related in an early blues song, The Downfall Of The Lion, written by
Richard 'Rabbit' Brown
, but never recorded. All that remains is a verse recalled by guitarist Lemon Nash, who played with Brown in the 1920's: "I'm gonna tell you racketeers, Something you can understand, Don't let your tongues say nothin', That your head can't stand." Hennessey's killing will also provide the basis of another song,
The Hennessey Murder
.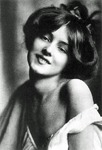 During the song I Could Love A Million Girls on the opening night of the musical revue Mam'zelle Champagne at
Madison Square Garden
in New York City, USA, Harry Kendall Thaw, husband of actress Evelyn Nesbit, shoots architect Sanford White three times in the face, killing him. It transpires that Sanford White had had an affair with Miss Nesbit.
After a life of crime including numerous murders, Public Enemy No1
Pretty Boy Floyd
is shot dead, aged 30, by police officers in East Liverpool, Ohio, USA. Floyd's life is romanicised in the 1939
Woody Guthrie
song
Pretty Boy Floyd
, which has since been recorded in numerous versions by artists including
Bob Dylan
and
The Byrds
.
After an intense, hours-long gun-battle with FBI agents who have surrounded
her house at 13250 East Highway C-25
, Ocklawaha, Florida, USA, gang leader
Ma Barker
is shot dead. She will be immortalised in song by
Boney M
's 1977 hit single
Ma Baker
- in which her name is slightly modified to make it easier to sing.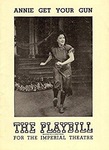 The musical comedy
Annie Get Your Gun
, by
Irving Berlin
, closes at The Imperial Theatre,
Broadway
, New York City, USA, at the end of a run of 1,147 performances.
Lalo Schifrin records his compositions The Cincinnati Kid (Instrumental Version), Dialogue In The Rain, Melba, The Man, Shooter and New Orleans Procession in RCA Recording Studios, Hollywood, California, USA.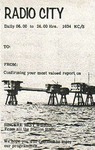 British impresario
Reg Calvert
, manager of
The Fortunes
and
Pinkerton's Assorted Colours
, is blown away with a shotgun in the home of Major Oliver Smedley, Wendens Ambo, near Saffron Walden, UK, during a dispute about
Radio City
, a pirate radio station owned by Calvert. Later in the day Major Smedley is arrested for the killing.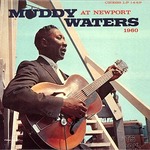 On the day that Martin Luther King is shot dead,
Muddy Waters
and The Hallucinations play at
The Boston Tea Party
, Boston, Massachusetts, USA.
Read More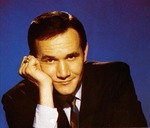 A friend accidentally shoots
Roger Miller
in the left hand with an air pistol in his home in Los Angeles, California, USA. It takes 90 minutes for doctors to remove the pellet, delaying a promotional trip to London.
Led Zeppelin
play at the Student Refectory, Leeds University, Leeds, West Yorkshire, UK.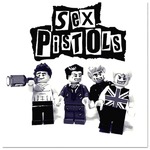 The
Sex Pistols
play at The Happy House, University Of Stockholm, Stockholm, Sweden, Europe. At a restaurant after the show, bassist Sid Vicious gets into a fight with a group of local Hell's Angels and is beaten up.
Read More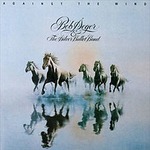 Bob Seger
And The Silver Bullet Band release their eleventh studio LP,
Against The Wind
, on
Capitol Records
in the USA.
Police officer Daniel Faulkner and journalist/cab driver Mumia Abu-Jamal are involved in an altercation in Philadelphia, Pennsylvania, USA, during which both are shot.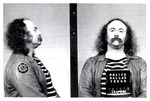 Texan judge Pat McDowell sentences
David Crosby
to five years in jail for a 1982 drugs and firearms offence.
Prince works on the 7" edit of the extended version of the Apollonia 6 track Sex Shooter in Studio 3, Sunset Sound, Hollywood, Los Angeles, California, USA.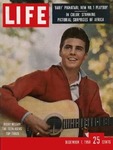 Rick Nelson
plays at PJ's Alley, Guntersville, Alabama, USA.
Heading back to Tokyo, Japan, on the Bullet Train after a show in Osaka, Tommy Lee and Nikki Sixx of
Motley Crue
become somewhat inebriated. They pour Jack Daniels over the heads of unsuspecting commuters and smear curry all over the walls. As the orgy of idiocy escalates, Nikki Sixx throws a Jack Daniels bottle at Mr. Udo, their Japanese tour promoter. It misses Mr Udo but hits a businessman in the back of the head. On arrival in Tokyo, Riot Squad police arrest Sixx and take him to jail, along with manager Doc McGhee.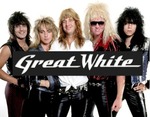 When Great White play at the Reebok Riverstage, Manhattan, New York City, USA, they are joined by
Slash
of
Guns N'Roses
for a version of Jumping Jack Flash.
John Sebastian, the owner and general manager of radio station KLSK FM in Albuquerque, New Mexico, USA, plays Stairway To Heaven by
Led Zeppelin
for twenty-four hours non-stop to inaugurate the station's format change to Classic Rock. Police arrive at the station twice with guns drawn: once when a listener reports that the DJ has apparently suffered a heart attack, and a second time when it is suspected that, this being during the Gulf War, the station has been taken hostage by terrorists dispatched by Saddam Hussein, known to be a Zeppelin fan.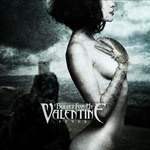 Oasis
,
Weezer
,
Kasabian
, Yellowcard, The Others,
Black Crowes
,
Public Enemy
, Him,
Inme
, Bullet For My Valentine, Fightstar, The Las,
Teenage Fanclub
,
Bloc Party
, Death Cab For Cutie, Roddy Frame, Eighteen Visions,
Alexisonfire
and others play at the Summer Sonic Festival in Chiba Marine Stadium, Tokyo, Japan, Asia.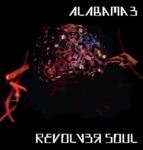 Alabama 3
release a new album,
Revolver Soul
, in the UK.

Bullet For My Valentine
are chosen as Best British Band and Best Live Band at the
17th Kerrang! Awards
ceremony at the Old Truman Brewery in London, England, UK.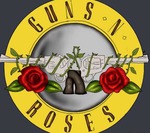 Guns N' Roses are officially announced as headliner of the next Coachella Festival, with KROQ reporting that
Slash
and Duff McKagan are both rejoining the band.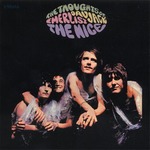 Keith Emerson
, keyboardist with
The Nice
and
Emerson, Lake And Palmer
, is
found dead of a self-inflicted gunshot wound
at his home in Santa Monica, California, USA. He suffered for many years with a painful nerve condition, and was thought to have become depressed.
Not In This Lieftime
tour,
Guns N'Roses
play at Camping World Stadium, Orlando, Florida, USA, supported by The Cult. This tour features classic
Guns N'Roses
line-up members Axl Rose,
Slash
and Duff McKagan, playing together for the first time since 1993.
During their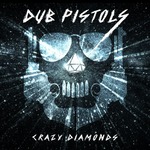 Dub Pistols
release their seventh album, Crazy Diamonds, on Sunday Best in the UK.
Read More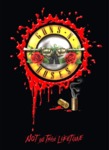 During the Second European leg of their
Not In This Lieftime
tour,
Guns N'Roses
play at Valle Hovin, Oslo, Norway, Europe. This tour features classic
Guns N'Roses
line-up members Axl Rose,
Slash
and Duff McKagan, playing together for the first time since 1993.