Random selection from around 850 Facts
Click to filter results
Guns
The term '
hillbilly
' appears in print for the first time in The New York Journal, and is defined thus - 'A Hill-Billie is a free and untrammeled white citizen of Alabama, who lives in the hills, has no means to speak of, dresses as he can, talks as he pleases, drinks whiskey when he gets it, and fires off his revolver as the fancy takes him.' In due course, the term will also used as a generic descriptor for the country music played by such people.
Two negro musicians, William Slaughter and Ralph Johnson, and Powell Calloway, white, are shot with a revolver and instantly killed by one Lillian Williams, during a dance at Morris Creek, West Virginia, USA.
During the First World War, a British fleet off the Gallipoli Peninsula, Turkey, Europe, begins an almost continuous bombardment of Battleship Hill, which marks the start of what will come to be known as
The Gallipoli Campaign
. At the same time, British Empire and French forces make amphibious landings on the Gallipoli peninsula. The 2011 song
On Battleship Hill
by
P.J. Harvey
, is about this conflict.
Glen Troutman is born in Joplin, Missouri, USA. He will find success as rockabilly star
Glen Glenn
.
At a meeting of
The Association
For Education By Radio in Columbia, Missouri, USA, Charles A. Seipmann of the OWI (Office of War Information) declares that "Propaganda can win the war and must. Armed victory alone can't. Music is our strong morale builder." Seipmann uses his speech to argue for the use of popular music to inspire the war effort, and specifically mentions the Frank Loesser song
Praise The Lord And Pass The Ammunition
.
Judy Garland
, bloated by acute hepatitis caused by drug abuse, enters The Doctors' Hospital, New York City, USA.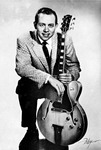 After receiving death-threats, revered Nashville session guitarist
Hank Garland
is seriously injured when he crashes his 1959 Chevy Nomad station wagon on Route 41 near Springfield, Tennessee, USA. Two local residents claim to have heard gunfire immediately before the crash, and bullet-like holes were later seen on the vehicle. The man whose guitar can be heard on hits by
Elvis Presley
, The
Everly Brothers
and
Patsy Cline
, will never work again.
Read More
Geoff Mott and the Mottoes play at the Friends Meeting House, Cambridge, UK. Their vocalist, Syd Barrett, will go on to form
Pink Floyd
.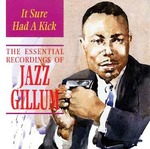 Blues harmonica master
Jazz Gillum
is shot in the head during an argument, and is pronounced dead on arrival at Garfield Park Hospital, Chicago, Illinois, USA.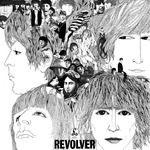 The Beatles
' seventh studio album,
Revolver
, is released in Spain, Europe, on Odeon Records.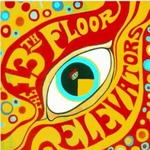 Stacy Sutherland, former lead guitarist of the 13th Floor Elevators, is accidentally shot dead by his wife Bunny, in Houston, Texas, USA.
Carlton Barrett (Carlie Barrett), drummer for
Bob Marley
and the Wailers is shot dead by his wife and her lover outside his home in Kingston, Jamaica, Caribbean.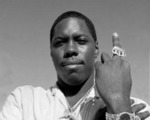 During a clash between feuding Bronx and Brooklyn hip hop factions, rap performer
Scott La Rock
is shot dead in the street in New York City, USA. His killer is never apprehended.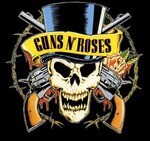 When The
Rolling Stones
play a second night at The Coliseum, Los Angeles, California, USA, they are joined for one song by
Eric Clapton
. Earlier in the evening,
Axl Rose
, singer of support band
Guns N' Roses
, announces from the stage that the band will be destroyed if certain members of the band can't stop using heroin.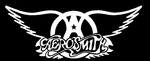 Aerosmith
take part in a 'Wayne's World' sketch on tv show Saturday Night Live in New York City, USA, during which they pertform Monkey On My Back and Janie's Got a Gun.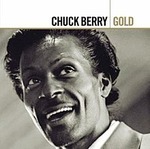 St. Charles County, Missouri, USA, police hold a press conference to announce that their
drug agents recently found and seized several plastic bags of marijuana
, an unspecified quantity of hashish, two rifles, a shotgun, $122,000, and pornographic videotapes, slides and books, at Berry Park, a liesure complex owned by
Chuck Berry
. Unexpectedly, Berry himself turns up at the press conference and denies ever having used cocaine (none of which had been found at Berry Park, although that was what the Drug Agents had been searching for).
Manchester, UK's troubled
Hacienda Club
re-opens after being closed since early January because of violence. The bouncers are now wearing bullet-proof vests and there are walk through metal detectors on the way in.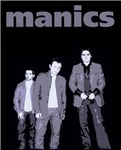 The
Glastonbury festival
in Pilton, Somerset, England, UK, features
Manic Street Preachers
,
Blur
,
Paul Weller
,
Elvis Costello
,
Oasis
,
Bjork
, Orbital,
Radiohead
,
Johnny Cash
. Attendance is 105,000, but the event is marred by several drug-related shootings.
Read More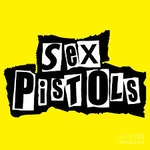 Anne Beverley
, mother of Sid Vicious, bassist of The
Sex Pistols
, commits suicide at home in Swadlincote, Derbyshire, England, UK.
Ray Davies of
The Kinks
is shot in the leg while chasing a shotgun-wielding mugger, Jerome Barra, through
the streets
of New Orleans, Louisiana. Barra had snatched a purse belonging to Davies' girlfriend as they strolled down Burgundy Street in the early evening.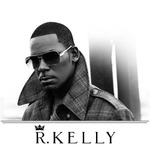 Singer
R. Kelly
slaps a $75m lawsuit on rapper
Jay-Z
, following incidents during their joint concert three days earlier at
Madison Square Garden
, New York City, USA. Kelly had quit the stage after claiming to see two audience members pointing guns in his direction. Kelly also claims to have been pepper sprayed backstage by an associate of
Jay-Z
.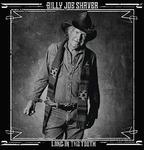 Country music singer and songwriter
Billy Joe Shaver
is indicted on felony charges by a grand jury in McLennan County, Texas, USA. The indictment relates to a 2007 charge of aggravated assault with a deadly weapon, after Shaver had
shot Billy Bryant Coker
, in the face with a handgun, during a confrontation outside Papa Joe's Texas Saloon in Lorena.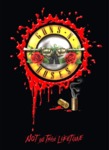 During the warm-up dates for their
Not In This Lieftime
tour,
Guns N'Roses
play at The T-Mobile Arena, Las Vegas, Nevada, USA, supported by Alice In Chains. This tour features classic
Guns N'Roses
line-up members Axl Rose,
Slash
and Duff McKagan, playing together for the first time since 1993. Having broken his foot at the start of the month, Axl Rose performs this show from the customized throne that
Dave Grohl
of
Foo Fighters
had used to perform after he broke his leg at a concert.