Random selection from around 810 Facts
Click to filter results
Guns
Jazz piano pioneer
Clarence 'Pine Top' Smith
[aka Pinetop Smith] is performing at The Masonic Lodge dance hall in Chicago, Illinois, USA, when a fight breaks out. Shots are fired and Smith is killed by a bullet from the gun of David Bell.
On Christmas Day, for reasons never conclusively established, sharecropper
Charlie Lawson murders his wife and six of his seven children
at their farm on Brook Cove Road in Germanton, North Carolina, USA, before shooting himself in the woods nearby. This terrible tragedy will inspire the 1930 song The Murder Of The Lawson Family by The Carolina Buddies
The Carolina Buddies record
The Murder Of The Lawson Family
and In A Cottage By The Sea for
Columbia Records
in New York City, USA. The first of these songs is inspired by a gruesome mass murder which took place on Christmas Day 1929 in North Carolina.
Al Bowlly
, accompanied by the
Ray Noble
Orchestra, records Mademoiselle and How Could We Be Wrong?, in London, UK, for HMV Records.
After an intense, hours-long gun-battle with FBI agents who have surrounded
her house at 13250 East Highway C-25
, Ocklawaha, Florida, USA, gang leader
Ma Barker
is shot dead. She will be immortalised in song by
Boney M
's 1977 hit single
Ma Baker
- in which her name is slightly modified to make it easier to sing.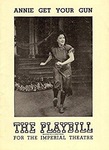 The musical comedy
Annie Get Your Gun
, by
Irving Berlin
, closes at The Imperial Theatre,
Broadway
, New York City, USA, at the end of a run of 1,147 performances.
After strangling his mother to death and stabbing his wife, engineering student and former US Marine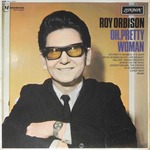 Roy Orbison
releases a new single, There Won't Be Many Coming Home, on
London Records
in the UK.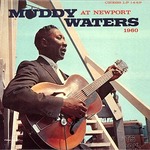 On the day that Martin Luther King is shot dead,
Muddy Waters
and The Hallucinations play at
The Boston Tea Party
, Boston, Massachusetts, USA.
Read More
The Hollies
, Dave Dee, Dozy, Beaky, Mick And Tich, Gun,
Soft Machine
,
Marmalade
and more play at The Barbecue, Earlham Park, Norwich, England, UK, Europe.
Sid Vicious former bassist of The
Sex Pistols
, attempts suicide in the bathroom of the Hotel Seville, Madison Avenue, New York City, by slitting his wrists.
Scottish punk band
The Rezillos
play their final live gig, at The Apollo, Glasgow, Scotland. The show is recorded and will be released as the live album Mission Accomplished But The Beat Goes On.
Teenage schoolgirl
Brenda Spencer
shoots dead eleven of her schoolmates at Cleveland Elementary School in San Diego, California, USA. Asked why, she tells police "
I don't like Mondays
." Six months later, her statement will be used as the title of a
Boomtown Rats
' UK No1 single based on the horrific events of this day.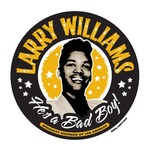 50s rock'n'roll star
Larry Williams
is found dying of a gunshot wound in his Laurel Canyon, Los Angeles, California, USA, home. He will die five days later.
The album Nine Tonight by
Bob Seger
And The Silver Bullet Band is certified both gold and platinum by the
R.I.A.A.
in the USA.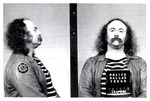 When he crashes his car into a fence on San Diego Freeway, California,
David Crosby
is arrested and charged with possession of drugs, carrying a concealed gun, and driving under the influence of cocaine.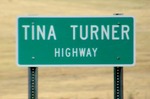 A stretch of
State Route 19
in Tennessee, USA, is officially named
Tina Turner
Highway, in honour of
Tina Turner
, who was born and raised in the nearby little ol' town of Nutbush.
DJ Jam Master Jay [real name Jason Mizell] of Run DMC, is shot dead in his Jamaica, Queens, New York, USA, recording studio, aged 37.
"shock and awe" bombing campaign
hits Baghdad, Iraq, Western Asia, and the northern Iraqi cities of Mosul and Kirkuk. Pentagon officials stated that the campaign would send 1,500 bombs and missiles over Iraq in the first 24 hours. Deaths are estimated at 6,616.
Shock And Awe
by
Neil Young
, Shock And Awe by
Teenage Fanclub
and Dreaming Of Paris by Van Dyke Parks are among the many songs reflecting on the shock and awe campaign.
The first wave of America's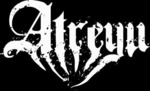 Atreyu
, Bullet For My Valentine and The Black Maria play at The Zodiac, Oxford, England, UK, Europe.
Read More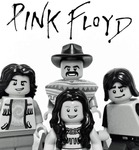 The
Live8 Concert
in Hyde Park, London, England, UK, (and several other cities worldwide), features artists including
Pink Floyd
,
Coldplay
,
Dido
,
Keane
,
Elton John
,
Annie Lennox
,
Madonna
, Muse,
Razorlight
,
Scissor Sisters
,
Paul McCartney
, Joss Stone, Stereophonics, Sting,
Robbie Williams
,
U2
,
Stevie Wonder
, R.E.M.,
The Cure
,
Velvet Revolver
,
Bob Geldof
,
The Killers
and
Snow Patrol
.
Read More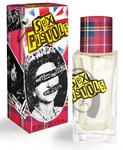 The
Sex Pistols
launch their
own brand perfume
in the USA. The product is described as "the
spirit
of punk in a bottle". The publicity for the perfume claims that, "
Sex Pistols
fragrance is inspired by anarchy and chaos, as the ideologies of the bend that made a revolution in UK in the 70s, spreading to the international music scene."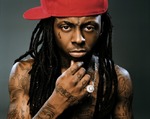 After
Lil Wayne
is driven to a Bloomington, Indiana, USA, nightclub in a car with flashing red and blue lights and sirens, he is escorted inside by
two security guards dressed in police-style uniforms
with gun belts. Later, the guards, Ronald Andre Harrod and Larry Lee Richardson, are questioned by local police and face charges of impersonating police officers.