Random selection from around 1,100 Facts
Click to filter results
Gospel
Charles Luckeyeth Roberts is born in Philadelphia, Pennsylvania, USA. he will find success as stride jazz pianist and composer Luckey Roberts.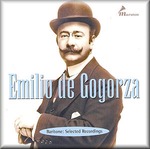 Vocalist Herbert Goddard (aka
Emilio de Gogorza
) records Stars Of A Summer Night, and O Holy Night for
Victor Records
in Philadelphia, Pennsylvania, USA.
Clara Ward
is born in Philadelphia, Pennsylvania, USA. She will find success as a member of the hugely popular gospel group
The Ward Singers
.
The Tindley Quaker City Gospel Singers record Hallelujah Side for
OKeh Records
in New York City, USA.
Popular Scottish country dance group The
Jimmy Shand
Band makes its first New Year broadcast on BBC Radio in the UK. The group will become almost a permanent fixture on New Year shows in later years.
In an effort to have his passport returned to him, popular singer
Paul Robeson
visits The State Department in Washington DC, USA, and asks to see Secretary of State Dean Acheson. He is offered the return of his passport, but only if he will sign statement that he will not make any speeches while abroad. Robeson refuses, maintaining that his freedom of speech is not negotiable, that it is his inalienable right, as an American citizen, to travel freely and speak as he wishes.
The Gold Rock Gospel Singers record How Sweet He Is and Jesus I'll Never Forget for
Savoy Records
in the USA, but the tracks will not be released.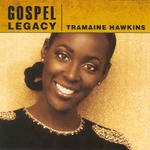 Grammy-winning gospel singer
Tramaine Hawkins
is born in San Francisco, California, USA. Although most of her career will be spent in gospel music, she will briefly be a member of the pop group
The Honey Cone
in the 1970s.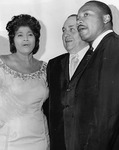 The Greater Philadelphia Citizens Committee holds an event, The Sound Of Freedom, in Philadelphia, Pennsylvania, USA, with Dr. Martin Luther King as guest speaker, and special musical performances by artists including
Mahalia Jackson
.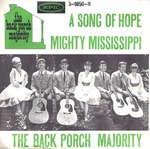 The Back Porch Majority
, Danny Cox, The Clara Ward Singers and The Yachtsmen Quartet play in the Disneyland After Dark Hootenanny, Disneyland, Los Angeles, California, USA.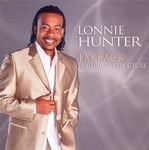 Gospel musician and recording artist
Lonnie Hunter
is born in Harvey, Illinois, USA.
The
Stanley Brothers
record Seek Jesus, God's Highway, The End Of The Road and other tracks in King Recording Studio, 1540 Brewster Avenue, Cincinnati, Ohio, USA.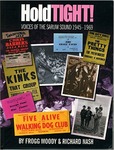 The Gospel play at the
Alex Disco in The Alexandra Rooms, New Street
,
Salisbury
, Witlshire, England, UK, Europe.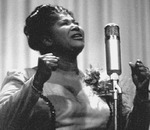 Gospel star
Mahalia Jackson
presents the keys of a 12-seater bus to the Salvation Army Children's Home in Sydenham, Kent, England, UK, Europe. The bus was a gift from a leisure arts company. In the evening Jackson plays a concert at The
Royal Albert Hall
, London, UK.
The American Folk, Blues And Gospel Festival 69, starring Albert King,
Otis Spann
,
John Lee Hooker
and Champion Jack Dupree, plays at the Sports Centre, Bracknell, UK.
Country music singer-songwriter Martha Carson, known as the First Lady Of Gospel Music, dies in
Nashville, Tennessee
, aged 83.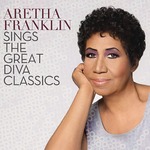 Aretha Franklin
plays the first of two nights at Harrah's in Atlantic City, New Jersey, USA.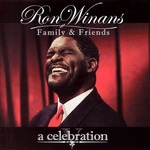 Gospel legend
Ronald Winans
of
The Winans
dies of heart disease at Harper Hospital, Detroit, Michigan, USA.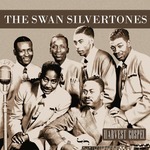 Gospel singer the
Rev. Claude Jeter
, a founding member of gospel group the
Swan Silvertones
, dies aged 94, in the Bronx, New York City, USA.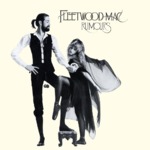 On the first leg of their Unleashed tour,
Fleetwood Mac
play at
Madison Square Garden
, New York City, USA.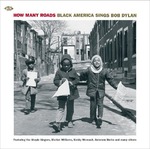 The compilation album How Many Roads - Black America Sings
Bob Dylan
is released by Ace Records in the UK. The album features versions of
Bob Dylan
songs by
Solomon Burke
, The Persuasions, The
Neville Brothers
, Patti LaBelle, Esther Phillips,
The Staple Singers
,
Bobby Womack
,
The Isley Brothers
, The
O'Jays
,
Brook Benton
, Gary 'US' Bonds and others.
Read More
Celine Dion
,
Arcade Fire
, Patrick Watson, Coeur de pirate, Ian Kelly, Vincent Vallieres and others take part in a
benefit concert in Metropolis
, Montreal, Quebec, Canada, in memory of lighting technician
Denis Blanchette, who died tragically on September 4
during a shooting incident at a Parti Quebecois' election-night party.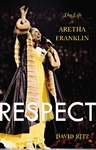 Aretha Franklin
plays the first of two nights
at Radio City Music Hall
, New York City, USA.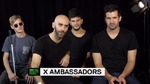 X Ambassadors
play live on Late Night with Seth Meyers on tv in the USA.