Random selection from around 540 Facts
Click to filter results
Funny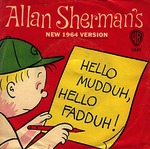 Musical comedy performer
Allan Sherman
stars in his own tv special,
Allan Sherman
's Funnyland, on NBC-tv in the USA.
The
Rolling Stones
are caught urinating against a garage wall in Romford, Essex, UK. They also play a show Romford's ABC Cinema.
Read More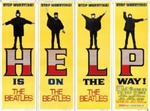 Having completed filming for their second film,
Help!
, provisionally titled Eight Arms To Hold You,
The Beatles
fly from Salzburg, Austria, Europe, to London, UK.
Read More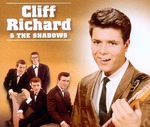 Cliff Richard
tells UK music weekly newspaper the
NME
that he is retiring from pop music in order to teach religious instruction in secondary schools.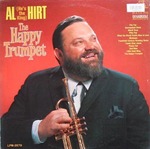 When popular trumpet player Al Hirt keeps the audience waiting for him to appear at
Penn Theatre
in Pittsburgh, Pennsylvania, USA, a search begins and Hirt is discovered sound asleep in his hotel bedroom. The show begins an hour and a half late.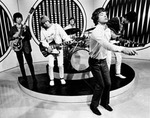 The University of California in Los Angeles, California, USA, announces that students taking music degrees will be expected to study The
Rolling Stones
as part of their curriculum.
Moby Grape
record
Just Like Gene Autry : A Foxtrot
, in New York City, USA, for their
Columbia Records
album Wow! When the track, a 1930s jazz pastiche, appears on the album, it is recorded at 78rpm, and thus requires listeners to change the speed setting on their record players from 33.3rpm to 78rpm in order to hear it at the correct speed.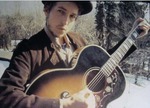 Dressed in cowboy garb and introduced as Elmer Johnson,
Bob Dylan
makes a
surprise guest appearance
during
The Band
's set at the
Mississippi River Festival
,
Southern Illinois University
,
Edwardsville
,
Illinois
, USA.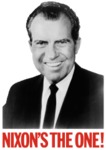 US President Richard Nixon takes part in a project to discover the causes of the generation gap. He and Vice President Spiro T. Agnew watch films of simulated acid trips and subject themselves to hours of protest music.
When vocalist Mr Twister, of rock band Christopher Milk, pours hot wax over himself and bites audience members in The Troubadour, Los Angeles, California, USA, a blazing row erupts with the club owner Doug Weston.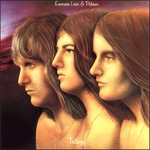 When
Emerson, Lake and Palmer
play at Stadio, Bologna, Italy, Europe, fireworks are set off by mistake during the show, and many explode among the audience, bringing the show to a premature end.
Read More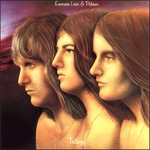 Greg Lake of Emerson Lake and Palmer (ELP) is arrested for skinny dipping in public in a swimming pool at the band's hotel in Salt Lake City, Utah, USA.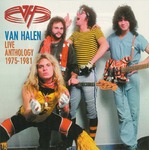 Van Halen
,
Cheap Trick
,
Ted Nugent
, Boomtown Rats,
Aerosmith
and others play in The California Music Festival, Memorial Coliseum, Los Angeles, California, USA.
Van Halen
, who arrive in a fleet of sixteen white limousines, have invited over 300 'personal guests' to the show. A chimpanzee dressed as David Lee Roth and two diminutive bodyguards greet the band's guests at the gate.
Killing Joke
, Aztec Camera and Peter And The Test Tube Babies play at The Top Rank, Brighton, England, UK, Europe. Shortly after this gig, Jaz Coleman of
Killing Joke
moves to Iceland. When asked why, he explains that he believes the world is coming to an end. In later years he will revise this rationale, explaining that he actually went to iceland to speak with his Guardian Angel.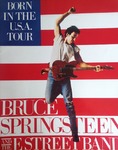 During a re-election campaign speech in Hammonton, New Jersey, USA, President Ronald Reagan praises
Bruce Springsteen
, stating, "America's future rests in a thousand dreams inside your hearts. It rests in the message of hope in songs so many young Americans admire: New Jersey's own
Bruce Springsteen
. And helping you make those dreams come true is what this job of mine is all about." Reagan has obiously failed to understand that Springsteen's song Born In The USA is heavily ironic. Springsteen makes it clear soon after that he does not endorse Reagan.
R.E.M.
play at The Arts And Science Auditorium, University of Wyoming, Laramie, Wyoming, USA. Earlier in the day, pseudo classical crossover grand piano duo Ferrante And Teicher played on the same stage.
Read More
Motley Crue
tour of the UK, due to start today at the Playhouse, Edinburgh, Scotland, is cancelled after it is made public that the musician touring with
them
under the name of Nikki Sixx is not actually the real Nikki Sixx.
A
Off The Deep End
in the USA. The album cover is a parody of the underwater baby shot on the cover of Nirvana's Nevermind, with Yankovic pursuing a doughnut replacing the baby pursuing a dollar bill.
Comedy rocker Weird Al Yankovic begins recording tracks for his album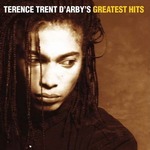 After being absent from the music scene for most of the 90s, Terence Trent D'Arby reveals via a web site message board that, 'I am a holographic representation in the third dimension of what was requested by your souls that one of your favourite artists be. I sent a portion of my soul to embody as an artist called TTD to favour that request.'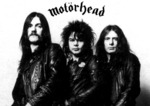 UK tabloid The Sunday People claims that Lemmy of
Motorhead
indulged in a three-day-long sex and bondage session during which his lover was handcuffed to the bed. When Lemmy objects, pointing out that the session lasted seven days and his lover was suspended from the ceiling, the newspaper apologises unreservedly.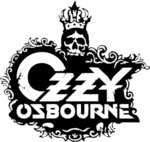 Ozzy Osbourne
is voted the ultimate rock'n'roll wildman, in a customer poll conducted by the internet company Blueyonder. Ozzy attracts 31 per cent of the votes, leaving
Mick Jagger
of the
Rolling Stones
trailing well behind in second place with 17 per cent. Deceased
Sex Pistols
' bassist Sid Vicious comes in third.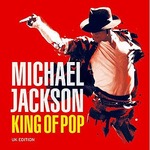 Michael Jackson
reveals during an interview that he doesn't like pop music. The revelation comes in the wake of Jackson having purchased some classical music CDs during a shopping trip in Berlin, Germany, Europe.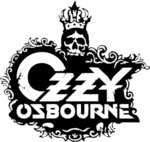 A pizza whose toppings are formed into a likeness of the face of celebrated pizza lover
Ozzy Osbourne
, is crafted by chefs at Pizza Express, Dean Street, London, England, UK, to mark the chain's 40th birthday.
Read More
128 musicians gather in the Alexandra Palace Theatre, London, England, UK, Europe, to perform Music Pieces, a composition by Jason Pierce [of
Spiritualized
], Peter Raeburn and Nick Foster, in which each musician plays just one note in each piece of melody, chord or drum pattern. The project is a
tv promo
for the launch of the latest generation of Walkman digital media players.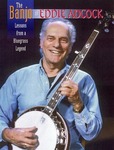 Bluegrass banjo star
Eddie Adcock
plays his Deering GoodTime banjo
while undergoing brain surgery
at the Vanderbilt Medical Center in
Nashville, Tennessee
, USA. A debilitating hand tremor was threatening Adock's career, and
he played banjo on the operating table
so that surgeons could see precisely where to operate on his brain. Adcock immediately regained his ability and was able to play at full speed once again.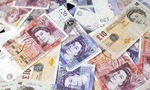 A lock of
Elvis Presley
's
hair is sold
at an auction by
Henry Aldridge and Son
in
Devizes
,
Wiltshire
,
UK
, for £1055.00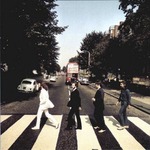 The
Abbey Road zebra crossing
in North London, England,
UK,
b Europe, made famous by a photograph taken for the cover of
The Beatles
' album
Abbey Road
,
is given a Grade II listed status
by by John Penrose, Minister for Tourism and Heritage, protecting it from future development.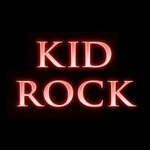 When
Kid Rock
visits a karaoke bar in Malibu, California, USA, he treats the crowd to his interpetation of Highway To Hell by
AC/DC
.
Wilco
frontman
Jeff Tweedy
appears on WGN-TV Morning News in Chicago, Illinois, USA, to
read the weather report
. The band is in the middle of a five-night run of shows in Chicago to complete their current tour.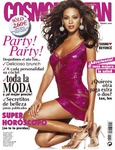 It is reported that Rutgers University in New Jersey, USA, is now offering a course entitled Politicizing
Beyonce
, in its Women And Gender Studies syllabus.
Beyonce
's husband,
Jay-Z
is already the subject of a course at Georgetown University, Washington DC.
British national tabloid newspaper The Sun runs the headline "Ramadan A Ding Dong" after tv station Channel 4 broadcasts a controversial Muslim call to prayer. The headline is a reference to the 1961 hit single
Rama Lama Ding Dong
by
The Edsels
.