Random selection from around 580 Facts
Click to filter results
Funny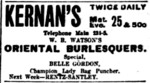 The Oriental Burlesquers, featuring "Champion Lady Bag Puncher" Belle Gordon, play at Kernan's Theatre, Washington, DC, USA.
In UK pop newspaper the
NME
[New Musical Express], Geoffrey Everitt reviews
Elvis Presley
's
Heartbreak Hotel
with the words "... if you appreciate good singing, I don't suppose you'll manage to hear this all the way through."
During his Sink Or Swim With Swingin' Slim radio show on WBNX Radio in New York City, USA, deejay
Irving 'Slim' Rose
offers a cash reward for the first listener to bring him a copy of the song
Stormy Weather
by
The Five Sharps
, which he loves but has broken his copy. The request will create so much interest that
Jubilee Records
will eventually re-record the song with a different group [still using the name The Five Sharps] and release it in 1964.
Former President of the USA, Dwight Eisenhower tells a press conference that, "I have no objection to
The Twist
as such, but it does represent some kind of change in our standards."
Read More
Comedy singer
Allan Sherman
has lunch with US President Lyndon Johnson. When the president asks about the menu, the corpulent comic jokingly replies that he is on a diet, and can only have iced tea with no sugar.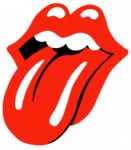 The
Rolling Stones
play the second of two days at The Teen Fair, Freeman Coliseum, San Antonio, Texas, USA. Also on the bill are
George Jones
and
Bobby Vee
. The Stones are, reportedly, booed off stage and a troupe of performing Monkeys who had been on before the Stones are brought back on stage for another performance.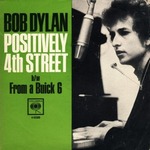 Bob Dylan
is backed on a live gig by Levon And The Hawks for the first time at the Municipal Auditorium in Austin, Texas, USA. When questioned about God during a press conference before the gig Dylan retorts, "God is a woman ... you take it from there."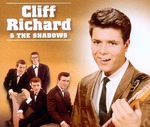 Cliff Richard
tells UK music weekly newspaper the
NME
that he is retiring from pop music in order to teach religious instruction in secondary schools.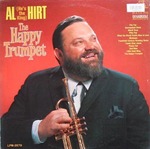 When popular trumpet player Al Hirt keeps the audience waiting for him to appear at
Penn Theatre
in Pittsburgh, Pennsylvania, USA, a search begins and Hirt is discovered sound asleep in his hotel bedroom. The show begins an hour and a half late.
Elton John
performs live at a party in Windsor Castle, Windsor, England, UK, Europe, to celebrate the 21st birthday of Prince Andrew. [The prince actually turned 21 several months earlier, but the party was delayed]. In the course of the evening, Elton dances with the Queen to the strains of Rock Around The Clock by
Bill Haley
And The Comets.
Read More
In Atlanta, Georgia,
Adam Ant
is about to dive into his onstage pool when he realises it is full of goldfish, placed there by support band The Romantics as a prank.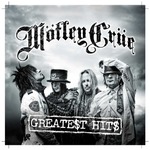 Nikki Sixx of
Motley Crue
fires a huge rocket from his backyard in Los Angeles, California, USA. It sets fire to a 40 foot palm tree which then falls onto his 1965 Mustang convertible, setting it ablaze.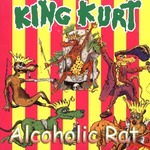 King Kurt play in
The Hacienda
Club, Manchester, England, UK, Europe. It is later reported that a woman in the audience broke a leg but didn't notice until after the show was over.
While on tour in Italy, Europe,
Bruce Springsteen
meets a group of street musicians in the Piazza Di Spagna, Rome, and joins the group on acoustic guitar to perform I'm On Fire and The River for an audience of passers-by.
John Fogerty
, former leader of
Creedence Clearwater Revival
, wins his self-plagiarism court battle with Fantasy Records. The label claimed Fogerty copied his own song, Run Through The Jungle when he wrote The Old Man Down The Road
Off The Deep End
in the USA. The album cover is a parody of the underwater baby shot on the cover of Nirvana's Nevermind, with Yankovic pursuing a doughnut replacing the baby pursuing a dollar bill.
Comedy rocker Weird Al Yankovic begins recording tracks for his album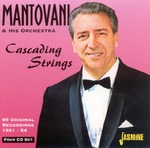 It is announced that The Southland Corporation, owner of the 7-Eleven and Hoagy's Corner Delis store chains, has introduced a policy of trying to chase away undesirables - i.e. teenagers hanging out in their store parking lots -
by loudly playing music by easy-listening artists including
Mantovani
from loudspeakers outside the stores.
For the first time in four and a half years, an entire month has passed without any record produced or written by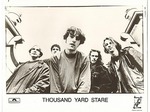 Wearing only his underpants, Sean McDonough of British indie band
Thousand Yard Stare
is handcuffed to a tree by the band's tour manager, in Norwich, England, UK, Europe.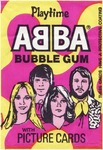 Despite having split up a decade earlier,
Abba
is revealed to have been the Best-Selling Swedish Artist of the Year at the World Music Awards in Monte Carlo.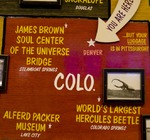 "Papa's got a brand new bridge!" declares the Godfather of Soul,
James Brown
, at the opening ceremony of the newly constructed
James Brown Soul Centre Of The Universe Bridge
in Steamboat Springs, Colorado, USA.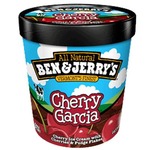 As a mark of respect for recently deceased
Grateful Dead
guitarist
Jerry Garcia
, Ben And Jerry's Ice Cream begins selling its popular flavour, Cherry Garcia, with only black cherries in it.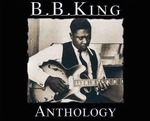 B.B. King
plays Merry Christmas Baby for an audience including Pope John Paul II and sundry assembled cardinals during a concert at The Vatican, Rome, Italy, Europe. Before the show
King was granted an audience with The Pope
, during which he gave one of his treasured 'Lucille' guitars to the pontiff.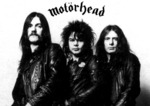 UK tabloid The Sunday People claims that Lemmy of
Motorhead
indulged in a three-day-long sex and bondage session during which his lover was handcuffed to the bed. When Lemmy objects, pointing out that the session lasted seven days and his lover was suspended from the ceiling, the newspaper apologises unreservedly.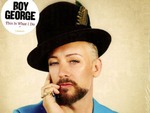 Boy George
phones the police in New York City, USA, to report a burglary on his apartment. During their investigations, the officers find cocaine lying next to a computer.
Boy George
is arrested.
At a marathon fund-raising event [for the Red Cross hurricane-relief fund] in The Boat, a nightclub in Kensington Market, Toronto, Ontario, Canada, a relay of DJs play just one song,
Ace Of Spades
by
Motorhead
continuously for six hours, notching up a total of 128 consecutive plays of the same track.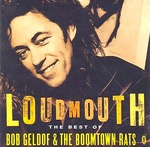 When a mere 45 fans turn up for a
Bob Geldof
gig at the 12,000 seater Civic Arena, Milan, Italy, Europe, Sir Bob refuses to go on stage and cancels the remaining dates on his Italian tour.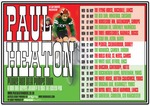 Paul Heaton
comes to the end of a 16-date UK tour by bicycle, under the banner of the Pedals And Beer Pumps Tour, at The Southern, Chorlton, Greater Manchester, England, UK, Europe.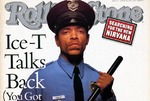 While driving his dog Spartacus to the vet for knee surgery, rapper
Ice-T
is
stopped and arrested by police
near West 40th Street and 11th Avenue, New York City, USA, for a traffic violation.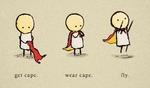 British musician Sam Duckworth, aka
Get Cape.Wear Cape. Fly.
, puts himself up for auction on Ebay. Bidders can win a private acoustic show in their home, and all money raised goes to
Oxfam's Pakistan Flood Appeal
.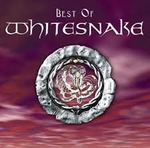 Lindy Butcher, 39, slips on vomit in The Loft Bar at a
Whitesnake
gig in the Liesure Centre, Newport, Wales, UK. Claiming to have suffered bruising and soreness to her knees and muscle spasms between her ribs after the incident,
she will sue Newport Council
for compensation.