Random selection from around 650 Facts
Click to filter results
Funny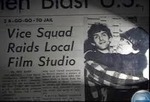 Aspiring young rock'n'roll artist
Frank Zappa
and go-go dancer Lorraine Belcher are
arrested in Cucamonga
, near Los Angeles, California, USA, for their part in manufacturing a sex audio tape. Zappa will spend ten days in jail as a result.
Read More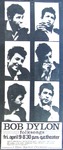 When
Bob Dylan
plays at The Queen Elizabeth Theater, Vancouver, British Columbia, Canada, the poster for the event mis-spells his name as Bob Dylon.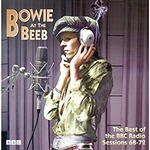 David Bowie
And The Lower Third audition for the BBC's Talent Selection Group in London, England, UK, Europe, in hopes of getting work on BBC music radio and tv shows. The trio performs Chim-Chim-Cheree and an original composition called Baby That's A Promise but
the Selection group is singularly unimpressed
, describing the band as a "Routine beat group" with "nothing to recommend it." Bowie himself was called an "amateur sounding vocalist who sings wrong notes and out of tune."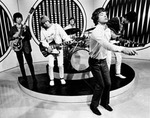 The University of California in Los Angeles, California, USA, announces that students taking music degrees will be expected to study The
Rolling Stones
as part of their curriculum.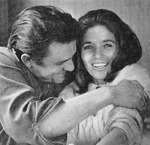 While performing live on stage in The Ice House Hockey Arena, London, Ontario, Canada,
Johnny Cash
proposes to his girlfriend, June Carter. She accepts.
Read More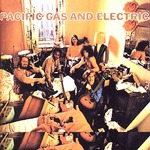 Pacific Gas And Electric
,
Lee Michaels
, Lonnie Mack and
The Bonzo Dog Doo Dah Band
play the second of two nights at
The Kinetic Playground
, 4812 North Clark Avenue, Chicago, Illinois, USA.
Jerry Garcia
of The
Grateful Dead
is suitably embarrassed when a naked girl jumps out of a birthday cake which has been wheeled onstage at Roosevelt Stadium, Jersey City, New Jersey, USA, during a celebration gig to mark his 31st birthday.
When Yes play at The Free Trade Hall, Manchester, England, UK, Europe, keyboardist Rick Wakeman's roadie brings him a takeaway curry in the middle of the set, which he spreads out atop his keyboards and eats, much to the annoyance of the other band members.
A 40-ft pink inflatable pig, being used by
Pink Floyd
in the creation of their Animals album cover, breaks loose from its moorings near Battersea Power Station and drifts across London, England, UK. At one point in its drift, it is allegedly rfused permission to land at Heathrow Airport.
Read More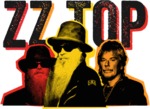 On the fifth and final leg of their
Worldwide Texas
tour,
ZZ Top
play at The Taylor County Expo Center, Abilene, Texas, USA, supported by
Muddy Waters
and Jay Boy Adams. The tour features an onstage menagerie of typically Texan live animals such as a longhorn steer, a black buffalo, two vultures and two rattlesnakes. Various Texan plants, such as yucca, agave and cacti, also decorate the stage, which has been built in the shape of Texas.
Read More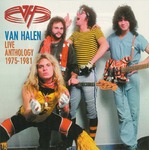 Van Halen
,
Cheap Trick
,
Ted Nugent
,
Boomtown Rats
,
Aerosmith
and others play in The California Music Festival, Memorial Coliseum, Los Angeles, California, USA.
Van Halen
, who arrive in a fleet of sixteen white limousines, have invited over 300 'personal guests' to the show. A chimpanzee dressed as David Lee Roth and two diminutive bodyguards greet the band's guests at the gate.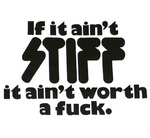 London-based
Stiff Records
is fined £50 for publicly displaying and selling a promotional t-shirt bearing the incontrovertibly true slogan, "If it ain't Stiff, it ain't worth a fuck."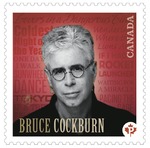 In Sokolow, Czechoslovakia, Europe, a concert scheduled for the next day by folksy Canadian singer-songwriter
Bruce Cockburn
, is cancelled by East German government officials. It is stated that after seeing a publicity photograph of Cockburn wearing an earring, the officials decided he was too 'subversive' to be allowed to perform.
Matthew John Trippe
of Tampa, Florida, USA, files an unusual lawsuit against
Motley Crue
. Trippe, who has a history of mental health issues and trouble with the law, claims that he was secretly hired to pose as Nikki Sixx and toured, wrote and recorded with the band for a time during 1983 and 1984.
While on tour in Italy, Europe,
Bruce Springsteen
meets a group of street musicians in the Piazza Di Spagna, Rome, and joins the group on acoustic guitar to perform I'm On Fire and The River for an audience of passers-by.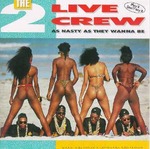 When controversial rap band
2 Live Crew
perform at The Ozone Club outside of Atlanta, Georgia, USA, they are warned by police that they will be arrested if they perform their vulgar songs. So the group encourages the crowd to sing the obscene lyrics for them, resulting in about 500 people singing, "that's the way we like to fuck" as hapless police officers look on. No arrests are made.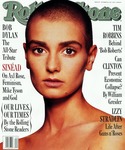 Sinead O'Connor
disguises herself with a brown wig and baseball cap to watch demonstrators at the Saratoga Performing Arts Center, Saratoga Springs, New York State, USA, protesting her refusal last week to allow the playing of the American national anthem before a concert. She watches as about 10 demonstrators sing the anthem outside the arts center gates and urge fans not to enter. Later, during her concert, she thanks her fans for their support.
When
Rod Stewart
marries New Zealand model Rachel Hunter in Beverly Hills, Los Angeles, California, USA, he is quoted as saying, "I've found the girl that I want. I won't be putting my banana in anybody's fruit bowl from now on'. The couple will part in 1999.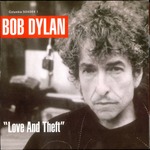 When
Bob Dylan
turns up to play at Jackson County Fairgrounds, Central Point, Oregon, USA, he is refused entry by security guards because he does not have a backstage pass.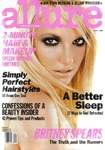 Britney Spears
is photographed in public wearing a t-shirt bearing the slogan MILF In Training. In recent days she has also been seen out and about wearing such slogans as I'm A Virgin (but this is an old t-shirt), How Could I Say No? and Shut Up And Do Me. Speculation mounts about why she has chosen to present such messages to the watching world.
Record producer and musician
Roger Greenawalt
performs his "Beatles Complete On Ukulele" concert for the first time, by playing all 185 original songs written by
The Beatles
in one day on ukulele with sixty guest singers at Elizabeth Streb's SLAM Action Lab in Brooklyn, New York City, USA.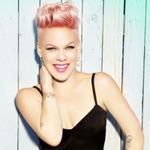 During the third lap of the Pro 250 Motocross racing championship in Mammoth, California, USA, pop diva
Pink
holds up a sign reading 'Will you marry me?' as her driver-boyfriend Carey Hart flashes past her on the track. Hart pulls off the track and agrees to her proposal.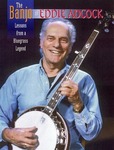 Bluegrass banjo star
Eddie Adcock
plays his Deering GoodTime banjo
while undergoing brain surgery
at the Vanderbilt Medical Center in
Nashville, Tennessee
, USA. A debilitating hand tremor was threatening Adock's career, and
he played banjo on the operating table
so that surgeons could see precisely where to operate on his brain. Adcock immediately regained his ability and was able to play at full speed once again.
The Oklahoma State Legislature announces that
The Flaming Lips
' song
Do You Realize??
has been chosen as the official rock song of the band's home state, Oklahoma, USA. Over 21,000 Oklahomans took part in a state-wide poll to choose the song.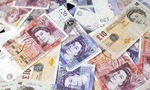 A lock of
Elvis Presley
's
hair is sold
at an auction by
Henry Aldridge and Son
in
Devizes
,
Wiltshire
, England,
UK
, Europe, for £1055.00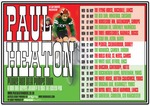 Paul Heaton
comes to the end of a 16-date UK tour by bicycle, under the banner of the Pedals And Beer Pumps Tour, at The Southern, Chorlton, Greater Manchester, England, UK, Europe.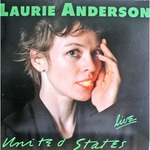 Lou Reed
and
Laurie Anderson
take
the roles of King and Queen of the 2010 Mermaid Parade
in
Coney Island
, New York, USA.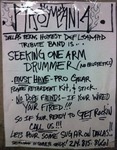 It is reported that Dallas, Texas-based
Def Leppard
tribute band Pyromania has
recently placed an advertisement seeking a one-armed drummer
who must have "flame-retardant kit and stick". The ad also warns prospective candidates "No dope fiends. If you're wired you're fired."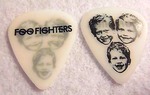 A
Foo Fighters
gig at Western Springs Speedway, Auckland, New Zealand,
Oceania
, is registered as seismic activity by monitoring service GeoNet, who report that the force of the moshing was detected between 1.5 and 2 kms from the venue.
Mayor of London Boris Johnson performs a
spoken version of Jessie J's Bang Bang
live on the Capital Breakfast show in London, England, UK, Europe, to promote the New Year's Eve 2014 fireworks display in central London.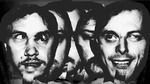 Belgian band
Hypochristmutreefuzz
release their debut LP, Hypopotomonstrosesequipedaliophobia, which is a word meaning "the fear of long words".