Random selection from around 670 Facts
Click to filter results
Funny
Williams And Walker
Company give a Command Performance of their hit African-American musical
In Dahomey
at Buckingham Palace, London, England, UK, in celebration of the Duke Of Windsor's eighth birthday. This is the first command performance at the Palace by a group of Negro theatrical entertainers.
The
One of the first recording royalty disputes is settled when Judge Carpenter decides that jazz clarinet player
Alcide Nunez
is not entitled to copyright on the recording of
Livery Stable Blues
by the
Original Dixieland Jazz Band
because, "No living human being could listen to that result on the phonograph and discover anything musical in it." Nunez had claimed that he co-wrote the song before leaving the group.
The
Eddie Duchin
Orchestra with vocalist Patricia Norman records a version of the
Louis Armstrong
-composed song
Ol' Man Mose
for
Columbia Records
in the USA. Miss Norman's vocal appears to use the words "Fuck it!" several times, which will boost the song's sales to 170,000 at a time when sales of 20,000 were considered massive. This is widely believed to have been the first time that the F-word was used on a recording which was for sale to the general public.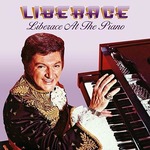 With Framingham, Massachusetts, USA, in the grip of a blizzard, a concert by
Liberace
at the 1200-seater Monticello Theater attracts an audience of just four people. Nevertheless, the flambouyant pianist performs his full show for them.
Pierre Salinger, the US Presidential Press Secretary, officially denies that anyone danced
The
Rolling Stones
are caught urinating against a garage wall in Romford, Essex, UK. They also play a show Romford's ABC Cinema.
Read More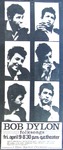 When
Bob Dylan
plays at The Queen Elizabeth Theater, Vancouver, British Columbia, Canada, the poster for the event mis-spells his name as Bob Dylon.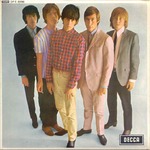 A public school in Wrexham, North Wales, UK, asks parents to ensure that pupils attend in school uniforms after fans of The
Rolling Stones
begin showing up at the school clad in corduroy trousers, as worn by the band.
Spirit
play at the
The Lyceum Ballroom
, London, England, UK, Europe, supported by
Joe Cocker
and the
Bonzo Dog
Doo Dah Band.
Robert Plant
of
Led Zeppelin
attends the show and receives head and face injuries when his Jaguar is involved in a crash on the way home.
Read More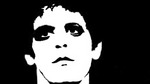 Lou Reed
is bitten on the behind by a member of the audience during a show in Buffalo, New York State, USA.
A Russian language version of
Conway Twitty
's 1970 hit,
Hello Darlin'
is broadcast worldwide as part of the Apollo-Soyuz Test Project. Twitty had worked with a University of Oklahoma language professor to record a phonetic Russian version of the song, with the Russian title Privet Radost. The song is perceived as a "gesture of goodwill" from the Apollo crew to the Soviet Union's Soyuz crew.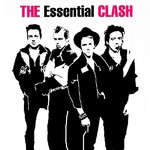 Topper Headon
, formerly drummer with
The Clash
, is arrested and charged with the theft of a bus stop.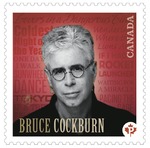 In Sokolow, Czechoslovakia, Europe, a concert scheduled for the next day by folksy Canadian singer-songwriter
Bruce Cockburn
, is cancelled by East German government officials. It is stated that after seeing a publicity photograph of Cockburn wearing an earring, the officials decided he was too 'subversive' to be allowed to perform.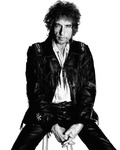 Bob Dylan
is denied admission to a gig by
Tanya Tucker
at the
Royal York Hotel
, Toronto, Ontario, Canada, because his faded jeans are deemed too scruffy for the hotel's dress code. After some negotiation, however, Dylan is allowed to enter.
Nikki Sixx of
Motley Crue
is in bed with his lover Vanity at his home in Los Angeles, California, USA, when he hears voices and people moving around in his bathroom. He starts shouting and fires a .357 several times through the bathroom door. Vanity barricades herself into another room until Nikki finally realizes what he heard was just the radio. Sixx then shoots the rest of the gun's rounds into his JBL speakers.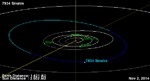 A new main-belt asteroid is discovered by E. W. Elst of the European Southern Observatory, Chile, South America. The asteroid is
named 7934 Sinatra
in honour of singer
Frank Sinatra
.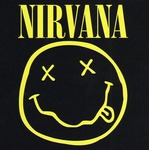 On a rare day off during a European tour, the members of Nirvana visit the Coliseum and the Vatican, in Rome, Italy, Europe.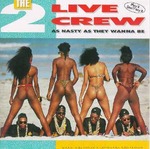 When controversial rap band
2 Live Crew
perform at The Ozone Club outside of Atlanta, Georgia, USA, they are warned by police that they will be arrested if they perform their vulgar songs. So the group encourages the crowd to sing the obscene lyrics for them, resulting in about 500 people singing, "that's the way we like to fuck" as hapless police officers look on. No arrests are made.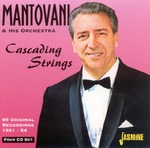 It is announced that The Southland Corporation, owner of the 7-Eleven and Hoagy's Corner Delis store chains, has introduced a policy of trying to chase away undesirables - i.e. teenagers hanging out in their store parking lots -
by loudly playing music by easy-listening artists including
Mantovani
from loudspeakers outside the stores.

Shock waves rock the UK music business when it is learned that some of Elisabeth Fraser's lyrics on the new
Cocteau Twins
album, Four-Calendar Cafe, are actually intelligible. The band is now signed to a major label, Polygram, so accusations of selling-out are rife.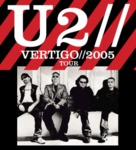 Just before the encore of
U2
's show at Vallehovin, Oslo, Norway, Europe, the band's four members find themselves trapped, Spinal Tap-style, inside a 40ft-high metallic lemon-shaped 'pod' high above the stage. The device was supposed to open and let the group emerge but on this night, the mechanism failed.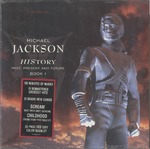 Michael Jackson
reveals during an interview that he doesn't like pop music. The revelation comes in the wake of Jackson having purchased some classical music CDs during a shopping trip in Berlin, Germany, Europe.
Record producer and musician
Roger Greenawalt
performs his "Beatles Complete On Ukulele" concert for the first time, by playing all 185 original songs written by
The Beatles
in one day on ukulele with sixty guest singers at Elizabeth Streb's SLAM Action Lab in Brooklyn, New York City, USA.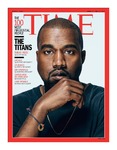 During The 47th annual
Grammy Awards
,
Kanye West
stages a performance in which he appears to die, but is resurrected, complete with angel wings to the sound of a full gospel choir. He had, apparently, been feeling persecuted by the media. His album, College Droput is given the Best Rap Album award.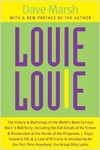 The marching band of McCord Middle School, McCord, Michigan, USA, is forbidden from playing
Louie Louie
at their Grand Floral Parade, because of the song's allegedly obscene lyrics. This act of censorship is all the more bizarre, given that the band had been planning to play an instrumental version of the classic 1963 hit by
The Kingsmen
.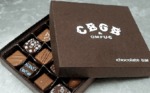 New York City's legendary punk rock night club
CBGB
's (home to
The Ramones
,
Blondie
, Television,
Talking Heads
etc) launches its own commemorative chocolate bar, plus a 16-piece truffle collection – the
CBGB
's Punk Rock Box.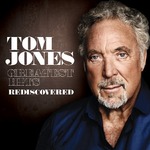 Tom Jones
raises £500 for cancer research by doing a twenty minute busking set outside The Royal Festival Hall, London, England, UK, Europe.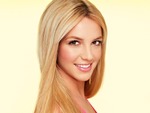 On her Circus tour,
Britney Spears
plays
at The HP Pavilion
, San Jose, California, USA. Her usually adoring audience, however, is less than impressed when she mistakenly shouts out "Hello, Sacramento!" at the start of the show.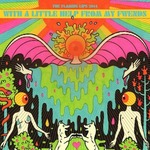 State Governor Brad Henry declares today to be
Flaming Lips
Day in the band's home state of Oklahoma, USA.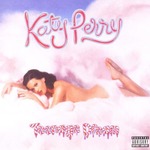 The Australian
newspaper reports that US singing star
Katy Perry
is suing Australian fashion designer Katie Perry. The legal action is intended to prevent Katie Perry (yes, that's the name she was born with) from trademarking her own name for her clothing label.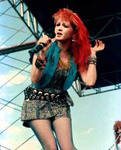 When her flight is delayed in Buenos Aires, Argentina, South America,
Cyndi Lauper
entertains fellow travelers with
an impromptu performance of Girls Just Wanna Have Fun
.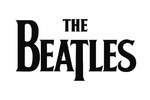 A rotten tooth extracted from the mouth of
John Lennon
of
The Beatles
in the mid-60s is
sold to Canadian dentist Michael Zuk for £19,500 [$31,000]
at Omega Auctions, Stockport, England, UK, Europe.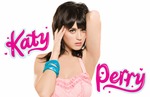 When
Katy Perry
signs her
divorce papers from comedian/actor Russell Brand
in Los Angeles, California, USA, she adds a 'smiley' face after her signature.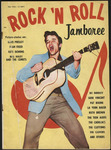 Dr Michael Zuk, a dentist from Red Deer, Alberta, Canada, spends £5,200 [US$8,150] to buy a tooth crown worn by
Elvis Presley
, plus a model of Presley's teeth made for the rock-and-roll star by his former dentist, Henry Weiss, in Memphis, Tennessee, USA.
The auction
is held at Omega Auctions in Stockport, England, UK, Europe.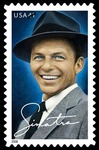 An analysis of Wikipedia articles by the University of Toulouse suggests that
Frank Sinatra
is
the most important person in the English-speaking world
, based on the methods used by Google to analyse Wikipedia pages and determine which individuals have the most important articles linking to them. Sinatra is followed by
Michael Jackson
and in third place is Pope Pius XII.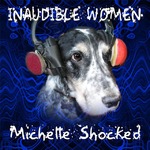 It is reported that
Michelle Shocked
has
released an album entitled Inaudible Women
, which consists of eleven tracks of silence. Shocked, however, claims that it actually does contain sounds - at frequencies so high they can only be heard by dogs. Several of the 'silent' songs are named after record company executives. It is assumed that Shocked is making some sort of protest against the music industry, and specifically against the low payments made to artists by Spotify, but precise details prove difficult to pin down.
Read More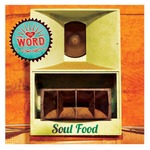 The Word release their second LP, Soul Food, on
Vanguard Records
in the UK. (The band, whose debut LP was released fourteen years earlier, includes members of the North Mississippi Allstars)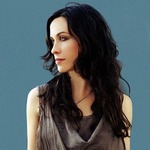 Alanis Morissette
begins her regular weekly
advice column in The Guardian Weekend magazine
in the UK.
Read More
Justin Bieber
is asked by TMZ if he enjoys
The Weeknd
's music, he responds, ""Hell nah. That s**t's wack!" His opinion is thought to be somewhat influenced by the fact that his former girlfriend
Selena Gomez
is now dating
The Weeknd
.
When