Random selection from around 600 Facts
Click to filter results
Funny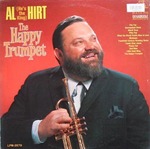 When popular trumpet player Al Hirt keeps the audience waiting for him to appear at
Penn Theatre
in Pittsburgh, Pennsylvania, USA, a search begins and Hirt is discovered sound asleep in his hotel bedroom. The show begins an hour and a half late.
Iron Butterfly
's psychedelic classic
In-A-Gadda-Da-Vida
, produced by Shadow Morton, enters
Billboard
's Hot 100 chart in the USA at 117. (The song was originally entitled In The Garden Of Eden, but singer Doug Ingle was so drunk when he told the lyric to drummer Ron Bushy that Bushy wrote the words down incorrectly.)
Read More
Led Zeppelin
play the last of three nights at Winterland, San Francisco, California, USA, supported by the
Bonzo Dog
Doo-Dah Band.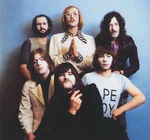 The
Bonzo Dog
Doo-Dah Band plays at a New Year's Party in The Pink Flamingo Club, Soho, London, England, UK, Europe.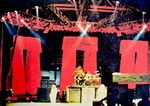 Black Sabbath
begin the first European leg of their Born Again tour at
The National
Exhibition Centre, Birmingham, England, UK, Europe. This tour will become famed for its use of a massive full-size replica of Stonehenge on stage. Unfortunately, the replica was so huge that it could not fit onto the stages in most of the venues on the tour, and later became parodied in the film Spinal Tap.
Read More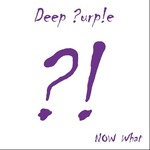 The UK rock paper Sounds reports that
Deep Purple
have had to abandon plans to record their comeback album in the Von Trapp family mansion in Salzburg, Austria, Europe – famed for its appearance in the film The Sound Of Music – because local authorities have refused permission.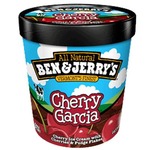 Ben And Jerry's Ice Cream announces the launch of a new flavour, Cherry Garcia, named in honour of The
Grateful Dead
's guitarist
Jerry Garcia
.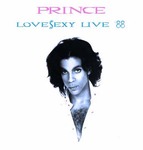 When Prince's Lovesexy tour arrives at McNicolls Arena, Denver, Colorado, USA, the Denver Post reviewer is surprised when Prince comes over all holy and reveals to the audience that he is in love "not with a girl or boy, but with the heavens above" and goes on to explain that "God is alive inside us. He just wants to come out and play."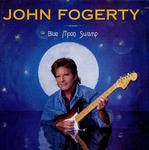 John Fogerty
is cleared of plagiarism, following a bizarre lawsuit in which Fantasy Records claimed that Fogerty's 1985 US Top Ten single The Old Man Down The Road plagiarised the 1970 song Run Through The Jungle (which Fogerty himself had written while a member of
Creedence Clearwater Revival
).
Read More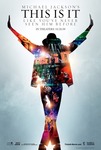 In Zales Jewellers, in a Simi Valley, California, USA, shopping mall,
Michael Jackson
is detained by security guard H.N.Edwards, for "looking suspicious" - he is wearing a wig, false moustache and fake teeth. Later, Jackson signs autographs for the guard and his comrades.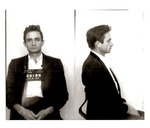 Johnny Cash
is 'arrested' at a bizarre fund-raising event, The American Cancer Society Jail-A-Thon, in Hendersonville, Tennessee, USA.
Johnny Cash
is 'arrested' by Sgt. John Graves. Cash calls his friend
Willie Nelson
, who pledges $1,000 for his release. All monies go to the charity. At the end of the day the event has raised over $20,000 for charity.
For the first time in four and a half years, an entire month has passed without any record produced or written by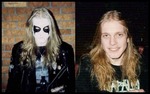 Per 'Dead' Ohlin
, Swedish vocalist of black/death metal bands Mayhem and Morbid, finally lives up to his nickname by slitting his wrists and throat with a knife and then shoooting himself in the forehead with a shotgun, at home in Krakstad, Norawy, Europe. He leaves a brief suicide note, which apologizes for firing a gun indoors and begins, "Excuse the blood"...
Read More
In the first episode of series 2 of UK tv sitcom Phoenix Nights, the characters Max and Paddy sing
Tony Christie
's 70s hit single, [Is This The Way To] Amarillo, while driving a group of elderly Asian gentlemen to the mosque. The broadcast prompts public and media interest in the song which is, eventually, re-released and goes to No1.
Record producer and musician
Roger Greenawalt
performs his "Beatles Complete On Ukulele" concert for the first time, by playing all 185 original songs written by
The Beatles
in one day on ukulele with sixty guest singers at Elizabeth Streb's SLAM Action Lab in Brooklyn, New York City, USA.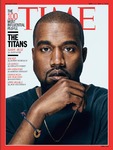 During the MTV Europe Music Awards,
Kanye West
takes to the stage, interupting an award acceptance speech by Justice And Simian, and claiming that his video for Touch The Sky should have won because it "cost a million dollars and Pamela Anderson was in it."
Faith Hill
and
Tim McGraw
play a show in Lafayette, Louisiana, USA, a female fan reaches out and grabs McGraw's nether regions. When Hill and McGraw return for an encore, Hill berates the fan, declaring, "Somebody needs to teach you some class, my friend. You don't go grabbin' somebody else's, somebody's husband's [privates], you understand me? That's very disrespectful!"
When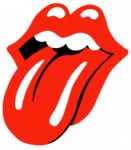 It is reported that the city council of Blackpool, England, UK, Europe, has finally - after 44 years - lifted a ban imposed on The
Rolling Stones
to prevent the group from performing in the town. The ban started in 1964, after a riot broke out at a Stones' concert
in The Empress Ballroom, Blackpool
, UK, when guitarist
Keith Richards
kicked out at a fan who had scrambled onto the stage.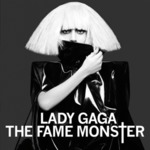 Lady Gaga
, somewhat scantily-clad, surprises onlookers at New York City, USA, strip joint HeadQuarters by performing a lap dance for boyfriend Matt Williams.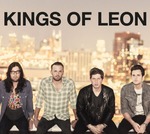 The
Kings Of Leon
abandon a live show at The Verizon Wireless Amphitheatre, St. Louis, Missouri, USA, when
a flock of pigeons persistently bombards the band
with bird-droppings.
Read More

The street sign for Joey Ramone Place in New York City, USA, is moved up twenty feet above ground level because it is the most often stolen street sign in the city. The street is named, of course, in honour of singer Joey Ramone of punk innovators
The Ramones
.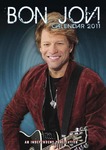 To dispel widespread rumours that he had been found unconscious in a room at the Empress Hotel in Asbury Park, New Jersey, USA, and was pronounced dead at a local hospital, Jon
Bon Jovi
posts
a picture of himself on Twitter with a Christmas tree in the background
and holding a note that reads, 'Heaven looks a lot like New Jersey. Dec 19th 2011 6.00'.
It is announced that a new religion, Kopimism, has been officially acknowledged by the Swedish government agency Kammarkollegiet. Followers of Kopimism believe that
file sharing or copying is a religious activity
. The music industry, on the other hand, believes file sharing is a crime and prefers to call it internet piracy.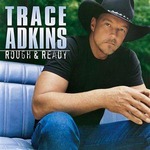 Country singing star
Trace Adkins
, reportedly in a drunken condition, gets into
a fight with a Trace Adkins impersonator
, during a cruise ship voyage to Jamaica, Caribbean. Having been sober for twelve years, Adkins checks into rehab when the ship docks in Jamaica.