Random selection from around 4,800 Facts
Click to filter results
Drums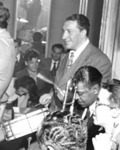 Danny Alvin
is born in New York City, USA. He will find success as a jazz drummer and bandleader. Over the course of his career, he will play with
Sidney Bechet
, George Brunis,
Buck Clayton
, Wild Bill Davison, Wingy Manone, Joe Marsala, Art Hodes, Mezz Mezzrow and George Zack.
Benny Goodman
and His Orchestra (Chris Griffin, Ruby Braff, Bernie Privin, and Carl Poole on trumpet; Will Bradley, Cutty Cutshall, and Vernon Brown on trombone; Hymie Schertzer and Paul Ricci on alto saxophone; Boomie Richman and Al Klink on tenor saxophone; Sol Schlinger on baritone saxophone; Mel Powell on piano; Steve Jordan on guitar; George Duvivier on bass; and Bobby Donaldson on drums) record Jersey Bounce, When I Grow Too Old To Dream, You Brought A New Kind Of Love To Me, Blue Lou, Jumping At The Woodside, Stompin' At The Savoy, and Sent For You Yesterday in New York City, USA.
Capitol Records
will issue all the tracks on Goodman's album B.G. In Hi-Fi.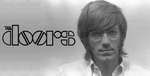 A jazz trio consisting of three UCLA students,
Ray Manzarek
on piano, John Hallibertan on bass and Sam Beale on drums, play at
The Lighthouse, Hermosa Beach
, California, USA. Manzarek will go on to become a founder member of
The Doors
.
The Dave Bailey Quintet records Comin' Home Baby, Lady Iris B, Two Feet In The Gutter, Coffe Walk and Shiny Stockings for Epic Records in New York City, USA.
Hank Snow
, with producer
Chet Atkins
, records Farther Along, Jesus Wept, Rich Man Am I and other tracks, in RCA Victor Studio, 1611 Hawkins Street,
Nashville, Tennessee
, USA. The band on the session includes guitarists Harold Bradley and Jerry Shook, steel guitarist Joseph Tanner, bassist Junior Huskey, drummer Buddy Harman, pianist Hargus Robbins, vibraphonist Joe Layne plus The Anita Kerr Singers.
Ronnie Bond
, drummer of
The Troggs
, collapses from exhaustion and is unable to play with the band for the next week.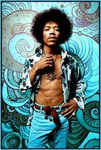 The
Jimi Hendrix
Experience plays its last ever UK concert, at The
Royal Albert Hall
, London, England, UK, Europe.
Eric Clapton
, Ginger Baker and
Steve Winwood
watch the show together from a box.
Read More
The Thad Jones - Mel Lewis Orchestra records It Only Happens Every Time and Tiptoe for
Blue Note
Records in A + R Studios, New York City, USA.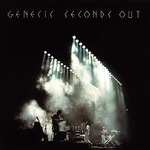 Genesis
play the last of four nights at The Palais des Sports, Paris, France, Europe, during which they have recorded some tracks for a live double LP,
Seconds Out
.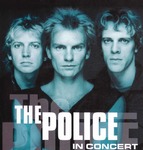 The Police
play at The Lloyd Noble Arena, Oklahoma City, Oklahoma, USA.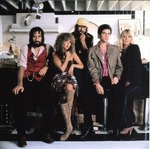 On their Mirage tour,
Fleetwood Mac
play in Dallas, Texas, USA.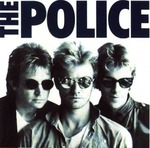 The Police
play at Pacific Coliseum, Vancouver, Canada.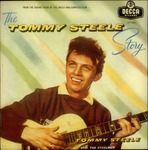 Ringo Starr
and his wife Barbara attend a Variety Club party in London, England, UK, Europe, to celebrate UK pop star
Tommy Steele
's 25 years in showbiz.
Shortly after drummer Rick Allen is seriously injured in an accident, the rest of
Def Leppard
fly to Holland, Europe, to continue recording their next album. On the same day,
Paul McCartney
turns down a $1m offer to appear as a wealthy British landowner on eight episodes of tv soap Dallas in the USA.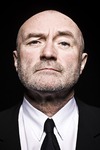 Phil Collins
plays the second of five nights at The
Royal Albert Hall
, London, England, UK, Europe.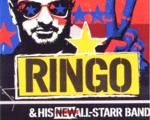 Former Beatle
Ringo Starr
forms his own band named
Ringo Starr
And His All-Starr Band.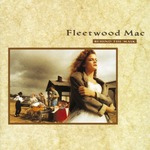 Fleetwood Mac
release their fifteenth LP,
Behind The Mask
, on Warner Bros. Records in the USA.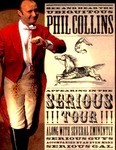 On his
Seriously, Live!
tour,
Phil Collins
plays the third of five nights at The Forum, Inglewood, Los Angeles, California, USA.
Pete McNeal, a drummer known for his work with several well known artists including
Cake
and
Norah Jones
is arrested on child molestation charges in Los Angeles, California, USA.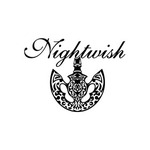 Nightwish
announce that founding member and drummer Jukka Nevalainen will not be part of their upcoming album due to his very difficult insomnia. Kai Hahto of Wintersun will replace him for the album and the upcoming tour.

Within hours of each other,
drummer Shawn Drover and guitarist Chris Broderick announce
that they are quitting
Megadeth
for musical reasons.
Read More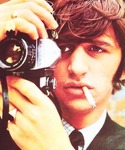 An exhibition of rarely-seen photographs taken by
Ringo Starr
of
The Beatles
opens at
The National
Portrait Gallery in London, England, UK. The exhibition is timed to coincide with publication of the book Photograph by
Ringo Starr
.
Read More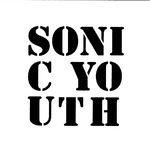 Lee Ranaldo of
Sonic Youth
joins experimental electric guitar quartet Dither and drummer Brian Chase (formerly of the Yeah Yeah Yeahs) at Merkin Concert Hall, New York City, USA, during the Ecstatic Music Festival. The collaborators perform Hurricane Transcriptions, pieces derived from Ranaldo's recordings of wind whipping through tall buildings in New York City during Hurricane Sandy in 2012.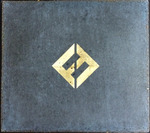 On their
Concrete and Gold
tour,
Foo Fighters
play
at Etihad Stadium
, Melbourne, Australia,
Oceania
.

On their
An Evening With Fleetwood Mac
tour (86 shows in all),
Fleetwood Mac
play at The Fiserv Forum, Milwaukee, Wisconsin, USA.