Random selection from around 1,300 Facts
Click to filter results
Drugs
The
UK's first daily radio station, 2LO
in central London, begins transmissions. The station, operated by the Marconi company, is only allowed to broadcast for one hour a day using a power of 100W on 350m.
Fletcher Henderson
And His Orchestra play the first night of a week of shows at the Palais D'Or, Montreal, Quebec, Canada.
Blind Boy Fuller
records twelve songs including Precious Lord, Bus Rider's Blues and When You Are Gone for
OKeh Records
in Chicago, Illinois, USA.
Jazz violinist Eddie South And His Orchestra are playing at The Macombo, Hollywood, Los Angeles, California, USA.
Popular vocalist
Savannah Churchill
plays the fifth night of a week at the Towne Casino, Cleveland, Ohio, USA.
Time magazine runs an article titled 'The Dangers Of LSD', reporting on the increasing use of the drug among young people in the USA.
Erie Canal Soda Pop Festival
continues into its second day on Bull Island in the Wabash River, Illinois, USA. The event was billed as featuring major bands including
Black Sabbath
,
Santana
,
Joe Cocker
,
Fleetwood Mac
,
Canned Heat
, The Allman Brothers,
The Eagles
and many more. In the end, over 200,000 people will arrive instead of the 30,000 expected, and the event becomes a disaster, with most of the bands pulling out because of the chaos. Bands who actually do play include
Canned Heat
, Brownsville Station, Black Oak Arkansas and Pure Prairie League.
The three-day-long
Read More
Mick Jagger
of The
Rolling Stones
is in Nice, France, to answer drug charges laid against the band by the French authorities. Today, the case is adjourned for a month, so Jagger flies back to London, UK.
Mick Jagger
of The
Rolling Stones
is in Nice, France, to answer drug charges laid against the band by the French authorities. Today, the case is adjourned for a month, so Jagger flies back to London, UK.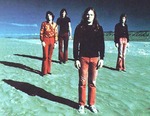 Pink Floyd
play the last of five nights at the Sports Arena, Los Angeles, California, USA. Over the five days of show, 511 dope smokers have been arrested by over-zealous LAPD officers.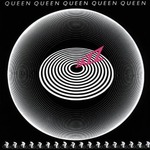 Queen
hold an outrageously decadent press conference to launch their latest album,
Jazz
, in Brennan's Restaurant, New Orleans, Louisiana, USA. For the event, they fly in eighty reporters and journalists from around the globe plus 52 EMI company MDs. Entertainment includes The Olympia Brass Band, strippers, jugglers, a girl with a huge boa constrtrictor, a naked dwarf covered in chopped liver and transvestites.
Read More
The Police
play at The Palalido, Milan, Italy, Europe.
The high temple of disco, Studio 54, New York City, USA, is closed for violation of licencing laws.
Steve Clark, guitarist for
Def Leppard
, dies from a lethal cocktail of drugs and alcohol, at his London home.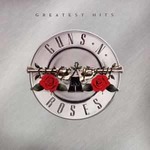 When Axl Rose of
Guns N'Roses
refuses to allow staff at Heathrow Airport, London, UK, to check his bags, claiming that they contain homeopathic medicines, the delay causes him to miss his Air Canada flight to Vancouver. He is obliged to postpone his departure by 24 hours.
Perry Farrell
of
Jane's Addiction
spends the last of eight days in the Sudan, North West Africa, as part of a mission, organised by he humanitarian group Christian Solidarity International, to free Southern Sudanese slaves from their Northern masters.
Michael Jackson
moves into a nine-bedroom villa in Aspen, Colorado, with his children. Rumours begin to circulate that he is in Aspen to be treated at a clinic for drug and alcohol addictions.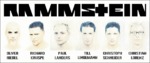 The three-day-long
Sonisphere '10
Festival continues at Knebworth House, Hertfordshire, England, UK. Acts appearing on this, the second day, include
Rammstein
,
Placebo
,
Good Charlotte
,
Papa Roach
,
Anthrax
,
Motley Crue
and
Skunk Anansie
.
A 20-year-old male collapses at a Tiesto concert
in the University of Illinois, Chicago Pavilion, Chicago, Illinois, USA. He dies shortly after at Rush University Medical Center, and the cause of his death is thought to be a misuse of the drug ecstasy.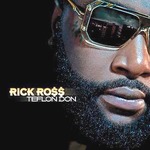 Rapper
Rick Ross
is
arrested for marijuana possession
in a hotel room in Shreveport, Louisiana, USA.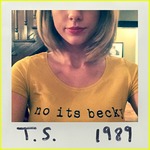 Taylor Swift
posts a pic of herself on Tumblr wearing a t-shirt emblazoned with the words 'No, its Becky'. The image is her response to a popular internet meme about a girl called Becky who, allegedly, died after "snorting marijuana". It was then further alleged that the girl in the picture was actually
Taylor Swift
.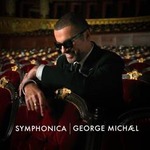 George Michael
attends a friend's art exhibition in Zurich, Switzerland, Europe, where he is
reported to be undergoing addiction treatment
at The Kusnacht Practice rehab centre.