Random selection from around 1,300 Facts
Click to filter results
Drugs
Police Superintendent David Hennessey is shotgunned to death on
Basin Street
, New Orleans, Louisiana, USA. Hennessey's death will be related in an early blues song, The Downfall Of The Lion, written by
Richard 'Rabbit' Brown
, but never recorded. All that remains is a verse recalled by guitarist Lemon Nash, who played with Brown in the 1920's: "I'm gonna tell you racketeers, Something you can understand, Don't let your tongues say nothin', That your head can't stand." Hennessey's killing will also provide the basis of another song,
The Hennessey Murder
.
Harry McGilberry
is born in Philadelphia, Pennsylvania, USA. After developing a career as an r'n'b vocalist, he will join
The Temptations
in 1995 and sing bass with the group until 2003 when he will be sacked because of his drug problems.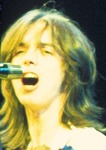 Jimmy McCulloch is born in Dumbarton, Scotland, UK, Europe. He will find success as a guitarist, best-known for his work with Thunderclap Newman and
Paul McCartney
's group Wings. His promising career, however, will be cut short in 1979 when he dies from a drugs overdose.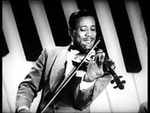 Trumpeter, violinist and singer
Ray Nance
of The
Duke Ellington
band begins a sixty-day jail sentence in Paul County Jail, Las Vegas, Nevada, USA, following his arrest in February on drugs charges.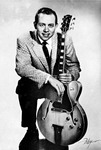 Revered rock'n'roll guitarist
Hank Garland
is
admitted to Madison Sanitarium
,
Nashville, Tennessee
, USA. His wife Evelyn Garland has declared him to be agitated, disoriented and hostile, following a recent car crash. Over the next six weeks, he will be administered twelve shock treatments and a given the drug Thorazine.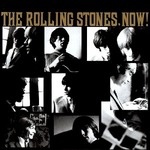 The
Rolling Stones
play at The Civic Auditorium, Long Beach, Los Angeles, California, USA, supported by
The Byrds
. On the same day, The Stones also record an appearance on tv show
Shivaree
. This is also the first day on which Stones' guitarist
Brian Jones
takes LSD, at the urging of acid-evangelist Ken Kesey and his group, The Merry Pranksters.
Read More
The management company looking after
The Byrds
sends a letter to influential American music business magazine
The Gavin Report
demanding that the publication should print a 'correction' of its 'defamatory statements' which had claimed that the group's song
Eight Miles High
was advocating the use of illegal drugs.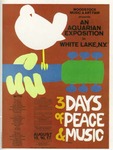 A report issued by New York State USA, states that
The Woodstock Festival
resulted in 5,162 medical cases, including 797 instances of drug abuse. The report lists two deaths by drug overdose, plus the death of Raymond Mizak in a tractor accident. No births were recorded in the medical tent, but the report states that there were eight miscarriages.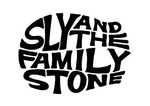 Sly Stone of
Sly and the Family Stone
is arrested on drugs charges while driving in his camper van in Santa Monica, California, USA. He is quickly released when the capsules he was caught with turn out to be a cold remedy.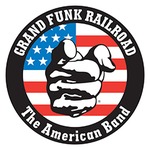 Grand Funk Railroad
's former manager
Terry Knight
arrives at
Madison Square Garden
, New York City, USA, with police and seizes the band's equipment after they play a show to benefit Phoenix House Drug Rehabilitation Center.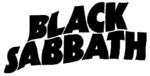 Vocalist
Ozzy Osbourne
quits
Black Sabbath
because of drink and drug problems, but will return within a few weeks.
Top Of The Pops
bans any record including the word 'acid', and Mecca ballrooms ban acid house parties. Even Smiley t-shirts are banned in some shops.
UK tv show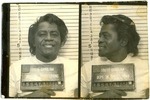 After serving several months of his sentence for drug possession and other charges,
James Brown
is put on a work-release program. He moves from his jail to the Lower Savannah Work Center, South Carolina, USA, where he provides counselling for drug addicts, which earns him four dollars an hour.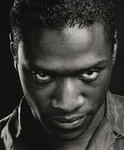 English-born soul / neo-soul and R'n'B singer and songwriter
Ephraim Lewis
dies dies after having apparently jumped from a fourth floor balcony in Los Angeles, California, USA. His death will be ruled as suicide, but some reports say that LAPD officers stunned him with a Taser after a hyperactive exchange, perhaps connected to his use of methamphetamine.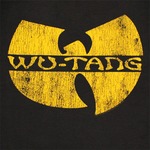 Rapper
Ol' Dirty Bastard
of
The Wu Tang Clan
is stopped by police in Queens, New York, USA, for driving through a red light. A search of his vehicle reveals twenty envelopes containing over 500 milligrams of cocaine, and a bag of marijuana. Bastard is arrested on several charges, including possession of a narcotic with intent to sell.
Perry Farrell
of
Jane's Addiction
spends the first of eight days in the Sudan, North West Africa, as part of a mission, organised by he humanitarian group Christian Solidarity International, to free Southern Sudanese slaves from their Northern masters.
Read More
Teenage rapper Chief Keef is
arrested for disorderly conduct
after hotel security smell marijuana smoke coming from his room at the LeMeridan Hotel, 111 Perimeter Center West, Dunwoody, north of Atlanta, Georgia, USA.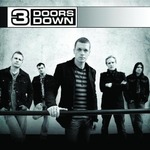 Todd Harrell, bassist of 3 Doors Down, is
taken into custody after police find him passed out in his vehicle
at a street intersection in D'Iberville, Mississippi, USA. He is charged with a second-offense DUI involving a substance other than alcohol, and is subsequently suspended from the band.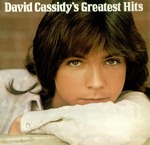 In Los Angeles, California, USA, former teen pop idol and tv star
David Cassidy
, is
sentenced to three months in rehab and given five years probation
as a result of his arrest in January for drunk driving.