Random selection from around 1,200 Facts
Click to filter results
Drugs
Harry Raab is born in Westchester Square, The Bronx, New York Cty, USA. He will find a measure of success and much notoriety as innovative and controversial jazz/boogie-woogie singer and songwriter
Harry 'The Hipster' Gibson
.
Country music singer and guitarist
Ernest Stoneman
records The Titanic and The Face That Never Returned at OKeh Recording Studio, 25 West 45th St., Manhattan, New York City, USA. Neither track is released.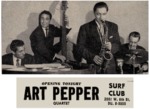 Heroin addicted jazz saxophonist
Art Pepper
is confined to hospital in Long Beach, California, USA.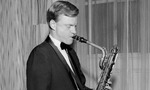 Jazz saxophonist
Gerry Mulligan
is
arrested for heroin possession
at his home in North Hollywood, Los Angeles, California, USA, by the notorious John O'Grady, head of the local narcotics squad.
Mary Ann McCall, vocalist with the
Woody Herman
Band, goes on trial in Hollywood, California on drugs charges. (1953) Mary Ann McCall : I once had a £7,000 home but now it's gone because I had to spend between £140 and £180 each week on the stuff.
Jazz band leader
Herbie Fields
dies from a deliberate self-administered overdose of sleeping pills, at home in Miami, Florida, USA.
Brazilian songwriter and singing star
Dolores Duran
arrives home at 7.00am, says to her maid. "Don't wake me. I'm tired. I'll sleep until I die." She then retires to bed and promptly dies in her sleep of a heart attack, attributed to an overdose of barbiturates.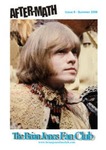 Rolling Stones
' guitarist
Brian Jones
is sentenced to nine months in jail on drugs charges, but is released on bail pending an appeal. Fans of the band stage a two-hour protest in King's Road, Chelsea, London, England, UK, Europe, during which several are arrested, including Chris Jagger, brother of the Stones' vocalist
Mick Jagger
.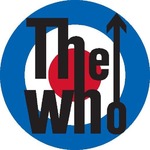 The Who,
Small Faces
and Paul Jones fly from Sydney, Australia,
Oceania
, to Essendon Airport, Melbourne, where
Pete Townshend
, angered by questions about drug-taking, hits a reporter during a press conference.
Read More
The Cuyahoga River
in Ohio, one of the most polluted waterways in America, catches fire, triggering a crack-down on pollution in the river. This incident will provide inspiration for
Randy Newman
's 1972 song Burn On, R.E.M.'s 1986 song
Cuyahoga
, and Adam Again's 1992 song River on Fire.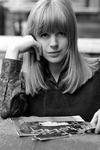 Marianne Faithfull
collapses in the Chevron Hotel, Sydney, Australia,
Oceania
, having taken an overdose of barbiturates during filming of the movie Ned Kelly, with boyfriend
Mick Jagger
of The
Rolling Stones
. She and Jagger were to star in the film, but she is immediately dropped from the cast.
Read More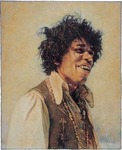 Jimi Hendrix
plays at Temple University Stadium, Philadelphia, Pennsylvania, supported by The
Grateful Dead
and The
Steve Miller
Band.
Read More
Popular jazz and blues vocalist
Savannah Churchill
dies of pneumonia aged 53 in Brooklyn, New York City, USA.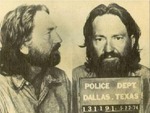 Willie Nelson
is arrested on drug possession charges in Dallas, Texas, USA.
Randy Jackson
, the brother of
Michael Jackson
, is in hospital in Los Angeles after crashing his Mercedes-Benz. Both his legs are broken and to make matters worse, a nurse mistakenly injects him with methadone in the emergency room, almost killing him.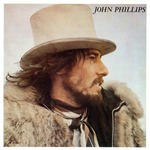 John Phillips, former leader of
The Mamas and The Papas
, is arrested on drugs charges when cocaine is found at his summer residence in Water Mill, Long Island, New York State, USA. He will be sentenced to eight years in prison, but this will later be reduced to thirty days plus community service.
Read More
Alex Harvey
dies of a heart attack, allegedly brought on by amphetamines, while on tour, in Zeebrugge, Belgium, Europe. He is 47 years old.
Outrageous Scottish rocker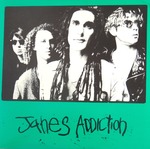 Jane's Addiction
play at Mt. Baldy, California, USA.
Drummer Steven Adler files suit in Los Angeles, California, USA, against his former band,
Guns N'Roses
. He claims that band members pressured him to use heroin and then dropped him after he entered a rehabilitation program.
At Kennedy International Airport, a limousine carrying
Whitney Houston
and
Bobby Brown
is stopped by nine police officers searching for drug dealers.
Popular vocalist
Dinah Shore
dies of cancer in Beverly Hills, California, USA.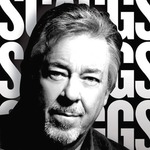 Oscar Scaggs, the 21-year-old son of musician
Boz Scaggs
dies in San Francisco from
an accidental heroin overdose
. He is pronounced dead at 5:06 a.m. after he having been found at the Mission District address of a known drug dealer.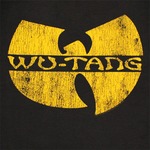 During a hearing about crack cocaine possession charges at a Criminal Court in Queens, New York, USA,
Wu-Tang Clan
rapper
Ol' Dirty Bastard
makes lewd comments to a female district attorney, asking her if she thinks he is 'horny'. He also ignores Judge Charles Heffernan and nods off to sleep at one point during the proceedings.
New York City Police Department Detective William Courtney
seeks a search warrant
to help pursue murder enquiries involving Kenneth "Supreme" McGriff, the drug kingpin believed to have links with the
Murder Inc.
rap label.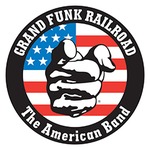 Terry Knight
, former manager of
Grand Funk Railroad
, is stabbed to death at the age of 61, in Temple, Texas, USA, while attempting to prevent an argument between his daughter and her boyfriend, Donald Fair, over Fair's use of methamphetamine.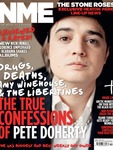 According to reports in UK tabloid The Daily Mirror,
Pete Doherty
of
Babyshambles
is back on crack again.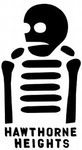 Casey Calvert, guitarist and vocalist of
Hawthorne Heights
is found
dead of 'combined drug intoxication'
in the band's tour bus just prior to the band doing a sound check before a show at the 9:30 Club in Washington, DC., USA.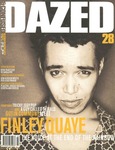 It is reported that reggae singer
Finley Quaye
has been
arrested following an incident in which he bit the arm of his tour manager
during a dispute at
The Roundhouse
, Chalk Farm, London, UK. Police reportedly found cannabis in Quaye's possession when they attended the incident.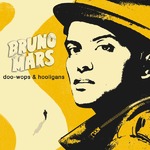 Bruno Mars
is
arrested on charges of cocaine possession
after playing a gig at Hard Rock Hotel And Casino's Wasted Space nightclub in Las Vegas, Nevada, USA.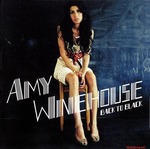 Multiple Grammy-winning singer Amy Winehouse is
found dead at her flat
in Camden, London, England, UK. The 2012 song Amy by
Green Day
will be inspired by Billie Joe Armstrong hearing of Winehouse's death.
Read More