Random selection from around 1,200 Facts
Click to filter results
Drugs
Swiss chemist
Dr. Albert Hofmann
takes
LSD
intentionally for the first time. Three days earlier, he had accidentally ingested a small amount and experienced strange firghtening delusions and hallucinations. On this day, now known as
Bicycle Day
, he deliberately takes another dose before cycling home from his lab. The drug will become powerfully associated with the
psychedelic music
of the 1960s.
Hank Williams
, hoping to restore some credibility to his drink and drugs damaged career, begins the first of a weekly series of Saturday night tv appearances on the Louisiana Hayride, recorded at the Municipal Auditorium, Shreveport, Louisiana, USA, earning $250 a show.
Mick Jagger
of The
Rolling Stones
is in Nice, France, to answer drug charges laid against the band by the French authorities. Today, the case is adjourned for a month, so Jagger flies back to London, UK.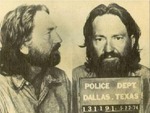 Willie Nelson
is arrested on drug possession charges in Dallas, Texas, USA.
Phyllis Major
, the wife of
Jackson Browne
, commits suicide with an overdose of barbiturates in Hollywood Hills, Los Angeles, California, USA. At least two of Browne's subsequent songs, Sleep's Dark And Silent Gate and The Shape Of A Heart, will be inspired by Major. Also, an earlier song, Ready Or Not, was written about how Browne and Major first got together after meeting in The Troubadour club in Los Angeles.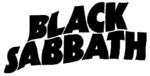 It is announced that
Ozzy Osbourne
might soon be leaving
Black Sabbath
. Rumours suggest that drug and drink abuse is making him unreliable.
US President Ronald Reagan presents
Michael Jackson
with a Special Achievement Award in a ceremony in the Garden of
The White House
, Washington, DC., USA The award recognises the imporatance of Jackson's participation in an advertising campaign aimed at discouraging the youth of America from drinking.
For the first time ever
Bob Dylan
has to cancel a show for medical reasons. The gig, at Lyon, France, is abandoned because of back pains which he has suffered since 1986. On the same day, down Argentina way, the tranquillity of Guns N' Roses dressing room is rudely shattered when drug squad officers burst in, despite lack of backstage passes. Naturally, no drugs are found.
Actor
River Phoenix
plays a gig with his friend, bassist Flea of The
Red Hot Chili Peppers
, at the
Johnny Depp
-owned
Viper Room
, Los Angeles, California. Late in the evening, Phoenix snorts some Persian Brown (a powerful methamphetamine mixed with opiates) which, in the early hours of the next moprning, will kill him.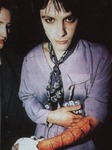 With Richey Edwards now checked into a rehab clinic in Cardiff, Wales, UK, suffering nervous exhaustion,
Manic Street Preachers
perform at the T In The Park Festival, Strathclyde Park, Scotland, UK, as a trio.
The three male members of UK pop band
S Club 7
are arrested in Covent Garden, London, UK, on charges of possessing cannabis.
Perry Farrell
of
Jane's Addiction
spends the fourth of eight days in the Sudan, North West Africa, as part of a mission, organised by he humanitarian group Christian Solidarity International, to free Southern Sudanese slaves from their Northern masters.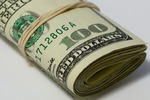 RAM Squad rapper John 'Tommy Hill' Wilson, recently arrested on cocaine charges in Philadelphia, Pennsylvania, USA, is refused a lower bail. Prosecutors state that Wilson had maintained several aliases and addresses and also posed a flight risk. Bail remains set at $145,000.
Innovative rock guitarist Robert Quine dies. Depressed by the death of his wife, Alice, he deliberately takes an overdose of heroin at his New York City apartment. Quine worked with
Richard Hell
,
Lou Reed
,
Brian Eno
,
Tom Waits
and many others.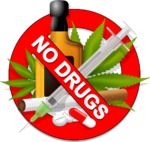 Irv 'Gotti' Lorenzo, boss of American record company The Inc, with artists including Ja Rule and
Ashanti
, is arrested on money laundering charges relating to drug deals.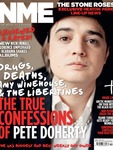 According to reports in UK tabloid The Daily Mirror,
Pete Doherty
of
Babyshambles
is back on crack again.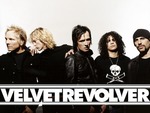 A Los Angeles, California, USA, judge dismisses heroin and cocaine possession charges against rock singer Scott Weiland, dating back to 2003. Weiland was formerly the vocalist of
Stone Temple Pilots
and is currently with
Velvet Revolver
.
English electronic music producer
Andy Hughes
, best-known for his work with The Orb, dies at the Liver Intensive Care Unit at Kings College Hospital in London after a short illness.
Pete Doherty
is in court in Cheltenham, England, UK, Europe, facing charges of reckless driving and possession of drugs.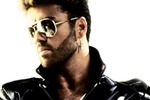 George Michael
pleads gulty in Highbury Magistrates Court, North London, England, UK, to
possessing cannabis when he was arrested
in July after crashing his car into a high street shop. Judge Robin McPhee gives Michael a six-month interim driving ban but sentencing is deferred until a later date.