Random selection from around 980 Facts
Click to filter results
Drink
It is said that on this day, Bendictine monk Dom Perignon was making wine and could not rid it of bubbles. He tasted his accidental creation and exclaimed, "Come quickly! I am drinking the stars!"
Thus, according to legend, champagne was invented
. This moment was the inspiration for the Fredericke Loew song
The Night They Invented Champagne
which was introduced to the world at large via the movie musical
Gigi
in 1958, sung by Gigi (Leslie Caron), her grandmother, Mamita (Hermione Gingold) and Gaston (Louis Jourdan)
The burlesque show Wine Women And Song by M.M. Theise is playing twice daily at Kernan's, Washington DC, USA.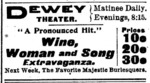 The Wine, Women And Song Extravaganza is presented at The Dewey Theatre, Minneapolis, Minnesota, USA.
Beverley Kenney
is born in Harrison, New Jersey, USA. She will become an acclaimed jazz singer but will commit suicide at the age of 28 by consuming a lethal overdose of alcohol and Seconal in her
Greenwich Village
apartment in New York City, USA.
Guitarist and singer
Clarence 'Tom' Ashley
of the
Carolina Tar Heels
and harmonica player
Gwen Foster
begin three days of recording sessions for
Vocalion Records
in New York City, USA. During these three days they will record Ain't No use To High Hat Me, Bay Rum Blues. Down At The Old Man's House, East Virginia Blues, Faded Roses, Frankie Silvers, Go Way And Let Me Sleep, Greenback Dollar, Let Him Go God Bless Him, My North Carolina Home, Old Arm Chair, On Dark And Stormy Night, Sadie Ray, Sideline Blues, Times Ain't Like They Used To Be and Rising Sun Blues. This last will become internationally famed in 1964 when
The Animals
record it as
House Of The Rising Sun
.
Leo Reisman
and his Orchestra perform songs including
I've Got My Love To Keep Me Warm
, Did Your Mother Come From Ireland?, Stormy Weather, Lady, Be Good!, When My Dream Boat Comes Home, Slumming On Park Avenue and Too Marvelous on radio programme The Schaefer Beer Nine O'clock Revue in the USA.
Banjo player, jazz guitarist and composer
Dick McDonough
, who worked with Red Nicholls,
Tommy Dorsey
and Carl Kress, as well as leading his own orchestra, dies aged 38 of pneumonia - not helped by his alcoholism - in hospital in New York City, USA.
Lord Invader
performs his composition
Rum And Coca Cola
for the first time in front of a paying audience in the Victory Calypso Tent [an informal music venue set up for the carnival season] in Port of Spain, Trindidad, West Indies. Six months later, visiting US radio comedian
Morey Amsterdam
will hear the song, take it back to the USA, sanitise its saucy lyric and copyright it in his own name.
Rum And Coca Cola
will be a huge hit for
The Andrews Sisters
but Lord Invader will have to go to court to win his royalties.
Staff Sergeant Matthew McKeon, an instructor at the Marine Corps Recruit Depot, Parris Island, South Carolina, USA, marches his platoon into Ribbon Creek, a swampy tidal creek. This action results in the deaths of six US Marine Corps recruits. McKeon will be found guilty of acting while under the influence of alcohol. The action will become known as The
Ribbon Creek Incident
, and will inspire
Pete Seeger
to write the song
Waist Deep In The Big Muddy
in 1967. It will come to be seen as a thinly veiled criticism of American actions during the Vietnam War, and will face censorship as a result.
Duke Ellington
and his Orchestra record Dance Of The Floreadores and Sugar Rum Cherry at
Radio Recorders
, Hollywood, LosAngeles, California, USA.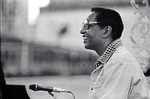 The
Billy Taylor
Trio, with orchestra conducted by Oliver Nelson, record This Is All I Ask, Days Of Wine And Roses, My Romance and Just The Thought Of You for
Capitol Records
in New York City, USA.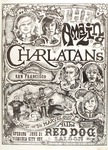 The Charlatans
continue their two month long residency at The Red Dog Saloon, Virginia City, Nevada, USA.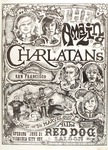 The Charlatans
continue their two month long residency at The Red Dog Saloon, Virginia City, Nevada, USA.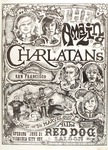 The Charlatans
continue their two-month-long residency at The Red Dog Saloon, Virginia City, Nevada, USA.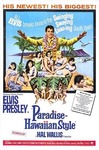 Elvis Presley
continues location filming for the movie
Paradise Hawaiian Style
, in Honolulu, Hawaii, USA. During the day, he receives a telegram from the president of
Capitol Records
inviting him to a cocktail party with
The Beatles
in Los Angeles when filming is completed.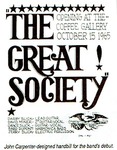 The Great Society perform at the opening of the Coffee Gallery, San Francisco, California, USA. Band members include Darby, Jerry and Grace Slick, the last of whom will become the vocalist for
Jefferson Airplane
.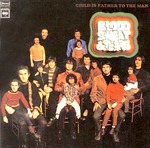 Blood, Sweat And Tears
play the second of three nights at the
Whisky-A-Go-Go
, Los Angeles, California, USA.
William 'Benny' Benjamin
, drummer for legendary
Motown
Records house band The Funk Brothers, dies of a stroke, aged 43, in Detroit, Michigan, USA. In his later years he has suffered serious drug and alcohol problems.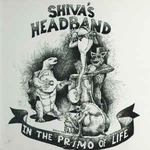 Shiva's Head Band
play the second of four nights at the
Whisky-A-Go-Go
, Los Angeles, California, USA, supported by Blues Image.
John Lee Hooker
records Five Long Years, Bluebird and The Scratch at The Village Recorder, Los Angeles, California, USA, for his album Free Beer And Chicken.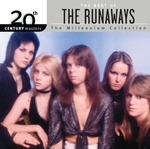 The Runaways
play the first of four nights at
The Whisky A Go Go
, West Hollywood, Los Angeles, California, USA.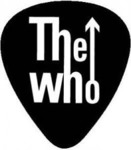 On their second night at
The Rainbow
, Finsbury Park, London,
Pete Townshend
of The Who drinks four bottles of brandy onstage and plays badly, initiating a backstage row with the other band members.
Read More
Krzysztof Klenczon, singer, songwriter and bass player for
Czerwone Gitary
(The Red Guitars), widely regarded as The Polish Beatles, is seriously injured by a drunk driver in Chicago, Illinois, USA.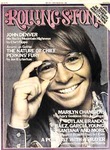 John Denver's 1963 Porsche is stopped by police in Aspen, Colorado, USA, after it is seen weaving erratically along a city street. Denver tells arresting officers that he drank two glasses of wine while dining with friends at a local restaurant but, with a blood-alcohol reading of 0.14, he is charged with driving under the influence.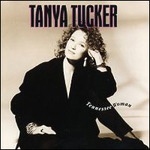 Marty Stuart and Tanya Tucker perform the ribbon-cutting ceremony at the opening of The Wildhorse Saloon in
Nashville, Tennessee
, USA. Restless Heart performs live. Among the acts that will subseuqntls become the house band at the venue are Lonestar, Ricochet and Sons Of The Desert.
Toby Keith scoops four trophies at the Academy of Country Music Awards in Mandalay Bay, Las Vegas, Nevada, USA. Keith's awards are Entertainer of the Year; Top Male Vocalist; Album, for Shock'n Y'all; and Video for the
Willie Nelson
duet Beer For My Horses.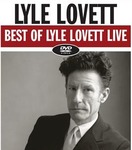 Lyle Lovett
plays at The Mountain Winery, Saratoga, California, USA.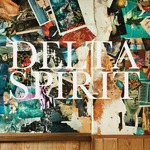 Delta
Spirit
go on a pub crawl in Brooklyn, New York, USA, in support of their forthcoming self-titled album. Beginning at 3pm,
Delta
Spirit
visit 3 bars in Williamsburg and Greenpoint to play tracks from their new album,
Delta
Spirit
, on Rounder Records.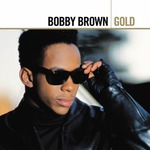 In the early hours of the morning,
Bobby Brown
is
arrested for Driving Under The Influence
after police observe the singer driving erratically in Los Angeles, California, USA. This is Brown's second DUI charge of the year.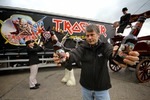 Iron Maiden
's Trooper beer is announced as being the Official Ale of the upcoming
Sonisphere Festival
! The beer is a special batch brewed specifically for the festival.
Read More