Random selection from around 1,300 Facts
Click to filter results
Drink
Edward Harry Kelly is born above the family-owned saloon in the Mechanic's Hotel at 1300 West 9th Street near Union Depot in Kansas City, Missouri, USA. He will find success as ragtime composer
Harry Kelly
. His best-remembered composition is perhaps the slow drag Peaceful Henry.
Will Glahe
is born in Elberfeld, Germany, Europe. A popular accordion band leader, he will score a major hit in the USA in 1939 with Beer Barrel Polka.
Sippie Wallace
, aka The Texas Nightingale, records Dead Drunk Blues, Lazy Man Blues, The Flood Blues and Have You Ever Been Down?, for
Okeh Records
in Chicago, Illinois, USA. Cornet on this session is played by
Louis Armstrong
.
Gertrude Lawrence
, Ray Heatherton, Arlene Francis, Fred Utell and the
Leo Reisman
Orchestra perform songs including Play, Orchestra, Play, May I Have The Next Romance With You?, One More Romance, He Means Well, The Man I've Saved Up For A Rainy Day, Goodnight, My Love and
Limehouse Blues
on radio show The Schaefer Beer Nine O'clock Revue in the USA.
Calypso star
Lord Invader
flies out of Trinidad, West Indies, Caribbean, aboard a Pan Am clipper bound for New York City, USA. While there, he intends to pursue a legal action against comedian
Morey Amsterdam
who has falsely copyrighted his hugely successful song
Rum And Coca Cola
. When Lord Invader arrives at LaGuardia airport he is greeted by thirty members of the press waiting to interview and photograph him.
The case of 'Khan vs. Feist' - a copyright dispute about the ownership of the massive hit song Rum And Coca Cola, begins in the District Court, New York City, USA. The song had been written by calypso star
Lord Invader
, but was copyrighted by comedian
Morey Amsterdam
who had heard it while working in Trinidad.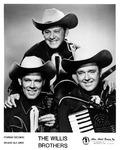 The Oklahoma Wranglers (aka
The Willis Brothers
) record Hoot Owl Boogie, You Don't Want Me, Warm Beer And Cold Cold Women, Country Kisses and other tracks at RCA Victor Studio 1, 155 East 24th Street, Manhattan, New York City, USA.
Capitol Records
throw a cocktail party for Irish singer
Ruby Murray
in the White And Gold Room of the
Plaza Hotel
, New York City, USA, during which she is introduced to a host of celebrities and music business figures.
An article in
Billboard
magazine in the USA predicts that the recently-initiated merchandising campaign based on
Elvis Presley
-endorsed products will "eclipse sales of $20,000,000 before the end of the year."
Read More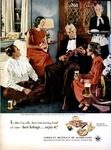 The Stargazers
star in Have One With
The Stargazers
[The Good Wholesome Beer Programme], on Pan-European radio station
Radio Luxembourg
.
Peggy Lee
records I Could Write A Book, As Long As I Live and Days Of Wine And Roses Studio B,
Capitol Records
, Hollywood, Los Angeles, California, USA. The tracks will appear on her LP Mink Jazz.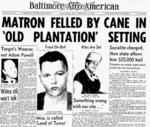 Wealthy twenty-four year old tobacco farm owner Billy Zantzinger arrives, somewhat drunk, at the Spinsters Ball in the Emerson Hotel, Baltimore, Maryland, USA. After causing various disturbances, including a fist fight with another guest, Zantzinger, demands a drink from black bartender Hattie Carroll. Carroll is busy serving another guest, so Zantzinger calls her racist names and
strikes her with his cane, from which she dies soon after
. Zantzinger is arrested, but gets off with a minor sentence.
Bob Dylan
, inspired by this story, will write his song The Lonesome Death Of Hattie Carroll.
Jazz organist
Freddie Roach
records When Malindy Sings, Wine Wine Wine and other tracks at
Van Gelder
Studio, Englewood Cliffs, New Jersey, USA,
Blue Note
Records.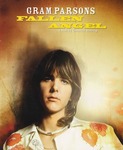 Avis Connor, the mother of
Gram Parsons
, dies of cirrhosis of the liver caused by heavy drinking, on the day of her son's graduation from Bolles School in Jacksonville, Florida, USA.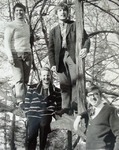 The Dave Martin Group auditions at The
Whisky A Go Go
, London, England, UK, Europe.
Conway Twitty
, with
Owen Bradley
as producer, records Skip A Rope, Take Me As I Am, By The Time I Get To Pheonix and Sing Me Back Home in
Bradley's Barn
, Bender's Ferry Road, Mount Juliet, Tennessee, USA.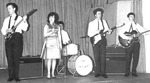 The Cortinas
play at The
Whisky A Go Go
, London, England, UK, Europe.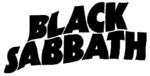 Black Sabbath
play at the Lyceum Ballroom, The Strand, London, England, UK, Europe, supported by Steamhammer and Gin House.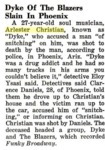 Arlester Christian, vocalist and leader of influential funk band
Dyke And The Blazers
, is shot dead at the age of 27 on a street in Phoenix, Arizona, USA. It is widely-believed that that drug-dealing played a part in the killing, but the coroner's report showed no alcohol or narcotics in Christian's system. The case against his alleged killer, Clarence Daniels, will be dismissed because of "evidence indicating self-defense."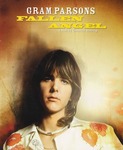 Gram Parsons
of
The Byrds
and
The Flying Burrito Brothers
,
dies in the Joshua Tree Motel
, Southern California, USA, probably of a combination of heroin, alcohol, cocaine and amphetamines.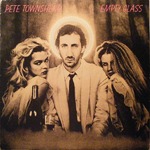 Empty Glass, a solo album by
Pete Townshend
of The Who, is certified as a gold album in the USA.
Read More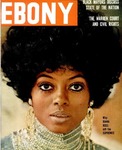 Diana Ross
checks into a Malibu, California, USA, drink and drugs rehabilitation centre explaining that she wants to 'resolve some personal issues' before starting her next tour.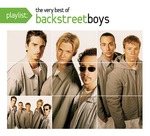 Nick Carter of the
Backstreet Boys
is sentenced to a three month alcohol treatment program in court in Santa Ana, California, USA, following his appearance on drunk driving charges.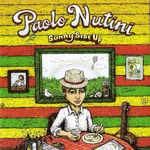 Paolo Nutini
angers fans when he appears to be drunk during a gig the
O asis Centre
,
Swindon
, Witlshire, England, UK, Europe.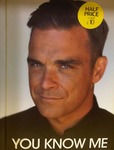 Robbie Williams
, with his girlfriend and his dog, is spotted sitting on a wall outside Devizes library in Wiltshire, England, UK, Europe. He later buys a drink in Costa Coffee in nearby shopping precinct
The Brittox
.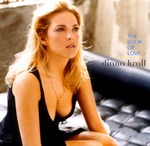 Grammy-winning jazz singer, pianist and composer
Diana Krall
plays the first of two nights in The Mountain Winery, Saratoga, California, USA.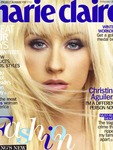 Christina Aguilera
is
arrested and charged with public intoxication
after her boyfriend, Matthew Rutler, is charged with drunk driving in Los Angeles, California, USA.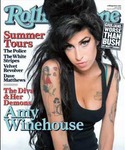 Amy Winehouse returns to The Priory clinic in the UK to
resume treatment for her ongoing alcohol addiction
.
The
Matthew Skoller
Band plays at Nick's Beer Garden, Chicago, Illinois, USA.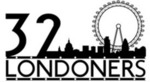 As part of the 32 Londoners event, Ray Davies holds a mini-press conference aboard The London Eye, London, UK, for which a gin company has specially
created 32 different cocktails
intended to represent each of London's boroughs.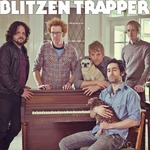 Blitzen Trapper
play at The City Winery, Chicago, Illinois, USA.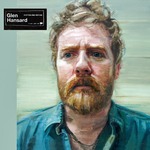 Glen Hansard
and Iron And Wine play at
Hollywood Bowl
, Los Angeles, California, USA.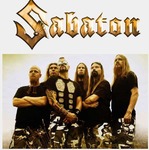 Circus Maximus, Crucified Barbara, Evile, Rotting Christ, Sabaton and Triosphere play on the first of two days of The Trondheim Metal Fest in Trondheim, Norway, Europe. Sabaton singer Joakim Broden is the hero of the day because, having lost a bet while blind drunk in mid-September, his forfeit was that he had to walk to the band's next gig - which was 300 miles distant. He did it.
Read More

All four members of
ABBA
attend
the opening of member Bjorn Ulvaeus' new business venture
, a theatre-restaurant in Stockholm, Sweden, Europe, based on and named after their hit single Mamma Mia. This marks the first time all four members of
ABBA
have been photographed together since they attended the premiere of the movie Mamma Mia in London in 2008.