Random selection from around 1,100 Facts
Click to filter results
Drink
Burlesque troupe The Wine, Women And Song Company opens for a week at The Star Theatre, Scranton, New Jersey, USA. Heading the bill are Bonita And Company "well-known for their abilities in the creation of Coon songs and dances"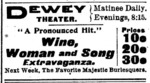 The Wine, Women And Song Extravaganza is presented at The Dewey Theatre, Minneapolis, Minnesota, USA.
The Mayfair Orchestra records The Rum Tum Tiddle Dance for The Gramophone Company in London, UK.
Paul Whiteman And His Orchestra
record Love Me, When You're Counting the Stars Alone and Waiting At The End Of The Road in New York City, USA, for
Columbia Records
. During this session, the band's alcoholic cornet virtuoso
Bix Beiderbeck
becomes unable to perform and has to return home to Davenport, Iowa, to recover. Whiteman keeps him on full pay.
Leo Reisman
, Ray Heatherton, Eve Symington, Arlene Francis and Fred Utell perform songs including Ridin' High, Summer Night, On The Beautiful Blue Danube, Gone, Love And Learn, Arthur Schwartz , Aunt Hagar's Blues, Darling, Je Vous Aime Beaucoup and Under Your Spell on radio show The Schaefer Beer Nine O'clock Revue, in the USA.
Bob Crosby
And His Orchestra record Gin Mill Blues, Between The Devil And The Deep Blue Sea, Old Spinning Wheel and If I Had You for
Decca Records
in the USA.
Memphis Slim
records Beer Drinking Woman in Chicago, Illinois, USA.
Stick McGhee
And His Buddies record Drinkin' Wine, Spo-Dee-O-Dee for
Atlantic Records
in New York City, USA. The track is a re-make of a song he had previously recorded for a smaller label with no success, but this new version will launch
Atlantic Records
into the charts for the first time. At the same session, McGhee also records Tall Pretty Woman Blues, Lonesome Road Blues, Blues Mixture, I'll Always Remember and Blues And Broken Hearted.
Brownie McGhee
plays guitar on the session.
Read More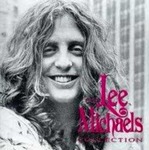 Lee Michaels
plays the second of five nights at
The Whisky-A-Go-Go
, Los Angeles, California, USA.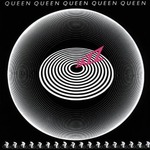 Queen
hold an outrageously decadent press conference to launch their latest album,
Jazz
, in Brennan's Restaurant, New Orleans, Louisiana, USA. For the event, they fly in eighty reporters and journalists from around the globe plus 52 EMI company MDs. Entertainment includes The Olympia Brass Band, strippers, jugglers, a girl with a huge boa constrtrictor, a naked dwarf covered in chopped liver and transvestites.
Read More
James Young is born in Dallas, Texas, USA. He will come to prominence as guitarist with The Eli Young Band, which will score hits with Crazy Girl, Drunk Last Night and Even If It Breaks Your Heart.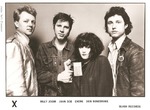 X play at The
Whisky A Go Go
, Los Angeles, California, USA.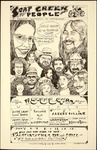 Albert Collins
plays the second of two nights at Soap Creek Saloon, Austin, Texas, USA.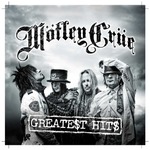 During a barbecue at singer Vince Neil's house, Mick Marrs of
Motley Crue
, full of Jack Daniels and a mix of brandy and Kahlua, takes a handful of Quaaludes, walks out into the surf and tries to drown himself. Members of the band spot him washed up on the beach and try to drag him back into the house.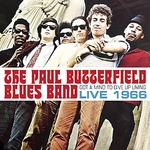 In the kitchen of his North Hollywood apartment, influential Chicago blues band-leader
Paul Butterfield
dies of intestinal problems aggravated by years of drug and alcohol abuse.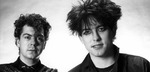 Lol Tolhurst, a founding member of
The Cure
, is ejected from the band, largely because his drinking habits have made him unreliable.
Read More
Steve Clark, guitarist for
Def Leppard
, dies from a lethal cocktail of drugs and alcohol, at his London, UK, home.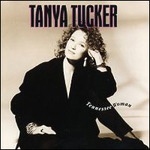 Marty Stuart and Tanya Tucker perform the ribbon-cutting ceremony at the opening of The Wildhorse Saloon in
Nashville, Tennessee
, USA. Restless Heart performs live. Among the acts that will subseuqntls become the house band at the venue are Lonestar, Ricochet and Sons Of The Desert.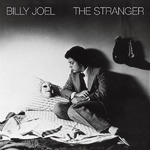 It is revealed that
Billy Joel
has checked into a rehabilitation centre "for treatment of alcohol abuse." This is his second spell in rehab.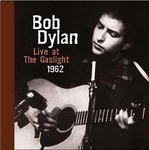 Starbucks announce
the imminent and exclusive release of an album of
Bob Dylan
live performances from
Greenwich Village
's
Gaslight Cafe
in 1962, previously only available as bootlegs.
Richard Ashcroft
, formerly lead singer of
The Verve
, is arrested for being drunk and disorderly at
The Bridge
youth club in Chippenham, Wiltshire, UK. He is fined £80 and released.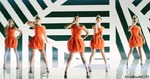 Sarah Harding of
Girls Aloud
dines out at Scott's restaurant, Mayfair, London, UK, with DJ boyfriend Tom Crane.
Ronnie Wood
of The
Rolling Stones
is also dining at Scott's with girlfriend Ana Araujo.
When
Dropkick Murphys
play at a private show for the opening of the Whiskey Republic in Providence, Rhode Island, USA, they are joined onstage by boxer Micky Ward.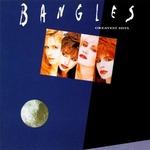 The Bangles play
at The City Winery
, Chicago, Illinois, USA.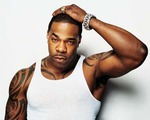 Busta Rhymes is
arrested and charged with assault
after allegedly throwing a protein drink at a worker during a dispute at the Steel Gym in New York City, USA. The rapper is released early the next morning.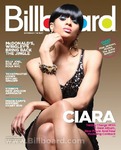 Ciara
attends Veuve Clicquot Hosts The Second Annual Clicquot Carnaval at Museum Park, Miami, Florida, USA.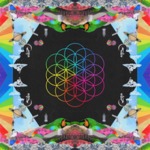 On their
A Head Full Of Dreams
tour,
Coldplay
play at The Pepsi Center, Denver, Colorado, USA.