Random selection from around 1,200 Facts
Click to filter results
Drink
22-year-old
Frankie Baker shoots her lover, Allen Britt
[aka Albert Britt] in an apartment at 212 Targee Street, St. Louis, Missouri, USA, for cheating on her with another woman, Nellie Bly [aka Alice Pryor]. Britt will die four days later and the incident will become the basis of the song
Frankie And Johnny
, which has been recorded in over 250 versions by artists including Jimmie Rodgers (The Singing Brakeman),
Lead Belly
,
Big Bill Broonzy
,
Johnny Cash
,
Pete Seeger
,
Mississippi John Hurt
, Charlie Patton,
Taj Mahal
,
Sam Cooke
,
Lena Horne
, Lonnie Donegan,
Bob Dylan
,
Brook Benton
,
Jerry Lee Lewis
,
Elvis Presley
,
Gene Vincent
,
Fats Waller
,
Van Morrison
,
Brook Benton
, Lindsay Lohan,
Jack Johnson
and
Stevie Wonder
.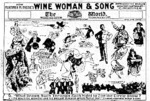 Kernan's Theater in Washington DC, USA, is presenting the novelty musical revue Wine, Woman And Song, by
Mortimer M. Theise
.
Franklin D. Roosevelt wins re-election as President of The USA by a landslide, carrying 46 of the 48 states. Hillbilly musicians Bill Cox and Cliff Hobbs will be inspired to compose the song Roosevelt's Back Again for Melotone Records in the USA, praising Roosevelt for his stand against prohibition.
The
Leo Reisman
Orchestra performs
Pennies From Heaven
, The Goona Goo, Where Or When, Swing For Sale and other songs on radio show The Schaefer Beer Nine O'clock Revue, on the Mutual Broadcasting System in the USA.
Buck Owens
And His Buckaroos record Sam's Place, A Heart Of Glass, I'll Love You Forever And Ever and I'm Layin' It On The Line, in Capitol Recording Studio, 1750 North Vine Street, Hollywood, Los Angeles, California, USA.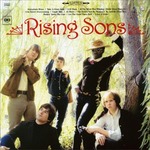 The
Rising Sons
, featuring
Taj Mahal
and
Ry Cooder
, record If The River Was Whiskey (Divin' Duck Blues), Flyin' So High and .44 Blues, in Hollywood, Los Angeles, California, USA.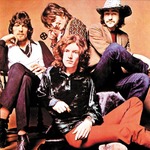 Traffic play the second of four nights at
The Whisky A-Go-Go
, West Hollywood, Los Angeles, California, USA.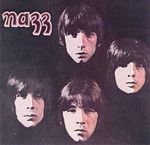 The Nazz
play the first of four nights at the
Whisky-A-Go-Go
, Los Angeles, California, USA. The group includes future solo star
Todd Rundgren
.
Read More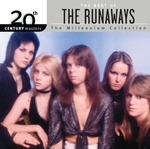 The Runaways
play the last of four nights at
The Whisky A Go Go
, West Hollywood, Los Angeles, California, USA.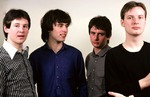 XTC
's show at The Rolling Stone, Milan, Italy, Europe, is cancelled when their equipment truck fails to arrive from Germany, Europe. Instead the band goes out and gets very drunk.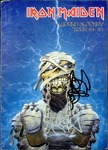 On their
World Slavery
tour,
Iron Maiden
play at Lakefront Arena, New Orleans, Louisiana, USA, supported by W.A.S.P.
Read More
When
The Cure
open a North American tour at Great Woods Amphitheater, Mansfield, Massachusetts, USA, keyboardist Lol Tolhurst becomes so drunk he has to be wheeled back to the hotel on a trolley.
Read More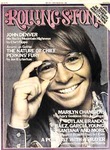 John Denver
's 1963 Porsche is stopped by police in Aspen, Colorado, USA, after it is seen weaving erratically along a city street. Denver tells arresting officers that he drank two glasses of wine while dining with friends at a local restaurant but, with a blood-alcohol reading of 0.14, he is charged with driving under the influence.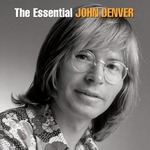 After he pleads guilty in Aspen, Colorado, USA, to driving while his ability was impaired,
John Denver
is
sentenced to sing at a benefit concert
during 28 hours of public service. He is also fined $50.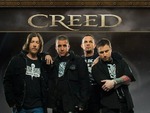 When
Creed
play
at The Allstate Arena
, Chicago, Illinois, USA, frontman
Scott Stapp, evidently drunk or on drugs
, leaves the stage on several occasions mid-song. He is also seen rolling on the stage in apparent pain or distress and appears to pass out at one point during the performance.
Toby Keith scoops four trophies at the Academy of Country Music Awards in Mandalay Bay, Las Vegas, Nevada, USA. Keith's awards are Entertainer of the Year; Top Male Vocalist; Album, for Shock'n Y'all; and Video for the
Willie Nelson
duet Beer For My Horses.

It is announced that
Status Quo
are to perform live on long-running UK tv soap Coronation Street. They will be seen playing in the show's pub, The Rovers Return, for the wedding of two of the soap's characters, Cilla Brown and Les Battersby.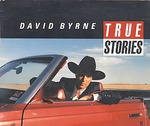 David Byrne
, with the Tosca Strings, plays at The Mountain Winery, Saratoga, California, USA.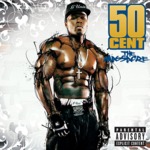 50 Cent
earns an estimated $400m, when The Coca-Cola Company spends $4.1bn to buy Glaceau - the maker of Vitaminwater, in which the rapper holds a 10% stake. Glaceau also markets Formula 50, a grape-flavoured energy drink inspired by the hip-hop star.
Country singer Johnny Rodriguez is arrested on drugs charges after police stop him west of Oklahoma City, Oklahoma, USA, for speeding. Officers find what they believe to be bags of marijuana and methamphetamine plus drug paraphernalia and an open container of beer in Rodriguez's pickup truck. He is released on $6,500 bail.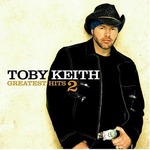 During a show by
Toby Keith
at the Eastern Kentucky Exposition Center, Pikeville, Kentucky, USA, a concert-goer throws a beer at the stage. Keith jumps off the stage and confronts the offender, who is evicted from the venue shortly after.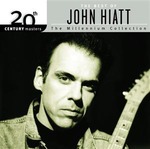 John Hiatt And The Combo
and
Los Lobos
play at
The Mountain Winery
, Saratoga, California, USA.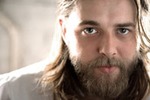 Brian Wright
and Joe Purdy play at The City Winery, Chicago, Illinois, USA.

Glenn Tilbrook
plays at The City Winery, New York City, USA.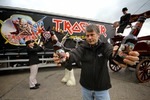 It is announced that
Iron Maiden
are
preparing to launch a new limited edition beer
. Their first beer, Trooper, has sold 10.4m pints since its launch two and a half years ago.