Random selection from around 1,300 Facts
Click to filter results
Drink
A licence is granted to Mr. Barnett Levey to begin staging plays in the saloon of the Hotel Royal, Sydney, Australia, from 26 December,1832, until the end of May 1833. This is generally regarded as the beginning of the legitimate theatre in Australia.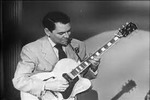 David Michael Barbour is born in New York City, USA. He will find acclaim as guitarist
Dave Barbour
, working with Mildred Bailey, Red Norvo,
Artie Shaw
,
Benny Goodman
and many others. He will also marry
Peggy Lee
in 1943 but their union will end because of his alcoholism in 1951.
Cindy Walker
is born near Mexia, east of Waco, Texas, USA. She will become a prolific country music songwriter and singer, composing hits including Distant Drums, Bubbles in My Beer, Cherokee Maiden and
You Don't Know Me
.
Tommy Johnson
records Cool Drink Of Water Blues and Big Road Blues at Memphis Auditorium, Memphis, Tennessee, USA. Big Road Blues will inspire Chicago bluesman
Floyd Jones
to record Dark Road (aka On The Road Again) in 1951. This will, in turn, inspire
Canned Heat
to record their 1967 song,
On The Road Again
, which is almost identical apart from a couple of new lyric lines and the addition of an Eastern instrument called a tamboura to give the song a psychedelic feel.
Guiraist and singer
Calypso star
Lord Invader
flies out of Trinidad, West Indies, Caribbean, aboard a Pan Am clipper bound for New York City, USA. While there, he intends to pursue a legal action against comedian
Morey Amsterdam
who has falsely copyrighted his hugely successful song
Rum And Coca Cola
. When Lord Invader arrives at LaGuardia airport he is greeted by thirty members of the press waiting to interview and photograph him.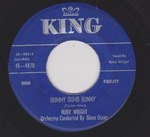 Ruby Wright
records Waltz Of The Wind, You Don't Know What You're Getting and Rummy Dumb Bunny, in King Recording Studio, 1540 Brewster Avenue, Cincinnati, Ohio, USA.
Big Bill Lister
records Haunted Hungry Heart, In The Shadow Of The Pine, Another Night To Wonder and Blowing The Suds Off My Beer in the studio of KCOR Radio, San Antonio, Texas, USA. Standing over 6' 7" without his cowboy boots and hat, Lister was nicknamed "Radio's Tallest Singing Cowboy".
Jerry Lee Lewis
records Drinkin' Wine Spo-Dee-o-Dee, It Hurts Me So, You're The Only Star (In My Blue Heaven) and I'll Sail My Ship Alone, for
Sun Records
of Memphis, Tennessee, USA.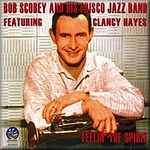 Bob Scobey And His Frisco Band are playing at Bourbon Street, Chicago, Illinois, USA.
The Tides record Limbo Rock, Midnight Limbo, Day-O, La Paloma, Cherry Pink And Apple Blossom White, Jamaica Farewell, Tequila,
Caravan
, Rum And Coca Cola and other tracks at Columbia Recording Studio, 804 16th Avenue South,
Nashville, Tennessee
, USA. The group includes guitarists
Jerry Kennedy
, Harold Bradley and, Kelton D 'Kelso' Herston, Boots Randolph on saxophone, Bob Moore on bass, Buddy Harman on drums, Hargus 'Pig' Robbins on piano and
Ray Stevens
on organ and piano.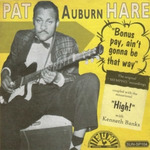 Seriously drunk blues musician and recording artist
Pat Hare
is arrested in Minneapolis, Minnesota, USA, for the
murders by shooting of his married girlfriend and an attending police officer
. He will be sentenced to life imprisonment. Throughout the 1940s and '50s Hare had been an in-demand accompanist to a roster of blues greats including
Sonny Boy Williamson
,
Howlin' Wolf
,
Muddy Waters
,
James Cotton
, Bobby 'Blue' Bland and Junior Parker.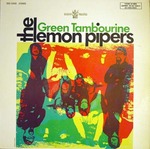 The Lemon Pipers
play the first of four nights at the
Whisky-A-Go-Go
, Los Angeles, California, USA.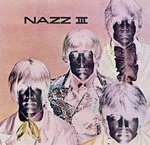 The
Nazz
play the third of four nights at the
Whisky-A-Go-Go
, Los Angeles, California, USA. The group includes future solo star
Todd Rundgren
.
Iron Butterfly
's psychedelic classic
In-A-Gadda-Da-Vida
, produced by Shadow Morton, enters
Billboard
's Hot 100 chart in the USA at 117. (The song was originally entitled In The Garden Of Eden, but singer Doug Ingle was so drunk when he told the lyric to drummer Ron Bushy that Bushy wrote the words down incorrectly.)
Read More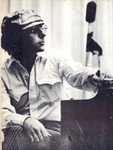 The
Barry Goldberg
Reunion plays the second of five nights at the
Whisky-A-Go-Go
, Los Angeles, California, USA, supported by The Rockets.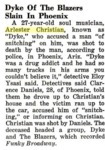 Arlester Christian, vocalist and leader of influential funk band
Dyke And The Blazers
, is shot dead at the age of 27 on a street in Phoenix, Arizona, USA. It is widely-believed that that drug-dealing played a part in the killing, but the coroner's report showed no alcohol or narcotics in Christian's system. The case against his alleged killer, Clarence Daniels, will be dismissed because of "evidence indicating self-defense."
John Lennon
and
Paul McCartney
of
The Beatles
take part in a recording session at Burbank Studios, Los Angeles, California, USA. Also present at the session are
Harry Nilsson
,
Stevie Wonder
, session guitarist Jesse Ed Davis and saxophonist Bobby Keys. Unfortunately, perhaps because of the considerable amounts of alcohol and drugs consumed at the session, the results are somewhat ramshackle.
Read More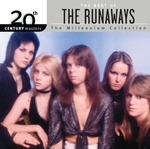 The Runaways
play the second of four nights at
The Whisky A Go Go
, West Hollywood, Los Angeles, California, USA.
Joe Strummer
and bassist
Paul Simonon
of
The Clash
are arrested in Glasgow, Scotland, UK, Europe, on charges of drunk and disorderly behaviour, following a gig at The Apollo. Support band is Suicide.
Singer/guitarist
Read More
Duran Duran
,
Robert Palmer
and Prince Charles And The City Beat Band play a benefit show for Mencap at Villa Park, Birmingham, England, UK, Europe. After this show,
Duran Duran
hold a party at The Rum Runner club, where John Taylor meets with
Robert Palmer
and they discuss the possibility of working together. The end-result will be Power Station.
In a stoned and drunken state Marky Mark (Mark Wahlberg) knocks beer delivery man Thanh Lam unconscious with a stick. Marky spends the night in jail, followed by 45 days at Deer Island House Of Correction, and two years probation.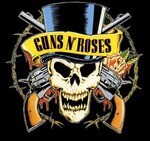 Assault charges against Axl Rose of Guns N' Roses are dropped when he and a neighbour he allegedly hit with a wine bottle agree to try to avoid each other.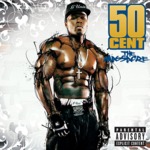 Police are called to rapper
50 Cent
's 52-room mansion in Connecticut, USA, when security guards spot a suspicious car in the driveway.
Officers arrest two men
who have broken into the house, after finding one of the pair drinking wine inside a closet.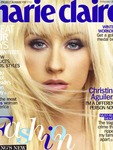 Christina Aguilera
is
arrested and charged with public intoxication
after her boyfriend, Matthew Rutler, is charged with drunk driving in Los Angeles, California, USA.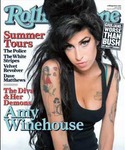 At the start of a 12-date tour,
Amy Winehouse
is booed by the audience in Belgrade, Serbia, Europe, because she is apparently too drunk to perform properly. She forgets lyrics, throws her microphone onto the stage and leaves the stage in mid-performance.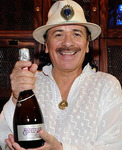 Carlos
Santana
launches his
Mumm Napa Supernatural Rose sparkling wine
at The House of Blues, Mandalay Bay Resort And Casino, Las Vegas, Nevada, USA.
Janelle Monae
releases a cover version of the
David Bowie
song Heroes as her latest single. The track, instigated by Pepsi, is part of the drinks giant's global campaign "Now Is What You Make It".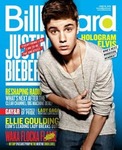 It is reported that charges of driving under the influence, laid against
Justin Bieber
in January in Miami, Florida, USA,
are to be dropped
because the singing idol has agreed to pay a fine and attend anger management classes.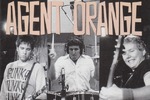 Agent Orange
and Drink Hunters play at Petit Bain, Paris, France, Europe.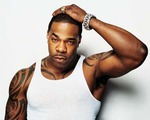 Busta Rhymes is
arrested and charged with assault
after allegedly throwing a protein drink at a worker during a dispute at the Steel Gym in New York City, USA. The rapper is released early the next morning.