Random selection from around 5,000 Facts
Click to filter results
Death
Singer and pioneer sound recording artist
George Washington Johnson
's common law wife Roskin Stuart dies after having been found beaten and unconscious in their shared New York apartment. Johnson is tried for first degree murder but acquitted.
22-year-old
Frankie Baker shoots her lover, Allen Britt
[aka Albert Britt] in an apartment at 212 Targee Street, St. Louis, Missouri, USA, for cheating on her with another woman, Nellie Bly [aka Alice Pryor]. Britt will die four days later and the incident will become the basis of the song
Frankie And Johnny
, which has been recorded in over 250 versions by artists including Jimmie Rodgers (The Singing Brakeman),
Lead Belly
,
Big Bill Broonzy
,
Johnny Cash
,
Pete Seeger
,
Mississippi John Hurt
, Charlie Patton,
Taj Mahal
,
Sam Cooke
,
Lena Horne
, Lonnie Donegan,
Bob Dylan
,
Brook Benton
,
Jerry Lee Lewis
,
Elvis Presley
,
Gene Vincent
,
Fats Waller
,
Van Morrison
,
Brook Benton
, Lindsay Lohan,
Jack Johnson
and
Stevie Wonder
.
Music hall singer Alexander Hurley, the second husband of popular British music hall singer Marie Lloyd, dies aged 42 of stomach cancer at Jack Straw's Castle, Hampstead, London, UK.
Murder At The Vanities
, starring Victor McLaglen, Carl Brisson, Jack Oakie, Kitty Carlisle, Gertrude Michael, Toby Wing and Jessie Ralph, with an impressive finale featuring
Duke Ellington
And His Orchestra performing Ebony Rhapsody, is released to cinemas in the USA. The most memorable song introduced by the film is perhaps Cocktails For Two, but it also includes Marihuana, a song in fulsome praise .
The movie musical
Harry B. Smith
, a celebrated composer of songs, musicals and operettas, dies of a heart attack in his room at the Marlborough-Blenheim Hotel, Atlantic City, New Jersey, USA. His best-known composition is perhaps the jazz standard
The Sheik Of Araby
. The most prolific of all American stage writers, he is said to have written over 300 librettos and more than 6000 lyrics.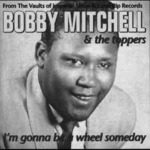 R'n'b recording artist
Bobby Mitchell
dies of kidney failure, aged 53, in New Orleans, Louisiana, USA.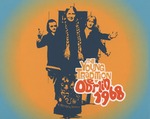 Royston Wood
, a member of Albion Country Band and
The Young Tradition
, and one of the leading figures in the English folk music revival of the mid-'60s, dies aged 54, in a car accident.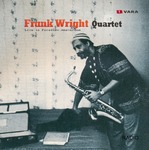 Free jazz saxophonist
Frank Wright
dies in Wuppertal, North Rhine-Westphalia, Germany, Europe.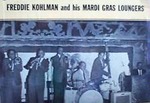 Jazz drummer, vocalist and bandleader
Freddie Kohlman
dies,
aged 75, of cancer
at his home in New Orleans, Louisiana, USA.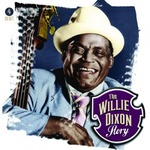 Willie Dixon
, perhaps the best-known blues songwriter in popular music history, dies of a heart attack in Burbank, California, USA.
Read More
UK singer/songwriter
Duncan Browne
, best remembered for his hit single
Journey
, dies after a protracted battle with cancer.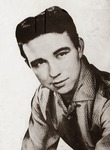 Rock'n'roll singer, guitarist and recording artist Johnny Carroll dies aged 57 at Baylor Hospital, Dallas, Texas, USA, following a failed operation to treat a congenital liver ailment.
Music publisher
Lou Levy
, founder of Leeds Music, dies aged 84 at home in Manhattan, New York City, USA. The Leeds Music catalogue included Strangers In The Night, Downtown, I Want To Hold Your Hand, C'est Si Bon and The Girl From Ipanema. The company published songs by Sammy Cahn,
Bob Dylan
,
The Beatles
,
Henry Mancini
,
Ames Brothers
,
The Andrews Sisters
,
Les Paul
,
Connie Francis
and
Bobby Darin
.
Charles Brown
dies of heart failure in his sleep at Summit Medical Center, Oakland, California. In a long career, he found fame as an R'n'B star from the 40s through to the 60s, first with Johnny Moore's Three Blazers, then as a solo artist.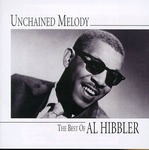 Blind jazz/r'n'b vocalist Al Hibbler
dies, aged 85
at Holy Cross Hospital in Chicago, Illinois, USA. After working with
Duke Ellington
, he scored a No1 hit in 1955 with
Unchained Melody
.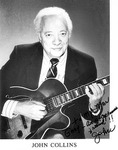 Jazz guitarist
John Collins
dies aged 88, in Los Angeles, California, USA. As well as leading his own Quartet, Collins also played with
Nat King Cole
,
Bobby Troup
,
Sammy Davis Jr
,
Frank Sinatra
and
Nancy Wilson
.
Celebrated musicologist
Alan Lomax
dies in Mease Countryside Hospital, Safety Harbor, Florida, USA, aged 87. From the 1930's onward, Lomax preserved and documented America's musical heritage by making thousands of location and studio recordings of folk, blues and jazz musicians.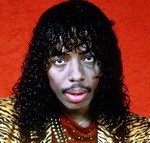 The body of
Rick James
lies in state at Forest Lawn Memorial Park Chapel, Hollywood Hills, Los Angeles, California, USA.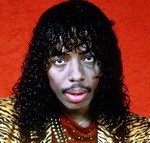 The West Coast funeral of
Rick James
is attended by over one thousand peoiple including
Stevie Wonder
and
Motown
boss Berry Gordy, in Los Angeles, California, USA. His body is then flown to Buffalo, New York State, USA, for a service in his birthplace.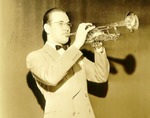 Chris Griffin, a member of the acclaimed trumpet section in
Benny Goodman
's big-band orchestra, dies of melanoma in Danbury Hospital, Danbury, Connecticut, USA, aged 89.