Random selection from around 4,800 Facts
Click to filter results
Death
Vaudeville impresario Frederick F. Proctor dies at his home in Larchmont, New York, USA, aged 78 years, from congestion of his lungs. 91929)
Gang leaders and multiple murderers
Bonnie Parker and Clyde Barrow
are ambushed and killed by a posse of four Texas police officers on a rural road in Bienville Parish, Louisiana, USA. Their outlaw lives and crimes will be glamourised as time goes by and will inspire several songs.
Georgie Fame
's
The Ballad Of Bonnie And Clyde
was a UK No1 hit in 1967, and
Merle Haggard
's identically-named but entirely different 1968 composition
The Ballad Of Bonnie And Clyde
also became popular. Serge Gainsbourg and Brigitte Bardot recorded Gainsbourg's Bonnie And Clyde, and
Mel Torme
recorded A Day In The Life Of Bonnie And Clyde.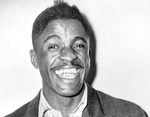 Blues harmonica star
Sonny Boy Williamson (No1)
dies after being mugged and brutally beaten while returning home after playing at the Plantation Club on the south side of Chicago, Illinois, USA.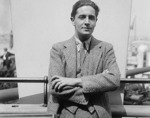 The renowned Welsh songwriter
Ivor Novello
dies unexpectedly aged 58, of a coronary thrombosis, just a few hours after completing a performance in the run of his successful musical King's Rhapsody in London, UK.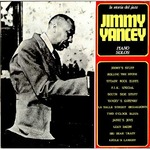 Boogie-woogie pianist and recording artist
Jimmy Yancey
dies of complications arising from diabetes, in Chicago, Illinois, USA.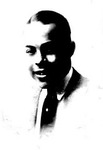 Composer, conductor, orchestrator, and arranger,
Will Vodery
dies aged 67 in Farmingdale, New York State, USA. Vodery was one of the few black Americans of his time to make a name for himself as a composer on
Broadway
, but is best-known for the vocal and choral arrangements he created for the original
Broadway
stage production of the 1927 classic musical Show Boat.
Betty Jack Davis
of country music singing duo
The Davis Sisters
dies in a car crash. As the pair drive home from their first appearance on the WWVA Jamboree in Wheeling, West Virginia,USA, a soldier falls asleep at the wheel of his car and crashes head on into their automobile. The other member of the duo,
Skeeter Davis
, will go on to achieve success as a solo artist.
An inquest into the recent death of rock'n'roll idol
Eddie Cochran
continues at Bristol Assizes, Bristol, UK.

Highly-respected cornettist and recording artist
Richard Brunies
dies in New Orleans, Louisiana, USA.
Bukka White
records Alabama Blues and Jesus Died On The Cross To Save The World, for
Fontana Records
, in Berkeley, California, USA.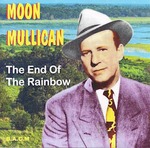 Country music star
Moon Mullican
dies of a heart attack, aged 57, in Beaumont, Texas, USA.
Read More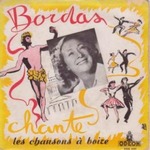 Popular French singer
Marcelle Bordas
dies aged 61 in Ile-de-France, Paris, France, Europe.
Blues pianist
Otis Spann
dies, aged 40, in Cook County Hospital, Chicago, Illinois, USA. On the same day,
ABC
by the Jackson Five reaches No1 on the
Billboard
Top 40 singles chart in the USA.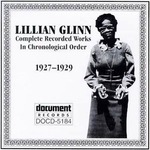 Pioneering female blues and country blues singer and songwriter
Lillian Glinn
dies in Richmond, California, USA.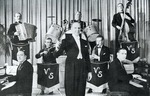 British bandleader
Victor Silvester
dies while on holiday in La Lavandou, France, Europe, at the age of 78. In his lengthy career, Silvester sold over 75m records.
Kate Smith
dies is Raleigh, North Carolina, USA, aged 79. She was one of America's most popular singers and a major radio variety star, known as The Songbird Of The South. Crippled by diabetes and a weight problem, she spent her final years confined to a wheelchair.
Dire Straits
sound engineer Peter Grange is run over and killed in Clearwater, Gloucestershire, UK.
Jazz saxophonist, composer and bandleader
Charlie Barnet
dies aged 77.
Jacques Morali, record producer for
Village People
and The Ritchie Family, dies from AIDS, aged 44.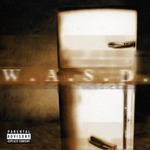 W.A.S.P. release their seventh studio LP,
Kill.Fuck.Die.
on Castle Records in the USA.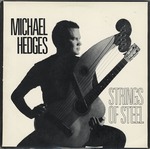 New Age guitarist and songwriter
Michael Hedges
dies aged 43
in a car accident
in Mendocino County, California, USA.
Blues singer and songwriter
Barkin' Bill Smith
dies aged 71 from pancreatic cancer, in Chicago, Illinois, USA.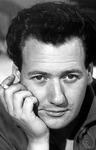 Keith Fordyce
, best-remembered as the presenter of 60s teenage music tv show
Ready, Steady, Go
!, dies aged 82, of pneumonia, in Devon, England, UK, Europe.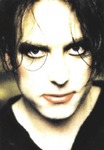 The Cure
headline the
Bestival 2011
, at Robin Hill Country Park, Isle Of Wight, UK. Also on the bill is
PJ Harvey
.