Random selection from around 5,100 Facts
Click to filter results
Death
John Wesley Hardin
is sentenced to serve 25 years in Huntsville Prison, Texas, USA, for the killing of Brown County, Texas, Deputy Sheriff Charles Webb. On his arrest, Hardin boasted of having killed 42 men. in 1967,
Bob Dylan
will be inspired by Hardin's exploits to write his song
John Wesley Harding
, a somewhat fanciful account of Hardin's life.
Notorious outlaw
Read More
While attending a bar room fight in the Charles Starkes Saloon, St. Louis, Missouri, USA,
police officer James Brady is shot dead. A man named Harry Duncan is arrested
. Although protesting his innocence until the end, he will be convicted and hanged on July 27, 1894. It is said that the saloon owner, Charles Starkes confessed on his deathbed that it was he who had killed Brady. The incident will inspire the murder ballad
Duncan And Brady
, which has been recorded by
Lead Belly
,
Bob Dylan
,
Dave Van Ronk
,
Judy Henske
,
Tom Rush
,
Hoyt Axton
,
The New Riders of the Purple Sage
and others.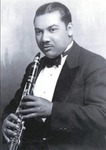 Jazz clarinet player
Omer Simeon
, who worked with
Louis Armstrong
, King Oliver,
Kid Ory
,
Coleman Hawkins
and many others, dies of throat cancer, aged 57, in New York City, USA.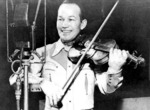 Having withdrawn a plea of insanity, US country bandleader
Spade Cooley
, is sentenced to life imprisonment for
the murder of his wife, Ella Mae
.
Read More
Record producer
Norman Petty
and instrumental group
The Fireballs
overdub additional backings for several songs recorded by
Buddy Holly
before his death, including Because I Love You, Baby Won't You Come Out Tonight and It's Not My Fault.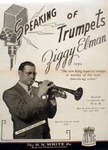 Influential trumpet player
Ziggy Elman
, who worked with the orchestras of
Benny Goodman
and
Tommy Dorsey
, dies aged 54 in Van Nuys, California, USA.
The
Grateful Dead
play a free concert at Kresge Plaza, M.I.T., Cambridge, Massachusetts, USA, in memory of the students killed two days earlier during a demonstration at Kent State University.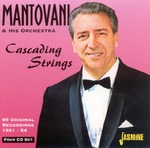 MOR orchestra leader
Mantovani
dies aged 74 at a care home in Royal Tunbridge Wells, Kent, England, UK, Europe. He was, accoring to the book British Hit Singles And Albums, "Britain's most successful album act before
The Beatles
... the first act to sell over one million stereo albums and [have] six albums simultaneously in the American Top 30 in 1959."
Bob Dylan
's European tour ends tragically when two audience members die in accidents during the concert in Avignon, France, Europe.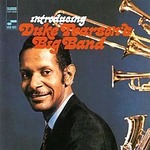 American jazz pianist and composer
Duke Pearson
dies from MS at Atlanta Veterans' Hospital, Atlanta, Georgia, USA. As a record producer, he had played a significant role in shaping the
Blue Note
label's
hard bop
direction in the 1960s.
Jazz giant
Thelonious Monk
dies of a stroke in Engelewood, New Jersey, USA, after a long illness, aged 64.
Big band leader
Wayne King
dies aged 84 in Paradise Valley, Arizona, USA.
Stefanie Sargent, guitarist of Seattle, Washington, girl grunge band
7 Year Bitch
, dies of a heroin overdose, aged 24.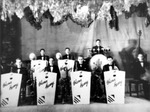 Bandleader and recording artist
Glenn Henry
, dies aged 77 in Santa Barbara, California, USA.
Serial killer and rapist
Fred West
hangs himself while on remand in his cell at Winson Green Prison, Birmingham, UK. West and his wife Rosemary were being held in prison on eleven counts of murder. Their crimes will provide subject matter for the song
Evil
by
Interpol
.
Alan Blakely, drummer of UK hitmakers Brian Poole and
the Tremeloes
, dies of cancer.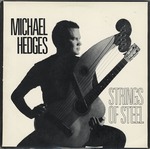 New Age guitarist and songwriter
Michael Hedges
dies aged 43
in a car accident
in Mendocino County, California, USA.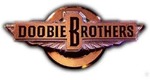 After a month in hospital, Keith Knudsen, drummer of the
Doobie Brothers
, dies aged 56 of pneumonia at Kentfield Rehabilitation Hospital, California, USA.
Read More
Swiss country-music singer
John Brack
, known to his fans as 'Mr. Swiss Country', dies aged 56 from cancer.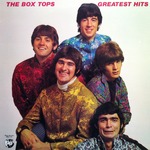 Thomas Boggs
, who played drums for The Box Tops and The Board Of Directors, dies aged 63 in his sleep, in Memphis, Tennessee, USA.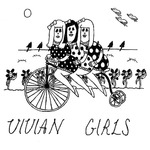 All-female dream-pop trio
Vivian Girls
play at Death By Audio, Brooklyn, New York City, USA.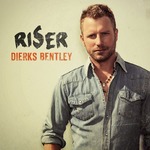 On his Riser Tour,
Dierks Bentley
plays a hometown concert
at The Ak-Chin Pavilion
, Phoenix, Arizona, USA

Slipknot
's three day long Knotfest begins at San Manuel Amphitheater And Campgrounds in San Bernardino, California, USA. Artists appearing over the three days include Danzig, Five Finger Death Punch,
Volbeat
,
Anthrax
, Killswitch Engage and, er,
Slipknot
.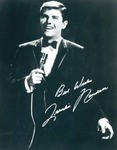 Popular singer and recording artist
Frankie Randall
dies aged 76, of lung cancer, in Indio, California, USA.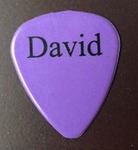 It is reported that, in the wake of his recent demise,
David Bowie
now has 12 albums in the Official UK albums chart. Blackstar is spending its third week at No1, while Best Of Bowie, Nothing Has Changed, Hunky Dory and The Rise And Fall Of Ziggy Stardust And The Spiders From Mars are all in the Top Ten.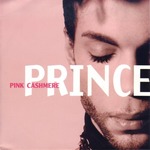 A hearing is held in Chaska, Minnesota, USA, to
determine whether to declare Prince's siblings as his heirs
, and who should manage the rock superstar's estate going forward. No will has surfaced since Prince died.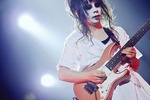 Mikio Fujioka, heavy metal guitarist with the band
Babymetal
,
falls from an observation tower while stargazing
. He will die a few days later from the injuries he sustains.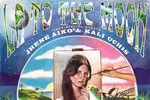 On her 39-date
LA To The Moon tour
Lana Del Rey
plays at The Valley View Casino Center, San Diego, California, USA.
dies aged 90
in Palm Desert, Los Angeles, California, USA. As a member of the Los Angeles session elite known as The
Wrecking Crew
, he played on over 40 singles which reached No1 in the
Billboard
pop singles chart in the USA, and worked with
Elvis Presley
,
Frank Sinatra
,
Barbra Streisand
, The
Beach Boys
,
Simon And Garfunkel
,
The Ronettes
and many others.
Hal Blaine, considered by many to have been the greatest sessions drummer in popular music history,