Random selection from around 5,500 Facts
Click to filter results
Death
While striking miners are enjoying a Christmas Party in The Italian Hall, Calumet, Michigan, USA, a mass panic is caused when someone shouts 'Fire!'. In the ensuing rush for the doors, seventy-three people are trampled to death, fifty-nine of
them
children. The horrific tragedy, known as
The Italian Hall Disaster
, will be recorded in
Woody Guthrie
's 1941 song,
1913 Massacre
.
Singer, dancer and silent movie actor Dustin Lancy Farnum dies of kidney failure, aged 55, in New York City, USA.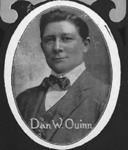 Popular singer and pioneering recording artist
Dan W. Quinn
dies aged 79 of intestinal cancer in New York City, USA.
Revered politically-active folk singer and songwriter
Pete Seeger
marries his girlfriend
Toshi Aline Ohta
. The couple will remain together until her death at the age of 91.
Albert Ammons
, an outstanding Chicago-based blues and boogie pianist and recording artist, dies aged 42 in Chicago, Illinois, USA. His son,
Gene Ammons
, will go on to be a highly respected saxophone player.
Jazz guitar legend
Django Reinhardt
dies in Fontainebleau, France, aged 43, following a brain hemorrhage which struck him as he walked home after playing in a Paris club.
During the Winter Dance Party Tour,
Buddy Holly
,
Big Bopper
and
Ritchie Valens
are all killed in a plane crash near Clear Lake, Iowa, USA. The incident will inspire numerous tribute songs, but it is most popularly identified as "the day the music died" in
Don McLean
's huge hit single
American Pie
.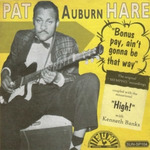 Seriously drunk blues musician and recording artist
Pat Hare
is arrested in Minneapolis, Minnesota, USA, for the
murders by shooting of his married girlfriend and an attending police officer
. He will be sentenced to life imprisonment. Throughout the 1940s and '50s Hare had been an in-demand accompanist to a roster of blues greats including
Sonny Boy Williamson
,
Howlin' Wolf
,
Muddy Waters
,
James Cotton
, Bobby 'Blue' Bland and Junior Parker.
Johnny Winter
records Suicide Won't Satisfy, Blue S uede Shoes and I Wonder If I Care at Andrus Studios, Houston, Texas, USA.
Jerry Blaine
dies in Long Island, New York, USA. Blaine first found success as a jazz bandleader, recording eighteen tracks for Master and
Bluebird Records
in the late 1930s, before going on to found such r'n'b/rock record labels as
Jubilee, Josie
, Port, Dana and Chex.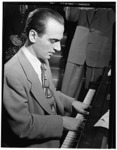 Jazz pianist, composer and arranger
Lennie Tristano
dies aged 59, of a heart attack at home in Jamaica, New York City, USA.
Sid Vicious dies of a heroin overdose in the apartment of his actress/girlfriend Michelle Robinson, in New York City, USA.
Recently deceased blues and jazz pianist,
Amos Milburn
is buried in Houston Memorial Cemetary, Houston, Texas, USA.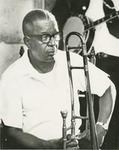 Pioneering jazz trombonist and recording artist
Preston Jackson
dies in Blytheville, Arkansas, USA.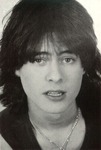 Tommy Kiefer
guitarist and founder-member of Swiss metal band
Krokus
commits suicide by hanging himself on Christmas Eve. Kiefer was a long-term heroin addict.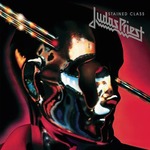 James Vance, one of two American teenagers who shot himself three years earlier after listening to the
Judas Priest
album Stained Class, dies.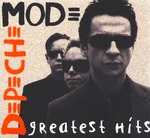 On their
World Violation
tour,
Depeche Mode
play the first of three nights at San Diego Sports Arena, San Diego, California, USA.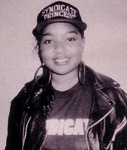 MC Trouble
, the first female rapper signed to
Motown
Records, dies in her sleep at the home of a friend in Los Angeles, California, USA. Having been born with epilepsy she required daily treatment to prevent seizures. Her death came while she was making her second LP.
Derek Bell, harpist of internationally successful irish folk band The Chieftains, dies in Phoneix, Arizona, of a heart disorder.
Michael Jackson
issues a statement on the death of
Ray Charles
: "I am saddened to hear of the death of my friend,
Ray Charles
. He was a true legend...an American Treasure. His music is timeless; his contributions to the music industry...unequaled; and his influence, unparalleled. His caring and humility spoke volumes. He paved the way for so many of us, and I will forever remember him in my heart."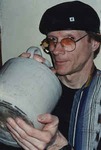 Fritz Richmond
, best-known as a recording engineer and producer at
Elektra Records
in Los Angeles, California, USA,
dies of lung cancer
in Portland, Oregon. Richmond was also an acclaimed bass player, working with Eric Von Schmidt,
Tom Rush
, The Charles River Valley Boys and many others, as well as being co-founder of The Jim Kweskin Jug Band.
Revered British jazz guitar improviser
Derek Bailey
dies of motor neurone disease.
Jesse Taylor
dies at home, aged 55, in Austin, Texas, USA. Taylor first became internationally famous as country-rocker
Joe Ely
's blistering lead guitar player, and also forged a successful blues-oriented solo career.
The day after the death of
Michael Jackson
, The Los Angeles County Coroner's office says that an autopsy did not reveal any signs of foul play or external trauma, and orders toxicology tests that could take up to six weeks to complete.
Calypso singer
Cy Grant
, remembered by millions for his frequent appearances singing topical songs on BBC tv show Tonight in the 50s and 60s,
dies aged 90
, in London, UK.
Actor
Fess Parker
, who scored a worldwide hit with the tv show theme song The Ballad Of Davy Crockett in 1955,
dies aged 85 of natural causes
at his home near the Fess Parker Winery in Santa Ynez, California, USA.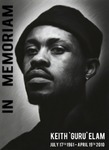 Influential rapper
Guru
, best-known as front man for Gang Starr,
dies in New York City
, USA, aged 43, after a long battle with cancer. He had been in a coma for several weeks.
Country music hitmaker
Billie Jo Spears
dies aged 74 of cancer in Vidor, Texas, USA.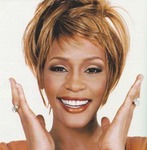 Whitney Houston
is
found dead, aged 48
, in the bath in a room at The Beverly Hilton Hotel, Hollywood, Los Angeles, California, USA. LA police say that there are no suspicious circumstances.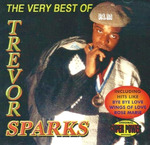 Lover's Rock reggae artist
Trevor Spar ks
dies from a stroke in Chicago, Illinois, USA. For some years before his death he had been confined to a wheelchair following injuries sustained in a car accident.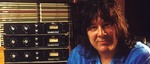 Celebrated British recording engineer and producer
Andy Johns
dies
aged 62, after a short stay in hospital being treated for complications from a stomach ulcer
in Los Angeles, California, USA. He was best-known for his work with The
Rolling Stones
and
Led Zeppelin
.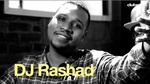 Juke music pioneer
DJ Rashad dies aged 34
in his apartment in Chicago, Illinois, USA. The cause of his death in not immediately revealed.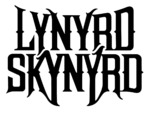 Bob Burns
, drummer and founder member of
Lynyrd Skynyrd
, dies aged 64
in a car crash after hitting a mailbox and tree
in Cartersville, Bartow County, Georgia, USA.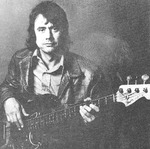 Joe Osborn
dies
aged 81 of pancreatic cancer
, USA. As a session bass player with famed studio session team The
Wrecking Crew
in the 1960s, he appeared on hits by
The Association
,
Ricky Nelson
, Scott McKenzie, The Grass Roots, The Mamas And Papas,
Simon And Garfunkel
,
The Carpenters
,
The Monkees
, Herb Albert And The Tijuana Brass, Gram Parsons, Helen Reddy,
Johnny Rivers
, Richard Harris, America, The Fifth Dimension and countless others.
British comedian and former minor pop singer,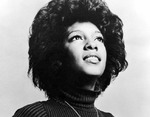 Mary Wilson
, a co-founder of
The Supremes
who remained a member of the group until they split up,
dies aged 76
at her home in Henderson, Nevada, USA. No cause of death is announced.
Read More