Random selection from around 9,100 Facts
Click to filter results
Country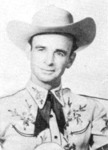 Hillbilly and honky-tonk singer, bandleader and recording artist
Jimmy Swan
is born in Birmingham, Alabama, USA.
Faith Petric
is born in a log cabin near Orofino, Idaho, USA. She will find success as a folk and country music singer, based in San Francisco.
Read More
I'm Moving On by
Hank Snow
reaches No1 on the
Billboard
Country music singles chart in the USA. It will remain at No1 for 21 weeks and will prove to be the first of Snow's seven No1
Billboard
country hits.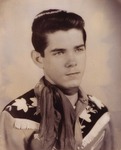 Jimmy Lee Fautheree
records Knocking On Your Front Door, I Keep The Blues All The Time, Love Is Hard To Understand and Go Ahead And Go, at KWKH Radio Station Studio, 327 Texas, Shreveport, Louisiana, USA.
Lester Flatt, Earl Scruggs And The Foggy Mountain Boys release a new single, Dim Lights, Thick Smoke (And Loud, Loud, Music) on
Columbia Records
in the USA.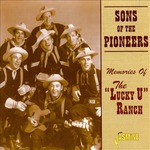 The Sons Of The Pioneers
perform Nellie Bly, Sentimental Journey, Stay As Sweet As You Are and other tracks on their Lucky U Ranch radio show in the USA.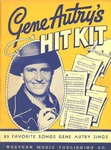 Singing cowboy
Gene Autry
plays at The Shrine Auditorium, Harrisburg, Pennsylvania, USA.
It's Time To Cry by
Paul Anka
enters the UK singles chart for just one week, at No28.
National Steel lap guitarist
Black Ace
(born Babe Kyro Lemon Turner) records I Am The
Black Ace
, Drink On Little Girl and Bad Times Stomp, for
Heritage Records
in Fort Worth, Texas, USA.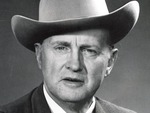 Bill Monroe
plays in Columbia, South Carolina, USA.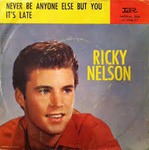 Rick Nelson
plays at
Cincinnati Gardens
, Cincinnati, Ohio, USA.
Dolly Parton
records Busy Signal, Happy, Happy Birthday Baby, I Took You For Granted and Old Enough To Know Better for Monument Records in Fred Foster Sound Studio, 319 17th Avenue North,
Nashville, Tennessee
, USA. Session musicians on the track include saxophonist Boots Randolph.
R'n'b and jazz guitarist
George Benson
enters the UK popular singles chart with
Love X Love
, which will peak at No7 during a ten-week run on the chart.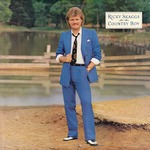 Country guitar virtuoso Ricky Scaggs and his wife Sharon become parents of a daughter, Molly Kate, in
Nashville, Tennessee
, USA.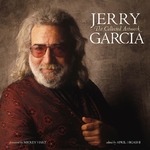 A funeral service for
Jerry Garcia
of The
Grateful Dead
is held at St. Stephen's Church, 3 Bayview Avenue, Belvedere, California, USA.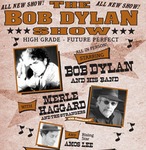 Bob Dylan
And
Merle Haggard
play the second of five non-consecutive nights at The
Beacon Theatre
, New York City, USA.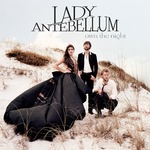 Need You Now
, the second studio album by country-rock trio
Lady Antebellum
reaches No1 in the Canadian Country Top 50 Albums Chart.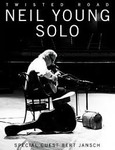 On the second leg of his
Twisted Road
tour,
Neil Young
plays the first of two nights at the Centennial Concert Hall, Winnipeg, Manitoba, Canada, supported by
Bert Jansch
.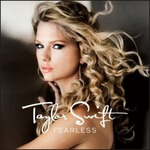 On her
Speak Now World Tour
,
Taylor Swift
plays at The MEN Arena, Manchester, UK.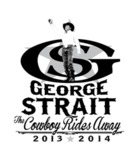 On his The Cowboy Rides Away tour,
George Strait
plays
at The Pepsi Center
, Denver, Colorado, USA.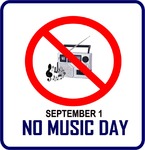 The
Sixth Annual No Music Day
takes place in Nigeria, Africa. The event, organised by the Nigerian Music Industry Coalition, is designed to focus attention on the widespread infringement of the rights of composers, song writers, performers, music publishers and other stakeholders in the Nigerian music industry. As part of activities of No Music Day 2014, the coalition requests all broadcast stations and major users of music across the country not to broadcast music between the hours of 9am-10am on the day as a mark of solidarity with the nation's creative industry which is being devastated by massive copyright infringement.
The Shires
release a new single, Friday Night, on Decca Nashville Records in the UK.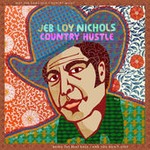 Jeb Loy Nichols
releases a new album, The Country Hustle, on City Country City Records in the UK.
Read More