Random selection from around 460 Facts
Click to filter results
Clothes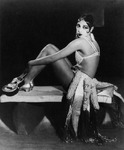 Black singer and exotic dancer
Josephine Baker
opens in the
Revue Negre
at the Theatre des Champs-Elysees, Paris, France, where her semi-naked erotic dancing makes her an instant success.
Big Bill Lister
records Haunted Hungry Heart, In The Shadow Of The Pine, Another Night To Wonder and Blowing The Suds Off My Beer in the studio of KCOR Radio, San Antonio, Texas, USA. Standing over 6' 7" without his cowboy boots and hat, Lister was nicknamed "Radio's Tallest Singing Cowboy".
The
Carl Perkins
version of Blue
Suede
Shoes enters the US R'n'B charts, making him the first country artist to do so.
Elvis Presley
returns to the
Dorsey Brothers
tv show in New York City, USA, after just one month, performing Blue
Suede
Shoes and Heartbreak Hotel. On the same day, I Was The One by
Elvis Presley
enters the
Billboard
US Best-Selling Singles chart, where it will peak at No19 during a ten-week run.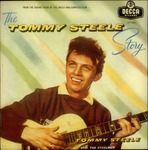 A shirt formerly owned by
Tommy Steele
is sold at auction for £4 during the Stars' Organisation for Spastics Cricket Match and Garden Fete in Harrow, UK. One of the four girls who bought the shirt says, "We'll split it into four ' back, front and two sleeves." An LP signed by Gracie Fields brings £2 and a 78 autographed by
Liberace
goes for £1.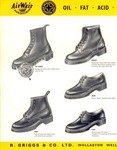 The first
Doc Marten boots
go on sale in the UK. They will become, in due course, a badge of the
skinhead
movement.
Billy Walker, with producer Don Law, records Charlie's Shoes, Wild Colonial Boy, I'm Lying and The Next Voice You Hear in Bradley Film and Recording Studio, 804 16th Avenue South,
Nashville, Tennessee
, USA. The band on the session features guitarists
Grady Martin
,
Hank Garland
, Billy Byrd and Harold Bradley, bassist Joseph Zinkan, drummer Buddy Harman and pianist William Pursell.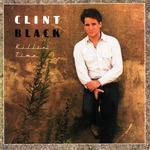 Clint Black
is born in Long Branch, New Jersey, USA. Raised in Houston, he will earn the Country Music Association's 1989 Horizon award at the outset of a career that will include hits such as A Better Man, Something That We Do and Put Yourself In My Shoes.
The Tides record Limbo Rock, Midnight Limbo, Day-O, La Paloma, Cherry Pink And Apple Blossom White, Jamaica Farewell, Tequila,
Caravan
, Rum And Coca Cola and other tracks at Columbia Recording Studio, 804 16th Avenue South,
Nashville, Tennessee
, USA. The group includes guitarists
Jerry Kennedy
, Harold Bradley and, Kelton D 'Kelso' Herston, Boots Randolph on saxophone, Bob Moore on bass, Buddy Harman on drums, Hargus 'Pig' Robbins on piano and
Ray Stevens
on organ and piano.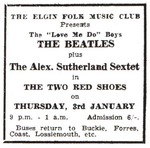 The Beatles
play at
The Two Red Shoes Ballroom
, Elgin, Morayshire, Scotland, UK, supported by The Alex Sutherland Quartet.
Read More
The teen beach movie musical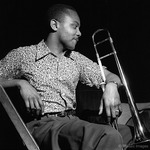 Jazz trombonist J.J.Johnson records Stratusphunk, My Little
Suede
Shoes, So What and Bemsha Swing in New York City, USA, for
RCA
Victor Records
.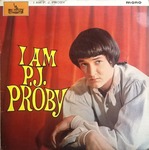 As a result of his recent trouser-splitting antics onstage in Croydon, P.J.Proby is banned from performing in all ABC Theatres in the UK.
Read More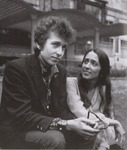 Bob Dylan
and
Joan Baez
visit fashion bootmakers
Anello And Davide
in the West End of London, England, UK, where Dylan orders two pairs of boots. Dylan spends much of the afternoon at London Zoo, before meeting with
The Beatles
in the evening.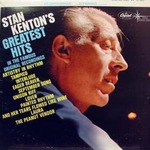 Stan Kenton
And His Orchestra with The
Four Freshmen
and
June Christy
play in the Summer Of Stars concert series at The
Arie Crown
Theatre, McCormick Pace, Chicago, Illinois, USA.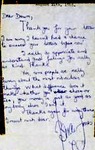 Brian Jones
of The
Rolling Stones
writes a personal letter to a fan called Dawn (aka Ziggy) stating, "some people are really fussy about the most ridiculous things. What difference does it make whether you wear shoes or ties, your money is as good as anybody elses."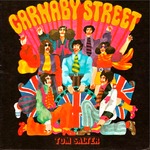 UK pop weekly Disc, runs a feature about millionaire fashion outfitter John Stephen of Carnaby Street, London, England, UK, who says that his best customers include
Mick Jagger
of The
Rolling Stones
, Dave Clark,
Cliff Richard
and
The Who.
.
Read More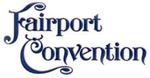 Martin Lamble, drummer for
Fairport Convention
, is killed in a car crash in London, England, UK, Europe, along with rock clothes designer Jeanne Franklin. (
Jack Bruce
's album Songs For A Tailor is dedicated to her memory).
Read More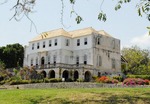 Three armed intruders break in to
Johnny Cash
's holiday home, Cinnamon Hill, in Montego Bay, Jamaica, Caribbean, and rob the assembled Cash family and guests of an estimated $35,000 – $50,000 in cash and jewellery, plus 175 pairs of shoes intended as donations for a local orphanage for Christmas. Two of the men are later caught at Montego Bay airport waiting for a flight to Miami, and will eventually die while in police custody.
Read More
Robert Palmer reaches No1 on the
Billboard
Top 40 singles chart in the USA with
Addicted To Love
. The track will become Palmer's signature song, largely thanks to the populartity of its video featuring a band comprising a bunch of sexy high fashion models.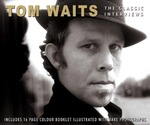 Denim jeans manufacturers Levi's take a full page advertisement in
Billboard
magazine in the USA to apologise to
Tom Waits
for their use of a Waits 'soundalike' in their tv commercials.
Kenny Chesney's album No Shoes, No Shirt, No Problems is awarded gold and platinum status by the
R.I.A.A.
in the USA.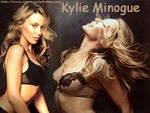 To dispel notions that that she might be promoting extreme weight management or control methods,
Kylie Minogue
issues a statement denying rumours that she will be wearing a corset which would reduce her waist measurement to a mere sixteen inches during her upcoming tour.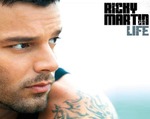 While in Jordan, Asia, to attend the Silver Jubilee of the Arab Children's Congress,
Ricky Martin
unwittingly
sparks
a row when he drapes a scarf round his shoulders bearing the slogan 'Jerusalem Is Ours' written in Arabic. Having been unaware of the meaning of the Arabic words, Martin issues an apology soon after.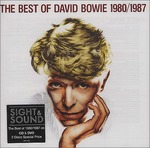 David Bowie
steps out on stage to sing for the first time in a year, performing Life On Mars and Five Years at the Fashion Rocks Awards ceremony in New York City, USA.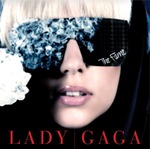 Lady Gaga
posts a message on her Twitter site in support of 15-year-old
student Cole Goforth who was recently sent home
from Greenbrier High School, White House, Tennessee, for wearing a t-shirt emblazoned with the slogan, 'I Heart Lady Gay Gay'.
Ed Sheeran
performs during a show at The Seckford Theatre, Woodbridge, Suffolk, England, UK, Europe. The event, organised by sixth-formers at Woodbridge School, is a fashion show to raise funds for East Anglian Children's Hospices.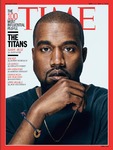 During Paris Fashion Week,
Kanye West
attends the Vivienne Westwood fashion show in Paris, France, Europe.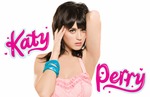 Katy Perry
attends a Jean-Charles de Castelbajac fashion show in Paris, France, Europe.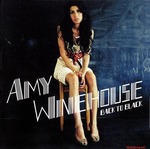 The polka dot chiffon dress worn by
Amy Winehouse
on the cover of her album
Back To Black
is bought for £43,200 [$67,120] by the Museo de la Moda in Santiago, Chile, South America,
at an auction in Kerry Taylor Auctions
, London, UK. Proceeds of the sale go to the
Amy Winehouse Foundation
.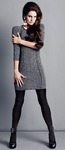 It is confirmed, after weeks of speculation, that
Lana Del Rey
has been chosen as
the new face of H And M
, starting with their Autumn campaign launching in September.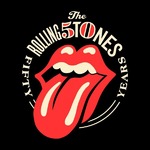 One day after the death of fashion designer
L'Wren Scott
, the girlfriend of Sir
Mick Jagger
of The
Rolling Stones
, the group
cancels the first date of its imminent Australian tour
and Sir Mick flies back to New York City.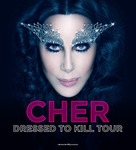 On her
Dressed To Kill
tour, Cher plays at The Verizon Arena, North Little Rock, Arkansas, USA.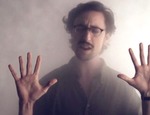 How To Dress Well
plays at The Slipper Room, New York City, USA.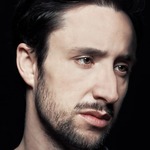 How To Dress Well
releases a new album,
What Is This Heart?
, in the USA.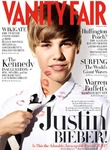 During the Fashion Rocks event at The Barclays Center, Brooklyn, New York City, USA,
Justin Bieber
draws a mixture of boos and screams of delight when he strips down to his name brand underwear on stage.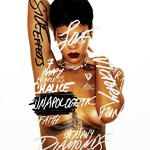 Rihanna
attends the
Miyake Mugler Porcelain Ball
in The Melrose Ballroom, New York City, USA, where she sashays along the catwalk and does some dancing.
FKA Twigs
is also in attendance.