Random selection from around 330 Facts
Click to filter results
Childhood
Bud Billings, a pseudonym for
Frank Luther
and
Carson Robison
, record Dancing At Jones's Place, Goin' Back To Texas, Old Kentucky Cabin and Open Up Dem Pearly Gates, at Victor Studio, New York City, USA for
Victor Records
.
Carson Robison
and
Frank Luther
record Open Up Dem Pearly Gates For Me, Goin' Back To Texas and Coon Dog Yodel, at Plaza Recording Studio, New York City, USA.
James Marshall Hendrix, later to become
Jimi Hendrix
, leaves Rainier Vista School, Seattle, Washington, USA, in one of many disruptive school moves during his childhood.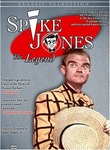 Spike Jones
And His City Slickers record
Too Young
in RCA Victor Studio, 1016 North Sycamore Street, Hollywood, Los Angeles, California, USA.
James Marshall Hendrix (later to become
Jimi Hendrix
) leaves Meaney Junior High, Seattle, Washington, USA, in one of many disruptive school moves during his childhood.
During the Winter Dance Party Tour,
Buddy Holly
,
Big Bopper
and
Ritchie Valens
are all killed in a plane crash near Clear Lake, Iowa, USA. The incident will inspire numerous tribute songs, but it is most popularly identified as "the day the music died" in
Don McLean
's huge hit single
American Pie
.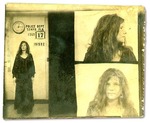 Young student
Janis Joplin
is suspended from high school in Port Arthur, Texas, USA, but she will eventually earn her degree.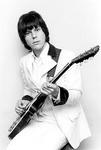 Aspiring rock guitarist
Jeff Beck
leaves Wimbledon School of Art in Wimbledon, London, England, UK, Europe.
Brian Wilson
of The
Beach Boys
oversees recording of instrumental tracks for the songs In My Childhood (later changed to You Still Believe In Me) and Trombone Dixie, at
Western Recorders
, Los Angeles, California, USA.
Roy Drusky, with Jerry Kennedy as producer, records Big Sweet From Boston, You'd Better Sit Down Kids and Let's Put Our World Back Together, in Columbia Recording Studio, 804 16th Avenue South,
Nashville, Tennessee
, USA.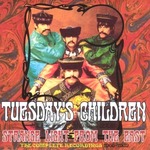 Tuesday's Children
play at
The Cromwellian
Club, London, England, UK, Europe.
Ethan Browne is born in Cedars-Sinai Medical Center, Los Angeles, California, USA, to model
Phyllis Major
and her singer-songwriter husband,
Jackson Browne
. The song
The Only Child
on Browne's 1976 album The Pretender is inspired by Ethan, and takes the form of advice from a father to a son.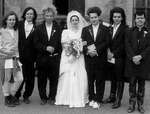 Robert Smith of
The Cure
marries his childhood sweetheart Mary Poole at the Benedictine Monastery, Worth Abbey, Sussex, England, UK, Europe, where
The Cure
had played their very first gig.
Read More
Jon
Bon Jovi
marries his childhood sweetheart Hurly on the steps of the Graceland Chapel, Las Vegas, Nevada, USA.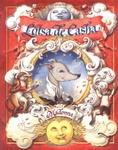 The fifth instalment of
Madonna
's series of children's books, Lotsa de Casha, is published in the UK.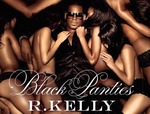 Prosecutors in
R. Kelly
's ongoing underage sex trial in Chicago, Illinois, USA, reduce the timeframe in which the alleged sex acts took place. Judge Vincent Gaughan had stated a month earlier that their timeframe was too vague. The new timeframe still covers more than three years.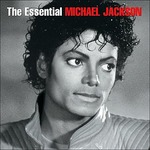 Michael Jackson
's absence from his father's birthday celebrations today at the Estrel Hotel, Berlin, Germany, Europe, are explained by his brother Jermaine Jackson as being because Michael has been emotionally 'torn apart' by his recent trial on child molestation charges and "needs his rest right now".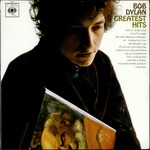 Bob Dylan
pays an unannounced visit to the childhood home of
Neil Young
, on Grosvenor Avenue, Winnipeg, Canada. Dylan is treated to a twenty minute tour by the present occupants.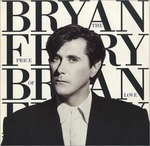 Rock star
Bryan Ferry
's son, Otis Ferry, a student at
Marlborough College
, Marlborough, Wiltshire, England, UK, Europe, is given a one year conditional discharge at Gloucester Crown Court in Cirencester after
admitting that he put a hunt monitor in fear
during an incident in the Cotswolds 18 months earlier.
Julian Lennon, the son of
The Beatles
'
John Lennon
, reveals that his childhood friend
Lucy Vodden
, who inspired the song title Lucy In The Sky With Diamonds, is now battling the painful illness lupus, which causes organ breakdown.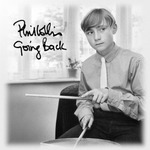 Phil Collins
records an ITV In Concert special at London Television Centre, Upper Ground, London, UK, for transmission in September to coincide with release of his upcoming album, Going Back.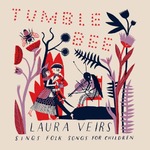 Singer-songwriter
Laura Veirs
releases a collection of songs for children on her new album,
Tumble Bee
, in the USA.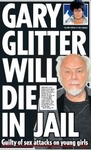 As part of Operation Yew Tree,
Police officers arrest former glam-rock star
Gary Glitter
at his home in London, England, UK, Europe, following allegations made in connection with the ever-expanding
Jimmy Savile
under-age sex scandal.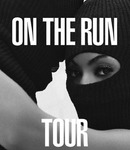 It is reported that
Beyonce
and
Jay-Z
have
spent $80,000
buying gifts for their new baby, Blue Ivy.