Random selection from around 330 Facts
Click to filter results
Childhood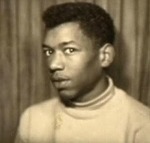 James Marshall Hendrix [later to become
Jimi Hendrix
] leaves Leschi Elementary School in Seattle, Washington, USA, because his father Al can no longer pay for their house at 2603 26th Avenue. They move to 1436 29th Avenue.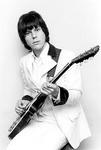 Aspiring rock guitarist
Jeff Beck
leaves Wimbledon School of Art in Wimbledon, London, England, UK, Europe.
Leif Garrett
, but his life and career will be blighted by heroin addiction.
Leif Per Nervik is born in North Hollywood, Los Angeles, California, USA. He will find fame as 70s teen pop star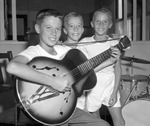 In Australia,
Oceania
, Robin and
Maurice Gibb
leave school. They are already playing with their older brother,
Barry Gibb
, in the family group, The
Bee Gees
.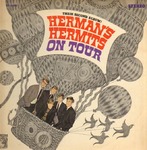 Herman's Hermits
and
Wayne Fontana
And The Mindbenders play a benefit concert for crippled children at Kennedy Stadium, Bridgeport, Connecticut, USA. The show is part of a
Dick Clark
-promoted package tour.
Conway Twitty
, with
Owen Bradley
as producer, records Skip A Rope, Take Me As I Am, By The Time I Get To Pheonix and Sing Me Back Home in
Bradley's Barn
, Bender's Ferry Road, Mount Juliet, Tennessee, USA.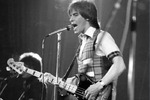 It is announced that 26-year-old bass guitarist
Alan Longmuir
is leaving teen sensations The
Bay City Rollers
on the grounds that he is considered too old to remain in the band. He will return to the group in 1978.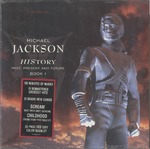 In court in California, USA, for yet another hearing,
Michael Jackson
's lawyer insists that Michael is innocent of all charges relating to child molestation.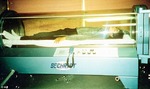 Michael Jackson
arrives forty minutes late at his child molestation trial in Santa Maria, California, USA, claiming that back pain has delayed him.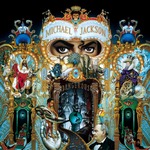 Antonio Cantu, chief of forensics for the US Secret Service, testifies in
Michael Jackson
's child molestation trial in Sanata Maria, California, USA. Cantu says it is possible that fingerprints from Jackson's accuser, found on an adult magazine, could have degraded in the year it took police to test the magazine. He says it would have been preferable for the tests to have been done immediately.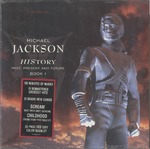 Taking the witness stand in California, USA, at the
Michael Jackson
trial for child sexual abuse, the actor Macaulay Culkin talks of having had a special bond with Jackson when he was younger.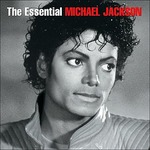 Michael Jackson
's absence from his father's birthday celebrations today at the Estrel Hotel, Berlin, Germany, Europe, are explained by his brother Jermaine Jackson as being because Michael has been emotionally 'torn apart' by his recent trial on child molestation charges and "needs his rest right now".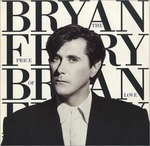 Rock star
Bryan Ferry
's son, Otis Ferry, a student at
Marlborough College
, Marlborough, Wiltshire, England, UK, Europe, is given a one year conditional discharge at Gloucester Crown Court in Cirencester after
admitting that he put a hunt monitor in fear
during an incident in the Cotswolds 18 months earlier.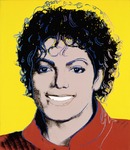 Actor
Mark Lester
, a close friend of
Michael Jackson
, claims in a
News Of The World
interview that he was the sperm-donor responsible for the birth of Jackson's daughter Paris.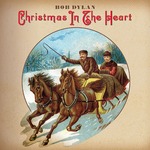 It is announced that all of
Bob Dylan
's international royalties from his forthcoming album,
Christmas In The Heart
, will be donated to the World Food Programme and Crisis UK in perpetuity. Over the next Christmas period, Dylan's donations will provide 500,000 meals to school children in the developing world and 15,000 meals to homeless people in the United Kingdom through Crisis.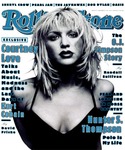 Guardianship of seventeen year old Frances Bean Cobain is awarded to Wendy O'Connor and Kimberly Dawn Cobain, the mother and sister of Frances' late
Nirvana
frontman father
Kurt Cobain
. Frances is, by this decision,
removed from the custody of Cobain's wife Courtney Love
.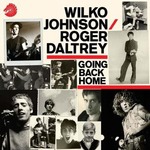 Wilko Johnson
and
Roger Daltrey
release their collaborative LP Going Back Home on
Chess Records
.

It is reported that the
remaining members of Lostprophets are forming a new, but as yet un-named, band
.
Lostprophets
split in 2013 after frontman Ian Watkins was jailed for 35 years on child sex offences.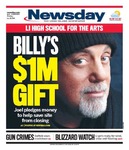 It is announced that
Billy Joel
has pledged $1m to help prevent Long Island High School For The Arts from closing, on condition that the education authorities commit to keeping it open for three years.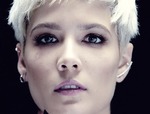 Singer
Halsey
pledges $1 for every re-tweet of her Twitter message of support for the Planned Parenthood organisation. The message is shared 100,000 times and the 22-year-old
donates $100,000 to the organisation
.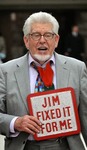 It is announced in Southwark Crown Court, London, England, UK, Europe, that entertainer and hit-maker Rolf Harris will
not give evidence at his second trial for sex offences
as he would only be able to tell jurors that he "cannot remember" being at the places where he is alleged to have carried out those offences. Harris is following proceedings at the court via video-link from prison.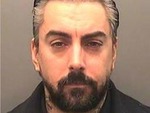 The Independent Police Complaints Commission (IPCC) reports that officers of
South Wales Police made 'errors and omissions'
and in some instances failed to 'carry out even rudimentary investigation' in the case of paedophile rock star Ian Watkins of the band Lost Prophets. Watkins was jailed for 29 years in December 2013 for a string of child-related sex offences.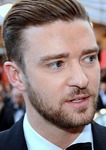 Justin Timberlake
tells Zane Lowe during a Beats 1 Radio interview in the UK, that he would like to have as many children as he and his wife Jessica Biel can.
Read More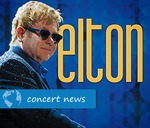 Speaking at a press conference in New York City, USA, Sir
Elton John
announces that
he plans to retire from touring
, after his next tour (Farewell Yellow Brick Road), in order to spend more time with his children, Zachary and Eiljah, and with his husband David Furnish.
Read More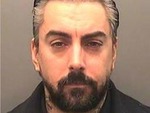 It is revealed during a hearing at the Crown Court, Leeds, England, UK, Europe, that disgraced former
Lostprophets
singer Ian Watkins
hid a three inch long white GTSTAR mobile phone inside his anus
so prison officers at HMP Wakefield wouldn't find it. He agreed to give up the phone in order to be allowed to meet with his mother.