Random selection from around 600 Facts
Click to filter results
Central America
Hernan Cortez
, the conquistador lands in Mexico, which he will conquer for the Spanish empire, brutally slaughtering any natives who stand in his way.
Neil Young
will be inspired to write his 1975 song
Cortez The Killer
, embellishing a few historical facts with liberal lashings of his vivid imagination.
The New York Times publishes
a news item about twenty-eight migrant farm workers
who died the previous day when the plane in which they were being deported back to Mexico, crashed at Los Gatos Canyon, 20 miles west of Coalinga, California, USA. When
Woody Guthrie
reads the report, he will be struck by the fact that none of the Mexicans are named, although the crew of the plane are. Guthrie is then inspired to write his song Deportee (Plane Wreck At Los Gatos).
Frank Sinatra
acts as best man when music promoter
Lee Gordon
marries dancer and model Arlene Topfer in Acapulco, Mexico, Central America.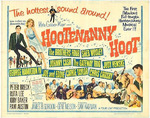 The movie
Hootenanny Hoot
is released to cinemas in Mexico, North America. The movie is a spin-off from the recent folk music revival, and features appearances by
Johnny Cash
, The Brothers Four,
Sheb Wooley
, Judy Henske, George Hamilton IV, Joe And Eddie and more.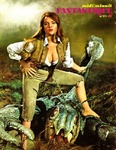 Fantasy-horror movie
The Lost Continent
is released to cinemas in Mexico, North America. Generally undistinguished, it is of interest to music fans for a substantial role played by English folk, pop and rock singer
Dana Gillespie
.
José José
represents Mexico in an international song festival, the Latin Song Festival II, in the Teatro Ferrocarrilero in Mexico City, Mexico, North America. His performance of the song El Triste elicits tears, standing ovations, expressions of amazement and cheers from the judges and spectators, despite which he only takes third place. Neverthless, this performance giveS Jose Jose his first major break as a popular artist.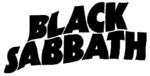 Black Sabbath
's current North American tour ends with the second of two nights at Tingley Coliseum, Albuquerque, New Mexico, USA.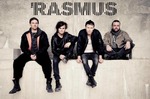 A gig by
The Rasmus
, scheduled for today at Mexico City's 10,000 capacity Auditorio Nacional is cancelled because of concerns arising from the outbreak of swine flu.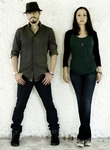 Rodrigo y Gabriela
, with their guest Robert Trujillo of
Metallica
, play at
The White House
in Washington DC, USA, for the President and Mrs. Obama and their guests the Mexican President Felipe Hinojosa and the First Lady of Mexico Margarita Zavala.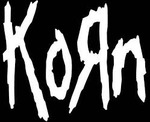 Heavy rock band
Korn
announce that they will
boycott BP products on their upcoming tour
to protest against the company's failure to control their environmentally disastrous oil leak into the Gulf of Mexico.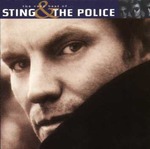 During a two-hour-long telethon in the USA to raise funds for the Gulf Of Mexico in the wake of the disastrous BP oil spill,
Sting performs his song Fragile
, and dedicates it to: 'All the people in the Gulf who have lost their livelihoods, and all the animals and birds, and to remember our ecology is very fragile.' Manning the phones are celebrities including Ke$ha, Pete Wentz of
Fall Out Boy
, Randy Jackson, Nicole Richie and Kathy Griffin.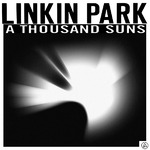 Linkin Park
release their fourth studio album,
A Thousand Suns
, in the UK, Australia, Canada, Mexico, New Zealand and most of Europe (excluding Hungary and Poland).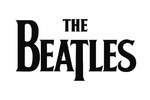 It is announced that, one week after licensing their music for download exclusively via iTunes,
The Beatles
have
sold more than 2m tracks and 450,000 albums digitally worldwide
.
On their
Hurricane
tour,
30 Seconds To Mars
play the second of two nights at The Jose Cuervo Salon, Mexico City, Mexico, Central America.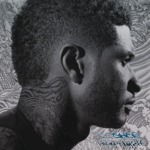 Usher
releases his seventh studio album,
Looking 4 Myself
in The USA, Canada, Mexico, Spain and Italy.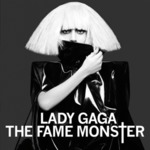 Lady Gaga
is a bridesmaid at her best friend Bo O'Connor's wedding in Cabo San Lucas, Mexico, North America.
Revered flamenco-jazz guitarist
Paco de Lucia
dies aged 66 in Playa del Carmen, Quintana Roo, Mexico. He is reported to have
died of a heart attack
while playing with his children on a beach.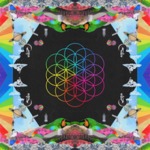 On their
A Head Full Of Dreams
tour,
Coldplay
play the first of three nights at Foro Sol, Mexico City, Mexico, North America.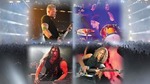 On the Latin American leg of their
WorldWired
tour,
Metallica
play at Estadio Cementos Progreso, Guatemala City, Guatemala, Central America, supported by Metal Requiem.