Random selection from around 570 Facts
Click to filter results
Central America
The Coasters make their
Billboard
singles chart debut in the USA with Down In Mexico.
Conway Twitty
plays at the State Fairgrounds, Albuquerque, New Mexico, USA.
Carlos Marcello
is extradited from New Orleans, Louisiana, USA, to Guatemala, South America, as an illegal immigrant. His family-owned Jefferson Music Company dominated the
juke box
, slot machine and pinball trade in the New Orleans area. Marcello is known to have used his Mafia contacts to try to persuade
Frank Sinatra
to use his friendship with the Kennedy family to negate the deportation order. He is also known to have close ties with the Ku Klux Klan.
Mafia boss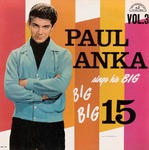 Paul Anka
sets off on a brief tour of Mexico, beginning with six shows in three days at Arena Mexico, Mexico City, Mexico, North America.
Tony Melendez
is born in Rivas, Nicaragua, Central America. Although born with no arms, Melendez will carve out a successful career for himself as a singer accompanying himself on a guitar which he plays using his feet.
The Animals
play in Albuquerque, New Mexico, USA.
Read More
The Outer Limits release Don't Need You No More backed with Walkin' Away, on
Goldust Records
of Las Cruces, New Mexico, USA.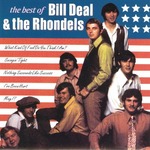 Bill Deal And The Rhondels
begin three weeks of live dates and promotional activities in Mexico.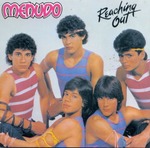 Three fans are trampled to death at a concert by Puerto Rican teen sensations Menudo, in Zaragoza Baseball Stadium, Puebla, Mexico, North America.
450 fans are injured when they attempt to rush the stage at a
Rod Stewart
concert in Monterrey, Mexico.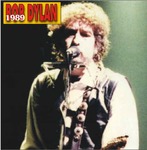 Bob Dylan
plays at the Pan American Theater, Las Cruces, New Mexico, USA, supported by
Steve Earle
.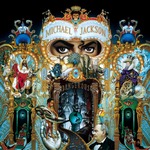 On his
Dangerous World Tour
,
Michael Jackson
plays the last of five nights at the
Estadio Azteca
,
Mexico City
,
Mexico
, Central America.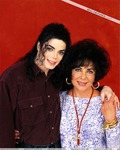 Michael Jackson
, reportedly addicted to painkillers, is smuggled out of Mexico to an English clinic with help from his actress chum
Liz Taylor
.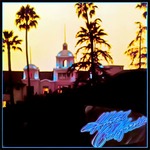 Having been asked by travel writer
Joe Cummings
if the song
Hotel California
had anything to do with
The Hotel California
in Todos Santos, Baja California Sur, Mexico,
Don Henley
of
The Eagles
sends a fax stating unequivocally that, "neither myself nor any of the other band members have had any sort of association - business or pleasure - with that establishment."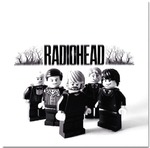 During their
Viva La Vida tour
,
Radiohead
play at Estadio Tres De Marzo, Guadalajara, Mexico, North America.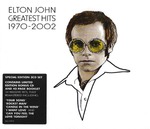 Elton John
plays at the Mayan ruins at Chichen Itza, Mexico, North America.
Sir
Paul McCartney
has to be
rescued by police after youths surround his vehicle
and jump up and down on the roof after a concert at Foro Sol stadium, Mexico City, Mexico, North America.
Attack Attack!
play at The Sunshine TheaterrnAlbuquerque, New Mexico, USA.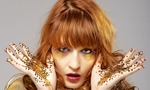 On their
Ceremonials
tour,
Florence And The Machine
play at The Pavilion, Albuquerque, New Mexico, USA.
Katy Perry
is among the music stars attending The 5th Annual Summer Of Sony in Cancun, Mexico, Central America.
Revered flamenco-jazz guitarist
Paco de Lucia
dies aged 66 in Playa del Carmen, Quintana Roo, Mexico. He is reported to have
died of a heart attack
while playing with his children on a beach.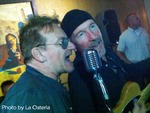 Just after midnight, Bono, The Edge and Larry Mullen of
U2
, perform a brief, unannounced live set in La Osteria, a small bar in San Jose del Cabo, Mexico, North America.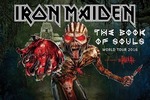 On their
The Book Of Souls World Tour
,
Iron Maiden
play the second of two nights at The Sports Palace, Mexico City, Mexico.