Random selection from around 560 Facts
Click to filter results
Central America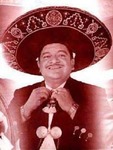 Jose Alfredo Jiminez
is born in Dolores Hidalgo, Guanajuato, Mexico, Central America. He will become a popular singer-songwriter in the ranchera style. His songs are an integral part of Mexico's musical heritage, comparable to
Woody Guthrie
's influence on American folk music.
Alberto Aguilera Valadez is born in Paracuaro, Michoacan, Mexico. he will find success as popular singer and recording artist
Juan Gabriel
.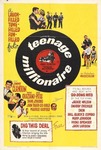 The teen-oriented movie,
Teen-age Millionaire
, featuring performances by
Jackie Wilson
,
Chubby Checker
, Dion, Marv Johnson,
Bill Black
's Combo, Vicki Spencer and Jack Larson, is released to cinemas in Mexico. The movie had been released to most other countries during August 1961.
The Animals
play in Albuquerque, New Mexico, USA.
Read More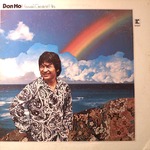 Popular Hawaiian vocalist
Don Ho
begins a brief season of shows at The Iris Theatre, Mexico City, Mexico, North America.
The Monkees
play the first of two nights at the Club Forum, Mexico City, Mexico, Central America.
Jefferson Airplane
record
Mexico
at Pacific High Recording Studio, San Francisco, for
RCA Records
. The track, a protest against US President Richard Nixon's anti-drug initiatives, will be released as a single.
During the Nice Jazz Festival, B.B.King, Joe Williams And The
Count Basie
Orchestra, Panama Francis and The Savoy Sultans perform for the second of two nights in La Grand Parade Du Jazz, Cimiez, Nice, France, Europe.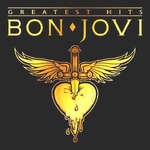 On their
New Jersey Syndicate Tour
,
Bon Jovi
play the second of two nights at Estadio Tecnológico, Monterray, Mexico, North America.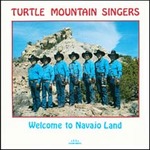 The Turtle Mountain Singers
record Welcome To Navajo Land in Lybrook, New Mexico, USA.
On his first Mexican tour, Dylan plays the second of two nights at the Instituto Cultural Cabanas, Guadalajara, Mexico.
On their
X-Factour tour
,
Iron Maiden
play at Auditorio Coca-Cola, Monterrey, Mexico, Central America. This show marks the end of the 138-date tour.
Lisa 'Left-Eye' Lopes of
TLC
dies, aged 30, when her Mitsubishi 4WD crashes near Juticalpa while on holiday in Honduras, Central America.

Wilco
play in the Kiva Auditorium, Albuquerque, New Mexico, USA, supported by The
Handsome Family
.
The 6th Annual LAMC (Latin Alternative Music Conference), a four-day event, begins at The Puck Building, 295 Lafayette Street, New York City, USA. The conference features panels and exhibitions, concerts, parties, film and art - and for the first year, incorporates fashion and comedy elements.
The film
North Country
, starring Charlize Theron, is released in the UK and Mexico. The movie features several
Bob Dylan
songs, including the newly-recorded Tell 'Ol Bill.
John "Marmaduke" Dawson, the longtime
Grateful Dead
collaborator who co-wrote Friend of the Devil and played with psychedelic country group
New Riders of the Purple Sage
, dies from stomach cancer in San Miguel de Allende, Mexico, aged 64.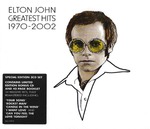 Part of a stage being built for an
Elton John
concert at the world-famous Mayan ruins at Chichen Itza in Mexico,
collapses during construction
, injuring three workers.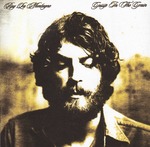 On a co-headlining tour,
David Gray
and
Ray Lamontagne
play at The Opera House, Santa Fe, New Mexico, USA.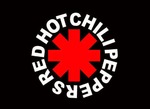 The
Red Hot Chili Peppers
play at Estadio Nacional De Costa Rica, San Jose, Costa Rica, Caribbean.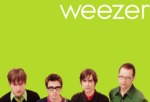 Weezer
, Dinosaur Jr., Sebadoh, Gene
Ween
and Dave Dreiwitz, Wavves, The Antlers, Yuck, Free Energy, Boom Bip, J Mascis [solo acoustic], Lou Barlow, Keepaway, Ozma, The Nervous Wreckords, The Knocks, Sleeper Agent and Yacht Rock Revue set off on The
Weezer
Cruise, a five-day event on the ship Carnival Destiny, sailing from Miami, Florida, USA, to the island of Cozumel off the Gulf Coast of Mexico.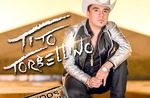 American singer
Tito Torbellino
is reported to have been
shot dead by two gunmen while dining at a restaurant
in Ciudad Obregon, in Sonora state, Mexico, North America. Torbellino specialised in a style of music called narco-corridos - a musical genre extolling the glories of the drug trade.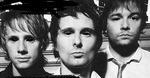 On their
Drones World Tour
,
Muse
play the second of three nights at Palacio de los Deportes, Mexico City, Mexico, North America.