Random selection from around 5,700 Facts
Click to filter results
Canada
The
Beach Boys
play in the Ontario National Guard Armory, John Gavin Park, Ontario, California, USA.
Neil Young
records twenty songs with his group The Squires at CKRC Studios, Winnipeg, Manitoba, Canada.
Read More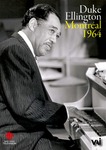 Duke Ellington
And His Orchestra play the fourth night of a week-long engagement at Le Jazz Hot, Montreal, Quebec, Canada, USA.
Controversial American radio deejay and music business entrepreneur
Alan Freed
dies aged 43, penniless, in hospital in Palm Springs, California, USA, from uremia and cirrhosis brought on by alcoholism. Freed's career was ended after his involvement in the
payola scandal
of the early 1960s. He is mentioned in
The Ramones
' song Do You Remember Rock 'n' Roll Radio? as one of the band's idols in rock'n'roll. Freed also crops up in Ballrooms Of Mars by
Marc Bolan
, They Used To Call It Dope by
Public Enemy
, Payola Blues by
Neil Young
, Done Too Soon by
Neil Diamond
, The Ballad of
Dick Clark
by Skip Battin, and The King Of Rock n' Roll by Cashman And West on their 1973 ABC album Moondog Serenade.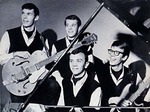 The Squires, featuring
Neil Young
, play the third of seven nights at The Hudson Hotel, Churchill, Manitoba, Canada.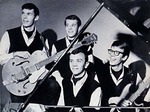 The Squires, featuring
Neil Young
, play a gig in Aticokan, Ontario, Canada.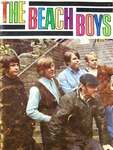 Carl Wilson of The
Beach Boys
is arrested by FBI agents in New York City, USA, where he is performing with the band. He is released from custody on $15,000 bond.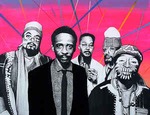 Bridge Piece by Joseph Jarman of avant-garde jazz combo
The Art Ensemble Of Chicago
is performed at Ida Noyes Hall, Chicago, Illinois, USA. The multi-media performance includes the band wearing tuxedos, strobe lights, video projections, a smoke machine, strolling performers and someone carrying a portable radio tuned to a Top 40 music station. Some audience members are told to wear sacks over their heads, while others are draped in tinfoil. If any audience members are not formally dressed, they are asked to leave.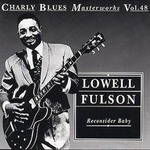 R'n'b singer and guitarist
Lowell Fulson
plays at El Rondo, Leicester, England, UK, Europe.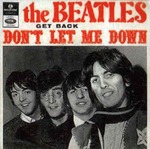 Don't Let Me Down
by
The Beatles
reaches No1 in the Canadian singles chart.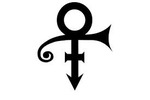 Prince previews his forthcoming Nude Tour at the 650-ticket Rupert's Nightclub in Golden Valley, Minneapolis, Minnesota, USA. Proceeds from the $100-a-head tickets go to the family of his former bodyguard, Charles "Big Chick" Huntsberry, who died on April 2nd of heart failure at age 49.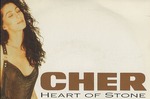 On her
Heart Of Stone
tour,
Cher
plays at Spokane Coliseum, Spokane, Washington, USA.
Alan Caddy, guitarist with UK instrumental hitmakers
The Tornados
, dies aged 60. The band is best-remembered for their international hit single
Telstar
, written and produced by the controversial
Joe Meek
.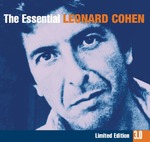 It is reported that
Leonard Cohen
has recently filed a lawsuit in Los Angeles, California, USA, alleging that his business manager,
Kelley Lynch
, defrauded him of $5m.
Pink Floyd
wins a breach of contract case against EMI
in the High Court, London, England, UK, Europe. The band claimed, and the court agreed with them, that
EMI
had broken a 1999 contract which included a clause stating that EMI required
Pink Floyd
's permission to sell individual tracks [as opposed to complete albums] by the group.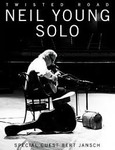 On the second leg of his
Twisted Road
tour,
Neil Young
plays at The Paramount Theatre, Seattle, Washington, USA, supported by
Bert Jansch
.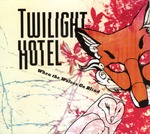 Twilight Hotel
release the album
When The Wolves Go Blind
, in Canada, and on download the UK.
Read More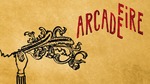 Arcade Fire
and
The National
play
at The Pepsi Coliseum
, Indianapolis, Indiana, USA.
The Diodes are voted "Best Toronto Band. Ever" in a contest run by The Toronto Star, Toronto, Ontario, Canada. Readers vote for
them
over the course of a month, beating out such peers as Rush, The Tragically Hip, Martha And The Muffins, and others.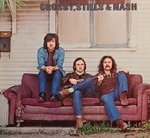 Crosby, Stills And Nash
play at The Blues Festival, Byron Bay, Australia,
Oceania
.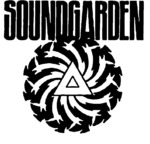 Soundgarden
play
at Molson Amphitheatre
, Toronto, Ontario, Canada.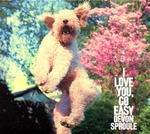 Devon Sproule
plays in Newtown Social Club, Sydney, Australia.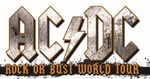 On their
Rock Or Bust
tour,
AC/DC
play at Magnetic Hill, Moncton, New Brunswick, Canada, supported by
Vintage Trouble
.