Random selection from around 240 Facts
Click to filter results
Calypso
Dr. John Pemberton
of Atlanta, Georgia, USA, begins selling a carbonated drink of his own devising as a patent medicine. He will go on to found The Pemberton Medicine Company, which will find global success after a name change to
The Coca-Cola Company
. This universally-available fizzy drink will inspire several songs including
Rum And Coca Cola
by
The Andrews Sisters
and and the somewhat more salacious
Coca Cola Douche
by
The Fugs
. It's also worth noting that the hit single I'd Like To Teach The World To Sing by The New Seekers, was based on a 1971 Coca Cola advertising jingle - I'd Like To Buy The World A Coke.
Pharmacist
Railroad worker
John Henry dies after suffering a heart attack
while trying to race a mechanised steam drill on a site along the Georgia Central Line near the Oak and Coosa Mountains, Alabama, USA. The result of the race is that John Henry drilled 27 1/2 feet while the steam drill managed just 21.
John Henry's achievement
is immortalised in
the song that bears his name
, which has been recorded in many versions by artists including
Harry Belafonte
,
Furry Lewis
,
Big Bill Broonzy
,
Uncle Dave Macon
,
Leon Bibb
,
Lead Belly
,
Johnny Cash
,
Woody Guthrie
,
Paul Robeson
,
Pete Seeger
,
Bruce Springsteen
and
Ramblin' Jack Elliott
.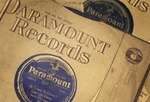 Aletha Mae Dickerson
is born in Chicago, Illinois, USA. As a recording manager for Paramount Records, she will supervise sessions by
Ma Rainey
, Ida Cox,
Blind Lemon Jefferson
, Will Ezell, The Pace Jubilee Singers, Blind Blake, Meade Lux Lewis and others. She is regarded as being an influential individual in the early development of "race music".
Read More
George Browne is born in Port Of Spain, Trinidad. He will find fame as a calypso and jazz singer under the name
Young Tiger
.
Fitzgerald Cornelius Henry is born in Arouca, Trinidad. He will find fame as calypso singer and songwriter
The Mighty Terror
.
Blind Blake
records Blue Getaway, Diddie Wa Diddie, Chump Man Blues, Ice Man Blues, Pop It Stomp, Fan Foot Woman and Police Dog Blues in the
Gennett Records
studio in Richmond, Indiana, USA.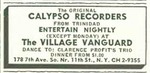 Clarence Profit's Trio and The Calypso Recorders are playing at The Village Vanguard,
Greenwich Village
, New York City, USA.
A USO [United Service Organizations] "camp show" arrives in Trinidad to entertain American troops. The show features up-and-coming radio comedian
Morey Amsterdam
. While in Trinidad, he will hear the song
Rum And Coca Cola
by
Lord Invader
. He will take the song back to the USA and copyright it in his own name.
Rum And Coca Cola
will be a huge hit for
The Andrews Sisters
but Lord Invader will have to go to court to win his royalties.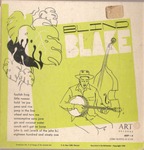 Blind Blake
And His Royal Victoria Hotel Calypsos release a new 2-EP 45rpm set, A Second Album Of Bahamian Songs, on Art Records in the USA.
David Michael Rudder, one of the greatest calypso performers of all time, is born in Belmont, Trinidad and Tobago.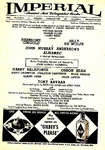 The stage revue
John Murray Anderson's Almanac - A Musical Harlequinade
, starring
Harry Belafonte
, opens at
The Imperial Theatre
on
Broadway
, New York City, USA, where it will run for 229 performances.
Cashbox
magazine mono LP chart published on this day in the USA is as follows :
1. PORTRAIT OF JOHNNY -
JOHNNY MATHIS
2. Judy At
Carnegie Hall
-
Judy Garland
3. Something For Everybody -
Elvis Presley
4. Great Motion Picture Themes - Various Artists
5. Goin' Places - Kingston Trio
6. Sinatra Swings -
Frank Sinatra
7. Yellow Bird -
Lawrence Welk
8. Astronaut - Bill Dana
9. Come Swing With Me -
Frank Sinatra
10. Jump Up Calypso -
Harry Belafonte
11. Quarter To Three -
Gary U.S. Bonds
12. Four Preps On Campus - Four Preps
13. Never On Sunday - Soundtrack
14. Camelot - Original Cast
15. TV Sing Along With Mitch - Mitch Miller
16.
Paul Anka
- Sings His Big 15 Volume II
17. Knockers Up - Rusty Warren
18. Stars For A Summer Night - Various Artists
19. Ebb Tide - Earl Grant
20. Your Request Sing Along With Mitch - Mitch Miller
The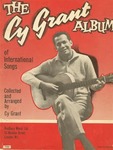 Cy Grant
performs a topical calypso on BBC current affairs tv show Tonight, in London, England, UK, Europe.
Harry Belafonte
plays in Barton Hall, Cornell University, Ithaca, New York State, USA.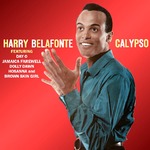 Harry Belafonte
is feted in a reception at Danny's Hideaway in New York City, USA, by being presented with a gold disc for his 2LP
Carnegie Hall
live album set.