Random selection from around 240 Facts
Click to filter results
Calypso
Dr. John Pemberton
of Atlanta, Georgia, USA, begins selling a carbonated drink of his own devising as a patent medicine. He will go on to found The Pemberton Medicine Company, which will find global success after a name change to
The Coca-Cola Company
. This universally-available fizzy drink will inspire several songs including
Rum And Coca Cola
by
The Andrews Sisters
and and the somewhat more salacious
Coca Cola Douche
by
The Fugs
. It's also worth noting that the hit single I'd Like To Teach The World To Sing by The New Seekers, was based on a 1971 Coca Cola advertising jingle - I'd Like To Buy The World A Coke.
Pharmacist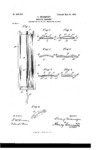 Henry Rodemeyer of Manhattan, New York City, USA, is granted Patent No. US699978A for his invention of
an improved 'sounder' for stringed musical instruments
.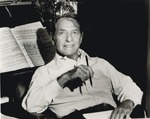 David Rose
is born in London, England, UK. He will find success as a songwriter, composer, arranger, pianist, and orchestra leader, his most famous compositions being The Stripper, Holiday For Strings and Calypso Melody. Using the pseudonym Ray Llewellyn, he will also write music for numerous television series, including It's A Great Life, The
Tony Martin
Show, Little House on the Prairie, Highway To Heaven, Bonanza, and Highway Patrol.
Jazz pianist, arranger and recording artist
Jimmy Jones
is born in Memphis, Tennessee, USA. In the course of a long career, he will lend his many talents to
Harry Belafonte
, Johnny Hodges, Budd Johnson,
Nat Gonella
,
Duke Ellington
,
Ella Fitzgerald
, Kenny Burrell,
Cannonball Adderley
, Harry Sweets Edison, Ben Webster,
Big Joe Turner
,
Coleman Hawkins
, Frank Wess,
Milt Jackson
,
Sidney Bechet
, Sonny Rollins,
Sonny Stitt
, Thad Jones,
Wes Montgomery
,
Nancy Wilson
, Shirley Horn and Joe Williams.
Blind Blake
records Hookworm Blues, Poker Woman Blues, Doing A Stretch, Fightin' the Jug and Slippery Rag in Richmond, Indiana, USA, for
Paramount Records
.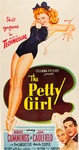 The romantic comedy musical film
The Petty Girl
, starring Robert Cummings and Joan Caulfield, opens at cinemas in New York, USA. All of the songs in the film, including Fancy Free, Calypso Song, I Loves Ya and The Petty Girl, are written by Harold Arlen and
Johnny Mercer
.
Louise Bennett
And The Caribbean Serenaders record Bongo Man and Linsted Market for Melodisc Records in London, UK.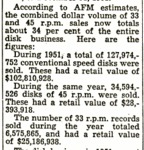 Billboard
magazine reports that an American Federation Of Musicians analysis of the recording industry in the USA and Canada (for 1951) reveals that the combined dollar volume of 45rpm and 33rpm discs now represents about 34% of the entire disc business, making serious inroads into the sales of conventional 78rpm discs. At the same time, sales of sheet music have dramatically decreased, by about 50%.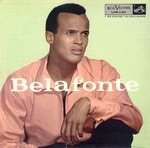 Harry Belafonte
is playing during two weeks at The Alhambra, Cleveland, Ohio, USA.
Billboard
magazine reviews Shenandoah /
Scarlet Ribbons
, the new single by
Harry Belafonte
, stating, "Exposure could make a star out of this new young recording artist. His performance on both of these tunes leaves little to be desired. Deejays should definitely give a listen."
Joe Alexander And The Cubans record a calypso-styled single,
Oh Maria
, at Premier Studio, St. Louis, Missouri, USA, for the Ballad label. The guitarist on the session, listed in the studio log as Chuck Berryn, will find massive international success as
Chuck Berry
.
Cy Grant
sings a calypso based on current news events during his appearance on the BBC-tv current affairs magazine show Tonight in London, England, UK, Europe.
Lord Myrie
[guitar and vocals], Cecil Mitchell? [banjo] and James Convery [marimba box], record the album
Calypso Jamaica
in Kingston, Jamaica, for Cook-Microfusion Records.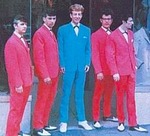 Rory Storm And The Hurricanes
, including drummer
Ringo Starr
, are fulfilling a three month residency at the
Rock And Calypso Ballroom, Butlins, Skegness
, England, UK, Europe.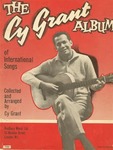 Cy Grant
performs a topical calypso on BBC current affairs tv show Tonight, in London, England, UK, Europe.
RCA announce the launch of "The Prompter", a new portable