Random selection from around 6,300 Facts
Click to filter results
Business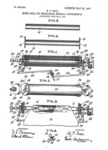 Henry Price Ball of New York City, USA, applies for a US Patent for his invention of
an improved type of music-roll
for mechanical musical instruments.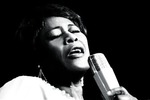 Ella Fitzgerald
's manager,
Norman Granz
, holds a press conference in Houston, Texas, USA, declaring that the previous night's arrest of
Ella Fitzgerald
,
Dizzy Gillespie
and
Illinois Jacquet
, on gambling charges was racially motivated, because local police did not want mixed audiences at concerts in the city.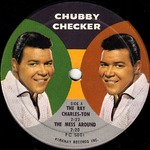 Chubby Checker
releases a new
4-track "compact double 33"
, featuring four songs - The Mess Around, The
Ray Charles
-ton, The Jet and The Continental Walk. The release is a marketing ploy by
RCA
Victor Records
to test whether the youth audience will buy 33rpm discs as readily as they do 45rpm items.
Billboard
magazine in the USA reports that singles sales have received a marked boost nationwide, which is attributed to The Twist craze.
During his Sink Or Swim With Swingin' Slim radio show on WBNX Radio in New York City, USA, deejay
Irving 'Slim' Rose
offers a cash reward for the first listener to bring him a copy of the song
Stormy Weather
by
The Five Sharps
, which he loves but has broken his copy. The request will create so much interest that
Jubilee Records
will eventually re-record the song with a different group [still using the name The Five Sharps] and release it in 1964.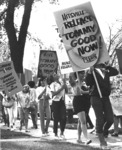 To promote the career of
Tommy Good
, a white singer recently signed to
Motown
Records, the company's
publicist Al Abrams stages a 'protest march' by white teenagers
to
Motown
's
Hitsville
U.S.A. offices in Detroit, Michigan, USA. In fact, Good is conveniently in the offices and comes out to perform his single, Baby I Miss You, for the assembled crowd. The event is a parody of recent civil rights marches, and the teenagers have been specially bussed-in by
Motown
.
Read More

Keith Relf, singer of
The Yardbirds
, is hospitalised in London, UK, suffering from a collapsed lung. He will not be able to return to the band until September 21st, so Mick O'Neil will be drafted in to stand in for him temporarily.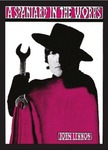 John Lennon
of
The Beatles
appears on UK tv current affairs show Tonight to promote his upcoming book,
A Spaniard In The Works
.
Read More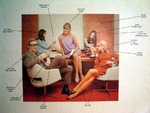 Larry Page
, manager of
The Kinks
, is arrested in Philadelphia, Pennsylvania, USA, after refusing to pay a special tax relating to the group's live appearance in the city.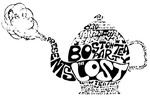 A new rock music venue,
The Boston Tea Party
, opens in Boston, Massachusetts, USA.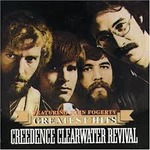 Creedence Clearwater Revival
is formed in El Cerrito, near Berkeley, California, USA.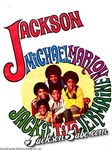 Michael Jackson
signs a Musicians' Guild contract agreeing that he and The Jackson Five will play at an after-prom banquet for Thomas Edison Junior-Senior High School in East Gary, Indiana, USA on Apr 26. The group is to be paid $150 for their performance.
As subsequently documented in
The Beatles
single The Ballad Of John And Yoko, the not so happy couple,
John Lennon
and
Yoko Ono
, are prevented, because of passport problems, from boarding a ferry to France, Europe, at the Thorensen Passenger Terminal, Southampton, England, UK, Europe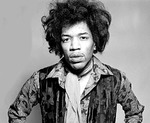 While being interviewed by John Burks of Rolling Stone magazine in New York City, USA,
Jimi Hendrix
states that The Experience is re-forming.
Read More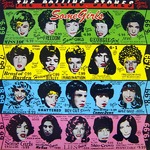 The
Rolling Stones
album
Some Girls
is certified as a gold disc by the
R.I.A.A.
in the USA.
Read More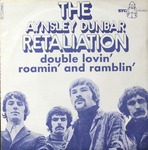 Drummer Aynsley Dunbar, currently with
Jefferson Starship
, begins a $3.25m unfair dismissal legal action against his former band, Journey.
Roger Troutman of funk band Zapp earns a gold disc from the
R.I.A.A.
in the USA for his solo album The Many Facets of Roger.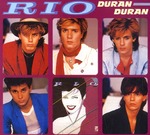 The album Rio by
Duran Duran
is awarded a UK gold disc.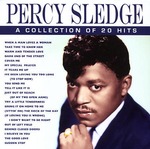 Soul and r'n'b singer
Percy Sledge
pleads guilty to tax evasion in the USA.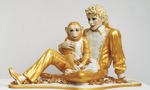 A Jeff Koons sculpture, entitled
Michael Jackson And Bubbles
, is sold for $5.6m at Sotheby's Auction House, New York City, USA. The porcelain statue of
Michael Jackson
and his pet chimpanzee is life size and was created by Koons in 1988 as part of his Banality series.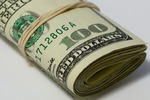 According to year-end figures published by Neilsen Soundscan, Universal Music was America's biggest music company of 2003, with a market share of 28.08% of the world's biggest music market. The No1 album of the year was 50 Cent's Get Rich or Die Tryin – on Universal - which sold 6,535,809 units.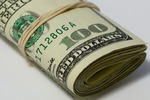 For the fiscal quarter ending on this day,
Warner Music Group reports a net income of $4m
, a sizable improvement over the previous year's same period loss of $48m.
It is reported that Amy Winehouse's album Back To Black has now sold 5.1 million copies worldwide.
Read More
Kylie Minogue
receives
the first-ever 25th Anniversary O2 Silver Clef Award
,
Fatboy Slim
is presented with the Ivestec Icon Award and
Manic Street Preachers
are presented with the Hard Rock Cafe Ambassadors of Rock Award at the annual
Nordoff Robbins O2 Silver Clef Award
event in The Hilton, Park Lane, London, England, UK, Europe. Other awards are lavished on Jessie J, Andrew Lloyd Webber,
Emeli Sande
,
Conor Maynard
,
Tinie Tempah
,
Tom Jones
,
Michael Buble
and Laura Wright. A Hofner fiddle bass guitar donated by Sir
Paul McCartney
is auctioned for the charity.
Howard H. Scott
, a member of the
Columbia Records
team that introduced the long-playing vinyl record in 1948, dies aged 92 of cancer in Reading, Pennsylvania, USA.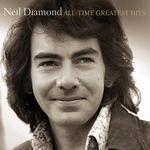 After learning that sales of his song
Sweet Caroline
have surged by 600% since the recent Boston Marathon bombings,
Neil Diamond
tweets that
he will be donating these royalties to One Fund Boston, a charity aiding victims
of the bombings. Diamond's 1969 song has been played at every Boston Red Sox game at Fenway Park since 2002.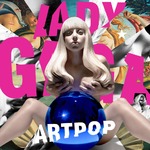 Artpop
by
Lady Gaga
enters the
UK Official Albums Chart at No1
on sales of just 65,000 copies.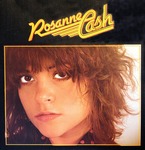 Roseanne Cash
testifies before the Congressional House Judiciary Committee in Washington DC, USA, on the matter of music licensing and illegal downloading.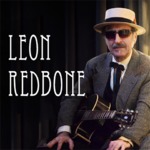 On Leon Redbone's web site, his publicist announces that the ragtime, jazz and blues singer-guitarist is retiring from performing and recording, because of health problems.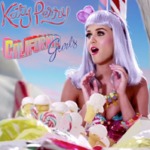 Katy Perry
,
Jennifer Lopez
,
Sam Smith
, Jimmy Napes,
Lady Gaga
are among those attending the 73rd Annual Golden Globe Awards at The Beverly Hilton Hotel, Beverly Hills, Los Angeles, California, USA.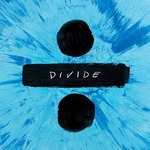 Ed Sheeran
makes his return to social media after a year away by tweeting a plain blue square, with no text. The colour is later revealed to be the colour theme of his upcoming singles and album.
Read More
The Church Studio
at 304 South Trenton Avenue, Tulsa, Oklahoma, USA, is listed on the National Register of Historic Places because of its significance to American music culture and, in particular, The Tulsa Sound. The studio was owned by musician
Leon Russell
, and used by artists including
Willie Nelson
,
Eric Clapton
,
Bonnie Raitt
, Dwight Twilley,
Dr. John
, JJ Cale, The
Gap Band
, Freddie King,
Phoebe Snow
, Peter Tosh and
Tom Petty
.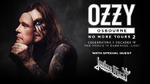 Ozzy Osbourne
announces, during a press conference at his home in Los Angeles, California, USA, that his next tour will be his last. The tour, whimsically titled
No More Tours 2
, is set to last for two years, and will begin in May 2018 with shows in South America.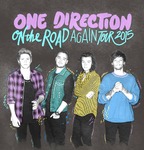 One Direction
, according to Companies House in London, England, UK, Europe,
shuts down Rollcall Touring Ltd.
, the company which handled their concert income. This is seen as further proof that the band has no plans to re-unite.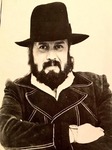 Highly respected music journalist
Roy Carr
, who edited NME, Vox and
Melody Maker
magazines,
dies in hospital
, aged 73, of a heart attack.