Random selection from around 7,300 Facts
Click to filter results
Business
The Baltimore American runs a feature about the life and work of
Silas Leachman
, a Chicago man who makes a good living - around $50 a day - by recording songs on wax cylinders at home for the phonograph. The article reveals that, "He prepares three 'records', as the wax cylinders are called, at one time," by using three recording machines simultaneously. His repertoire includes ballads, negro melodies [aka coon songs], irish, Chinese and Dutch dialect songs.
Read More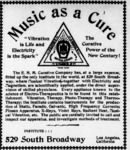 The Los Angeles Herald is carrying an advertisement from the E.M.M. Curative Company, offering "Music As A Cure". The company promises to use "musical vibration together with electricty and magnetism" as "The Curative Power Of The New Century".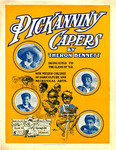 Pianist
Theron C. Bennett
registers his composition Pickaninny Capers for copyright with Cornelius J. Shea of Springfield, Missouri, USA.
The Emerson Phonograph Company, founded recording industry pioneer by
Victor H. Emerson
, goes into receivership. Although selling considerable quantities of records, Emerson has expanded too fast and faced competition from well-financed new companies including
Brunswick Records
.
Often said to be the first country music hit, Little Old Log Cabin In The Lane, is recorded by
Fiddlin' John Carson
for
Okeh Records
in Nassau Street, Atlanta, Georgia, USA. The session is engineered by Ralph Peer, and is widely considered the recording debut of both folk blues and what will later be called country music.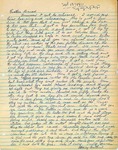 Woody Guthrie
writes a letter to folklorist and producer
Alan Lomax
, bringing him up to date on his latest news, and revealing that Cisco Houston is visiting him in New York City, and learning to play his guitar.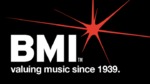 The NBC network rules that "orchestras broadcasting on NBC sustaining shows must schedule and play at least three compositions not controlled by ASCAP (American Society Of Composers, Authors And Publishers) during each broadcast period after October 1". This ruling is part of NBC's determination to break the publishing royalties stranglehold of ASCAP, by supporting the recently-formed rival organisation BMI (Broadcast Music Inc).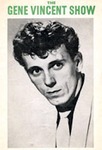 Gene Vincent
and
Jerry Keller
play the first of three nights at
The Empire
, Glasgow, Scotland, UK, Europe. On this day, Keller learns that he has been drafted into the US Army and must leave the tour.
Larry Parnes
' package tour, Star Spangled Nights, plays at The Granada, Grantham, England, UK, Europe. Featured artists include
Billy Fury
,
Eden Kane
,
Joe Brown
, Tommy Bruce,
The Allisons
, The Viscounts,
The Karl Denver Trio
,
Peter Jay
And The Jaywalkers, Terry Hale and newcomer
Georgie Fame
.
Impresario
Chip Hooper is born in Miami, Florida, USA. He will become a successful music industry agent, representing
Phish
and the
Dave Matthews
Band, and will become regarded as a seminal figure in establishing the Jam Band movement. Later he will head up the Paradigm Talent Agency.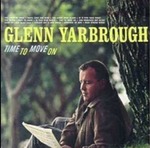 Glenn Yarbrough
, until recently a member of The
Limeliters
, opens as a solo artist for four weeks at The Hungry i, San Francisco, California, USA. Also on the bill are Wes Harrison and The Town Criers.
Barbra Streisand
signs a $5m deal with CBS Television to do up to ten musical specials.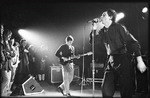 Joy Division
play their final gig at High Hall, Birmingham University, Birmingham, England, UK, Europe. Epileptic singer Ian Curtis is now so ill that he has to be helped offstage.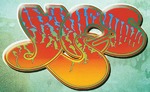 Trevor Horn and Geoff Downes, formerly of The Buggles, join Yes as replacements for Jon Anderson and
Rick Wakeman
.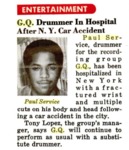 Jet magazine reports that Paul Service, drummer of the band
GQ
, has been hospitalised following a car accident in New York City, USA, during which he fractured his wrist and suffered multiple cuts to his head and body.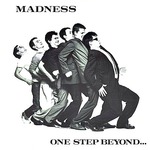 Founding member and keyboardist Mike Barson announces his departure from
Madness
. He plans to settle in Holland, Europe, with his Dutch wife, Sandra.
Cliff Richard
, following defamatory imputations in a concert review.
UK music paper New Musical Express (NME) agrees to pay "appropriate damages" to British pop star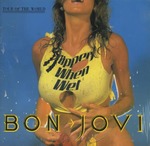 Slippery When Wet by
Bon Jovi
is awarded a double-platinum album by the
R.I.A.A.
in the USA.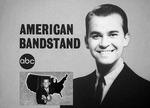 Dick Clark
announces that he will stand down after 33 years as host of US tv institution
American Bandstand
. His replacement is David Hirsh.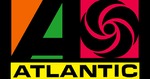 According to
Atlantic Records
' newly published catalogue, the following albums are no longer available in vinyl LP form: Yes - Fragile,
Pete Townshend
- Empty Glass,
Crosby, Stills And Nash
- CSN,
Phil Collins
- Face Value, Greatest Hits -
Abba
, The Best of
Ray Charles
, and everything by
Emerson, Lake And Palmer
and everything by
Genesis
(except The Lamb Lies Down on
Broadway
).
Manic Street Preachers
sign a contract with Sony Music. "Signing to a major record company," declares bassist Nicky Wire, "is the price of an education. We don't care what they do to us."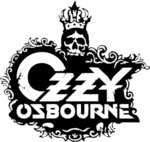 The United States Supreme Court upholds rulings that the first amendment protects
Ozzy Osbourne
against lawsuits alleging that his music encouraged suicide. This decision relates back to the lawsuit brought against
Ozzy Osbourne
by the parents of 19-year old
John McCollum
, a young man who had committed suicide after listening to Ozzy's song
Suicide Solution
.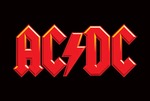 AC/DC
manager Crispin Dye dies in hospital in Sydney, Australa,
Oceania
. He had been badly beaten the day before, by thieves while on his way to visit his mother for Christmas.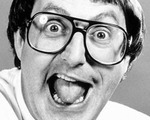 Former pop singer and music business entrepreneur
Jonathan King
is arrested and charged with child-sex offences dating back to the 1970s. He spends the night in a cell at Staines, Middlesex, England, UK, Europe, police station.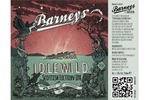 Idlewild
play a live set at at
Virgin Records
, Oxford Street, London, UK.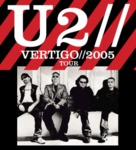 American music trade publication
Billboard
reports that
U2
had the top-grossing tour of 2005. More than three million people attended their sold-out 90-date Vertigo tour which grossed $260m (£146.6m).
The Eagles
took $117m (£66m) from 77 shows and
Neil Diamond
grossed over $71m (£40m). The Top ten is rounded out by
Kenny Chesney
in fourth place with $63m (£35.5m),
Paul McCartney
$60m (£33.8m),
Rod Stewart
$49m (£27m),
Elton John
$45.5m (£25.6m), The
Dave Matthews
Band $45m (£25.3m), Jimmy Buffett $41m (£23m) and
Green Day
$36.5m (£20.5m).
Michael Jackson
's "erratic" phone messages, sent to his former business associate F. Marc Schaffel, are played for jurors in Santa Monica, California, during Schaffel's $4.2-million civil lawsuit against the beleagured superstar, seeking unpaid royalties and other monies.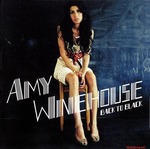 Amy Winehouse is charged with common assault, relating to an incident several days earlier. While attending a performance of Cinderella at Milton Keynes Theatre in Milton Keynes, England, UK, Europe, Whitehouse was reported to have
become involved in a scuffle
with front-of-house manager Richard Pound when he attempted to eject her from the audience for her foul-mothed heckling of the cast.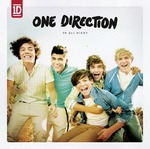 One Direction
make
Billboard
chart history by going straight to the top of The 200 album chart in the USA with their second album
Take Me Home
, on sales of 540,000 units in its first week, according to figures from Nielsen SoundScan.
Geoff Travis
, founder of
Rough Trade Records
and the Rough Trade Record Shop, is presented with The Pioneer Award at the Independent Music Awards in The Brewery, Clerkenwell, London, England, UK, Europe.
Brandy takes to the subway in New York City, USA, and sings a few bars of Home from the
Broadway
musical The Wiz, but she is barely noticed by the passengers.
The BPI in the UK announces that vinyl is becoming increasingly popular as a music gift item and could help deliver more than 1m vinyl LP sales in this Christmas period - estimated up 26% on the same 4 weeks in 2016.
Ne-Yo
and his wife Shaffer Chimere Smith celebrate the upcoming birth of their unborn child with a "gender reveal party" in Los Angeles, California, USA, at which guests learn that the upcoming child will be a boy.