Random selection from around 8,300 Facts
Click to filter results
Birth
Geoffrey O'Hara
, composer, singer, music professor and ethnomusicologist, is born in Chatham, Ontario, Canada. He is best remembered for his popular first world war song
K-K-K-Katy
.
Otto Gray is born in Stillwater, Oklahoma, USA. He will lead Otto Gray and his Oklahoma Cowboy Band, one of the best-known country music acts in America during the 1920's and 1930's.
Songwriter and performer Cliff Edwards, known as
Ukulele Ike
, is born in Hannibal, Missouri, USA. Between 1924 and 1940, Edwards will place thirty hits on the US charts. He will also be heard as the voice of
Jiminy Cricket
in the Disney animated classic Pinocchio.
Jazz pianist and arranger
Irving Brodsky
is born in New York City, USA.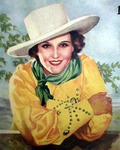 Victoria Louise Massey is born in Midland, Hart County, Texas, USA. She will find success as leader of popular cowboy band
Louise Massey
And The Westerners, for which she also wrote several songs.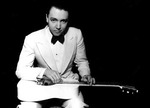 Alvin McBurney is born in Oakland, California, USA. He will find fame as steel guitar player
Alvino Rey
, widely credited as the first man to amplify a guitar by use of electricity.
Read More
James Moore is born in Lobell, Louisiana, USA, He will grow up to be gutbucket blues harmonica star
Slim Harpo
.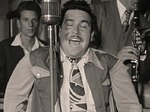 Jerome Felder is born in Brooklyn, New York City, USA. He will find success as r'n'b/pop songwriter
Doc Pomus
, composer of Save The Last Dance For Me, Teenager In Love, Lonely Avenue, Suspicion, Little Sister, Viva Las Vegas, Can't Get Used To Losing You, Sweets For My Sweet and many others.
Read More
Popular film music composer/arranger Hugo Montenegro is born in New York City, USA. He will score a No1 smash in 1968 with his theme from The Good, The Bad And The Ugly.
Blues harp virtuoso
Neal Pattman
is born in Madison County, Georgia, USA.
Willie Mae Thornton is born in Montgomery, Alabama, USA. She will find fame as blues vocalist
Big Mama Thornton
, and her influence will continue well into the rock'n'roll era.
Samuel Barclay Charters is born in Pittsburgh, Pennsylvania, USA. He will grow up to become the respected music historian, writer, record producer, musician, and poet
Sam Charters
. For much of the late sixties, he will be the record producer for San Francisco band
Country Joe and the Fish
.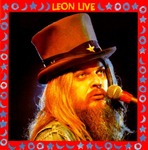 Claude Russell Bridges is born in Lawton, Oklahoma, USA. he will find international success as pianist, singer-songwriter and arranger
Leon Russell
.
Read More
Gordon Edwards is born in Southport, Lancashire, UK. He will play keyboards for a later line-up of
The Pretty Things
.
Arabella Churchill, benefactor and organiser of many aspects of
Glastonbury Festival
, is born in London, England, UK.
Carlos Daniel Ayala is born. He will change his name to
Carlos Guitarlos
and find critical success as guitarist with Los Angeles-based blues outfit
Top Jimmy And The Rhythm Pigs
before relocating to San Francisco, California, USA, and scraping a living as a street busker on the corner of 16th and Mission. In 2003, he will stage a dramatic comeback with his album
Straight From The Heart
.
Lynsey Rubin is born in Cricklewood, London, UK. She will find success as singer and songwriter
Lynsey de Paul
.
Kendra Smith
is born in San Diego, California, USA. She will be a founding member of
The Dream Syndicate
before pursuing asolo career as a singer-songwriter.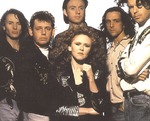 Tim Burgess, drummer with 80s hitmakers T'Pau, is born in Macclesfield, England, UK, Europe
Internationally successful multi-instrumentalist Anders Johansson is born in Gothenburg, Sweden, Europe. He will play with such bands as Yngwie Malmsteen's Rising Force, Bulldog, Snake Charmer, Billionaire's Boys Club and Hammerfall.
Sigtryggur 'Siggi' Baldursson, drummer of
The Sugarcubes
, is born in Norway, Europe.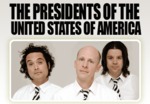 Chris Ballew
, singer and founder member of
The Presidents Of The United States
, is born in Seattle, Washington, USA.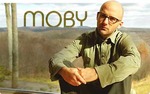 Richard Melville Hallis born in New York City, USA. He will find success as Moby.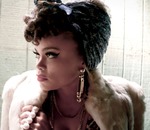 Cassandra Monique Batie is born in Spokane, Washington, USA. She will find success as singer-songwriter
Andra Day
, after being discovered by
Stevie Wonder
.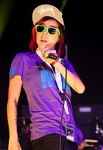 Louise Herman is born in Wembley, London, England, UK, Europe. She will find success as rapper, singer and songwriter
Lady Sovereign
in the hip-hop, grime, UK garage and pop genres.