Random selection from around 9,000 Facts
Click to filter results
Birth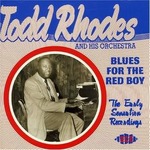 Todd Washington Rhodes is born in Hopkinsville, Kentucky, USA. he will find success as influential jazz and be-bop pianist and recording artist,
Todd Rhodes
after moving to Detroit, Michigan. In a long career, as well as leading his own band, he will work with Benny Carter,
Coleman Hawkins
,
Fats Waller
, Rex Stewart, Doc Cheatham, McKinney's Cotton Pickers, Hank Ballard, The Chocolate Dandies and
Wynonie Harris
.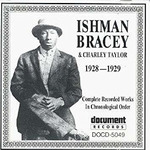 Ishman Bracey
(aka Ishmon Bracey) is born in Byram, Mississippi, USA. He will make his first recordings as a blues singer and guitarist for
Victor Records
in Memphis, Tennessee, in 1928, and will also record for
Paramount
.
Jazz tenor saxophone virtuoso
Coleman Hawkins
is born in St Joseph, Missouri, USA. Hawkins is often said to have been the first great tenor sax player of jazz.
Cabell Calloway is born in Rochester, New York, USA. He will find fame as vocalist, bandleader, saxophonist and drummer
Cab Calloway
, a master of showmanship.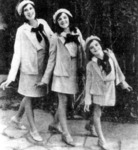 Mary Jane Gumm
is born in Grand Rapids, Kent, Michigan, USA. She will taste success as Sue Garland of Vaudeville trio The Gumm Sisters, but it is her sister Judy who will achieve international stardom as
Judy Garland
.
Jazz and popular vocalist
Jo Stafford
is born in Coalinga, California, USA.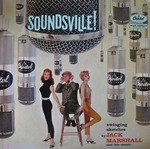 Jack Wilton Marshall is born in El Dorado, Kansas, USA. He will find success as jazz guitarist, producer and composer
Jack Marshall
. As well as pursuing a solo career, Marshall will work with
Art Tatum
, and will compose hundreds of pieces for televsion and films. His best-remembered arrangement is for
Peggy Lee
's Fever, using only percussion, bass and finger snaps, which won him several awards.
Lee Gordon
, who will become Australia's most successful and notorious rock'n'roll music promoter, is born in Detroit, Michigan, USA.
Willie Mitchell
is born in Ashland, Mississippi, USA. After moving to Memphis, Tennessee, he will become an influential record producer and musician, working with
Al Green
and dozens of others.
Bruce Thomas, who will play bass for
Elvis Costello
and the Attractions, is born in Sheffield, UK.
Danny Chauncey, guitarist of southern-fried rock band
.38 Special
, is born in San Francisco, California.
Singer, comedienne and tv star
Tracy Ullman
is born in Slough, UK.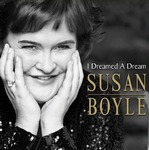 Susan Boyle
is born in Blackburn, West Lothian, Scotland, UK, Europe. She will find international acclaim after appearing in the UK tv talent show Britain's Got Talent in 2009.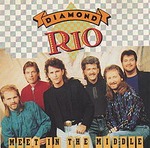 Jimmy Olander
, singer, guitarist and banjo player of
Diamond Rio
, is born in Palos Verdes, California, USA.
Richie McDonald, lead vocalist of contemporary country band Lonestar, is born in Lubbock, Texas, USA.
Phil Leadbetter
, one of the most highly respected dobro players in country music, is born in Knoxville, Tennessee, USA.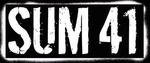 Singer, Guitarist and Producer Dave 'Brownsound' Baksh, of
Sum 41
and Organ Thieves, is born in Ajax, Ontario, Canada.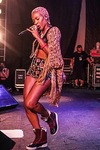 Karoline de Freitas Oliveira is born in Curtiba, Brazil, South America. She will find success as rapper
Karol Conka
.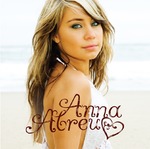 Anna Eira Margarida Mourão de Melo e Abreu is born in Vantaa, Finland, Europe. She will find success as pop, r'n'b and dance singer
Anna Abreu
.
Ed Sheeran
is born in Halifax, West Yorkshire, UK.