Random selection from around 3,000 Facts
Click to filter results
Asia
Johnny Mathis
plays at Araneta Coliseum, The Philippines, Asia, during a run of ten nights.
Eden Kane
, Al
Saxon
, The Viscounts, The Lana Sisters, Jackie Lynton And The Teenbeats, The Betty Smith Quintet, Tommy Sanderson And The Sandmen and The Alex Welsh Band are the guests on BBC Light Programme radio show Saturday Club.
When
The Benny Goodman Quartet
plays at Koesi Ninkin Hall, Tokyo, Japan, the performance is recorded and will be released by
Capitol Records
on the album Recorded Live at Kosei Nenkin Hall in Tokyo [aka Made In Japan].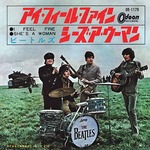 The Beatles
release a new single,
I Feel Fine
/She's A Woman, in Japan, Asia, on Odeon Records.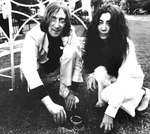 John Lennon
of
The Beatles
and
Yoko Ono
stage an
'Acorn Event'
in Coventry Cathedral, Coventry, England, UK, Europe, during which they plant acorns to symbolise the coming together of east and west. Within a week, the acorns will be stolen.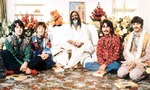 The Beatles
renounce their association with the Maharishi Mahesh Yogi as 'a public mistake'.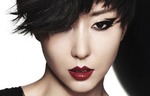 Kim Yi Seon is born in Seoul, South Korea, Asia. She will find success as popular 1980s singer
Kim Wan-Sun
, regarded as 'The Korean
Madonna
'.
Led Zeppelin
play in the Shiei Taikukan Hall, Hiroshima, Japan, Asia.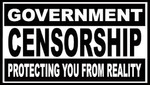 The Ayatollah Khomeini tells a mass gathering of his subjects in Teheran, Iran, Asia, that, "Music is no different from opium. Music affects the human mind in a way that makes people think of nothing but music and sensual matters ... Music is a treason to our country, a treason to our youth, and we should cut out all this music and replace it with something instructive."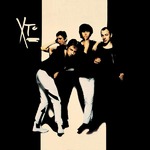 Swindon-based band
XTC
play at Kudan Kaikan,Tokyo, Japan, Asia.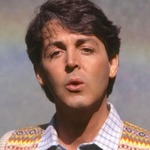 In Tokyo, Japan, Asia,
Paul McCartney
is freed after spending nine days in jail on a marijuana possession charge.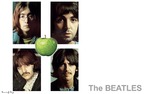 Following Nike's use of
The Beatles
' song
Revoution
in tv ads for their shoes, the group's attorney announces, "
The Beatles
position is that they don't sing jingles to peddle sneakers, beer, pantyhose or anything else. Their position is that they wrote and recorded these songs as artists and not as pitchmen for any product."
The Beatles will go on to sue Nike
and, eventually, the ads will be stopped.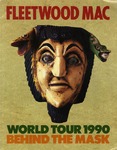 On their Behind The Mask tour,
Fleetwood Mac
play
at Koseinenkin Hall
, Tokyo, Japan, Asia.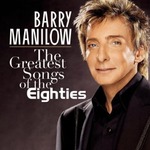 Barry Manilow
plays the second of two nights at the NHK Hall, Tokyo, Japan, Asia.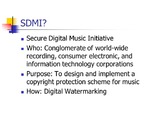 The
Secure Digital Music Initiative
(SDMI), a system designed to enable online, convenient, legal access to digital music by creating new digital distribution systems, invites hackers and cryptanalaysts to break its proposed digital watermarking scheme for protecting digital music. Hackers will break the system quickly and completely, and SDMI will effectively be abandoned in 2001.
Gangnam Style
by Korean rapper
Psy
debuts at number six on the
Billboard
Korea K-Pop Hot 100, and will reach No1 on the chart a week later.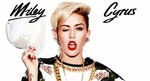 Miley Cyrus
releases her fourth album,
Bangerz
, in Japan, Asia.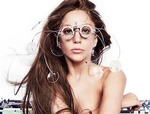 The government of China is reported to have lifted its ban on the music of
Lady GaGa
. The ban was put in place in 2011, because her music was deemed to be in 'bad taste' Nearly 100 songs by other artists, including
Katy Perry
,
Beyonce
Knowles and
Backstreet Boys
were also on the blacklist.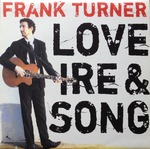 Frank Turner
plays
at The Guildhall
, Portsmouth, UK.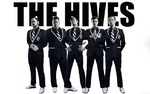 The Hives
play
at Akasaka Blitz
, Tokyo, Japan, Asia.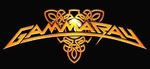 Gamma Ray
play
at TSUTAYA O-East
, Tokyo, Japan, Asia.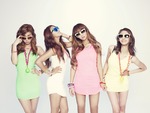 SISTAR play in the Closing Ceremony of the 2014 Incheon Asian Games at Asiad Main Stadium in Incheon, South Korea, Asia.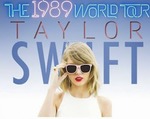 Taylor Swift
begins her
1989 World Tour
with the first of two nights at Tokyo Dome, Tokyo, Japan, Asia, playing to over 100,000 fans on each night.