Random selection from around 3,100 Facts
Click to filter results
Asia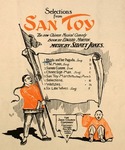 The Augustin Daly Musical Company presents "The Chinese-English Musical Comedy"
San Toy
, at The Columbia Theatre, Washington DC, USA.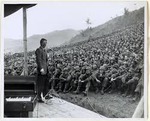 Comedian, entertainer and singer
Danny Kaye
entertains troops of the 5th RCT, 24th U.S. Infantry Division, during a show Held Near Kumsong, Korea, Asia.
Ernest Tubb
,
Hank Snow
and Lew Childre are entertaining American troops in Korea, Asia, during a tour that lasts 28 days.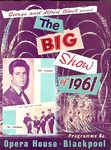 Cliff Richard
and
The Shadows
play the fifteenth night in a six-week season at
The Opera House
, Blackpool, UK.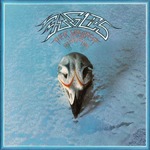 The Eagles
play in The Festival Hall, Osaka, Japan, Asia.
At the start of a major tour of the Far East,
Bob Dylan
plays the first of three nights at The Budokan, Tokyo, Japan.
When pianist
Keith Jarrett
's European Quartet, [aka Belonging] play at Nakano Sun Plaza, Tokyo, Japan, Asia, the concert is recorded but it will not be released until 2012 under the title Sleeper. The band consists of Jarrett on piano, percussion;
Jan Garbarek
on tenor and soprano saxophones, flute, percussion; Palle Danielsson on double-bass and Jon Christensen on drums and percussion.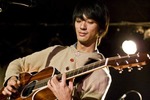 Shugo Tokumaru
is born in Tokyo, Japan, Asia. He will find success as a 'bedroom-pop' singer-songwriter, multi-instrumentalist and recording artist.
The thirteen-day long 1983 WOMAD Festival begins at The ICA, London, England, UK, Europe. Artists appearing over the course of the whole event include The Penguin Cafe Orchestra, The Durutti Column, Peter Hammill,
Misty In Roots
, Dick Gaughan, 23 Skidoo, Kanda Bongo Man, Test Dept., Rip Rig and Panic, Frank Chickens, Gaspar Lawal, The Marine Girls, Jah Wobble And The Invaders Of The Heart, Shikisha, The Malopoets, David Cunningham And Peter Gordon, Orchestra Jazira, Ritwik Sanyal, Ekome Dance Company, Dr Masateru Ando, Lakshmi Jayan, Dartington Gamelan Orchestra, Scream and Dance, Yoshi Kazu Iwamoto, Aboriginal Artists, Budha Dhitya Makharjee, Boroughloch, Amadu Jobareth, Sadi Al Hadithi and Remo Schka.
Read More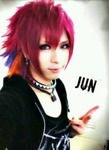 Okamoto Jun is born in Kobe, Hyogo, Japan, Asia. He will find success as the visual kei rock singer-songwriter and guitarist
Jun
, performing with bands including Se'lavy, Mar'derayla and Phantasmagoria, Spiv States and Gotcharocka.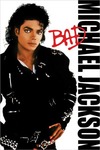 On his
Bad World Tour
,
Michael Jackson
plays the eighth of nine dates in this month at
Tokyo Dome
,
Tokyo
, Japan, Asia, to an audience of 45,000.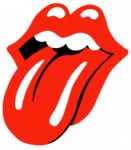 The
Rolling Stones
spend the last of eight days rehearsing for their upcoming tour in Tokyo, Japan, Asia.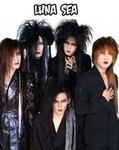 LUNA SEA play
at Sound Hall A.C.
, Matsumoto, Japan, Asia.
The Pogues
play their last show with vocalist Shane MacGowan in Yokohama, Japan.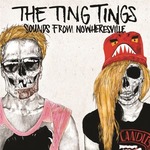 The
Ting Tings
play at The Hi Tec Star Hall, Hong Kong, Asia.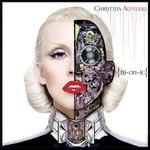 Christina Aguilera
releases her new album,
Bionic
, in the UK, France, Poland, Turkey and Malaysia.
George Benson
plays in the Esplanade Concert Hall, Singapore, Asia.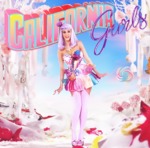 Katy Perry
attends the Los Angeles premiere of her movie,
Katy Perry
: Part of Me, at Grauman's Chinese Theatre in Hollywood, Los Angeles, California, USA.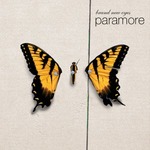 On their
Live In Concert Tour
,
Paramore
play at The Mall Of Asia Arena, Manila, Philippines, Asia.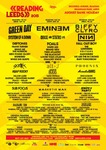 Green Day
,
System Of A Down
, Deftones,
Frank Turner
,
Bastille
, Alkaline Trio and others play on the second day of The Leeds Festival, Leeds, UK.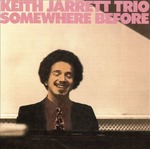 Keith Jarrett
plays at The Festival Hall, Osaka, Japan, Asia.