Random selection from 86 Facts
Click to filter results
Abba
The Battle Of Waterloo
is fought thirteen kilometres south of Brussels, Europe, between the French, under the command of Napoleon Bonaparte, and Allied armies commanded by the Duke of Wellington from Britain and General Blucher from Prussia. Napoleon's defeat will inspire the opening verses of
Abba
's 1974 hit single,
Waterloo
.
Bjorn Ulvaeus is born in Gothenburg, Sweden. he will find fame as a songwriter, singer and guitarist with
Abba
.

Anni-Frid Synni Lyngstad is born in the village of Bjørkåsen, in Ballangen near Narvik, Norway, Europe, to a Norwegian mother, Synni Lyngstad, and a German father, Alfred Haase, a sergeant in the Wehrmacht, not long after the end of the Second World War during the German occupation of Norway. She will grow up as one of thousands of children known as Tyskerbarnas (or German children),
the result of a bizarre Nazi experiment to 'enrich' the Aryan gene pool
. Anni-Frid will find fame as a member of
Abba
.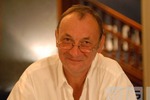 Michael Putland
is born in Harrow, England, UK, Europe. Mr. Putland, aka Mike Putland, will become one of the world's top rock photographers, working with
Abba
, The
Rolling Stones
,
Chuck Berry
,
George Michael
,
The Cure
,
Georgie Fame
,
Frank Zappa
and numerous others.
Agnetha Faltskog
records
Jag Var Sa Kar
(I Was So In Love) at Philips Studio, Stockholm, Sweden, Europe. It will reach No1 in the Swedish Pop Singles Chart and Agnetha will find greater international success as a member of
Abba
.
Aspiring pop singer Agnetha Faltskog makes her first tv appearance on the programme Studio 8 in Sweden, Europe. On this day, she also meets Anni-Frid Lyngstad, who is performing her debut single, En Ledig Dag, on the same show. The two women will later work together as members of
Jag Var Sa Kar (I Was So In Love) by
Agnetha Faltskog
reaches No1 in the Pop Singles Chart in Sweden, Europe. Agnetha will find greater international success as a member of
Abba
.
Swedish vocalist Agnetha Faltskog quits Bernt Enghardt's Dance Band. She will eventually find fame as a member of
Abba
.
Read More
Hej Gamle Man!, a new single on Polar Records by
Bjorn Ulvaeus
and Benny Andersson, enters the pop singles chart in Sweden, Europe, where it will remain for fifteen weeks reaching no 1. The pair will find greater fame as the male half of
Abba
.
Read More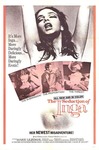 A Swedish soft porn movie,
The Seduction Of Inga
, has its premiere. Directed by American Joseph W Sarno, it might have been totally forgotten, except that the theme music, Inga's Theme, was composed by Björn Ulvaeus and Benny Andersson, later to form
Abba
.
Bjorn And Benny, Agnetha And Anni-Frid record People Need Love in Metronome Studio, Stockholm, Sweden, Europe. It will provide
them
with their first hit single, but they will find much greater success after changing their name to
Abba
.
Abba
release a new single,
Dancing Queen
, in the UK on Epic Records. On the same day, The First European Punk Rock Festival, is staged at Mont De Marsan, near Bordeaux, France. Acts on the bill include
The Damned
,
Count Bishops
, Nick Lowe, Pink Fairies,
Eddie and the Hot Rods
,
The Tyla Gang
and
The Hammersmith Gorillas
.
Abba
arrive at Schiphol airport, Amsterdam, Holland, Europe, on a promotional visit.
The Top Ten Singles on
WABC Radio
in New York City, USA, are :
1. Disco Duck, Part 1 - Rick Dees And His Cast of Idiots (RSO)
2. Tonight's the Night -
Rod Stewart
(Warner Brothers)
3. Love So Right - The
Bee Gees
(RSO)
4. Just To Be Close To You - The Commodores (
Motown
)
5. Muskrat Love -
The Captain And Tennille
(A+M)
6. The Rubberband Man - The Spinners (Atlantic)
7. Whispering/Cherchez la Femme/Se Si Bon - Dr. Buzzard's Original Savannah Band (RCA)
8. If You Leave Me Now - Chicago (Columbia)
9. Fernando -
ABBA
(Atlantic)
10. The Wreck Of The Edmund Fitzgerald -
Gordon Lightfoot
(Reprise)
Abba
begin a four week run at No1 on the UK pop singles chart with The Name Of The Game.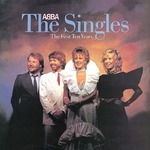 After living together for nine years, Benni and Anni-Frid of
Abba
get married in a quiet ceremony at their local church. The witnesses are their house-keeper and a church warden.
It is reported that seventies superSwedes
Abba
have turned down a $1 billion offer to reform for a tour.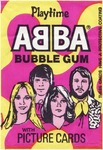 The contents of Polar Studios, where
Abba
recorded their hits,
are sold at auction
in Frihamnen, Malmo, Sweden, Europe. The studio was closed down because the rent had more than doubled.

For the first time in twenty years, all four members of
Abba
are seen together in public when they attend the Swedish-language premiere of the
Abba
musical Mamma Mia! at the Cirkus Theatre, Stockholm, Sweden, Europe.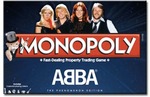 During a televised interview in Chez Vrony, Zermatt, Switzerland, Europe, Anni-Frid Lyngstadt, better known as Frida of
Abba
, states that she would be happy to take part in an
Abba
re-union. The stumbling block, however, is Benny and Bjorn, neither of whom are interested.