Random selection from around 570 Facts
Click to filter results
The North American Phonograph Company issues its first commercially available musical recordings.
Josephine Gassman And Her Pickaninnies play at The Chutes And Zoo, San Francisco, California, USA. Also on the bill are The Gillen Family, Madeline Franks, Powers And Freed, Carroll The Whistler and The Samayoas.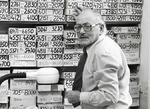 Dezider Hoffman is born in Banska Stiavnica, Hungary (now Slovakia), Europe. He will find international success as photographer
Dezo Hoffman
, shooting acclaimed sessions with artists as diverse as
The Beatles
, The
Rolling Stones
,
Dusty Springfield
, Charlie Chaplin, Sophia Loren, Marlon Brando, Marilyn Monroe, Laurence Olivier,
The Kinks
,
The Shadows
,
Tom Jones
,
Jimi Hendrix
,
Frank Sinatra
,
Bob Marley
,
Duke Ellington
,
Louis Armstrong
,
Elton John
, Omar Sharif and
Pink Floyd
.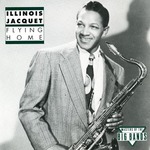 Illinois Jacquet
is playing at The Earle Theater, Philadelphia, Pennsylvania, USA.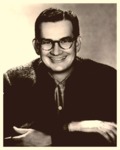 It is reported that a recent survey of music-buying habits in Southern California, USA, has revealed that a substantial proportion of jazz, blues and r'n'b records are now being bought by "Spanish and mixed-nationality" buyers whereas they were previously bought almost exclusively by Negro buyers. This change is attributed to the fact that several prominent radio deejays including
Hunter Hancock
(KFVD), Joe Aadams (KOWL) and Gene Norman (KLAC) are now playing this type of music to their audiences. Deejay and shop owner John Dolphin of KGFJ reports that about 40% of his retail business now comes from white buyers.
A survey published in Hollywood, California, USA, reveals that white and hispanic music fans on the west coast are now responsible for up to 40% of sales of music released by black r'n'b artists. Credit for this phenomenon is given to a group of local radio deejays including Hunter Hancock on KFVD, Joe Adams on KOWL and Gene Norman on KLAC who have prominetly featured the music on their shows.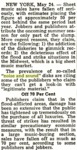 It is reported that consternation is being caused in the music business by so-called 'noise and sound' records. These are records on which modern recording techniques such as echo chambers, speeded up and reversed tapes are being used to create new sounds. Traditional songwriters and publishers are reported as being concerned that their efforts are being ignored in favour of 'noise and sound' releases.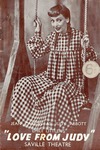 The musical
Love From Judy
is playing at The Saville Theatre, London, England, UK, during a run of 594 performances. The cast includes Jean Carson (Judy), Linda Gray (Grace), Bill O'Connor (Jervis) and Adelaide Hall (Butterfly) and songs including I Never Dream When I'm Asleep, Dear Daddy Long-Legs, Here We Are and A Touch of Voodoo.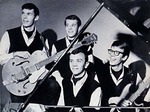 The Squires
, featuring
Neil Young
, play the third of nine consecutive nights at the Fourth Dimension, Fort William, Manitoba, Canada.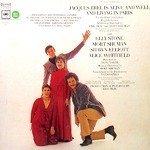 The musical
Jacques Brel Is Alive And Well And Living In Paris
, is performed at The Village Gate,
Greenwich Village
, New York City, USA, during a run of 1,847 performances.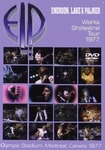 Emerson, Lake And Palmer
(E.L.P.) embark on a tour of the USA which will prove to be among the most expensive in history.Their entourage includes a seventy-piece orchestra.
Read More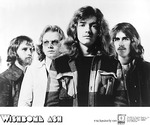 On their Just Testing tour,
Wishbone Ash
play
at The Sports Centre
, Bracknell, England, UK, Europe.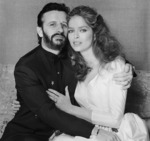 Ringo Starr
, former drummer with
The Beatles
, and his wife Barbara Bach, attend the charity premiere of the movie Wild Geese 2 in London, England, UK, Europe.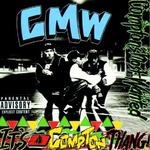 Compton's Most Wanted
release their debut LP,
It's A Compton Thang
, on
Capitol Records
in the USA.
Whitesnake
play at The Cleveland Rib Burn-off, Cleveland, Ohio, USA, supported by Journey.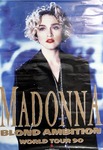 On her
Blond Ambition
tour,
Madonna
plays the second of two nights at Rosemont Horizon, Rosemont, Illinois, USA.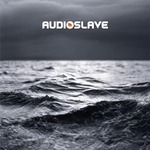 Audioslave
release a new album,
Out Of Exile
, on Interscope Records in Europe.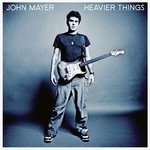 John Mayer
plays at the LG Arena, Birmingham, UK, supported by
Ellie Goulding
.