Showing all 2 Facts found
Click to filter results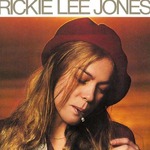 Rickie Lee Jones
records the songs After Hours and On Saturday Afternoons In 1963 live at The Burbank Studios, Los Angeles, California, USA. They will appear on her debut LP.
Russian serial killer Andrei Chikatilo commits the first of 56 murders. He will become known as The Butcher of Rostov and his vile crimes will provide subject matter for such songs as Psychopathy Red by
Slayer
, Red Ripper Blues [Andrei Chikatilo] by Church of Misery, Sewers by Torture Killer and Ripper von Rostow by Eisblut.