Random selection from around 680 Facts
Click to filter results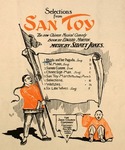 The Augustin Daly Musical Company presents "The Chinese-English Musical Comedy"
San Toy
, at The Columbia Theatre, Washington DC, USA.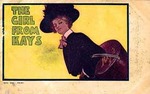 Musical comedy
The Girl From Kay's
is playing at The Herald Square Theatre, New York City, USA, during a run of 205 performances.
The musical extravaganza
Whoop-dee-doo
is presented at Weber and Fields'
Broadway
Music Hall, New York City, USA, during a run of 165 performances.
The musical comedy
Fantana
plays at The Lyric Theatre,
Broadway
, New York City, USA, during a run of 298 performances.
Actress and singer
Ethel Merman
is born in Astoria, Queens, New York City, USA.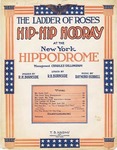 The musical revue Hip-Hip-Hooray is playing at The Hippodrome Theatre,
Broadway
, New York City, USA, during a run of 425 performances.
The Isaacson and Astorio Banjo Orchestra records Throw Me A Rose and My Castle In The Air for
Victor Records
in Camden, New Jersey, USA. The recordings will not be released.
Prohibition begins
in the USA with the ratification of the 18th Amendment to the U.S. Constitution. Taking effect one year later,
Prohibition
will make it illegal to sell, produce or transport alcohol, and
will also inspire numerous songs
about how unfair this new law is. Among the most memorable are Alcoholic Blues by Billy Murray, Prohibition Blues by Nora Bayes and Bootlegger's Blues by Jim Jackson.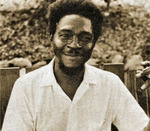 Edward Lamonte Franklin is born in Indianapolis, Indiana, USA. He will achieve some success as blues guitarist, pianist, singer and songwriter
Guitar Pete Franklin
.
Pianist
King Fleming
has an "indefinite" contract with
The Macomba Lounge
, at 3905 South Cottage Grove, Chicago, Illinois, USA, accepted and filed with Musicians Union Local 208. This gig will, reportedly, last for about one month.
The song Just Waitin', composed by
Hank Williams
and Bob Gazzaway, is registered for copyright in the USA.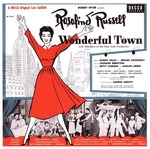 The musical comedy
Wonderful Town
, starring Rosalind Russell, is playing at The Winter Garden Theatre,
Broadway
, New York City, USA, during a run of 559 performances.
Rock'n'roll quartet
The Tielman Brothers
begin a two-week season at Plankenkaffee Kosschenhaschen, Mannheim, Germany.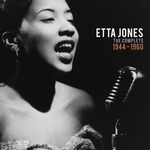 Etta Jones
is playing during a lengthy engagement at The Counterpoint Club, Chicago, Illinos, USA.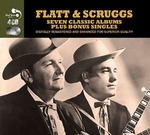 Flatt And Scruggs
are playing in Virgilina, Virginia, USA.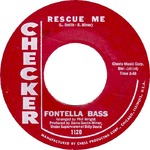 Fontella Bass
plays at The Flamingo, Wardour Street, London, UK.
Read More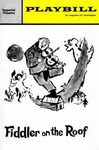 The musical
Fiddler On The Roof
, starring Zero Mostel, is performed at The Majestic Theatre,
Broadway
, New York City, USA. It will run continuously (but at three different theatres) until 1972 notching up 3,242 performances.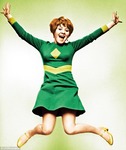 Lulu is playing during a two-week engagement at Cesar's Palace, Luton, England, UK, Europe.
Charlie Walker, with Billy Sherrill as producer, records Sweetheart Of The Year, The One Rose, A Bad Girl and When The Conscience Hurts Me Most, in Columbia Recording Studio, 804 16th Avenue South,
Nashville, Tennessee
, USA.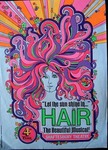 The rock musical
Hair
(which includes a scene with a fully nude cast) is presented during a run of 1,997 performances at the Shaftesbury Theatre, London, England, UK, Europe. The cast includes Marsha Hunt, Paul Nicholas, Sonja Kristina and Jimmy Winston.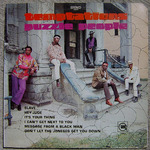 The Temptations
play the fifth night of two weeks at The
Talk OF The Town
, London, England, UK, Europe.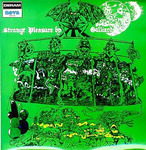 Galliard release the album
Strange Pleasure
as part of the launch of
Nova Records
in the UK. Other albums in the Nova launch include In From The Cold by Ashkan and Feelin' Free by Pacific Drift.
Steve Prestwich
, Liverpool-born drummer of Australian band Cold Chisel, dies aged 56, just two weeks after being diagnosed with a brain tumour.
Peter Hook
And The Light play at Clwb Ifor Bach, Cardiff, Wales.