Random selection from around 540 Facts
Click to filter results
Cushman, Holcombe and Curtis, Howard Chambers and Barton And Ashley are the vaudeville acts appearing at The Orpheum Theatre, San Francisco, California, USA.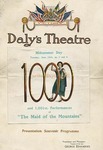 The musical comedy
The Maid Of The Mountains
, with music by Harold Fraser-Simpson and J.W. Tate, is playing at Daly's Theatre, London, England, UK, during a run of 1352 performances.
Often said to be the first country music hit, Little Old Log Cabin In The Lane, is recorded by
Fiddlin' John Carson
for
Okeh Records
in Nassau Street, Atlanta, Georgia, USA. The session is engineered by Ralph Peer, and is widely considered the recording debut of both folk blues and what will later be called country music.
Charlie Patton
makes his very first recording, Mississippi Bo Weevil Blues, plus thirteen other tracks, for
Paramount Records
, in Richmond, Indiana, USA. Patton, also known as a The Masked Marvel and Elder J.J. Hadley, will eventually be one of several musicians popularly known as The Father Of The Blues.
Mezz Mezzrow and his Orchestra record Hot Club Stomp, The Swing Session's Called To Order, Blues In Disguise and That's How I Feel To-day for
HMV Records
in New York City.
The musical revue
New Faces Of 1952
, is presented at The Royale Theatre,
Broadway
, New York City, USA, during a run of 365 performances. The revue is perhaps best remembered because it features
Eartha Kitt
making her
Broadway
debut with the spectacular song,
Monotonous
, based on real events in her life.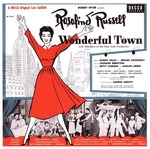 The musical comedy
Wonderful Town
, starring Rosalind Russell, is playing at The Winter Garden Theatre,
Broadway
, New York City, USA, during a run of 559 performances.
Jazz critic
Steve Race
writes a feature in UK pop music weekly
Melody Maker
celebrating what he believes to be the demise of rock'n'roll. When teenager
Ian Samwell
reads it, he is angered and inspired to write the song
Move It
, which will become the first genuine British rock'n'roll hit, sung by
Cliff Richard
.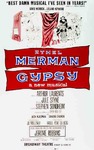 The
Steven Sondheim
musical
Gypsy
, starring Ethel Merman, is performed on
Broadway
, New York City, USA, during a run of 702 performances.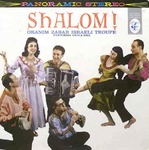 The Oranim Zabar Troupe
plays during a four week run at
The Ash Grove
, Los Angeles, California, USA.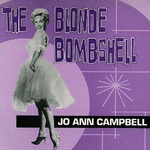 Jo Ann Campbell
plays during a three-week booking at The International Room, New York City, USA.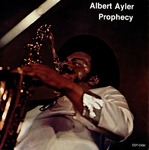 Jazz saxophonist
Albert Ayler
records the album Prophecy in The Cellar Caf
The Village Stompers, billed as "folk-Dixie" group, play at London House, Chicago, Illinois, USA.
Mad River
play the second of two nights at the New Orleans House, Berkelely, California, USA.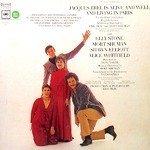 The musical
Jacques Brel Is Alive And Well And Living In Paris
, is performed at The Village Gate,
Greenwich Village
, New York City, USA, during a run of 1,847 performances.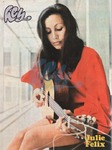 Julie Felix
plays at
Fairfield Halls
, Croydon, England, UK, Europe.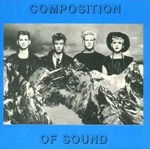 Composition of Sound play at a dance in Nicholas Comprehensive School, Basildon, England, UK, Europe. The group includes Dave Gahan, Vince Clark, Martin Gore and Andy Fletcher, who will go on to form
Depeche Mode
. This show marks the first time that vocalist Gahan has appeared with the band.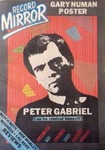 Peter Gabriel
appears on the cover of Record Mirror magazine in the UK.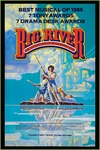 Big River
, based on the Mark Twain novel The Adventures Of Huckleberry Finn, is playing at the Eugene O'Neill Theater on
Broadway
, New York City, USA, during a run of 1005 performances. Featuring music written by country-pop singer-songwriter
Roger Miller
, the play wins seven Tony awards, including Best Score.
Pete De Freitas, who found success as drummer for
Echo And The Bunnymen
, dies in a motorcycle accident at Rugely, Staffordshire, England, UK, Europe.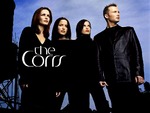 The Corrs
audition for parts in the musical movie The Committments at The Waterfront, Dublin, Eire, Europe. All four are given roles, with Andrea Corr the most prominent.
Top Irish blues-rock guitarist
Rory Gallagher
, dies in London, UK, less than two months after undergoing a liver transplant.
Read More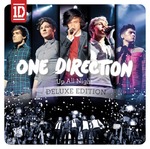 On their
Up All Night Tour
,
One Direction
play at The Paramount Theatre, Oakland, California, USA.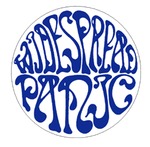 Widespread Panic
play
at The Mann Center
, Philadelphia, Pennsylvania, USA.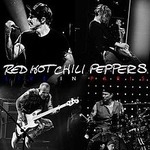 On their
The Getaway World Tour
, The
Red Hot Chili Peppers
play a promotional show at Le Grand Journal, Paris, France, Europe. Their song The Longest Wave is debuted live at this performance. Five tracks from this show will subsequently be released as the
EP Live In Paris
.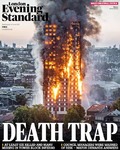 In the aftermath of the horrific Grenfell Tower Block fire in West London, England, UK, Europe,
Adele
attends a vigil with local people, and Rita Ora takes part in volunteer work including sorting through donations, putting similar items together in rubbish bags and loading bottles of water and food into vans.
Read More