Random selection from around 540 Facts
Click to filter results
Johnnie Ray
, popular singer known as the Nabob of Sob, is born in Dallas, Oregon, USA.
Lyle Ritz
is born in Cleveland, Ohio, USA. He will find success as a jazz ukulele player, and also as a bass-playing member of
The Wrecking Crew
, the Los Angeles-based group of studio sessioneers who contributed to countless American pop hits from the mid 1960s to the early 1980s.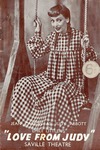 The musical
Love From Judy
is playing at The Saville Theatre, London, England, UK, during a run of 594 performances. The cast includes Jean Carson (Judy), Linda Gray (Grace), Bill O'Connor (Jervis) and Adelaide Hall (Butterfly) and songs including I Never Dream When I'm Asleep, Dear Daddy Long-Legs, Here We Are and A Touch of Voodoo.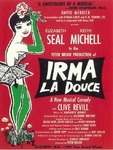 The musical
Irma La Douce
is running at The Plymouth Theatre,
Broadway
, New York City, USA. It runs at The Plymouth for more than a year before transferring to The Alvin Theatre.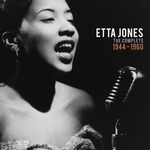 Etta Jones
is playing during a lengthy engagement at The Counterpoint Club, Chicago, Illinos, USA.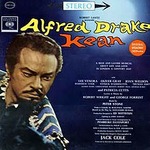 The musical
Kean
, based on the life of 18th Century Shakespearean actor Edmund Kean, is playing at The
Broadway
Theater, New York City, USA, during a run of 92 performances.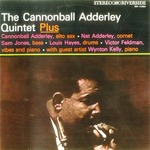 Cannonball Adderley
is playing during a two-week engagement at The Village Vanguard,
Greenwich Village
, New York City, USA.
Freddie King
records High Rise and Sittin' On The Boondock, in Cincinnati, Ohio, USA, for King-Federal Records.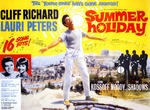 Cliff Richard
's latest movie
Summer Holiday
is premiered at the Warner Theatre in London, England, UK, Europe. Cliff and
The Shadows
attend the event.
Read More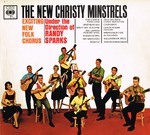 American folk group the
New Christy Minstrels
appear on UK tv show
Sunday Night At The London Palladium
Following an argument with his girlfriend
Kathy Mary Etchingham
,
Jimi Hendrix
writes the lyric for
The Wind Cries Mary
at 34 Montagu Square, London, England, UK, Europe. According to Etchingham, "All the incidents in it were what happened: I smashed plates on the floor, he swept th em up. He locked me in the bathroom for absolutely ages and wouldn't let me out. He went out and left me locked in the bloody bathroom."
Read More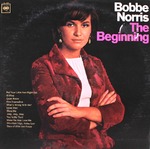 Jazz vocalist
Bobbe Norris
is playing during two weeks at The Living Room, New York City, USA.
Paul McCartney
begins recording sessions for his next album,
Ram
, in the A&R Studios, New York City.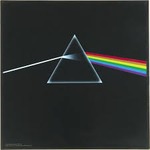 Pink Floyd
are rehearsing at The
Rolling Stones
' rehearsal facility, a disused Victorian warehouse at 47, Bermondsey Street, South London, England, UK. They are working on tracks which will, in due course, evolve into their classic album
Dark Side Of The Moon
.
Read More
Bay City Rollers
reach No1 in the RPM Singles Chart in Canada with
Saturday Night
. Some months later, pioneering punk rock band
The Ramones
will attempt to learn how to play it but fail because they are muysically inept. Nevertheless, they are inspired by Saturday Night to use a simplified version of its structure for their song
Blitzkrieg Bop
.
The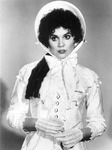 Linda Ronstadt
opens on
Broadway
, New York City, USA, as the female lead, Mabel, in a new staging of Gilbert And Sullivan's comic opera The Pirates Of Penzance.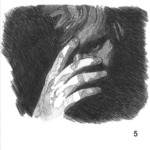 Just Jack posts a message on Facebook saying, "Congratulations to my mate
Ed Sheeran
. No.2 in the iTunes Album chart today. No radio, no TV, no label, no promo. Respect." The message is a reference to Sheeran's self-released fifth EP,
No. 5 Collaborations Project
, which features eight collaborations with hip-hop artists including Wiley, Sway, Dot Rotton, JME and P-Money.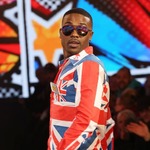 Singer Ray J quits reality tv show Celebrity
Big Brother
in the UK, and is admitted to hospital, suffering serious dental issues.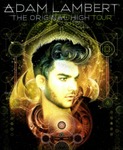 On his
Original High Tour
, Adam Lambert plays at Blue Live, Hiroshima, Japan, Asia.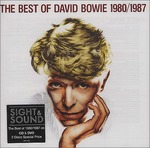 David Bowie
dies
of liver cancer
, two days after his 69th birthday, in Manhattan, New York City, USA. He had been diagnosed with the illness eighteen months earlier.
Read More
When rock band
Squeeze
appear on the same edition of The Andrew Marr Show as UK Prime Minister David Cameron, they change the lyrics of their song Cradle To The Grave to include
a stinging attack on the Conservative Party
suggesting that they are 'hellbent on destruction of the welfare state'.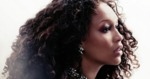 Rebecca Ferguson confirms that she has
turned down the invitation to sing at the inauguration of Donald Trump
as President of the USA, because she would not be permitted to sing the song of her choice, Strange Fruit, about the lynching of black men.
Read More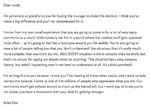 Brian Eno
shares online
a letter which he wrote
to
Lorde
in support of her decision to cancel a gig in Israel.