Random selection from around 460 Facts
Click to filter results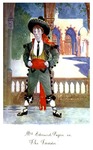 Musical comedy
The Toreador
is presented at The Gaiety Theatre, London, England, UK, Europe, during a run of 675 performances.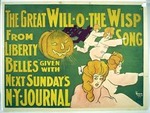 Klaw And Erlanger
's Troubadours present
Harry B. Smith
's musical comedy
The Liberty Belles
at The Madison Square Theatre,
Broadway
, New York City, USA.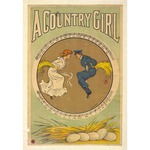 The musical play
A Country Girl
, or Town and Country, with music by Lionel Monckton and additional songs by Paul Rubens, is performed at Daly's Theatre, London, England, UK, Europe, during a run of 729 performances.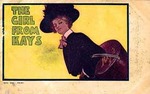 Musical comedy
The Girl From Kay's
is playing at The Apollo Theatre, London, England, UK, Europe, during a lengthy run.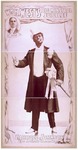 The Athos Family, Cressy And Dayne, Carrol Johnson (billed as "the Beau Brummel of Minstrelsy"), Colby And Way, Alice Raymond and Allie Penn-Guard, Jess Dandy, Harry M. Parker's Performing Dogs and Castellat And Hall are appearing at The Grand's "Fashionable vaudeville" show in Indianapolis, Indiana, USA.
The Quintette of the Hot Club of France record Swinging With Django and Paramount Stomp, for
HMV Records
in Paris, France, Europe.
A giant step in the
development of the electric guitar
comes as Clarence Leo Fender and Clayton Orr Kauffman, of Fullerton, California, USA, receive a patent for a "Pickup Unit for Instruments".
The Four Buddies
, Louis Hoff and others are playing during a run at The Palace, New York City, USA.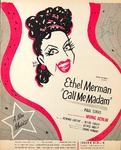 The musical comedy,
Call Me Madam
, with music by
Irving Berlin
and starring
Ethel Merman
, is playing at The Imperial Theatre,
Broadway
, New York City, USA, during a run of 644 performances.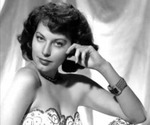 Georgia Gibbs is playing during two weeks at The Coconut Grove, Los Angeles, California, USA.
Nina And Frederik open for an extended engagement at The Waldorf-Astoria Hotel, New York City, USA.
Jerry Landis
releases a new single, The Lone Teen Ranger, on
Amy Records
in the USA. It flops, but Mr Landis will go on to find rather greater success as
Paul Simon
.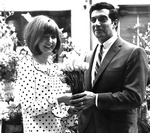 Frankie Vaughan
and
Cilla Black
continue with a winter season at
The London Palladium
, London, UK.
Janis Joplin
and the Kozmic Blues Band play in the Civic Center, Baltimore, Maryland, USA, supported by the Butterfield Blues Band and
Joe Cocker
.
Led Zeppelin
play the first of two nights at the Hard Rock, Manchester, UK.
UK music weekly NME slams the debut single by Scottish punk outfit, Johnny and the Self Abusers as a 'drab parade of New Wave cliches'. The band will re-group, re-think and re-appear as
Simple Minds
.
Luxury casino and resort development
Sun City
is opened in the Bantustan of Bophuthatswana, just outside the border of South Africa. The resort will become embroiled in international politics in 1985 when
Bruce Springsteen
's E Street Band guitarist Steven Van Zandt and his music-industry activist group, Artists United Against Apartheid record the song Sun City, in which they vow never to perform at the resort because of its apartheid sympathies. Even so, artists including Queen,
Elton John
,
Linda Ronstadt
, Julio Iglesias, The
O'Jays
,
Ray Charles
, Boney M.,
Black Sabbath
,
Rod Stewart
,
Tina Turner
,
Dionne Warwick
and Laura Branigan did play at the Sun City Super Bowl.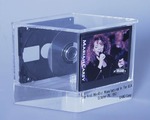 Mariah Carey
's seven track mini-album,
MTV Unplugged
, becomes the first
MiniDisc
title to be commercially released in the USA.