Random selection from around 1,100 Facts
Click to filter results
Cars
Pauline Hall, The Great Rauschle, Lizzie Evans And Harry Mills, Sam Marion And The McCoy Sisters, The Automobile Girl and The Lefevre Saxophone Quartette are appearing at The Orpheum Theatre, Brooklyn, New York City, USA.
The earliest known mention of the
Hollywood Sign
(originally reading Hollywoodland) in Los Angeles, California, USA, appears in the local newspaper Holly Leaves. The article, reports that the soon to be built Mulholland Highway will extend "…from the western end of the (Griffith Park) road, under the electric sign of Hollywoodland, around Lake Hollywood and across the dam." The sign will
inspire lyrics in numerous songs
including Hollywood Sign by
Peter Sarstedt
, Feelin' Alive by The
Jonas Brothers
(2010) and Party In The USA by
Miley Cyrus
(2009).
The Ford Motor Company, owned by Henry Ford, launches its newest vehicle,
Popular singers
Jan Peerce
and Virginia Ray appear on the radio show The Chevrolet Hour in the USA, performing Among The Stars and Will You Remember?
Popular vocalist
Mindy Carson
plays the fourth night of a two-week season at the Thunderbird Hotel, Las Vegas, Nevada, USA.
Jazz saxophonist
Illinois Jacquet
records My Old Gal, Slow Down Baby, Hot Rod and You Gotta Change in New York City, USA.
Tennessee Ernie Ford
and
Molly Bee
, with Cliffie Stone And His Orchestra, record Don't Start Courtin In A Hot Rod and We're A' Growin' Up in Capitol Studios, Melrose Avenue, Hollywood, Los Angeles, California, USA.
Tony Destra
is born. He will find success as drummer of two glam-metal bands, Britny Fox and Cinderella, before dying at an early age in a car smash.
Carl Perkins
is injured in a car crash in Delaware, USA, on his way to New York City to appear on The
Perry Como
Show. His brother Jay is killed, and Perkins is hospitalized, making it impossible to promote his original version of Blue
Suede
Shoes.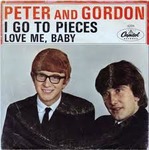 In Dundee, Scotland, UK, Peter Waller of UK pop duo
Peter And Gordon
almost runs over a woman with his car. When he stops the vehicle, she calls him "a bloody fool", so he spits on her. The incident will result in a court appearance for Waller.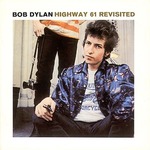 Bob Dylan
resumes recording of his sixth album
Highway 61 Revisited
in Studio A, Columbia Recording Studios, New York City, USA.
Read More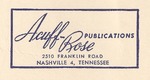 Having recovered from injuries sustained in a recent car crash,
Roy Acuff
is released from hospital.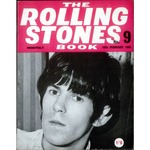 Although he has not yet passed his driving test,
Keith Richards
of The
Rolling Stones
takes delivery of a new Bentley.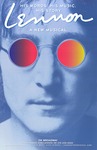 John Lennon
of
The Beatles
is released from hospital in Scotland, UK, Europe, where he has spent five days following a car accident.
Pop singer
Jimmie Rodgers
suffers traumatic head injuries after the car he is driving is stopped by an off-duty police officer near the San Diego Freeway in Los Angeles, California, USA. Rodgers will sue the police for brutality, and they will counter-sue for slander, but neither case will go to trial. In 1973 Rodgers will accept a $200,000 settlement from the Los Angeles City Council, after it votes to give him the money rather than incur the costs of further court action.
Norma Jean, with producer Bob Ferguson, records Promises Promises, You Changed Everything But My Name, Truck Driving Woman and I Threw Away The Rose in Victor Studio, 800 17th Avenue South,
Nashville, Tennessee
, USA. Musicians on the session include Wayne Moss and Pete Wade [gtrs], Pete
Drake
(steel guitar), Junior Huskey [bass], Jerry Carrigan [drums], Hargus 'Pig' Robbins [piano] and Shorty Lavender (fiddle).

The Carpenters
release their fifth album
Now And Then
, in the USA. It features a triple-fold-out cover, showing a panoramic view of Karen and Richard Carpenter driving past the Carpenter family home on Newville Avenue in Downey, California.
Roadrunner by
Jonathan Richman
and the Modern Lovers peaks at No11 on the UK singles chart. On the same day, Cherie Currie quits all-girl rock band
The Runaways
and Generation X, a punk band led by
Billy idol
, signs to Chrysalis Records in the UK.
Steve Currie, former bassist of T.Rex, dies in a car crash while returning to his villa in Val Da Parra, Portugal.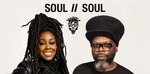 Two buses for the music group Soul II Soul are involved in a seven-vehicle, chain-reaction accident on U.S. Interstate 290 in Itasca, near Chicago, Illinois, USA, in the afternoon. Soul II Soul leader Romeo Beresford, known as
Jazzy B, is among the 31 people injured
, forcing cancellation of the remaining six dates on the tour.
Louise Dean
of UK soul/dance trio Shiva is killed by an uninsured drunk driver as she crosses the street near her home in Linthwaite, UK. Her group had entered the UK Top 40 singles chart for the first time a month earlier with the song Working Out.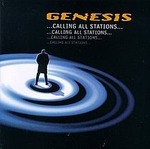 During the French Truck Drivers' Strike,
Genesis
play at Halle Tony Garnier in Lyon, France, Europe, as part of their
Calling All Stations
tour.
Read More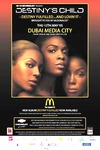 Destiny's Child
play at The Toyota Center, Houston, Texas, USA.
Pete Doherty
is in court in Cheltenham, England, UK, Europe, facing charges of reckless driving and possession of drugs.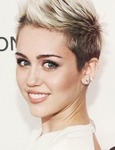 William G. Douglas, driver of one of the buses on
Miley Cyrus
' Wonder World Tour, dies when the vehicle overturns on Interstate 85 in Dinwiddie County, about 40 miles south of Richmond, Virginia, USA.
The bus runs off the left side of the highway, hits an embankment, and turns over several times
. There are nine passengers aboard, including members of the lighting team, but Cyrus herself is not present during the incident.
Neil Young
performs Long May You Run on the final episode of US tv's The Tonight Show with Conan O'Brien. On the same night, he and
Dave Matthews
perform the
Hank Williams
' song Alone and Forsaken, for the Hope for Haiti Now: A Global Benefit for Earthquake Relief charity telethon, in response to the 2010 Haiti earthquake.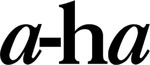 On their
Ending On A High Note Tour
,
A-ha
play at Chevrolet Hall, Recife, Brazil, South America.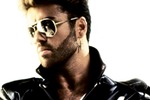 When he reports to a police station in Camden, North London, England, UK,
George Michael
is
charged with possession of cannabis and driving while unfit through drink or drugs
. The charge relates to an incident on July 4, when the singer allegedly crashed his car into a Hampstead, London, branch of the
Snappy Snaps
chain of photographic shops.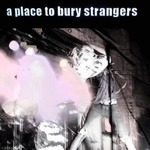 A Place To Bury Strangers
and
Gentlemen Hall
play at
Reggie's Rock Club
, Chicago, Illinois, USA. The concert is the first in
the Dreamseekers Series
co-sponsored by
Billboard
magazine and Chevrolet.
A 1974 Silver Shadow Rolls Royce
once owned by Freddie Mercury of Queen goes up for sale at an auction by Coys, Birmingham, UK, with an estimated selling price of £9,000 - £11,000.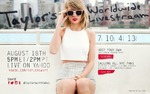 It is reported that
Taylor Swift
is being
sued by New York City limo company APG Security
for reneging on a deal to supply the singing star with personal transportation services.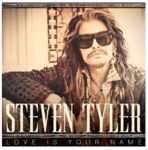 Steven Tyler
(of
Aerosmith
), A Thousand Horses and The Cadillac Three perform live at the Big Machine Label Group CRS Bash at aVenue,
Nashville, Tennessee
, USA.