Random selection from around 330 Facts
Click to filter results
A new teen-oriented tv series,
As If
, is broadcast for the first time on Channel 4 tv in the UK. The female lead in the show is sarcastic goth girl Suzanne 'Sooz' Lee, played by
Emily Corrie
, whose multi-coloured dreadlocked hair will be much remarked on. She will prove to be the inspiration fo the 2003 UK No1 hit single,
Five Colours In Her Hair
by
McFly
.
David Heneker
, composer of musicals including Expresso Bongo, Irma La Douce, Half a Sixpence and Charlie Girl, dies aged 94 in Llwyndyrys, Gwynedd, Wales.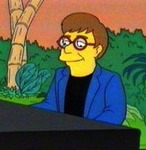 A British High Court action about
Elton John
's overseas touring costs closes in London, England, UK. At the end of the hearing, Mr Justice Ferris reserves his decision and will not announce his ruling for several weeks. In the case, Sir Elton was suing Andrew Haydon, of Elton's former management company John Reid Enterprises (JRE), and City accountancy firm PricewaterhouseCoopers (PwC), which looked after his business interests.
Three months after being involved in a vehicle accident, blues vocalist and songwriter
Robert Ealey
dies aged 75 in Fort Worth, Texas, USA.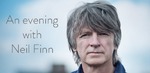 Neil Finn
of
Crowded House
fame begins a week of solo shows at the St James Theatre, Auckland, New Zealand,
Oceania
. During the week he is joined on stage by guests including his brother,
Tim Finn
, plus
Eddie Vedder
of
Pearl Jam
,
Lisa Germano
, Ed O'Brien and Phil Selway of
Radiohead
,
Johnny Marr
of
The Smiths
and Sebastian Steinberg of
Soul Coughing
.
Perry Farrell
of
Jane's Addiction
spends the fifth of eight days in the Sudan, North West Africa, as part of a mission, organised by he humanitarian group Christian Solidarity International, to free Southern Sudanese slaves from their Northern masters.
Lionel Richie
plays at Odyssey Arena, Belfast, Northern Ireland, UK.
Read More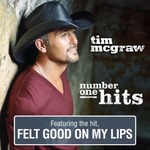 Country music star
Tim McGraw
receives an honorary doctorate from the University of Louisiana-Monroe in the USA.
Blues giant
John Lee Hooker
dies in his sleep, at home in the Bay Area of San Francisco, California, USA.
Jazz saxophonist and celebrated
Blue Note
recording artist
Joe Henderson
dies from emphysema in San Francisco, California, USA.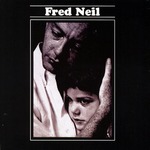 Fred Neil, composer of
Everybody's Talkin'
and
Dolphins
, dies of cancer in Summerland Keys, Florida, USA, aged 65. On the same day,
Radiohead
host and headline the South Park event, Oxford, UK, Europe, along with
Supergrass
,
Sigur Ros
and
Beck
.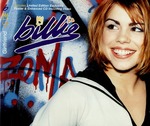 It is revealed in the UK press that teen pop star
Billie Piper
has quit the music business to launch a career in acting.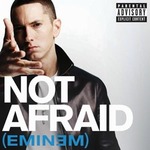 Eminem
is granted a visa to perform in Australia,
Oceania
, despite Australian Prime Minister John Howard declaring, "I find the lyrics of people like that quite sickening." The terms of
Eminem
's visa require him to, "respect Australia's multi-cultural society and avoid vilifying or inciting discord in the community."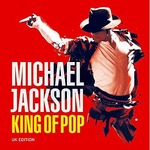 Michael Jackson
takes part in the first of two self-tribute concerts in
Madison Square Garden
, New York City, USA, which also feature
The Jacksons
,
Whitney Houston
,
Britney Spears
,
Gladys Knight
,
Usher
,
Luther Vandross
,
Dionne Warwick
,
Al Jarreau
, Liza Minelli, 'N Sync and others.
A series of four co-ordinated suicide attacks on the USA, usually referred to as
The 9/11 Attacks
, take place in New York City and Washington, D.C. Terrorists from the Islamist militant group Al-Qaeda hijack four passenger jets and deliberately crash two of them, American Airlines Flight 11 and United Airlines Flight 175, into the Twin Towers of the World Trade Center in New York City. Another plane, American Airlines Flight 77, is crashed into the Pentagon in Arlington, Virginia. The fourth jet, United Airlines Flight 93, crashes into a field near Shanksville, Pennsylvania after passengers attempt to take control before it can reach its intended target in Washington, D.C. Nearly 3,000 people die in the attacks. Several songs will be written about the attacks including
The Rising
by
Bruce Springsteen
,
Let's Roll
by Neil Youn, Wall Street by
Van Dyke Parks
and
This Ain't No Rag, It's A Flag
by
Charlie Daniels
. The track 9-11-01 by Soulfly consists of one minute of silence. Several songs on Trouble Is Real, the debut LP by Johnathan Rice, are about the attacks, including City On Fire, Put Me In Your Holy War, and Salvation Day.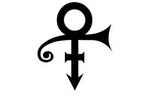 Steve Fargnoli, former manager of Prince,
Sinead O'Connor
, Earth Wind And Fire, Sly Stone and others, dies of cancer, aged 52, in Los Angeles, California, USA.
The website run by political activist rock band
Rage Against the Machine
is closed, allegedly by the US Secret Service, who are angered that the group has voiced opinions which are not in line with the US government's views of the
World Trade Center
attack.
US radio network Clear Channel Communications fires controversial hip-hop journalist Davey D from his post as Community Affairs Director at KMEL/San Francisco. The move is widely interpreted as an attempt to silence any voice which airs views at odds with the official US government stance on the World Trade Center attack.
Usher
takes home the Best R'n'B Act and Best Album trophies from the
MOBO Awards
event in London Arena, London, UK. On the same day,
Stevie Wonder
's former girlfriend,
Angela McAfee
, files a $30m palimony lawsuit against him in the US Superior Court, claiming that he gave her a sexually transmitted disease.
Slipknot
postpone tours of the UK, Japan and Australia, citing the terrorist attacks on the
World Trade Center
in New York as a reason for not flying.
Michael Jackson
,
Carole King
,
P. Diddy
,
O-Town
,
'N Sync
,
Backstreet Boys
,
Aerosmith
,
Mariah Carey
,
Rod Stewart
,
Destiny's Child
,
Pink
,
Goo Goo Dolls
,
Train
, Bette Midler and America play in the fund-raising United We Stand concert at RFK Stadium, Washington DC. The event is one of many raising funds for victims of the
World Trade Center
atrocity.
Richie Sambora and Jon
Bon Jovi
perform a tribute to the recently deceased
George Harrison
of
The Beatles
, at the My VH1 Music Awards show which is broadcast from the Shrine Auditorium in Los Angeles, California, USA.
French singer-songwriter Bernard Lavilliers performs a special mini-concert for workers in the Vosges region whose factory has been shut down.
It is reported that chart-topper
Gordon Haskell
has cancelled his upcoming gig at
Swindon
Arts Centre
, Swindon, Wiltshire, England, UK, Europe, because he has become too famous to play such a small venue.