Random selection from around 370 Facts
Click to filter results
Blues guitarist and singer
Frank Stokes
is born in White Haven, Shelby County, Tennessee, USA.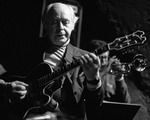 Jazz guitarist and filmscore composer
Attila Zoller
dies of colon cancer in Townshend, Vermont, USA. In
a long and acclaimed career
, Zoller worked with
Benny Goodman
,
Stan Getz
,
Herbie Hancock
and many others.
Catatonia secure their first UK Top Ten hit single when Mulder And Scully enters the singles chart, where it will peak at No3 during a ten-week run.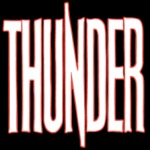 Thunder release the LP 'Live' in Japan, Asia, on Victor (JVC), with three bonus tracks.
Shania Twain
releases her third studio album
Come On Over
, in Europe. Eventually, notching up over 40m sales worldwide, it will become the best-selling country music album of all time. Twelve singles will be released from the album, of which eleven will become top five country hits in Canada.
Singer-songwriter Bernard Lavilliers plays the second of four nights at
L'Olympia
, Paris, France.
Let Me Entertain You by
Robbie Williams
enters the UK singles chart at No3, but will rise no further.
Guitarist
Hideto Matsumoto
[aka Hide] of the group
X Japan
is found
dead, hanging from a towel tied to a doorknob
in his apartment in Tokyo, Japan, Asia. His death will be recorded by the authorities as suicide. Within days three fans will die in copycat suicides, and 50,000 people will attended his funeral at Tsukiji Hongan-ji.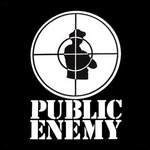 Public Enemy
release a new album, He Got Game, on
Mercury Records
in the UK.
Two armed men break into the home of Foxy Brown while she and her mother are both in the apartment. Fortunately, neither of the women suffer any injuries.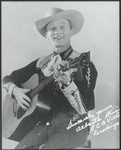 Canada's famed 'King Of The Yodellers'
Alberta Slim
, plays at the Vancouver Folk Music Festival. Slim was, in fact, born as Eric Charles Edwards in
Wilsford
, Wiltshire, England, UK, Europe. After emigrating to Canada as a boy, he found fame as a country music star. In a long and acclaimed career he wrote and recorded over one hundred songs, many with
RCA Victor
.
On the North American leg of their
Virtual XI
tour,
Iron Maiden
play at Palacio de los Deportes, Mexico City, Mexico, USA. This show marks the end of the North American leg of the tour.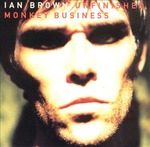 Former
Stone Roses
singer Ian Brown is jailed for four months for having
threatened the captain and a flight attendant
on British Airways flight BA 1611 from Charles De Gaulle airport, Paris, France, to London, England, UK, Europe, earlier in the year.
The historic Dylan in-concert album Live At The
Royal Albert Hall
enters the UK pop albums chart where it will peak at No19 during a two-week run.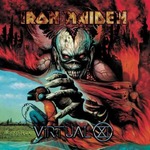 Iron Maiden
come to the end of a European Tour with a gig at The Guildhall, Portsmouth, UK.
The Metropolitan Museum of Art in New York City, USA, announces the purchase of its first painting by Jasper Johns, White Flag [1955], which carries an estimated price tag of $20m. Tied to the purchase is a promise by William S. Lieberman, chairman of the Met's department of 20th-century art, to give the museum a gift of Flag, a Johns work from 1957. The 2012 song Jasper Johns' Flag by Jason Collett will explore the impact of Johns' artworks on contemporary culture.
Police officers in Macon, Georgia, USA, are called out to the home of Ronnie Hammond, lead singer for the southern rock band
The Atlanta Rhythm Section
. Hammond is threatening to commit suicide and is evidently suffering an emotional breakdown following a broken relationship.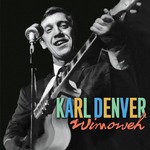 Karl Denver
dies of a brain tumour in a hospice in Manchester, England, UK, Europe. Denver came to fame in the UK as leader of The Karl Denver Trio, best-remembered for their 1961 hit single,
Wimoweh
,