Random selection from around 500 Facts
Click to filter results
Jack Osbourne, son of
Ozzy Osbourne
, claims that $400,000 worth of designer watches and jewels were stolen from his luggage in LAX Airport, Los Angeles, California, USA, before he boarded a plane to Britain earlier this month.
On the South American leg of their Hide Your Sheep Tour [aka the No Problem Tour],
Van Halen
play at Auditorio Obras, Buenos Aires, Argentina.
Sony, Polygram and Phillips launch a new digital audio system - the five-inch compact disc - capable of carrying up to one hour of music.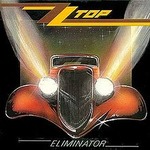 ZZ Top
release their eighth album,
Eliminator
on Warner Bros. Records in the USA.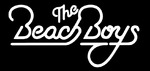 US Interior Secretary James Watt announces that rock bands such as The
Beach Boys
and
The Grass Roots
are to be banned from playing at the annual Fourth of July celebrations in Washington, DC, USA, because they attract "the wrong element".
The Stranglers
and the Easter Monkeys play at The Agora Ballroom, Cleveland, Ohio, USA.
Muddy Waters
dies, aged 68, from a heart attack, in hospital in Downer's Grove, Illinois.
Kai Winding
, virtuoso jazz trombonist, dies of complications arising from a brain tumour, aged 60, in Yonkers, New York, USA.
Jerry Lee Lewis
marries for the fifth time. Wife No5 is Shawn Michelle Stevens, who will die under mysterious circumstances a year later at Lewis' home.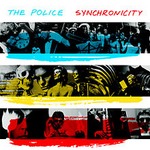 The Police
release their fifth and final LP,
Synchronicity
, on A+M Records in the UK.
Read More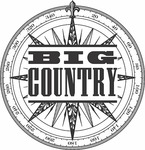 Big Country
play at the
The City Hall
,
Salisbury
, Wiltshire, England, UK.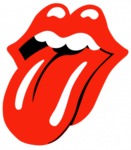 The
Rolling Stones
sign the biggest record deal thus far in rock history - £14m for four albums with
CBS Records
.
In Manhattan Supreme Court in New York City, USA, Frances Laing gives testimony in the trial of Gail Collins Pappalardi, who is charged with the second degree murder of her husband,
Felix Pappalardi
of heavy rock band
Mountain
. Laing, wife of Mountain drummer Corky Laing, testifies that in 1975, Collins had pulled a gun on her in a fit of jealousy
Wiltshire anarcho-punk band
The Subhumans
spend the third of five days recording their second album, From The Cradle To The Grave, for Bluurg Records.
Paul McCartney
has spent $100,000 to buy a huge hand-crafted bed for
Stevie Wonder
, which features a built-in sound system with speakers mounted at all four corners of the bed.
It is reported that
Bob Dylan
releases a new single, Union Sundown/Angel Flying Too Close To The Ground, in Europe on CBS Records.
UK tabloid newspaper the Daily Star reports that the proposed joint-tour of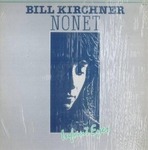 Jazz saxophonist
Bill Kirchner
Nonet spend the first of two days recording his album Infant Eyes for Sea Breeze Records in New York City, USA.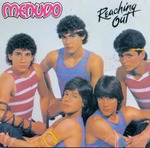 RCA Records in the USA signs a $30m recording deal with Puerto Rican band Menudo.
Bob Dylan
's album
Infidels
enters the UK pop albums chart where it will peak at No9 during a twelve-week run.