Random selection from around 630 Facts
Click to filter results
Dire Straits
play at The University Of Sheffield, Sheffield, UK.
The Runaways
play at The
Aragon Ballroom
, Chicago, Illinois, USA.
With a tour of the Far East in prospect,
Bob Dylan
holds two press conferences in Rundown Studios, Santa Monica, California, one for Australian journalists and one for Japanese.
Johnny Thunders Allstars, featuring members of The Hot Rods and Snatch, play at The Speakeasy, London, UK.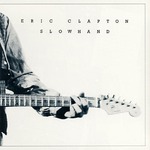 At The P.N.E. Coliseum, Vancouver, Canada,
Eric Clapton
begins a massive North American tour to promote the album
Slowhand
.
Bob Dylan
releases his first boxed set, Masterpieces, a career-spanning 3-LP set, in Japan, Australia and New Zealand.
Touring in support of his album
Bat Out Of Hell
,
Meat Loaf
plays the second of two nights at The Palladium, New York City, USA.
Nick Lowe scores his biggest hit single when I Love The Sound Of Breaking Glass enters the UK Singles Chart where it will peak at No7 during an eight-week run.
Read More
Bob Dylan
plays the last of three nights at the Meyer Music Bowl, Melbourne, Australia.
Because of background vocalist Debbie Dye leaving
Bob Dylan
's band after the recent tour of the Far East, two singers audition unsuccessfully in Santa Monica, California, USA.
Having done well in her auditions, background singer
Carolyn Dennis
has her first rehearsal with
Bob Dylan
's band in Santa Monica, California.
Bob Dylan
's album
Street Legal
enters the UK albums chart where it will peak at No2 during a twenty week run.
Touring in support of his album
Bat Out Of Hell
,
Meat Loaf
plays in Rockfield Community College Fieldhouse, Suffern, New York State, USA.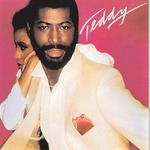 White chocolate lollipops shaped like teddy bears are given out to the audience, when soul crooner Teddy Pendergrass performs a show 'For Women Only' at Avery Fisher Hall in New York City, USA.
Danielle Peck is born at Camp Lejeune in Jacksonville, North Carolina, USA. Raised in Ohio, she will find success in 2006 with her self-titled debut album and her first hit single, Findin' A Good Man.
The
Grateful Dead
play the first of three shows on consecutive nights at The Sound And Light Amphitheatre, The Great Pyramid, Egypt, Africa. One stated aim of the shows is said to be stoppping the Arab-Israeli War.
Read More
The
Rolling Stones
issue a statement to the press, apologising for the offensive and discriminatory lyrics of their song
Some Girls
. Many observers perceive the apology as a cynical attempt to crawl out of responsibility for lyrics that were blatantly mysogynistic and racist.
Read More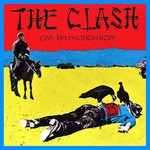 The Clash
release their second album,
Give 'Em Enough Rope
, in the UK.
Tubeway Army
release their debut album in the UK. Their singer
Gary Numan
will go on to international success.
A disco version of the Dr Who tv show theme by Mankind enters the UK singles chart where it will peak at No25 during a twelve-week run on the chart.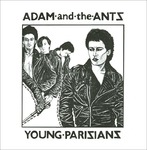 Deanne Pearson of UK rock weekly the
NME
reviews a new band at the
Marquee Club
, London, UK. "Let's face it, they're just not going to make it," she writes. "Punk's dying and
Adam And The Ants
are dying with it." Ooops.
The album As In Sleep - Songs Of
Bob Dylan
, sung in Austrian by singer-songwriter Wolfgang Ambros, peaks at No8 in the Austrian albums chart.
Tapper Zukie plays at Tiffany's, Edinburgh, Scotland, supported by Cygnus.
Read More
Russian serial killer Andrei Chikatilo commits the first of 56 murders. He will become known as The Butcher of Rostov and his vile crimes will provide subject matter for such songs as Psychopathy Red by
Slayer
, Red Ripper Blues [Andrei Chikatilo] by Church of Misery, Sewers by Torture Killer and Ripper von Rostow by Eisblut.