Random selection from around 1,000 Facts
Click to filter results
Work
Bruce Turner
is born in Saltburn-by-the- Sea, Yorkshire, UK. He will find success as a jazz clarinettist, saxophonist and band leader. He enjoyed a particularly long working relationship with
Humphrey Lyttelton
.
Having spent two days aboard the S.S. Berengaria in Southampton, UK, American bandleader
Paul Specht
and his band are given permission to disembark. They had been refused work permits, but US Secretary of State, Charles Hughes, who had travelled on the same ship, used his influence with the British Government to gain
them
entry.
Manny Oquendo
is born in New York City, USA. He will find fame as a latin-jazz percussionist, working with Tito Puente, Eddie Palmieri and others.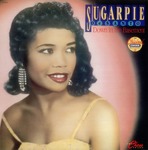 Umpeylia Marsema Balinton is born in Brooklyn, New York, USA. Under the marginally less outrageous monicker of
Sugar Pie DeSanto
, she will become one of the most memorable blues and soul voices of the 60s, working with
Johnny Otis
,
James Brown
and Etta James.
Big Bill Broonzy
And His Memphis Five record Cotton Choppin' Blues, Hot Dog Mama, Dreamy Eyed Baby, Don't You Want To Ride and other tracks for
Vocalion Records
in Chicago, Illinois, USA.
Comedian
Morey Amsterdam
applies to the U.S. Copyright Office for copyright on the song
Rum And Coca Cola
, listing himself as the sole author of the words and music. The song was, in fact, written by calypso star
Lord Invader
. Amsterdam heard it while working in Trinidad some time earlier. The song will become a huge hit for
The Andrews Sisters
but Lord Invader will have to go to court to win his royalties.
Avant garde instrumental guitarist
Glenn Phillips
is born in the New England, USA. He is best-known for his work with the
Hampton Grease Band
, which he formed after moving to Atlanta, Georgia, USA.
Don Dixon
is born in Lancaster, South Carolina, USA. He will find success as a record producer, songwriter, musician and bass guitarist, best-known for his work with
R.E.M.
and
The Smithereens
.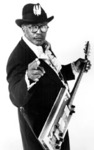 Elias McDaniel, later to find fame as
Bo Diddley
,is fined $50.00 by Musicians Local 208 for accepting less than Union scale for a gig at the 708 Club (708 East 47th Street), Chicago, Illinois, USA. He fails to pay and is erased from the union roll.
Joel Castleberry is born in Gadsden, Alabama, USA. he will make a career as a drummer, working with
Linda Ronstadt
, Joe South, Emmy Lou Harris and others.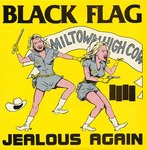 Joe Cole
is born. He will become a roadie for
Black Flag
and
The Rollins Band
, as well as a close friend of
Henry Rollins
. His book, Planet Joe, will document his experiences tourng with Black Flag and the Rollins Band.
David Arnold
is born in Luton, Bedfordshire, UK. He will become one of Britain's most successful filmscore composers, particularly associated with the James Bond movie franchise, but will also work as an arranger and producer for music acts including
Bjork
, Pulp,
Iggy Pop
,
Chrissie Hynde
, David McAlmont and The Cardigans.
The Beach Boys
are working on the songs Tears In The Morning and Slip On Through, for the album Sunflower in leader
Brian Wilson
's home studio in Bel Air, California, USA.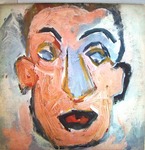 After eight years of working together,
Bob Dylan
ends his contract with manager
Albert Grossman
.
Stevie Wonder
is in Electric Lady Studios, New York City, USA, working on his album
Talking Book
. This is the first of three days on which guitarist
Jeff Beck
is also in the studio. Over the three days, the pair work together on the songs
Superstition
, Maybe Your Baby and Looking For Another Pure Love.
During sessions for the album
Shot Of Love
,
Bob Dylan
is in
Clover Studios
, Los Angeles, working on the songs Watered Down Love, Heart Of Mine, Property Of Jesus and Dead Man, Dead Man.
Bob Dylan
records Airplane Blues, while working with beat poet
Allen Ginsberg
in Rundown Studios, Santa Monica, California, USA.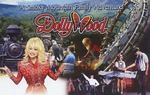 Dolly Parton
opens her own theme park,
Dollywood
, in Pigeon Forge, Tennessee, USA. It will go on to employ over 3,000 people, making it the largest employer in the community.
Nirvana are working on the tracks Love Buzz, Big Cheese and Spank Thru at Reciprocal Recording Studios, Seattle, Washington.
Jazz pianist Nat Pierce, best known for his work in the
Woody Herman Herd
, dies in Los Angeles, California, USA, of complications from a bleeding ulcer, aged 66.
Bruce Turner
dies in Newport Pagnall, Buckinghamshire, UK. He found success over many years as a jazz clarinettist, saxophonist and band leader. He enjoyed a particularly long working relationship with
Humphrey Lyttelton
.
Tite Curet Alonso
dies in Baltimore, Maryland, USA, due to repiratory failure after being hospitalized in April, 2003. He was one of the most respected songwriters working in the Salsa genre, with hits including La Tirana and Plantacion Adentro.
When
tickets for Bruce Springsteen
's Working On A Dream tour go on sale on Ticketmaster.com, fans are redirected to a subsidiary, TicketsNow.com - offering the same seats at a higher price. Springsteen is outraged and later posts a notice on his website condemning the action.
While working on songs for her fifth album,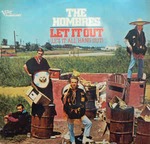 B.B. Cunningham, best remembered for his 1967 garage-rock hit
Let It All Hang Out
with
The Hombres
, is shot dead while working as a security guard in the Cherry Crest Apartment block in Memphis, Tennessee, USA.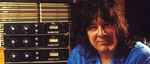 Celebrated British recording engineer and producer
Andy Johns
dies
aged 62, after a short stay in hospital being treated for complications from a stomach ulcer
in Los Angeles, California, USA. He was best-known for his work with The
Rolling Stones
and
Led Zeppelin
.