Random selection from around 2,100 Facts
Click to filter results
Wiltshire
Wilsford
, Wiltshire, England, UK, Europe. After emigrating to Canada, he will find fame as country music star
Alberta Slim
. Nicknamed Canada's Yodelling Cowboy, he will write and record over one hundred songs, many with
RCA Victor
.
Eric Charles Edwards is born in
Wiley B. Allan And Co, a music store in Oakland, California, USA, is currently advertising A Young Man's Fancy and Yellow Dog Blues by
J.C. Smith
And His Orchestra and The Japanese Sandman by
Paul Whiteman
And His Orchestra as the best current releases for dancing.
Vocalist
Elliott Shaw
, with orchestral accompaniment, records One Sweetly Solemn Thought for
Victor Records
in Camden, New Jersey, USA. id="locplayernull" width="439" height="148"
Jack Leroy Wilson is born in Detroit, Michigan, USA. He will find fame as r'n'b legend
Jackie Wilson
.
The Eddie Fitzpatrick Orchestra Orchestra plays in
The Hotel St. Francis
, San Francisco, California, USA.
Blues guitarist, singer and recording artist
Lee Atwater
is born in Atlanta, Georgia, USA. When his musical career fails to take off, he will find greater success as a conservative Republican, working on the campaigns of Ronald Reagan and George Bush [managing the latter's 1988 presidential campaign].
Andre Rico And The Cha Chaleros make their live performing debut at The Majestic Ballroom, Swindon, Wiltshire, England, UK, Europe.
The
Wes Montgomery
Trio records Missile Blues and other tracks, in Reeves Sound Studios, New York City, USA.
Josh White
records Sit Down Servant, How About You, Death Comin' Back After You and other tracks for
Mercury Records
in Chicago, Illinois, USA.
Simon Matthews, a founder member of
Jesus Jones
, is born in Devizes, Wiltshire, UK.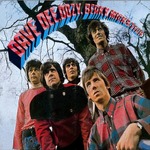 Dave Dee, Dozy, Beaky, Mick and Tich play at
The Cavern Club
, Liverpool, UK.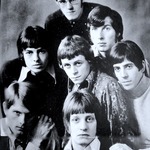 The
Alan Bown
Set play at the
The City Hall
,
Salisbury
, Wiltshire, England, UK, supported by The Promise.
The Yardbirds
, Eric Burdon And
The Animals
and Dave Dee Dozy Beaky Mick And Tich play at Bingley Hall, Birmingham, England, UK, Europe.
Carter The Unstoppable Sex Machine
play at the
The Arts Centre
,
Salisbury
, Wiltshire, UK, supported by Jane From Occupied Europe.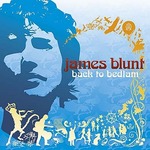 James Blunt
plays at
Doyle's
, Dublin, Ireland, Europe.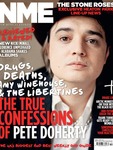 Pete Doherty
, troubled former singer with British band
The Libertines
, is granted reduced bail at Snaresbrook Crown Court, London, UK, in order to enable him to play a concert with his new band
Babyshambles
.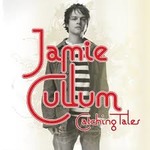 Jazz star
Jamie Cullum
releases his third major-label album, Catching Tales, in the UK.
Lost Alone
spend the second of two days making a video for their upcoming single, Blood Is Sharp, in
Devizes
, Wiltshire, UK.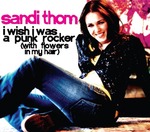 Sandi Thom
, Jon Allen, Leddra Chapman, Al Lewis, Sarah Howells, Emma Payne, Matthew Kilford, Billy Jon and Zoe Mead play in an Acoustic Concert at Swindon Bowl, Town Gardens, Swindon, Wiltshire, UK.
Blues-rock guitarist
Popa Chubby
plays at L'Olympia, Paris, France, Europe.
Flamenco guitar virtuoso Eduardo Niebla plays at Wiltshire Music Centre, Bradford On Avon, Wiltshire, UK.
Harmonica player and singer
Kim Wilson
And The Blues All Stars play at Blues At The Bow, Bow Island, Alberta, Canada.