Random selection from around 500 Facts
Click to filter results
Weird
During World War I, up to 100,000 British and German troops along the Western Front in Belgium, Europe, take part in an unofficial truce, singing Christmas carols together, exchanging gifts and even playing football. The incident, later to be known as
The Christmas Truce
, will inspire Peter Hooton of The Farm to write their major hit single,
All Together Now
.
Read More
Billboard
magazine in the USA reviews a new novelty release, There's A New Sound by
Tony Burrello
, declaring it to be "a studied attempt to be as screwy as possible." The track is an example of early experimentation with new recording techniques such as reversing, speeding up and slowing down of tapes, sometimes called 'noise and sound' recordings.
Ten Gold Disc Awards, presented to
The Beatles
by
Capitol Records
in the USA, are confiscated at the Royal Victoria docks, London, UK, because import duty has not been paid on the items. (The tax will never bepaid, and the discs will end up in the Customs and Excise National Museum).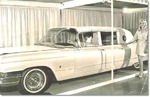 Elvis Presley
's gold Cadillac is
displayed at a press conference
in Sydney, Australia,
Oceania
. The vehicle is on tour in Australia.
While flying from Atlanta, Georgia, USA, to play in
The Newport Jazz Festival
,
Led Zeppelin
learn - to their surprise - that they have cancelled the gig due to the ill health of a band member. The festival organisers have dreamed up this excuse to avoid revealing the unpalatable truth - that local officials have banned the group 'in the interest of public safety' following a near riot during the festival's second night. The band's manager, Peter Grant, insists that their contract is binding and
Led Zeppelin
go onstage at 1 a.m.
Read More
Frank Zappa
off the stage at The Rainbow Theatre, Finsbury Park, London, England, UK, Europe, inflicting multiple injuries and leaving him bound to a wheelchair.
Disgruntled fan Trevor Charles Howell pushes
Read More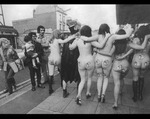 Eccentric rock'n'roller
Screaming Lord Sutch
is arrested after jumping from a bus in Downing Street, London, UK, with four naked women. The incident is just one of many publicity stunts pulled by Sutch who attempted for many years to become a Member Of Parliament, standing as the candidate for the Monster Raving Looney Party.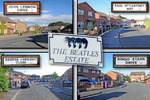 An entire housing estate in Liverpool, England, UK, Europe, is opened, in which all the street names are releated to
The Beatles
.
Tommy Tucker
, whose only major hit was Hi Heel Sneakers in 1964, dies aged 48. While renovating the floors of his New York home he is overcome by poisonous fumes from the carbon tetrachloride he is using.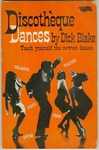 John Sharples of Preston, Lancashire, England, UK, sets a new world record by disco dancing from this day, for the next 371 hours.
During an
Ozzy Osbourne
gig at The Veterans' Memorial Coliseum, Des Moines, Iowa, USA, seventeen year old audience member Mark Neal throws a dead bat onto the stage. Osbourne, evidently carried away in the heat of the moment,
picks up the bat and bites its head off
, and has to be rushed to the nearby Broadlawns Medical Center for rabies shots.
Read More
UK electronic-rocker
Gary Numan
emergency-lands his Cessna light aircraft on the A3051 - an English public highway from Botley to Winchester - but escapes unhurt.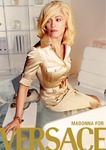 Madonna
exposes her breasts in front of 6,000 people during an AIDS benefit show with Jean Paul Gaultier at the Shrine Auditorium, Los Angeles, California, USA. Also appearing as catwalk models in the show are singer Anthony Kiedis and bassist Flea of The
Red Hot Chili Peppers
.
When Kiss fan Bill Rexer is married at a Kiss convention in New York City, USA, the best man is bassist Gene Simmons, and the bride is given away by guitarist Paul Stanley.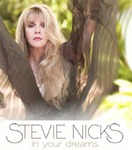 In Los Angeles Country Superior Court, Los Angeles, California, USA,
Stevie Nicks
of
Fleetwood Mac
is awarded a restraining order against 38-year-old mental patient Ronald Anacelteo, who is believed to want to kidnap her and "absorb her spiritual powers".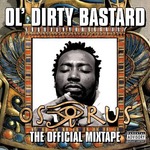 Ol' Dirty Bastard
of The
Wu-Tang Clan
pleads not guilty to crack cocaine and marijuana possession charges in court in New York City, USA. The court is told that when the rapper was arrested in July 99, he tried to get police to overlook the crack. "Can you make the drugs disappear?" asked the rapper, "The marijuana charge, I'll take. Make the rocks disappear - the kids look up to me. I'm a role model. Do the right thing. You're gonna know who I am."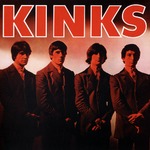 Ray Davies of
The Kinks
is shot in the leg while chasing a shotgun-wielding mugger, Jerome Barra, through
the streets
of New Orleans, Louisiana, USA. Barra had snatched a purse belonging to Davies' girlfriend as they strolled down Burgundy Street in the early evening.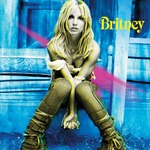 Britney Spears
'
marriage to her childhood friend, Jason Allen Alexander
, is
annulled
. The pair had married just two days earlier at the
Little White Chapel On The Strip
in Las Vegas, Nevada, USA, but twelve hours later she contacted her lawyers to ask to have their union annulled.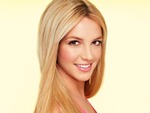 Britney Spears
is photographed in public wearing a t-shirt bearing the slogan Brunettes Are So Hot Right Now. In recent days she has also been seen out and about wearing such slogans as I'm A Virgin (but this is an old t-shirt), MILF In Training, How Could I Say No? and Shut Up And Do Me.
Read More
Record producer and musician
Roger Greenawalt
performs his "Beatles Complete On Ukulele" concert for the first time, by playing all 185 original songs written by
The Beatles
in one day on ukulele with sixty guest singers at Elizabeth Streb's SLAM Action Lab in Brooklyn, New York City, USA.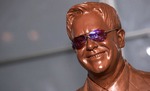 A life-sized statue of
Elton John
, sculpted in chocolate, is unveiled at Madame Tussaud's in London, England, UK, to commemorate the 100th anniversary of Cadbury's Dairy Milk chocolate.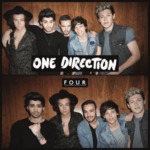 It is reported that a significant number of
One Direction
fans have
requested "compassionate leave" from work
, after being left 'distraught' by singer Zayn Malik's recent departure from the pop group. The Employer Advice Service has received over 220 such calls from
One Direction
fans.
Read More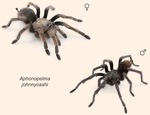 It is announced that
a newly discovered species of tarantula spider has been named Aphonopelma johnnycashi
, because it was discovered near Folsom State Prison in California, USA. The logic behind the naming is that Folsom Prison Blues is one of
Johnny Cash
's best-known songs, and that the spider is mainly black in colour - 'The Man In Black' being a well-known nickname for
Johnny Cash
.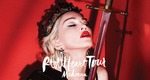 Madonna
invites a female fan, 17 year-old Josephine Georgiou, to join her on stage during show at The Entertainment Centre, Brisbane, Australia,
Oceania
, then
pulls down Miss Georgiou's corset top
exposing one of her breasts to thousands of fans at the venue. The fan later declares it to have been "the greatest moment of my life".