Random selection from around 970 Facts
Click to filter results
Weather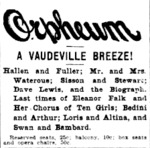 The Orpheum Theatre in San Francisco, California, USA, is offering a variety show advertised as "A Vaudeville Breeze", featuring Hallen And Fuller, Mr. And Mrs. Waterous, Sisson And Stewart, Eleanor Falk And Her Chorus Of Ten Girls, Bedini And Arthur, Loris And Altina and Swan And Bambard.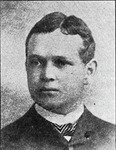 Burt Shepard
records A Good Old London Town Girl and When The Gentle Breezes Bow for
Victor Records
in Philadelphia, Pennsylvania, USA.
The Great Miami Hurricane
, makes landfall at Miami, Florida, USA. Estimates put deaths caused by the hurricane as high as 1,000, while 38,000 people were forced out of their homes. Damage was estimated at $100m. The disaster will inspire the 1934 song Storm That Struck Miami by
Fiddlin' John Carson
and Moonshine Kate on
Bluebird Records
.
A Category 4 Hurricane, later known as
During two weeks of field recordings supervised by producer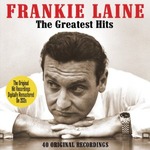 On US tv show Toast Of The Town (aka The
Ed Sullivan
Show),
Frankie Laine
sings Jezebel, High Noon and On The Sunny Side Of The Street; singer and pianist Alec Templeton performs The Grandfather Clock, Aria from Samson And Delilah and Give Me The Name, Age, Height and S i z e; and French 9-man vocal group Les Compagnons De La Chanson perform The Three Bells.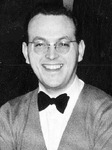 The
Ralph Sharon
Trio records A Garden In The Rain, Spring Song, Spring Secret and March Winds And April Showers for
Decca Records
in London, England, UK.
The
Bill Evans
Trio records Come Rain Or Come Shine, Autumn Leaves and other tracks at Reeves Sound Studios, New York City, USA, for
Riverside Records
.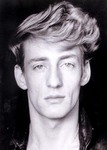 Rory Storm
And The Wild Ones and
The Big Three
play a lunchtime session at
The Iron Door Club
,
Liverpool
,
UK
.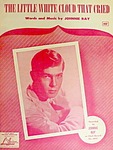 Norwegian singer Jan Holland releases a new single,
The Little White Cloud That Cried
, on EMI Records in the UK.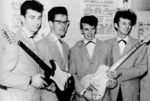 Rory Storm
And The Hurricanes (including drummer
Ringo Starr
) play at Club Django, Queen's Hotel, Southport, Lancashire, England, UK, Europe.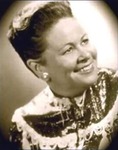 Doris Akers
And The Statesmen Quartet record I Was There When The
Spirit
Came, I Cannot Fail The Lord, Wanna Go To Heaven, Get On Board, It Rained, Old-Time Religion and more in RCA Victor Studio, 1611 Hawkins Street,
Nashville, Tennessee
, USA.
When
Bob Dylan
plays in heavy rain at The Pavilion,
Ravinia Park
, Chicago, Illinois, USA, he breaks a string but continues by borrowing a guitar from an audience member.
Read More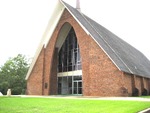 The
Jimmie Davis
Tabernacle, a non-denominational place of worship named after the famous country music singer of You Are My Sunshine, is dedicated near Jonesboro, Louisiana, USA.
The highest new entry in
Cash Box
magazine chart of the 100 best-selling singles in the USA is Summer Sounds by
Robert Goulet
, entering at No79.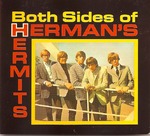 Herman's Hermits
play at Victory Stadium, Roanoke, Virginia, USA, supported by
Major Lance
, The Divots and The Teensmen. (This show replaces an earlier show that was cancelled because of torrential rain.)
Jazz pianist Billy Strayhorn records Boo-Dah, Passion Flower, Take The A-Train and other tracks in RCA Studios, New York City, USA, under the supervision of
Duke Ellington
.
Dion And The Wanderers
record Tomorrow Won't Bring The Rain, Knowing I Won't Go Back There and other tracks in Columbia Studio A, New York City, USA. Producer on the session is Tom Wilson.