Random selection from around 1,900 Facts
Click to filter results
Washington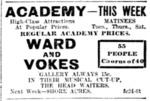 Ward And Vokes present their new musical "cut-up" The Head Waiters at The Academy theatre, Washington DC, USA. The show features 55 people and a chorus of 40.
The Hungarian Gypsy Band, The Chapelle Sisters (Songs and Acrobatic Dances) and McIntyre And Heath in 'Georgia Minstrels - The Personification Of Whole-souled Irresistible Fun" are among the entertainments on offer all week at Chase's Polite Vaudeville Theatre, Washington DC, USA.
Clark's New Royals are appearing twice daily at Kernan's Theatre, Washington DC, USA.
The Miyo San Operetta Company, Dave Gennaro And Ray Bailey (billed as "originators of the real ragtime cake walk") and singing comedienne Blanche Ring are among the acts on offer at Chase's Theatre, Washington DC, USA.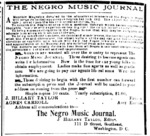 The Negro Music Journal
, based in Washington DC, is launched in the USA. The publication is described as "A monthly magazine devoted to the educational interests of the Negro in music." The Journal's editor is J. Hillary Taylor and an annual subsciption costs $1.00.
The Columbia Burlesquers with Nellie Florede ['The Lily Of Melody'], play at The Gayety Theatre, Washington DC, USA.
S.H. Gray's Vaudeville Repertorie Company is playing at The Iceland Theatre, Washington DC, USA. Performers include the singing and dancing sister team Bumbray And Willis. Miss Bumbray is desribed as "a real coon shouter" who "delivers the goods" in a show "full of fun, mirth, laughs, songs, dances and pretty girls."
Duke Ellington
And His Orchestra play in the Panther Room at The Hotel Sherman, Chicago, Illinois, USA. The show is broadcast live on radio.
United States Senator Estes Kefauver of Tennessee, introduces a bill into the US Senate seeking to make juke boxes subject to performance right royalties - levied via a weekly flat fee.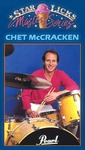 Chet McCracken
is born in Seattle, Washington, USA. He will become a successful jazz drummer and bandleader, as well as working for many years with The
Doobie Brothers
.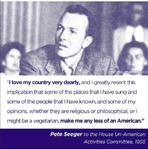 Politically-active folk musician
Pete Seeger
appears before the House Un-American Activites Committee in Washington, DC, USA, which is investigating Communist activity in the USA. Seeger refuses to answer any questions about his political beliefs stating that, "these are very improper questions for any American to be asked". His testimony will lead to him being charged with numerous counts of contempt of Congress.
The two-day long Boston Globe Jazz festival concludes at The War memprial Auditorium, Boston, Massachusetts, USA. Artists appearing over the two days of the event include

Paul McCartney
plays
at The Kingdome
, Seattle, Washington, USA.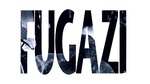 Fugazi
play
at The Cameo Theatre
, San Antonio, Texas, USA.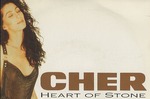 On her
Heart Of Stone
tour,
Cher
plays at Spokane Coliseum, Spokane, Washington, USA.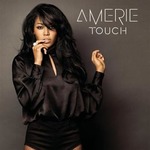 Amerie
releases her second studio LP,
Touch
, on
Columbia Records
in the UK.