Random selection from around 990 Facts
Click to filter results
Violence
Beaulieu Jazz Festival
, Hampshire, England, UK, Europe, featuring
Johnny Dankworth
,
James Cotton
,
Kenny Ball
's Jazzmen,
Chris Barber
's Jazzband with
Ottilie Patterson
,
Terry Lightfoot
and others, ends in riots when members of the crowd begin to climb the scaffolding which supports the lighting rigs being used for the tv broadcast. Among the audience is a young
Rod Stewart
.
The
Two girls have their clothes ripped off during scenes of hooliganism at a
Rolling Stones
show in The Kurhaus, Scheveningen, The Hague, Holland, Europe.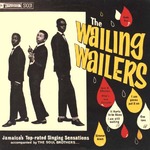 A riot breaks out at a show by The Wailing Wailers at The Ward Theatre, Kingston, Jamaica, Caribbean. The band will rise to international success in the 70s as
Bob Marley
And The Wailers.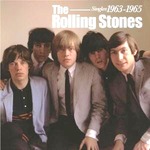 When The
Rolling Stones
play at the Ernst Merckhalle, Hamburg, Germany, Europe, two thousand fans go on a rampage.
Read More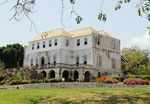 Three armed intruders break in to
Johnny Cash
's holiday home, Cinnamon Hill, in Montego Bay, Jamaica, Caribbean, and rob the assembled Cash family and guests of an estimated $35,000 – $50,000 in cash and jewellery, plus 175 pairs of shoes intended as donations for a local orphanage for Christmas. Two of the men are later caught at Montego Bay airport waiting for a flight to Miami, and will eventually die while in police custody.
Read More
Marvin Gaye
Sr is given five years probation for shooting his son.
Having pleaded 'no contest' to a charge of voluntary manslaughter,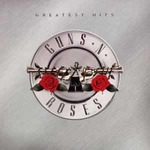 During a show at The Omni, Atlanta, Georgia, USA, Axl Rose of Guns N' Roses jumps off the stage into the crowd and assaults a security guard who has been manhandling an audience member. Rose is arrested, bringing the show to an end after just three songs.
Stone Roses
cause criminal damage at the offices of their former label, Revolver Records in Wolverhampton, UK, by splattering paint around the offices and over the car of label owner Paul Birch. They were angered by the label re-issuing an old track, Sally Cinnamon, as a cash-in single now that they were successful.
Read More
The
Stone Roses
appear in court in Wolverhampton, UK, on charges of criminally damaging the offices of their former label, Revolver Records.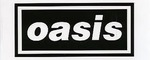 At a hearing in Toronto, Canada, 47-year-old Daniel Sullivan who allegedly attacked
Noel Gallagher
of
Oasis
during a gig at the Virgin Festival in Toronto, has his charge of assault upgraded to aggravated assault, which carries higher potential penalties.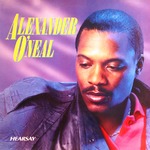 A free concert by
Alexander O'Neal
at Bermondsey Carnival in Southwark Park, London, is cancelled after a teenage boy receives leg and facial injuries in a stabbling incident, just moments before O'Neal is due on stage.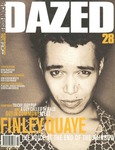 It is reported that reggae singer
Finley Quaye
has been
arrested following an incident in which he bit the arm of his tour manager
during a dispute at
The Roundhouse
, Chalk Farm, London, UK. Police reportedly found cannabis in Quaye's possession when they attended the incident.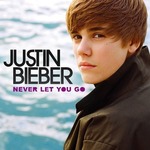 A
Justin Bieber
concert in Gary, Indiana, USA,
ends in a near riot
when dozens of fans attack a group of men wearing
Jonas Brothers
tee-shirts.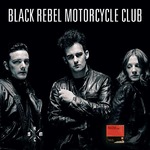 Robert Levon Been, bassist of
Black Rebel Motorcycle Club
, throws a water bottle into the audience during a gig at Backstage, Munich, Germany, Europe. In due course, he will be fined 18,500 euros and given a three month suspended sentence, because the bottle injured a fan's eye.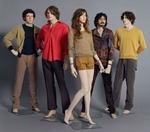 Dave McCabe, lead singer of
The Zutons
, is
convicted of assault in Liverpool Crown Court
, Liverpool, England, UK. The conviction relates to an incident in which McCabe broke a man's nose outside a club after his girlfriend was insulted.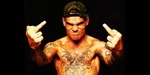 Harley Flanagan, former bassist and founder member of
Cro-Mags
, is
arrested after allegedly attacking three members of the band's current line-up
in the VIP room at Webster Hall, New York City, USA, before a gig during the first CGBG Festival. Flanagan is reported to have appeared brandishing a knife, before stabbing his replacement Mike "The Gook" Couls. He then allegedly bit two other members, who were taken to a nearby hospital.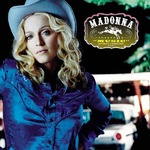 On the North American leg of her World Tour 2012,
Madonna
plays at Scotiabank Place, Ottawa, Ontario, Canada.